Atlanta Marriott Perimeter Center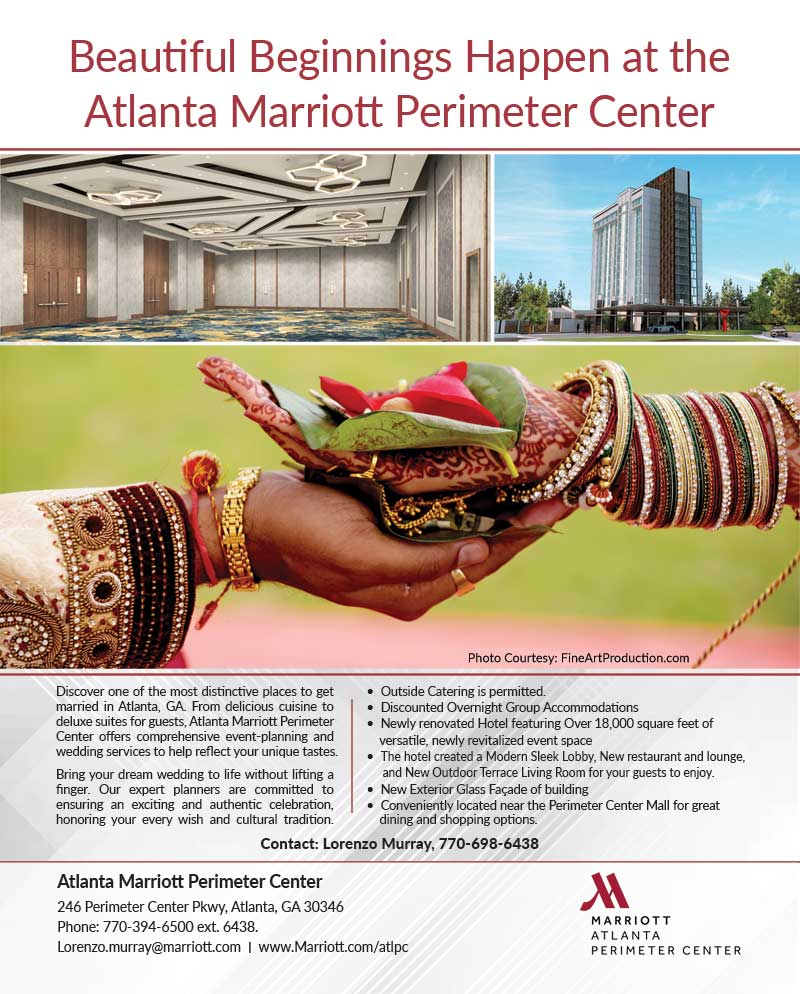 cultural tradition
Outside Catering
Room
Beautiful Beginnings
comprehensive event
Discover
Our expert planners
unique tastes
Atlanta Marriott Perimeter Center
Bring dream
Happen
New Outdoor Terrace
great dining
square feet
Discounted Overnight Group Accommodations
most distinctive
Perimeter Center Mall
delicious cuisine
authentic celebration
event space
deluxe suites
Conveniently
Hotel
shopping options
wedding services
New restaurant
Modern Sleek Lobby
New Exterior Glass Facade
Beautiful Beginnings Happen at the Atlanta Marriott Perimeter Center
Discover one of the most distinctive places to get married in Atlanta, GA. From delicious cuisine to deluxe suites for guests, Atlanta Marriott Perimeter Center offers comprehensive event-planning and wedding services to help reflect your unique tastes.
Bring your dream wedding to life without lifting a finger. Our expert planners are committed to ensuring an exciting and authentic celebration, honoring your every wish and cultural tradition.
• Outside Catering is permitted.
• Discounted Overnight Group Accommodations
• Newly renovated Hotel featuring Over 18,000 square feet of versatile, newly revitalized event space
• The hotel created a Modern Sleek Lobby, New restaurant and lounge, and New Outdoor Terrace Living Room for your guests to enjoy.
• New Exterior Glass Façade of building
• Conveniently located near the Perimeter Center Mall for great dining and shopping options.
Contact : Lorenzo Murray, 770-698-6438
Atlanta Marriott Perimeter Center
246 Perimeter Center Pkwy,
Atlanta, GA 30346
Phone: 770-394-6500 ext. 6438.
lorenzo.murray@marriott.com
www.marriott.com/atlpc