Elegant Wedding Album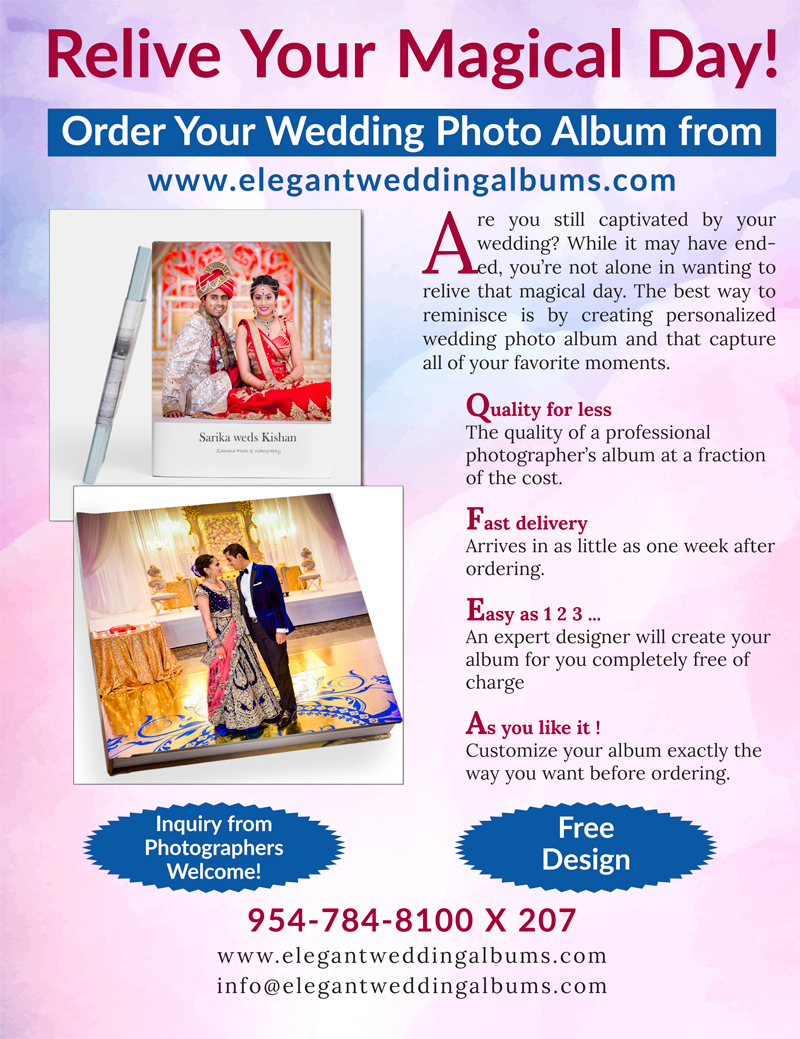 Elegant Wedding Album
Relive Your Magical Day!
Order Your Wedding Photo Album from
www.elegantweddingalbums.com
Are you still captivated by your wedding? While it may have ended, you're not alone in wanting to relive that magical day. The best way to reminisce is by creating personalized wedding photo album and that capture all of your favorite moments.
Quality for less
The quality of a professional photographer's album at a fraction of the cost.
Fast delivery
Arrives in as little as one week after ordering.
Easy as 1 2 3…
An expert designer will create your album for you completely free of charge.
As you like it !
Customize your album exactly the way you want before ordering.
Inquiry from Photographers Welcome!
Free Design
954-784-8100 X 207
www.elegantweddingalbums.com
info@elegantweddingalbums.com