Equishare Bharaat Horses, Carriages & Rickshaws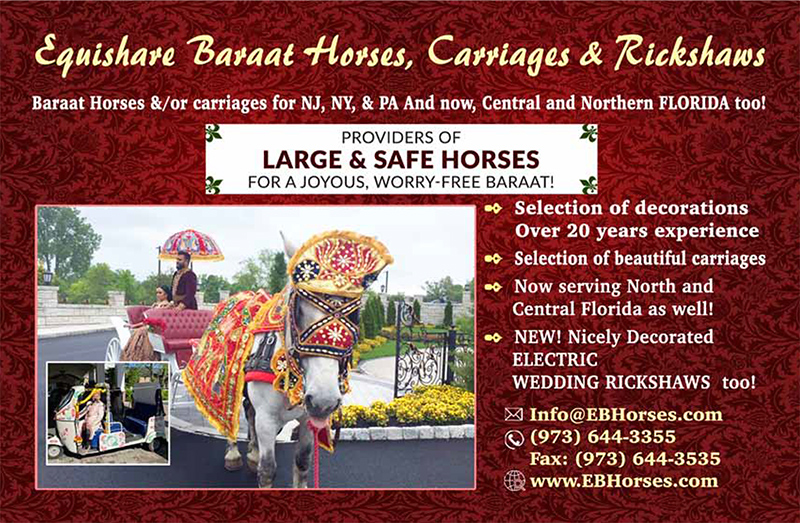 PROVIDERS OF LARGE & SAFE HORSES
Selection of decorations
Over 20 years experience
FOR A JOYOUS, WORRY-FREE BARAAT
Horse Decorations
Central and Northern Florida
Selection of beautiful carriages
Now serving North and Central Florida as well
Equishare Bharaat Horses, Carriages & Rickshaws
Baraat Horses &/or carriages for NJ, NY, & PA and now, Central and Northern Florida too!
PROVIDERS OF LARGE & SAFE HORSES FOR A JOYOUS, WORRY-FREE BARAAT!
Selection of decorations
Over 20 years experience
Selection of beautiful carriages
Now serving North and Central Florida as well!!
NEW! Nicely Decorated ELECTRIC WEDDING RICKSHAWS too!
info@ebhorses.com
Phone : (973) 644-3355
Fax : (973) 644-3535
www.EBHorses.com