Hilton Orlando Altamonte Springs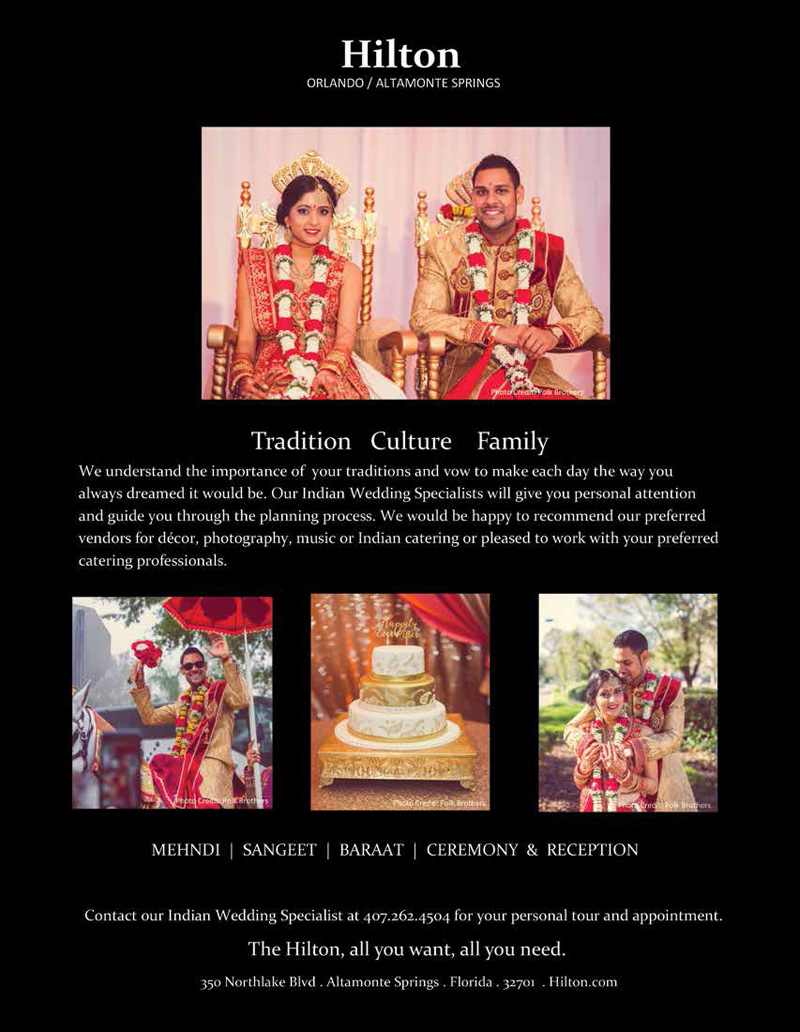 Hilton
Preferred Vendors
Indian Wedding
Specialist
Planning Process
Personal Attention
MEHNDI
SANGEET
BARAAT
Tradition Culture Family
Preferred Catering Professionals
CEREMONY
Personal Tour
Northlake Blvd
Indian Catering
Hilton
Florida
Altamonte Springs
Orlando
RECEPTION
Indian Wedding Specialitss
Orlando / Altamonte Springs
Tradition Culture Family
We understand the importance of your traditions and vow to make each day the way you always dreamed it would be. Our Indian Wedding Specialitss will give you personal attention and guide you through the planning process. We would be happy to recommend our preferred vendors for decor, photography, music or Indian catering or pleased to work with your preferred catering professionals.
MEHNDI | SANGEET | BARAAT | CEREMONY & RECEPTION
Contact our Indian Wedding Specialist at 407-262-4504 for your personal tour and appointment.
The Hilton, all you want, all you need.
350 Northlake Blvd. Altamonte Springs, Florida – 32701
Hilton.com