Millennium Physician Group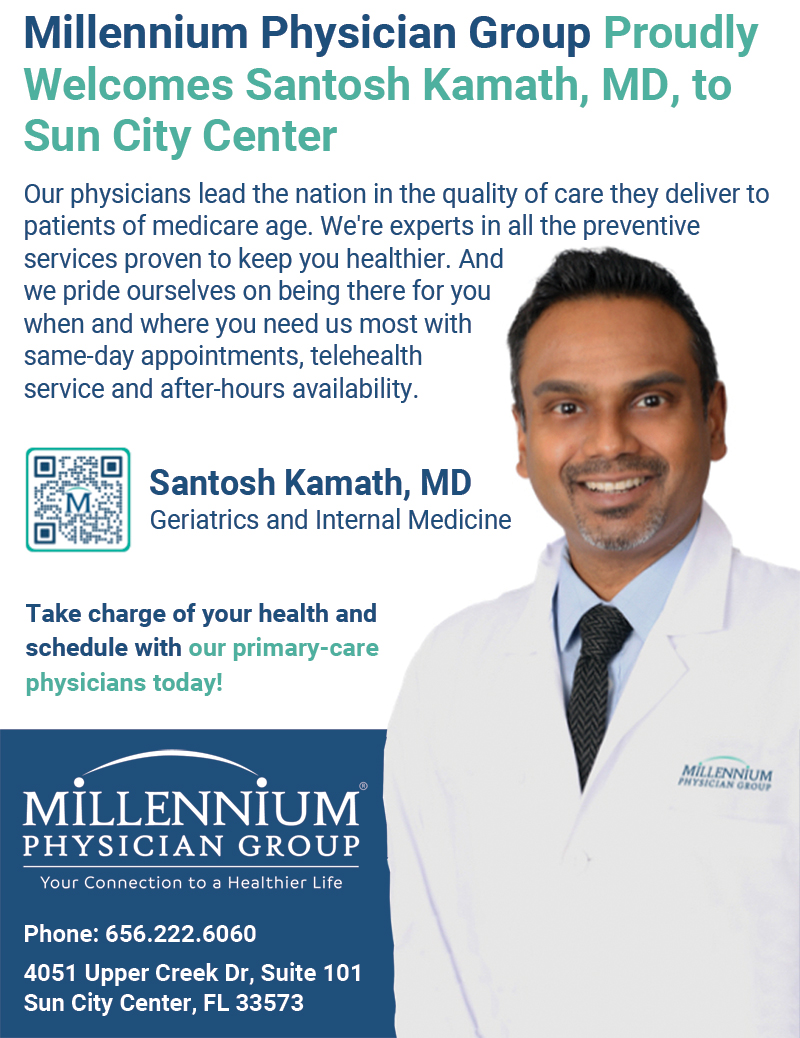 Millennium Physician Group
Millennium Physician Group Proudly Welcomes Santosh Kamath, MD, to Sun City Center
Our physicians lead the nation in the quality of care they deliver to
patients of medicare age. We're experts in all the preventive
services proven to keep you healthier. And
we pride ourselves on being there for you
when and where you need us most with
same-day appointments, telehealth
Service and after-hours availability.
Santosh Kamath, MD
Geriatrics and Internal Medicine
Take charge of your health and schedule with our primary-care physicians today!
MILLENIUM PHYSICIAN GROUP
Your Connection to a Healthier Life
Phone : 656.222.6060
4051 Upper Creek Dr, Suite 101
Sun City Center, FL 33573