Raymond James & Associates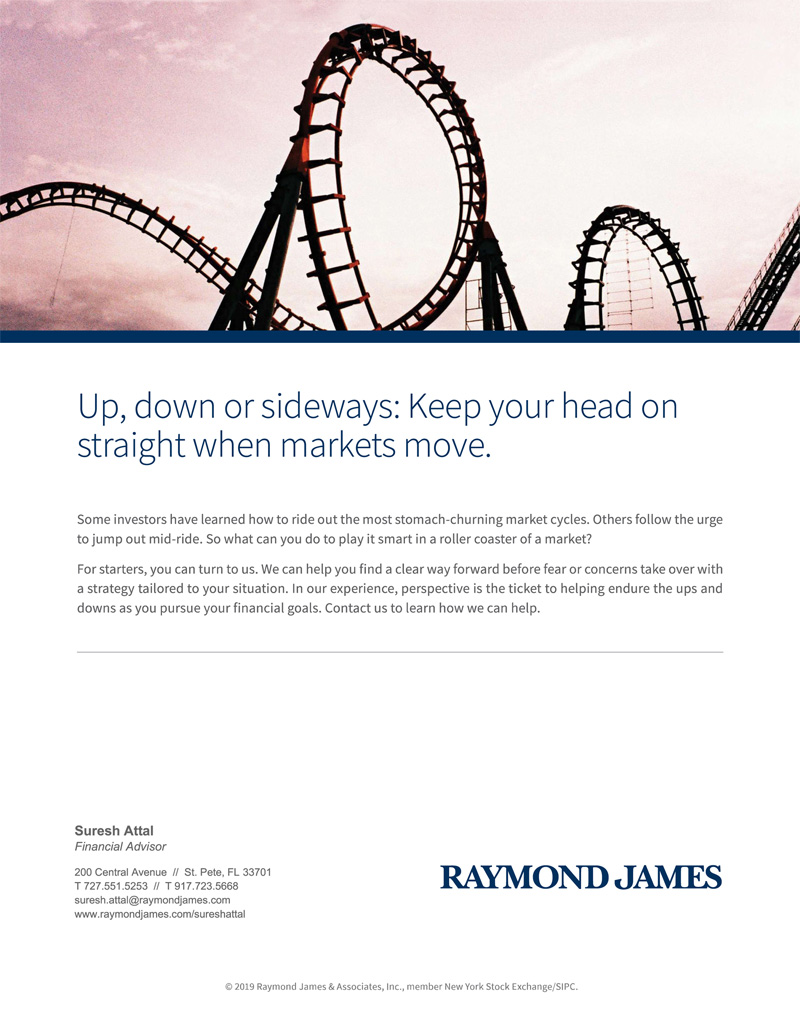 Up, Down or Sideways: Keep Your Head on Straight when Markets Move.
While you may not be raising capital to expand your growing medical device company – your life is just as unique. Backed by sophisticated resources, a Raymond James financial advisor can help you plan for what's important to you.
That's LIFE WELL PLANNED.
Suresh Attal, CFA®
Financial Advisor
200 Central Avenue, 24th Floor Saint Petersburg, FL 33701
T 727.551.5253 // T 917.723.5668
suresh.attal@raymondjames.com
www.raymonadjames.com/sureshattal
© 2020 Raymond James & Associates, Inc., member New York Stock Exchange/SIPC. 19-BDMKT-4086 BS 2/20