St Augustine Renaissance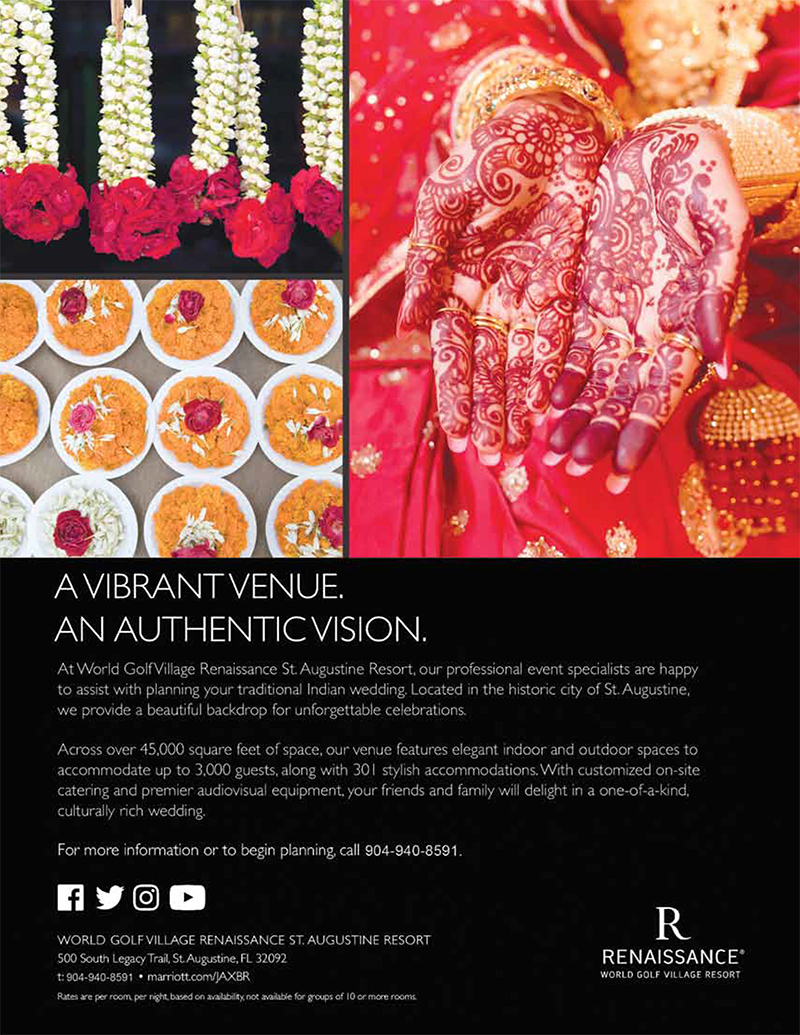 Stylish accommodations
WORLD GOLF VILLAGE RENAISSANCE ST
AUGUSTINE RESORT
Beautiful backdrop
AUTHENTIC VISION
Audiovisual equipment
World Golf Village Renaissance St. Augustine Resort
Professional event specialists
Indian wedding vibrant venue
A VIBRANT VENUE.
AN AUTHENTIC VISION.
At World GolfVillage Renaissance St. Augustine Resort, our professional event specialists are happy to assist with planning your traditional Indian wedding. Located in the historic city of St. Augustine, we provide a beautiful backdrop for unforgettable celebrations.
Across over 45,000 square feet of space, our venue features elegant indoor and outdoor spaces to accommodate up to 3,000 guests, along with 301 stylish accommodations. With customized on-site catering and premier audiovisual equipment, your friends and family will delight in a one-of-a-kind, culturally rich wedding.
For more information or to begin planning call 904-940-8000
WORLD GOLF VILLAGE RENAISSANCE ST. AUGUSTINE RESORT
500 South Legacy Trail, St. Augustine, FL 32092
t: 904-940-8000 – marrott.com/JAXBR
Rates are per room per right, based on availability, not available for groups of 10 or more rooms.