The Arpan Group – Multicultural PR + Marketing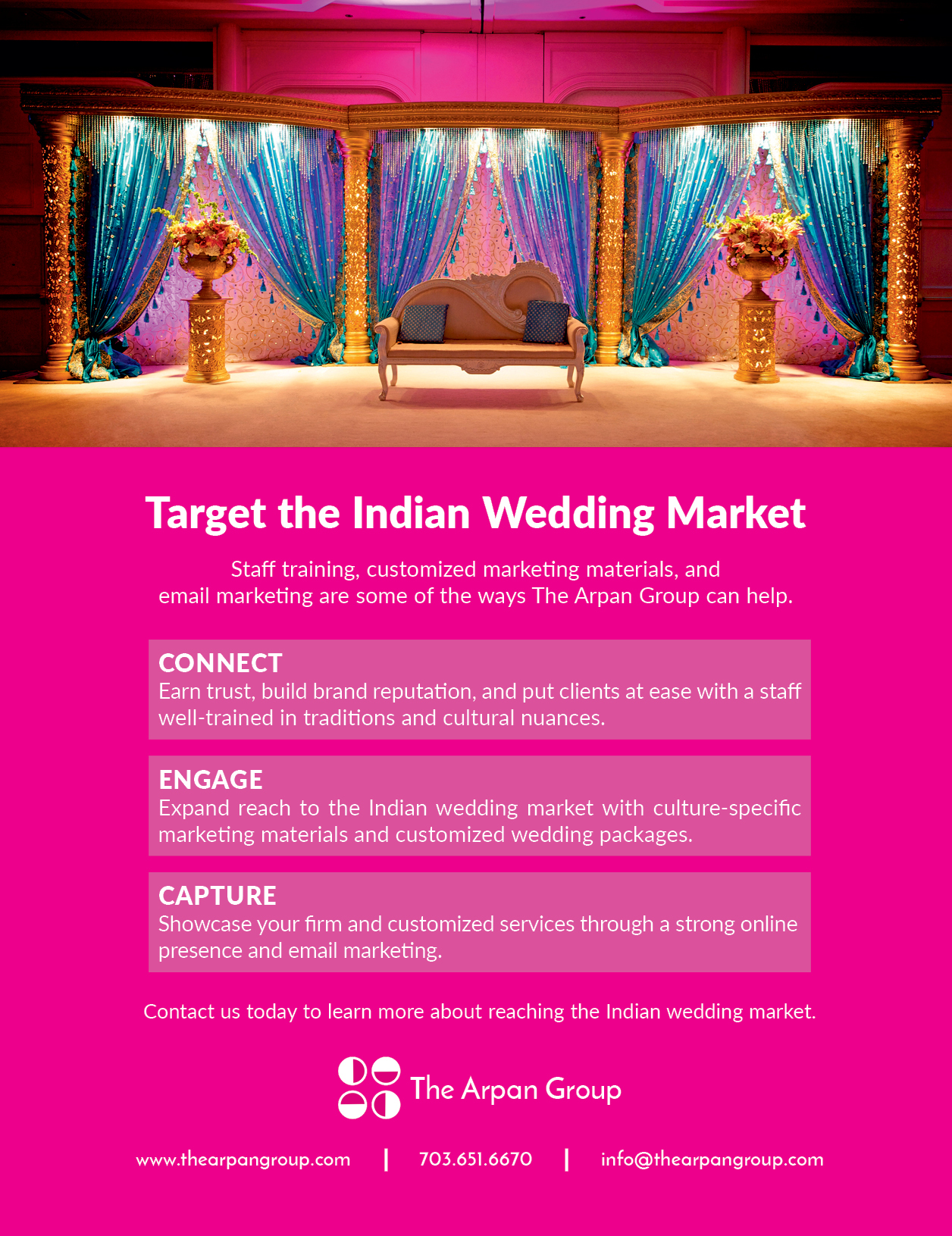 The Arpan Group – Multicultural PR + Marketing
Target the Indian Wedding Market
Staff training, customized marketing materials, and email marketing are some of the ways The Arpan Group can help.
CONNECT Earn trust, build brand reputation, and put clients at ease with a staff well-trained in traditions and cultural nuances.
ENGAGE Expand reach to the Indian wedding market with culture-specific marketing materials and customized wedding packages.
CAPTURE Showcase your firm and customized services through a strong online presence and email marketing.
Contact us today to learn more about reaching the Indian wedding market.
The Arpan Group
www.thearpangroup.com | 703.651.6670 | info@thearpangroup.com