Trinity Memorial Gardens Funeral Home and Cemetery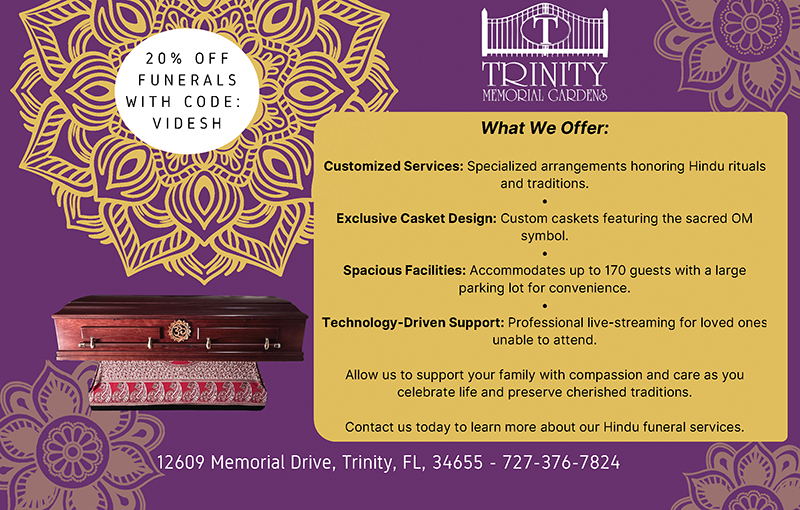 ---
Hindu Funeral Service in the TAMPA BAY
Premium Cremation Casket
Pre-Need Arrangement Discount
Design A Healing Experience
Veteran's Services
Service and Cremation conducted ANY day of the week
Live Internet Streaming of Service
Crematory on premises
Custom rental casket
Special package discount price for pre-need
large open parking area
Financing available: 0% Interest for 48 months
Trinity Memorial Gardens
Traditional Hindu Funeral Service
PRIMIER HINDU FUNERAL SERVICE PACKAGE includes…
* Funeral Service and Cremation conducted on same day. Crematory located on our premises.
* Custom HINDU themed casket.
* Funeral Service accessories per the Pandit Ji.
* Live internet streaming of the Funeral Service.
* Renovated chapel with large seating capacity.
* Ample parking facilities.
Contact Lou Bravo for more details
727-376-7824
813-920-4241
Trinity Memorial Gardens
12609 Memorial Dr.
Trinity, FL 34655