Wages & Sons Funeral Home & Crematory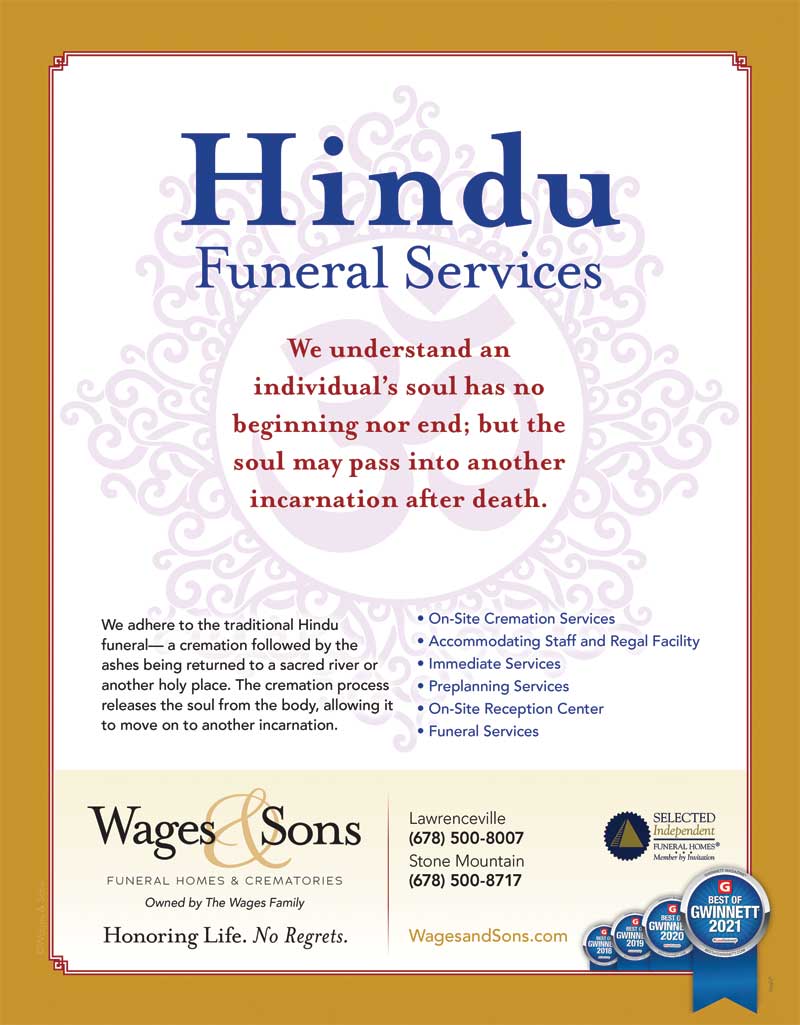 The funeral home of choice for Hindu Services
At Wages & Sons, we understand that the individual soul has no beginning and no end and may pass into another incarnation after death.
We adhere to the traditional Hindu Funeral. A cremation followed by the ashes being returned to a sacred river or another holy place. The cremation process releases the soul from the body, allowing it to move to another incarnation.
Providing superior care and unparalleled attention to detail, Wages & Sons will help you arrange a beautiful, natural and pure service — all while treating your loved one with dignity and honor every step of the way.
We Offer:
– Cremation Services
– Funeral Services
– On Site Cremation Services
– Immediate Services
– No-CostGrief Support
– On-Site Reception center
Lawrenceville
678-500-8007
Stone Mountain
678-500-8717
Wages & Sons: Funeral Homes & Crematories
Owned by the Wages f=Family
Honoring Life. No Regrets
WagesandSons.com
hindu services
funeral services in lawrenceville
funeral services in stone mountain
cremation services in lawrenceville
cremation services in stone mountain
on-site cremation services in lawrenceville
on-site cremation services in stone mountain
Gwinnett Chapel

1031 Lawrenceville Hwy.
Lawrenceville, GA 30046
678-500-8007
Stone Mountain Chapel

1040 Main Street
Stone Mountain, GA 30083
678-500-8717