Pravasiya Bharatiya Samman Awards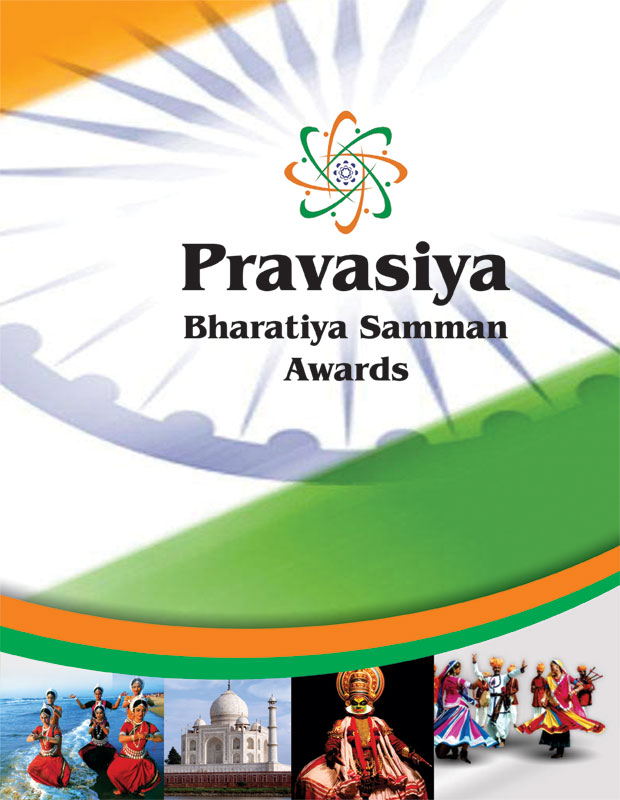 Patriotism or contributing to the name and fame of one's country is not confined to a nation's boundaries. In fact, patriotism often extends beyond boundaries, and that is what some of our pravasi bharatiya have proved yet again.
The Pravasi Bharatiya Samman award is one of the highest honor's to be given to Indians living outside of India. The Indian Presidents usually presents the awards, and the award ceremony has been in existence since 2003. During the ceremony, a person of Indian originor an institution run by people of Indian origin, is congratulated for their substantial contribution to India and its causes. Awardees must:
Work in a field that promotes a better understanding of India in a foreign land
Help India with its causes and concerns in terms of tangible assets
Build close relationships between the foreign nation and India
Help the Indian subcontinent with its social and humanitarian causes and concerns, not only in the country, but also abroad
Participate in philanthropic and charitable activities related to India
Contribute significantly to one's field, culminating in name and fame for the nation
Enhance the prestige of India, by honing skills
With respect to the works or contributions in the fields mentioned above, each year the nation watches the unveiling of the award ceremony. The most recent Pravasi Bharatiya Samman awards ceremony was held at Kochi, Kerala, on January 7 to 9, 2013. The ceremony's inaugural event began with a speech by Prime minister, Dr. Manmohan Singh, and a valedictory speech by the president. The awards ceremony followed, during which 15 notable non-resident Indians (NRI) were honored.
The following individuals and organizations were first nominated before making it to the final list of awardees.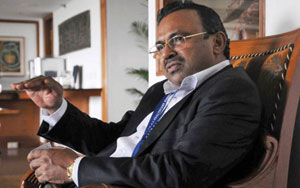 Narendra R Kumar
A sixty-year-old doctor with ancestral roots in Kollam, Kerala, was awarded this year for his contributions in the field of medicine. He has made significant works in the field of Otolaryngology, a specialization dealing with head and neck surgery. After his MBBS from Kerala in 1977, Dr. Kumar went to the United States to study further.
A resident of Michigansince 1982, Dr. Kumar is now is the honorary president of the American Association of Physicians of Indian Origin.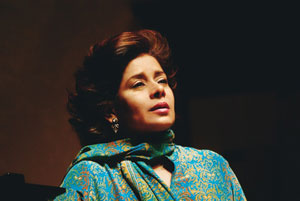 Patricia Maria Rozario
The only woman of Indian origin to win the award this year, Patricia was recognized for her significant contributions in the field of music. Rozario now resides in the United Kingdom.
Mohammad Rabeeh Karuvanthodi
Another Keralite by origin, Mohammad won the Pravasi Bharatiya Samman award for running polyclinics in Middle Eastern countries. He originally hails from the Malappuram district of Kerala, but has been residing in the Middle East for some time.
He first began his initiative by starting a clinic in Saudi Arabia, and later expanded his work in several other Middle East countries.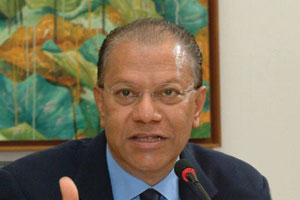 H.E Rajkeswur Purryag
Popularly known as the president of Mauritius, Mr. Purryag was honored for his contribution in promoting the cultural values of India. His family originally hails from Patna, Bihar, but migrated to Mauritius over 150 years ago.
Since then, he has upheld and promoted the values of his homeland in the Indian community residing in Mauritius. In fact, Indians now comprise a major portion of the population in that nation. Mr. Purryag, coincidentally was also the chief guest of the Pravasi Bharatitya Awards of 2013.
Bava Haji Pandalingal
Pandalingal is based in Abu Dhabi, but has origins in India. He was awarded for his contributions made towards the promotion of Indian Muslims in the United Arab Emirates (UAE). In fact, his organization is the only institution for Indian Muslims in UAE. He is the president of the Indian Islamic Centre located in Abu Dhabi.
Dr. Gursharan Singh Chatwal
Although he was not present to receive his award, he was recognized for hi remarkable contributions in the field of Science. He currently resides in Germany.
Indian Doctors Forum, Kuwait
A health care forum based in Kuwait won the honor from the Indian President. The President of the forum, Dr. Nampoory, accepted the award. The organization was recognized for its community services such as running blood donation camps, organizing medical camps, spreading awareness among children about smoking and its health hazards, and sharing immunization schedules.
Australia India Society of Victoria
This organization also won the award for its contribution in the field of community service. The society has made its mark for promoting and enhancing friendly relations between Indian migrants and native Australians. The organization has made great strides in helping to promote Indian culture and has participated in several charitable works as well.
Ashok S. Waswani
Mr. Vaswani, who currently resides in the Republic of Guinea, was given the honor for his contribution in community service.
Dr. Rasik Vihari Joshi
Not to be forgotten, Dr. Joshi won the award for his contributions in the field of literature. Currently, he is a professor of Sanskrit at El Colegio de Mexico City, Mexico.
Gilbert Canabady Moutien
Gilbert, who hails from Reunion Island, was recognized for his contributions in promoting business. He is perhaps the wealthiest Indian on the Island and runs an array of showrooms and houses of European companies. He originally hails from South India and his ancestors migrated to the island, where they toiled on sugar plantations.
Other eminent people of Indian origin who won the Samman awards include T.S Ravindra Menon from Malaysia for community service, Dr. Satendra K.Singh from New Zealand for his community service, Subhash Razdan from the United States forhis public service, and Ismail E.Ibrahim from South Africa for bringing glory to India through his business operations in South Africa.
In his closing speech, Pranab Mukherjee, the honorary president of India, requested that the Indian diaspora continue to promote the cultural values and beliefs of Indian heritage. He also asked that NRIs continue to work towards India's betterment, make the country grow strong, in a just and equitable fashion, and to ensure India finds it rightful place on the global map.