Prince of Garba and Bollywood Actor in South Florida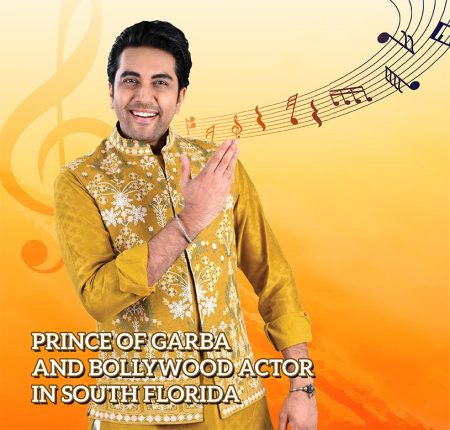 Parth Oza, a Prince of Traditional Garba, versatile bollywood actor/singer, super talented, charming, energetic, handsome, electrifying performer is coming to South Florida.This will be the first and largest event of its kind in South Florida..
Parth Oza has given his voice for various ads, films , documentaries ,serials, and albums. He believes in spreading our Indian culture through music.In a span of a short time , Parth Oza has performed over more than 1000 shows in India and Abroad.
He has attained training in music from his father Sanjay Oza, a renowned playback singer-live show performer-music composer. He also learned music from eminent guru Pandit Shri Krishnakant Parikh, Niraj Parikh and Aniket Khandekar. He is a powerful Singer, a live show performer of bollywood songs, Garba raas, and semiclassical fusion. His mesmerizing persona grew in the sense of a powerful vocalist and an electrifying live show performer.
As an actor, he initiated his journey at a very tender age of 12, playing his first musical act as an actor along with live singing. Gradually his journey began on the path of enacting . His smart roles in various plays during his educational arena made him a popular name regionally. He also aided various social movements in Gujarat as an artist doing street plays and creating awareness amidst the masses.
After he received an M.B.B.S degree and became a doctor, he explored diversified aspects of life, which made him enter into the field of research on music therapy. He explored this new subject with the help of the Medical music therapy department, Apollo Hospitals, Chennai.
He has won the GIFA award for Best Male Playback Singer for the title track of the film 'Divaswpana'. He made his debut as a producer with the movie 'Vachan..I Promise'. The movie was also selected for the International Gujarati Film Festival.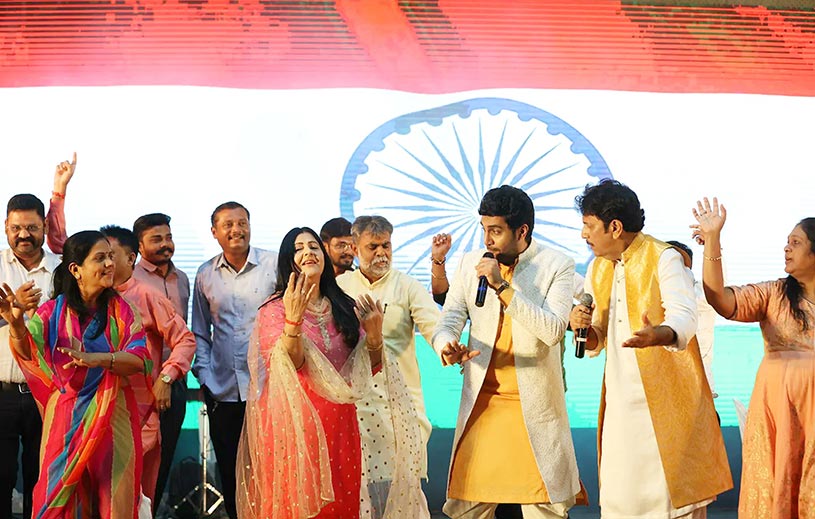 In one of his interviews he said, "I consider myself truly blessed that I am a Gujarati. I feel proud to take a slice of Gujarat's music and culture during my various performances abroad. We Gujaratis have shown the world how to live honestly, fearlessly, and believe in ourselves."
When he was chosen "Most Desirable Man on Television" by Ahmedabad Times he said,  "It indeed came as a surprise that my work on the small screen was noticed and appreciated. I am thankful to Ahmedabad Times for this huge honor. It is an awesome feeling, and I feel proud and honored to represent Gujarati television, which is one of the biggest mediums of entertainment."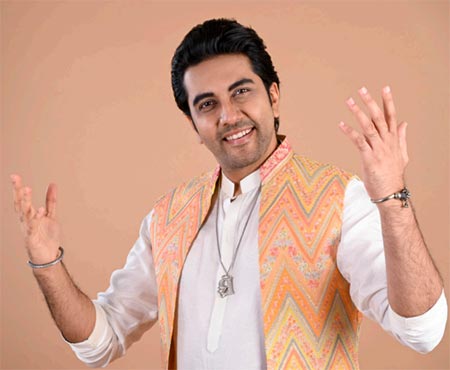 When he was asked about the most desirable man and woman in the country, instantly he said, "For me, Amitabh Bachchan is the most desirable man in India. Even at this age, his hard work and his professionalism remains unmatched. He is completely ageless. And Priyanka Chopra is yet another actor I feel has proved herself on the global stage. What makes her the most desirable woman according to me is that she is a multitasker. From working on various projects to producing films to her singing projects, she is one globetrotting star who has made an impact globally. And to be able to still look stunningly beautiful and give amazing performances is simply incredible."
Getting a bit personal, he was asked what qualities of a woman make her desirable according to you, he was not ready for a personal question like this so after a long pause, he replied, "I find someone who has great intellect, a definite goal in life and balances her family and professional life equally, desirable. Indeed a woman's graceful persona is important, but more than that, the qualities I mentioned are equally important too."
Parth was born and raised in Ahmedabad, Gujarat. So he is very much attached to his hometown. He thinks Ahmedabad has contributed a lot to his life. Not just professionally but personally as well! He feels whatever he has achieved today is because of this city and all those amazing people from the city who have supported and encouraged him through his journey so far.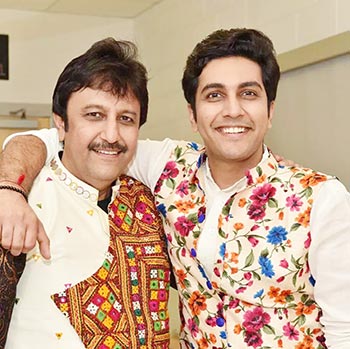 Looking at the bigger picture, he summed up his journey by saying that, "It has been interesting and I feel I am blessed to have been given so many good opportunities. Every time I explore a new medium, it is a learning process and that freshness in the journey makes me a better person. I love to challenge myself and look at implementing all my learnings in the right direction with a positive energy."
As a Bollywood or should I say Dhollywood ( Movies made in Gujarat) actor, Parth has acted in feature films like HUTUTUTU, Aavi Raman ni Rhutu, Pela Adhi Akshar, Backbenchers, Midnights with Menka .
As a playback singer for the films like Gujjubhai the Great, Always Rahishu Saathe,  Aapne To Che Bindaas, Devang, Pela Adhi Akshar, Boss have to dhamaal, Love Ni Bhavai, Ishq no Rang, Gujarati Wedding in Goa, Bau Na Vichar and Armaan, Parth has given us memorable songs.
His Popular Music CD includes Mukaam, Prem Bhina Sambandhma , Aavo to Ramiye Raas , Khudaya and most watched Music Video Singles are Khudaya, BEHNI, MARA BHOLA DIL NO , Banjaara , Channa mereya, Har kisi ko , and Bas Have.