'Ramayana' starring Ranbir Kapoor and Hrithik Roshan will commence shooting in Mid-2023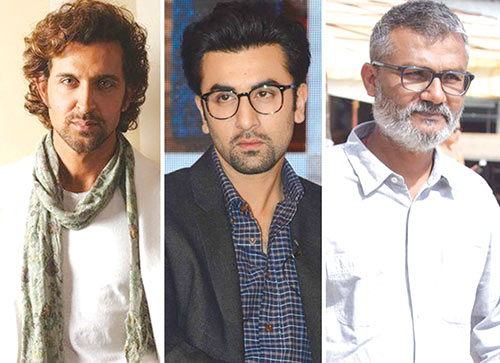 After long discussion and speculations on the ambitious and one of the most discussed projects of Bollywood, the mythological film 'Ramayana', it has been reported that the shooting for the film will begin in mid-2023. The cast of this film includes two superstars of Bollywood: Hrithik Roshan and Ranbir Kapoor. The film will be directed by Nitesh Tiwari. According to reports, the two actors have agreed to start the shooting next year.
The mythological film will have a lot of VFX elements. However, the mythological plot and the story of the epic will not be affected in any way. Ranbir Kapoor will play the role of Rama and Hrithik Roshan will be seen as the demon king Ravana. This is the first time that these two actors will be seen together. The film has a massive budget considering the VFX and the mythological backdrop.
While the roles of Rama and Ravana have been finalized, the search for the actor to play Sita is still on. There have been rumors that Deepika Padukone may fill the role of Sita, but nothing has been confirmed by any of the sources. Hence, the actor to play Sita is yet to be finalized.
It has been known that the official declarations for the film will be made on Diwali this year. Ranbir has two important releases of Shamshera and Brahmastra in July and August 2022, respectively. Hrithik has finished shooting Vikram Vedha with Saif Ali Khan and will soon start the shooting of Fighter with Deepika Padukone as the female lead.