Rani Mukerji Shines Brightly as Mrs Chatterjee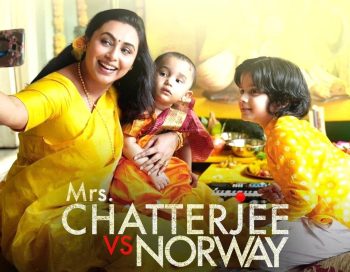 She has returned after five years, and she did it with a bang. The outstanding portrayal of Bengali housewife Debika Chatterjee by Rani Mukerji shows how she waged a protracted legal struggle to regain custody of her children from the Norwegian Child Welfare Services. Ashima Chibber's film is based on the actual experiences of an Indian couple living in Norway.
Due to Debika and her husband Aniruddha's poor parenting, the Norwegian Child Welfare Services gained custody of both of their children. What came next was a mother's protracted battle, which she eventually won. The supporting cast, which included Anirban Bhattacharya as Debika's husband, Jim Sarbh as the Norwegian lawyer Daniel Singh Ciupek, and Neena Gupta as Indian External Affairs Minister Vasudha Kamat, who resembled the late Sushma Swaraj, played their roles in keeping with the plot. Rani Mukerji was excellent in her high-powered emotional role.