Sonu Nigam In Florida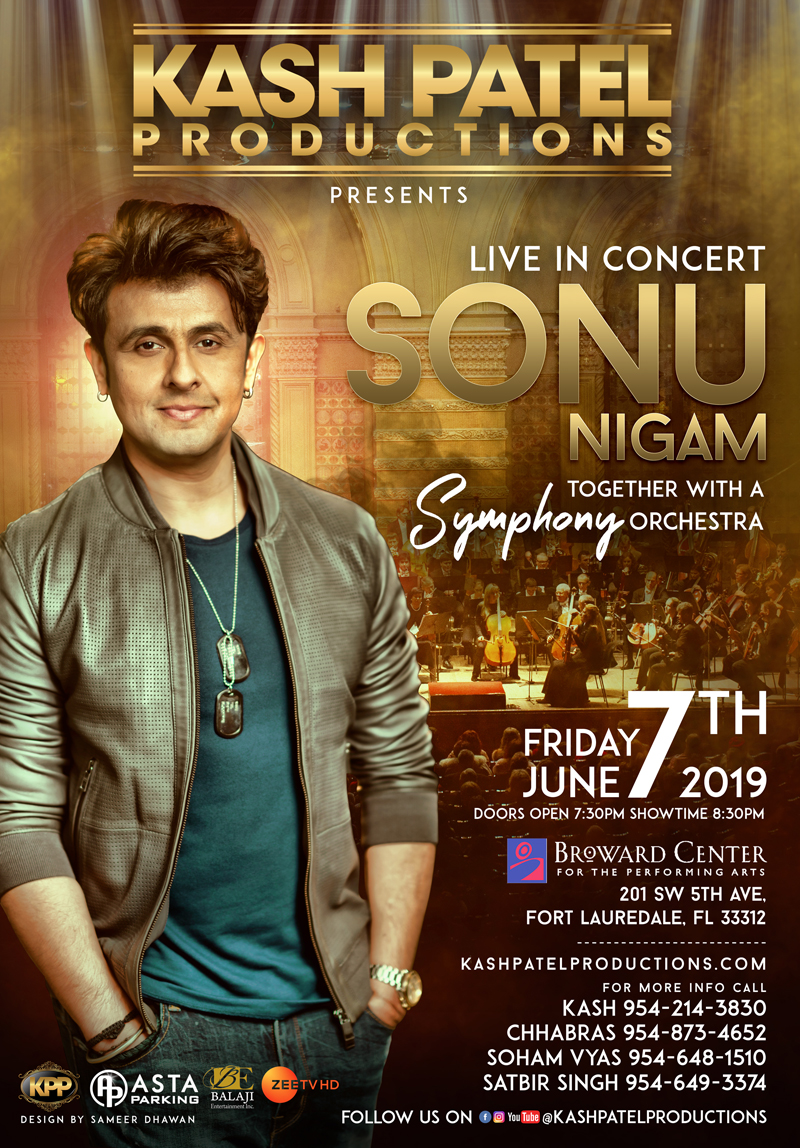 Kash Patel Productions Presents Live In Concert, Musical Sensation, Sonu Nigam along with a Grand Symphony Orchestra directly from India! Only One Show In Florida.
Sonu nigam is an Indian playback singer, composer and an actor, he has sung songs in more than 12 languages across the nation. At the age of four, he began his singing journey with his father Agam Kumar Nigam on stage to sing Mohammed Rafi's song "Kya Hua Tera Wada". Later at the age of 18, he went to Mumbai to start his Bollywood career. He was trained by Hindustani classical singer Ustad Ghulam Mustafa Khan. Nigam's first film song as a playback singer was for Janam (1990).
Do you know: Nigam's acting career started as a child in the film Betaab (1983) and he provided voice for the lead character, in the Hindi dubbed version of Aladdin, he received accolades around the globe and his contribution to Indian music world is impeccable, now he is touring USA for a grand musical concert.
Sonu Nigam In Florida
When: 06/07/2019 , 7:30 PM
Where: Broward Center for the Performing Arts
201 SW 5th Ave., Fort Lauderdale,33312
Contact: Kash 954-214-3830
Host: Kash Patel Productions