Spouses of H-1B visa holders are allowed to work in the US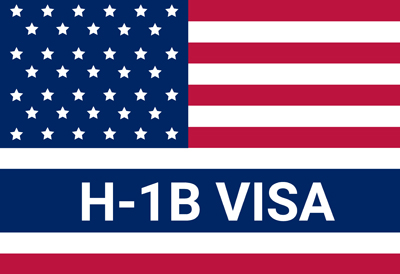 Ready for Layout
After a court ruling, tech-savvy H-1B spouses can work in the US. Such employees' partners retain Obama-era H-4 visas.
Save Jobs USA said that Congress never allowed the DHS to hire foreign workers, including H-4 visa holders. Tanya Chutkan disagreed Tuesday.
H-1B spouses can work after the judge's ruling.
U.S. District Judge Tanya Chutkan rejected Save Jobs USA's challenge to an Obama-era rule allowing some H-1B visa holders' spouses to acquire employment authorization cards.
Amazon, Apple, Google, and Microsoft opposed the lawsuit. H-1B spouses—mostly Indians—have received 1,000,000 US work visas.
Save Jobs USA claims in Judge Chutkan's order that Congress has never authorized DHS to allow H-4 visa holders to work.
The Immigration and Nationality Act, decades of executive branch practice, and explicit and implied congressional consent disprove this.
The judge found that Congress specifically allowed the U.S. government the ability to require H-4 spouses to work.
She believes Congress has allowed the federal government to authorize employment for similar visa classes since it generally does.
Homeland Security and its predecessors authorized student and spouse/dependent work under Judge Chutkan's order.
The judge dismissed Save Jobs USA's complaint because the Department of Homeland Security routinely grants work permits to the wives of foreign government officials and international organization workers or officers.
Local immigrant rights activist Ajay Bhutoria applauded the court's ruling allowing H1B wives to work.
H1B visas let US corporations hire overseas workers. H1B women couldn't work until recently, hurting families financially.
Mr. Bhutoria said, "With the court's decision to allow H1B visa holders' spouses to work, thousands of families across the country will be able to breathe a little easier." This decision will help struggling families survive. I support the court's judgment and hope it starts a more compassionate and equitable immigration system."
Google and nearly 40 other businesses will defend work authorization in 2021. H-1B wives are educated and experienced. Some STEM.
Former President Donald Trump favored removing the H-4 EAD, which permitted some spouses of H-1B visa holders to work in the US.
H-1B visa holders' spouses are 90% female, 2/3 Indian, and 6% Chinese, according to NFAP.
A 2022 NFAP analysis found that allowing H-1B visa spouses to work might boost the US economy, ease labor shortages, and attract talent.