Traditional Indian Drinks to Add to Your Wedding Menu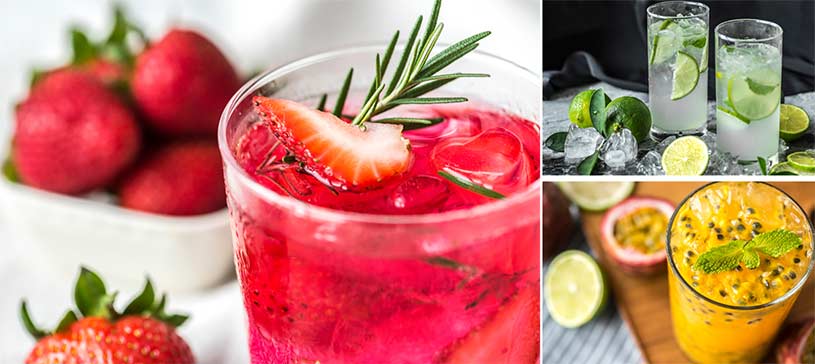 India is known for its rich culture, heritage, and diversity. This diversity can be seen particularly in foods and drinks from all over the country's many regions. Many couples love to add this beautiful diversity of Indian foods to their wedding menu, but what about Indian beverages? Move beyond the usual masala chai (tea), lassi or chhach (buttermilk). With so many regions in India, there are so many traditional drinks from which to choose. For couples who want to give guests a true taste of Indian culture, these drinks are sure to satisfy.
Here are a few drinks to consider when creating your beverage menu.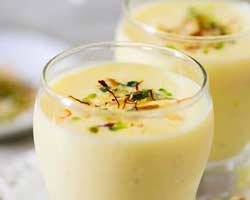 Piyush
This creamy, sweet concoction is quite popular, especially in Gujarat and Maharashtra. Piyush is made combining buttermilk and shrikhand with some saffron and a variety of dry fruits.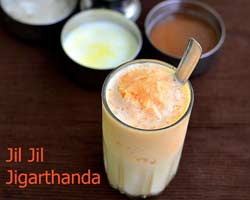 Jil Jil Jigarthanda
Coming from the South Indian city of Madurai in Tamil Nadu, jigarthanda translates to 'cool heart.' A popular summertime refreshment, this drink includes almond bark gum, nannari or sarsaparilla syrup, ice cream, and reduced milk.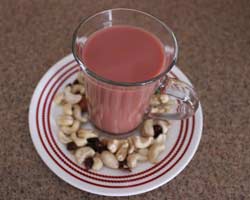 Noon Chai
When discussing exotic warm drinks from Kashmir, Pink Tea must be included! The color and taste of this elegant drink is the perfect complement for any Indian wedding. Apart from green tea leaves, the drink includes salt and baking soda.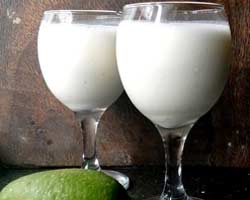 Gondhoraj Ghol
This is a traditional Bengali beverage that is a version of buttermilk. This light and frothy drink is made by infusing yogurt with fragrant Gondhoraj lime (similar to kaffir lime).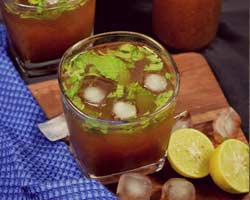 Imli Ka Amlana
A popular Rajasthani drink, imli ka amlana is tangy and lip-smacking. This festive drink includes tamarind, roasted spices, black salt, and fresh mint leaves.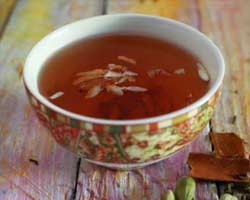 Kahwah
This India version of green tea is popular with many all over the country. The drink is an exotic mix of green tea leaves with spices, nuts and saffron.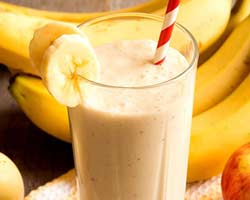 Sherbet
From Kala Khatta and Angoor to Khus, Kokum and Bel, the variety of Indian sherbets are endless. You can have an entire beverage bar dedicated just to sherbets, especially if you are having a summer wedding. Want to add a royal touch? Go for Chandan (sandalwood) Sherbet or Kesar (saffron) sherbet. Or  choose a traditional flavor such as Taal/Nongu (palm fruit kernel) sherbet or Nannari (Ananthamoola) sherbet.
Indian beverages
wedding menu
Indian wedding menu
Indian culture
piyush
Jigarthanda
noon chai
pink tea
kahwah
Indian sherbets