Trump's Historic Visit to India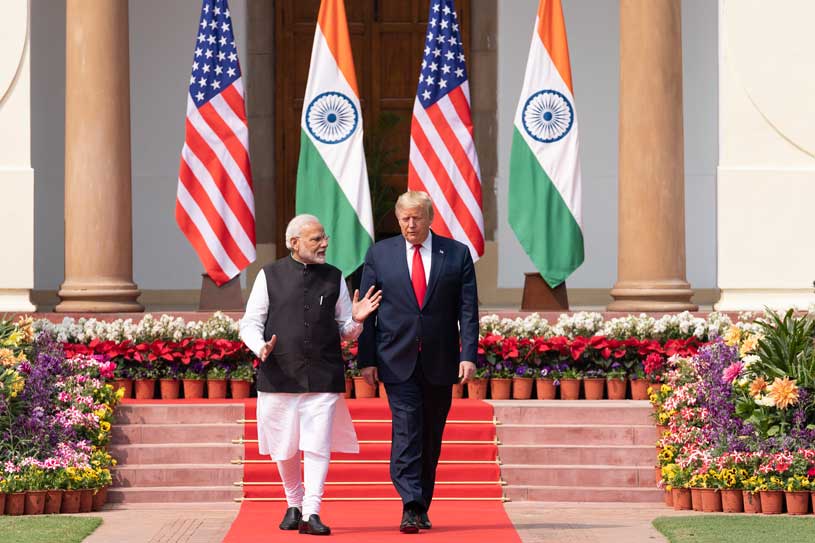 President Trump's historic visit to India on February 24, 2020, was an important step towards the partnership between the world's largest and oldest democracies of the world. President Trump was the sixth United States President to travel to India, and he was the first to visit Ahmedabad, Gujarat. At the rally Namaste Trump, Prime Minister Narendra Modi joined President Trump for an unprecedented roadshow and a historic joint address before a record crowd of more than 100,000 people at the Sardar Patel Stadium.
It was a fitting welcome as Trump's visit heralded an improved cooperation in defense procurement between the countries. After more than two decades of dedicated efforts by multiple administrations of both countries, the two heads of state were brought together by their shared values. Both PM Modi and President Trump have expressed a vested interest in working together to overcome challenges like transnational terrorism and environmental changes.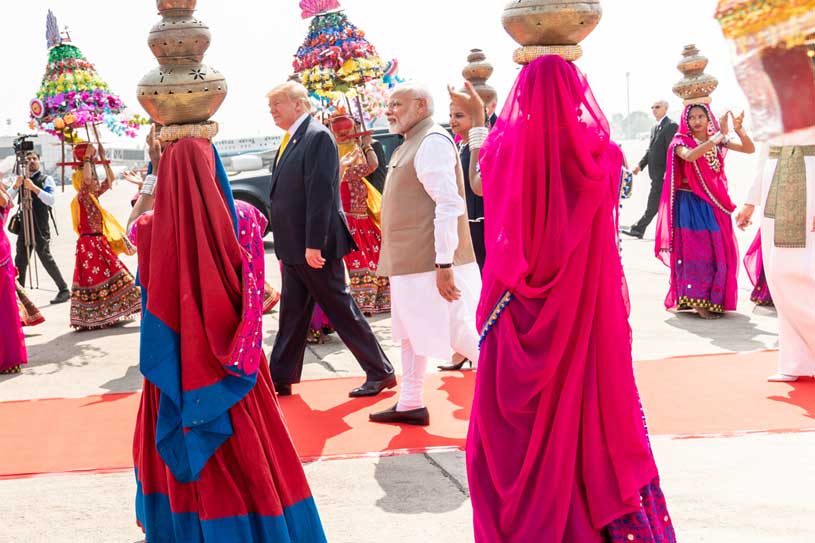 India's nuclear program has for decades been a thorn in the side of India-US relations. A sore spot that has been further aggravated with India's long-standing relations with Russia, a country with which the United States of America has had a difficult and complicated relationship. Russia has served as India's defense supplier for years, a relationship that shall continue and thrive, a fact asserted by Ram Madhav of the Bharatiya Janata Party (BJP). India's pact with Russia remains unaffected by defense deals with the US. However, with innovation and constantly evolving technology of defense production, the US is a necessary ally in India's fight against terrorism.
PM Modi approved India's purchase of 24 military helicopters from US defense firm, Lockheed Martin, worth $2.6 billion. A substantial step towards Modi's plan to tighten security across India's borders and the fortification of its Naval forces in the Indo-Pacific region. Gurmit Singh, the former deputy chief of India's army staff, spoke to the press about the transformation and modernization of the country's armed forces under PM Modi's administration to counter the forces of terrorism. Singh spoke of the importance of technologically advanced security apparatus for India to monitor and protect its assets. President Trump's visit to India and PM Modi's negotiations with him were aimed to secure the technology and defense equipment that will allow the country's armed forces to provide effective surveillance and monitor intelligence.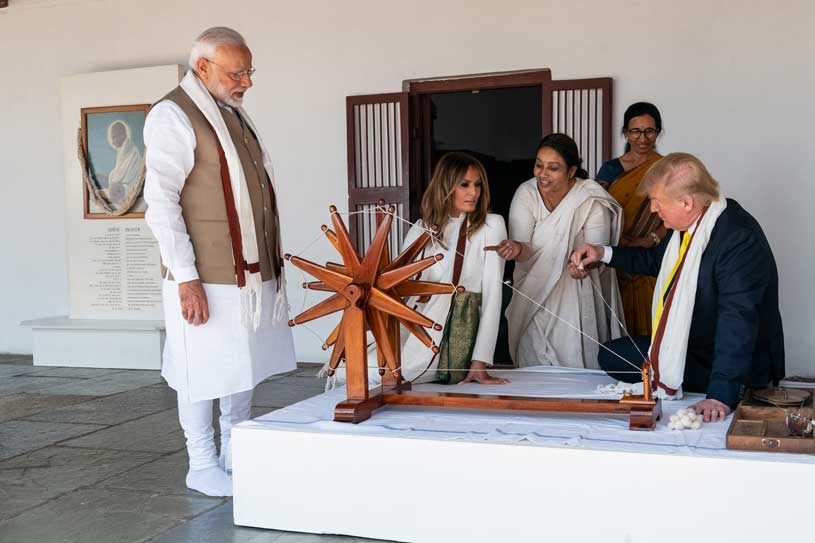 President Trump kicked off his 36 hour visit to India with official engagements and negotiations in New Delhi. He was then escorted to Ahmedabad, the largest city in Gujarat, which is Indian Prime Minister Narendra Modi's home state. An evening was planned for President Trump and the First Lady to enjoy and experience the rich cultural heritage of India.
President Trump's visit and the subsequent defense deal between the US and Indian administrations has paved the way for trade deals. President Trump, in a statement released by the White House, asserted that Washington is negotiating and working on a "very big trade deal" with New Delhi that will be beneficial for both countries.
This is a testament to India's escalating importance on the global stage of diplomatic and economic players. The steady growth of bilateral relations between India and the United States is cause for celebration. A friendship that will help foster bigger and brighter opportunities for India and its citizens.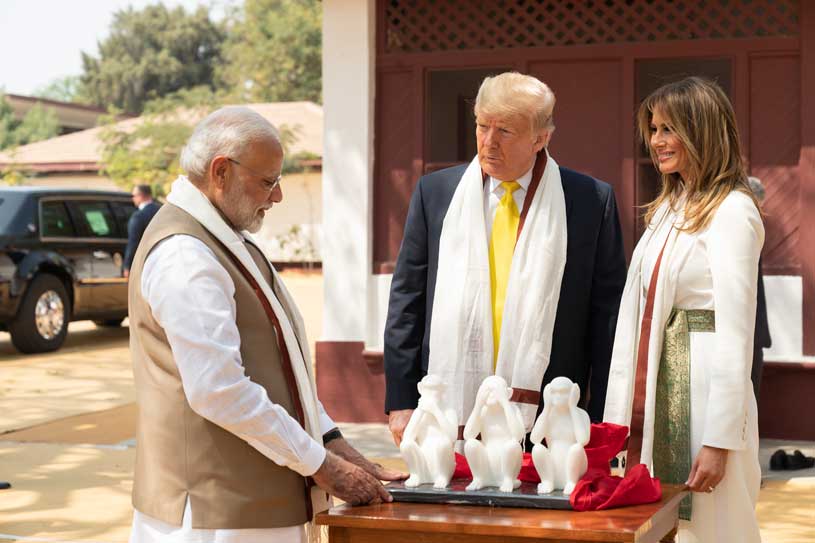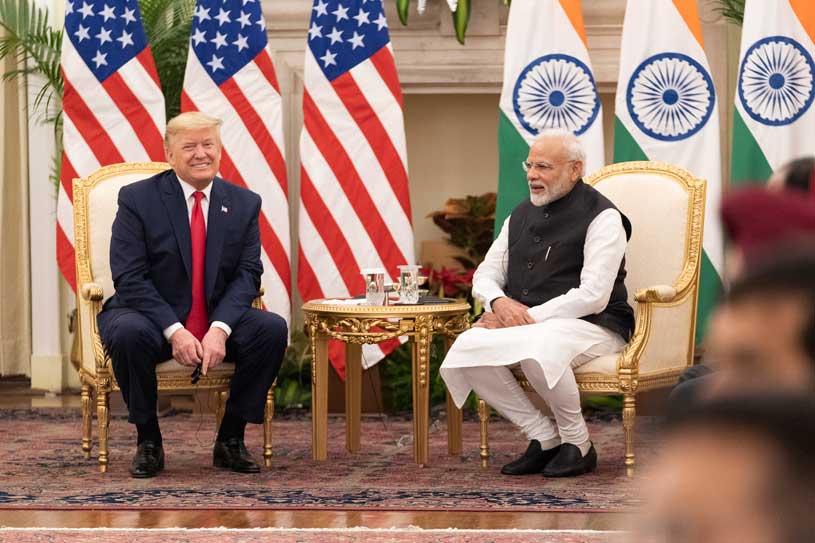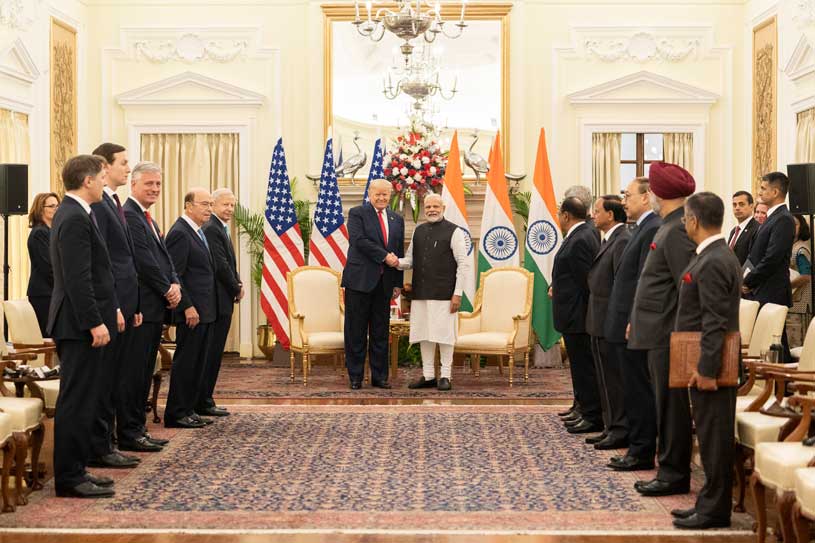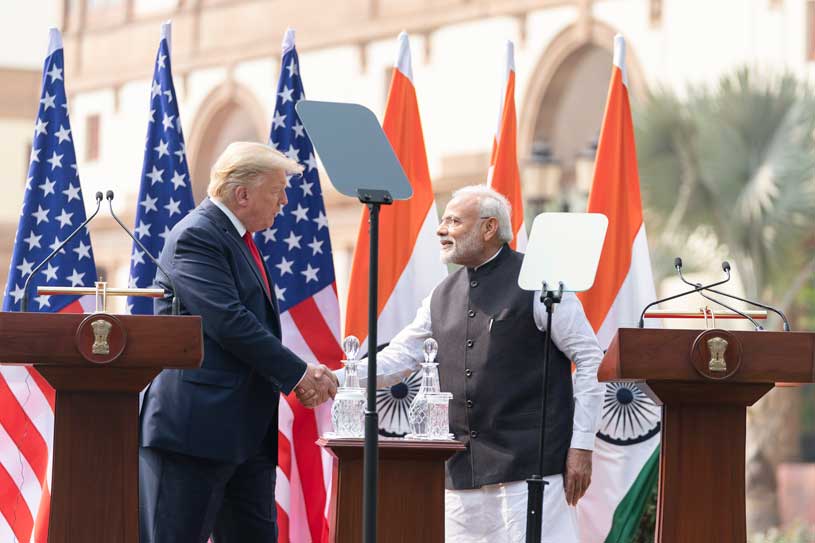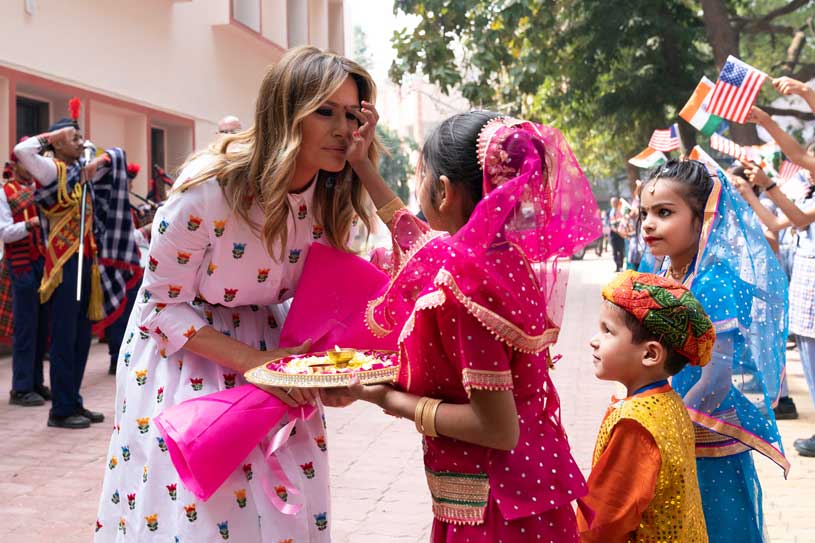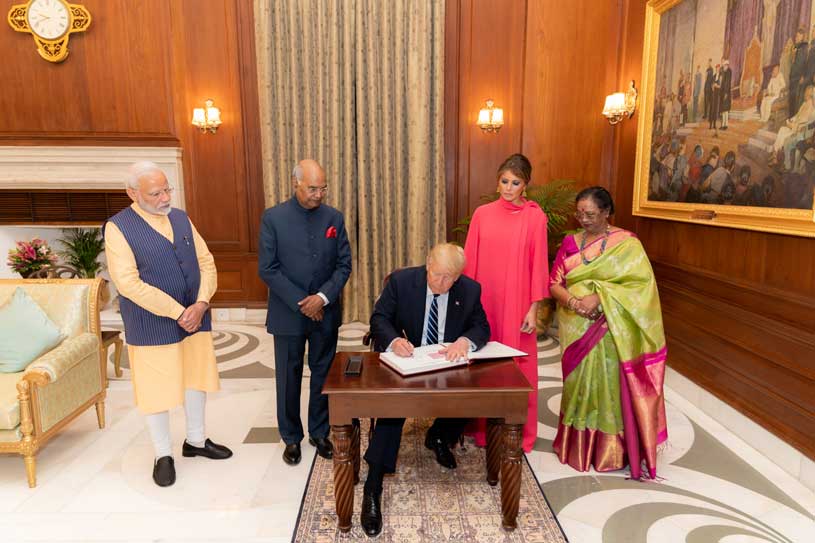 President Trump
oldest democracies of the world
Namaste Trump
Prime Minister Narendra Modi
Sardar Patel Stadium
United States of America
India's escalating importance
Bharatiya Janata Party (BJP)
military helicopters
cultural heritage
technologically advanced
oldest democracies
brighter opportunities
defense equipment
global stage
environmental changes
security apparatus
defense production
US relations
defense supplier
trade deal
record crowd
Gujarat
First Lady
army staff
White House
Lockheed Martin
fitting welcome