Two Indian Americans Named for Transformative Research Award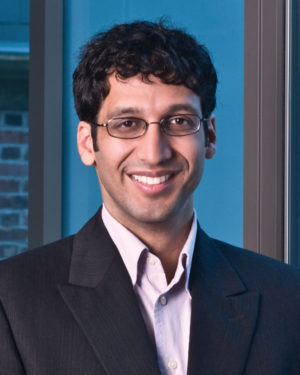 The National Institutes of Health (NIH) recently announced the recipients of the NIH Director's Transformative Research Award 2019. This year's list of awardees includes names of two Indian Americans – Rajan Jain, MD and Arjun Raj, Ph.D.
NIH, a part of the U.S. Department of Health and Human Services, is the largest agency responsible for biomedical and public health research in the world. Established in 2009, the NIH Director's Transformative Research Award supports exceptionally innovative, high-risk, and unconventional research projects that are potentially paradigm-shifting. This award is worth over $5 million.
Dr. Jain, a physician-scientist, is an Assistant Professor of Medicine and Cell and Developmental Biology at the University of Pennsylvania. Arjun Raj is a professor of Bioengineering and of Genetics from the same University. Both were co-PI on the project title – Decoding the Bridges and Barriers to Cellular Reprogramming and Lineage Identity.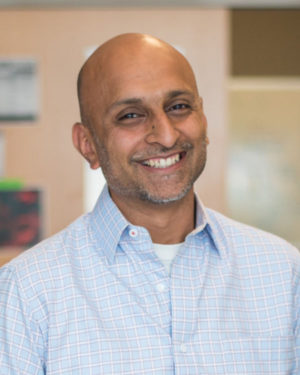 Talking about Dr. Jain's credentials in his field, NIH official website said, "Dr. Jain earned a B.A. in Molecular and Cellular Biology from the University of California, Berkeley, an M.D. from New York University School of Medicine, and completed clinical training in Internal Medicine and Cardiology at the University of Pennsylvania, where he studied the mechanistic basis of lineage specification in multiple tissues."
Dr. Jain is the recipient of the Gilead Research Scholars Program Award, W.W. Smith Foundation Award, and Burroughs Wellcome Fund Career Award for Medical Scientists. He also received the NIH New Innovator Award in 2018.
Dr. Jain's co-PI, Arjun Raj went to UC Berkeley where he majored in math and physics, earned his Ph.D. in math from the Courant Institute at NYU, and did his postdoctoral training at MIT before joining the faculty at Penn Bioengineering in 2010. "His research focus is on the developed experimental techniques for making highly quantitative measurements in single cells and models for linking those measurements to cellular function," said the NIH official website.
NIH New Innovator Award 2018
University of Pennsylvania
Indian Americans
NIH Director's Transformative Research Award
Arjun Raj
Rajan Jain
National Institutes of Health
NIH
Photos (commonfund.nih.gov)