A Unique Diwali Celebration by Local Orlando Vendors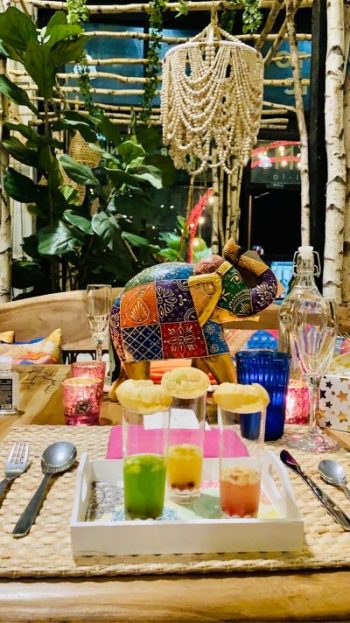 Last month, Hindus all over the world celebrated Diwali. But this year because of COVID-19 pandemic the celebration was a bit different. Everybody celebrated at home by themselves following social Distance.
But our friends at Occasions by Shangri-La came up with a unique way to celebrate Diwali and still follow CDC guidelines. The team at Occasions by Shangri-La has launched another venture, an amazing new furniture import store, located in Winter Garden, Florida called Element by Shangri La. They collaborated with the Orlando company, SubRosa DE and created a unique "Festival of Lights" dinner event at Element by Shangri La store.
It was filled with upbeat, modern Indian music from the live DJ (DJ Daggett), and beautiful vibrant décor (Occasions by Shangri-La). Each table was unique since they used inventory from Element to create seating pods for guests. As guests pulled up to the vibrantly lit store, they knew they had found the right location for this pop up dinner. Colorful illuminated arches caught the attention of not only the guests for the event, but many people stopped to see what was going on. As guests arrived, they were greeted by a hostess who then showed them to their table.
It created the perfect setting for families, a group of friends, or a romantic dinner. On each table was a preset colorful grouping of PaniPuri with vibrant spiced waters. This was just the beginning of a flavorful four course meal prepared by Chef Don Patel of the Spice Affair. While guests were enjoying the multiple courses, they were also surprised by a high energy Bollywood performance by Bollywood Touch. The venue, décor, music, entertainment, and food created a perfect place for everyone of all backgrounds to enjoy this beautiful, and fun celebration!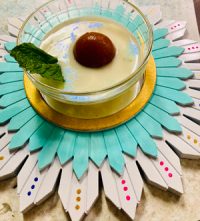 Now a few words about The SubRosa DE. It is a new and exciting immersive Secret pop up dinner experience. It is a concept that was created by two local hospitality professionals, Keena Patel and Andrea Vigil. Keena Patel comes from the hotel world, as a corporate catering manager for an exceptionally large hotel chain in Orlando. Andrea Vigil, owns a creative design agency, Sublime Event Designs, focusing on event planning and design for corporate conventions.
With the pandemic hitting the Orlando hospitality world hard, they decided to put their minds together and create what they love to do for the public! Thus, SubRosa Dining Experience was born! This concept not only brings people together to enjoy a delicious meal in a completely immersive environment but has also become a platform for supporting local Orlando businesses and partners.
Each dining experience features collaborations with local Orlando chefs, venues, entertainers, and businesses. SubRosa DE can create a pop-up dinner experience at your home or at your wedding.
Vendors
Venue
Element by Shangri-la
407-614-2977
www.elementimports.com
Event Coordinator
SubRosa Dining Experience
Andrea Vigil
Keena Patel
321-621-1640
Subrosaorlando@gmail.com
Instagram: @subrosade
Facebook: SubRosa Dining Experience
Food
The Spice Affair
Don Patel
630-479-6200
www.thespiceaffair.com
DJ Dagget
Adam Dagget
407-230-7863
daggettmeister@gmail.com
Dancers
Bollywood Touch
Monica Desai
407-433-0105
www.bollywoodtouch.com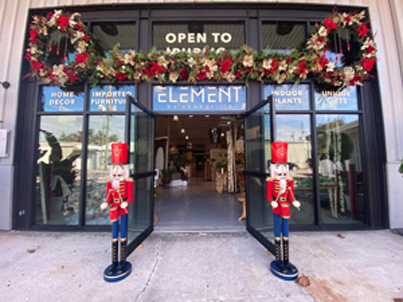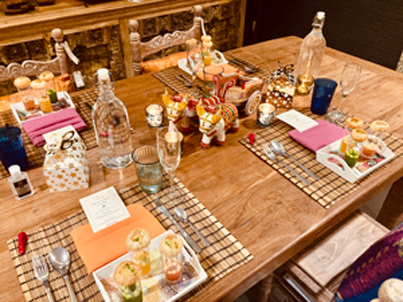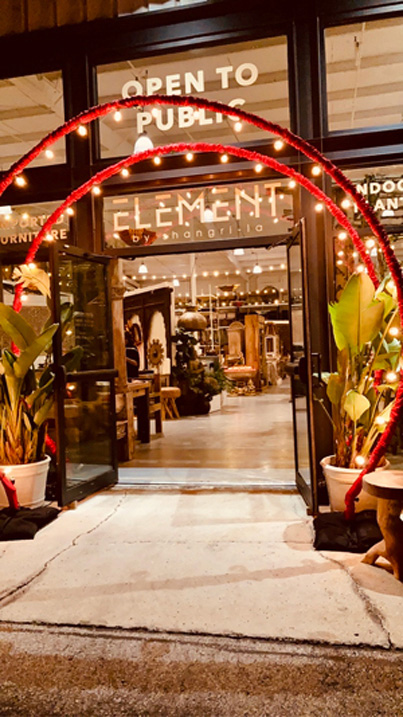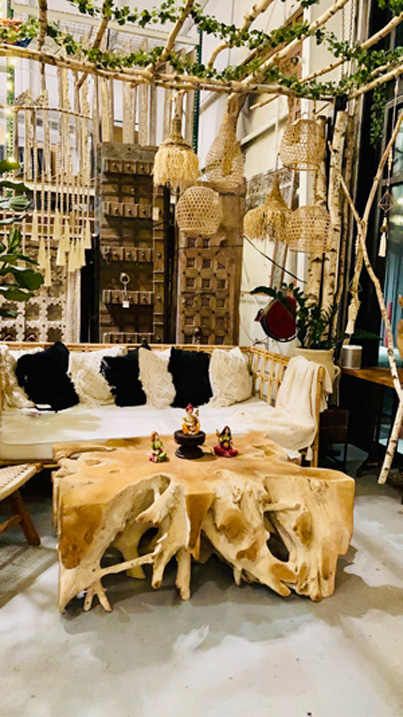 COVID-19 pandemic
Festival of Lights
SubRosa DE
Indian music by DJ Daggett
Beautiful vibrant décor by Occasions by Shangri-La
Bollywood performance by Bollywood Touch
Sublime Event Designs
SubRosa Dining Experience