Why Indian Americans are Spelling Bee Champions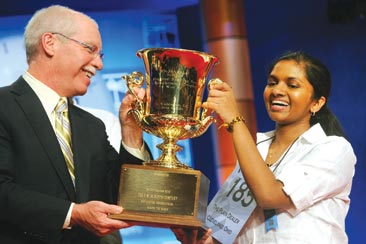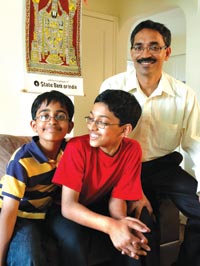 In what is becoming quite the subject of debate and controversy, Indian Americans appear to dominate every intelligence competition held across the United States. Whether it is the Scripps National Spelling bee or the National Geographic Bee, kids of South Asian origin are walking away with the top honors year after year much to the chagrin of the American population. The 2015 National Spelling Bee has been an eye opener with as many as six out of the seven finalists being from South Asia! The co-champions Vanya Shivashankar and Gokul Venkatachalam have continued the legacy of their predecessors, making it hard to believe that this phenomenon is a mere coincidence.
Incidentally there are quite a few scholars who have researched the reasons for the unstoppable success of Indian American youth in such competitions. Shalini Shankar is an academian working as Associate Professor of Anthropology and Asian-American studies. Through her interactions with the spelling bee participants and their families, she discovered ways in which the immigrant culture has positively influenced their dominance in "brain" sports.
The majority of competition spellers come from India and neighboring countries, Bangladesh, Sri Lanka and Pakistan. At the final stages however, it is primarily the Indian American kids who make it to the top. These children are typically born to parents who are first generation immigrants from India. Shankar feels that the winning trend is not something that is premeditated or strategized and is therefore not keen to call it "dominance." Instead, she believes it has more to do with the way their parents are raising them and encouraging them to be passionate about learning new things. Immigrant Indian parents are also mostly well-educated, and they actively encourage their children to nurture a love for words and language.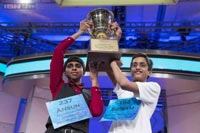 Besides emphasizing the importance of education, these South Asian families encourage their children to engage in extracurricular activities, some of which are today being called "brain sports." So while they are not playing soccer or baseball, they are constantly preparing themselves for a variety of academic competitions. Another factor that works to the chil dren's advantage is that their parents are mostly professionals like doctors and engineers who naturally place a far higher importance on contests they believe are directed at securing their child's future.
Those winning these competitions have tasted success also because they themselves have the urge to learn the language – not simply because their parents are forcing them. These participants read extensively and spend hours learning new words in the dictionary. This is more of an everyday habit for these youngsters, and they enjoy preparing for such contests during their free time after school. So, it is really an ongoing learning process for these kids who are keen to become a part of the mainstream. Whether the trend will continue or not among third or fourth generation Indian Americans remains to be seen.