Mohini Bhradwaj
Propelled to Blinding Fame –
Success is always sweet. Regardless of how and when it comes, fame and achievement have something special about them. When success comes at an early age, however, it usually comes with a heavy price to be paid. No one, perhaps, knows this better than Mohini Bhardwaj.
Mohini's father went to America, where he married a Russian, Indu. She then converted to Hinduism. Mohini and her brother had a protected upbringing. When she was only five, Mohini showed an interest in gymnastics. As she trained, she began to show growing potential, and her coaches took special interest in her. Several trainers soon started to approach Mohini's family asking for a chance to train her, and Mohini soon moved to Florida. A few years later, she followed her coach to Houston, and was left to fend for herself when her mother returned to join her father. It was here that things started to go out of plan.
The taste of freedom and an empty apartment tempted Mohini into the ways of drinking, smoking and partying. She was soon distracted, out of shape and lacking focus. Mohini, who was, until now a name to reckon with for her potential and promise soon became one who coaches started to be wary of.
After repeated defaulting and growing irresponsibility, Mohini was given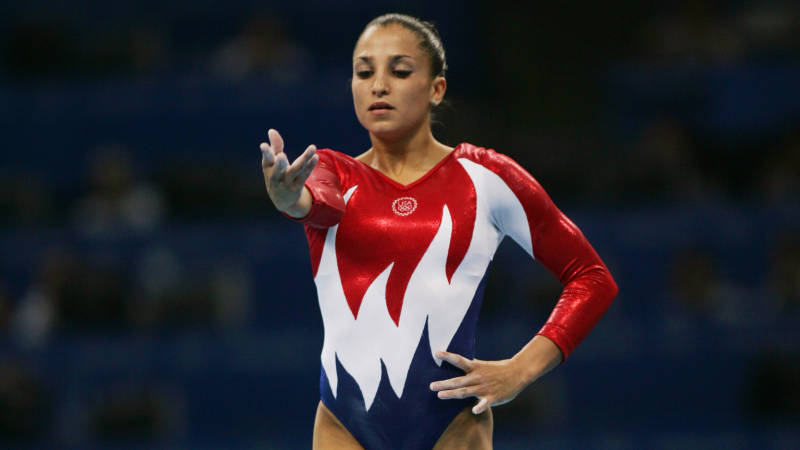 an ultimatum. Things were never the same again. Mohini changed completely, showing renewed attentiveness and dedication. She was back at practice, and back in the game. It was at this stage that she displayed her character and style and presented a new flair in the floor exercise routine. She evolved greatly and won accolades for college. Mohini was soon included in the UCLA Hall of Fame.
Setbacks have never been uncommon for Mohini. Whether dealing with her own personal issues, or struggling with injuries, Mohini's career has been far from perfect. However, faith and destiny together helped her emerge a winner each time.
Among her numerous appearances and competitions, Mohini is most remembered for competing at the World Championships in 1997 and 2001. She also had the opportunity to represent USA in the 2004 Olympics at Athens. Mohini holds the distinction of being the only Indian American gymnast to have had a podium finish at the Olympics.
In life, it is not always how you treat success, but how you manage to overcome the biggest lows to turn your life around. Sometimes, your own personal triumphs make a much greater story than the trophies you take home.