Mira Nair
When Life Gave Direction –
People may opine that life is a stage, and others may say that it's a larger than life canvas, and a select few may add that it is but the smallest fragment of the universe – almost insignificant. Any, and all of these is true. Life is all about what you make of it, and can seem just how you interpret it.
Born to an industrious civil servant and social worker, Mira Nair appeared to be one cut out for academic pursuit. However, the manner in which she structured her thoughts and gave shape to her perceptions ensured a different form of expression altogether.
Mira w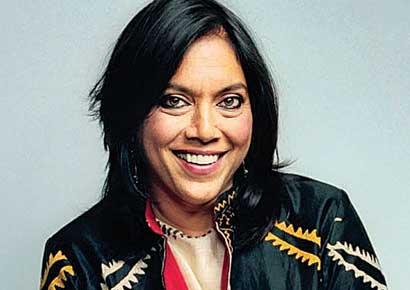 as blessed with the opportunity to study in some of the best schools and colleges in India. That, however, wasn't good enough. She was soon given a full scholarship to study in the best colleges the West could offer, and she settled for Harvard.
Mira was initially enamored by acting. She took up roles in various plays, and even won awards for her performances and strong dialogue delivery. However, it was when Mira penned her first Salaam Bombay that things changed for her. Although the film only released much later, Mira went on to make several other epic films.
None of Mira's works can be slotted as the regular mainstream movies. Each of them has a unique perspective, a different story to tell and a definite message that has to be conveyed. Whether addressing the dilemmas of the Indian diaspora, local strippers of Mumbai, or even feticide, Mira has managed to handle every nuance with a great deal of sensitivity and subtlety. She has always told the story in an extremely interesting narrative and evoked strong sentiment each time.
Not many of Mira's films have managed to set cash registers ringing, or become popular among the masses. However, each of her films has won acclaim among critics and has won numerous awards at Film Festivals around the globe. Mira holds the distinction of being the first woman to have won the Golden Lion, an award presented at the Venice Film Festival.
There is still plenty to be unearthed in the world of Mira. She is now looking at adapting one of her more popular films into a musical, and is extremely busy making a children's film. For a person whose determination knows no bounds, and who has astute insights in to most everything, you can be certain that the world will always be at her feet. Mira has not just managed to direct her own story to perfection, but has also given Indian cinema something to be truly proud of.