Remembering Bollywood Legends Rishi Kapoor and Irrfan Khan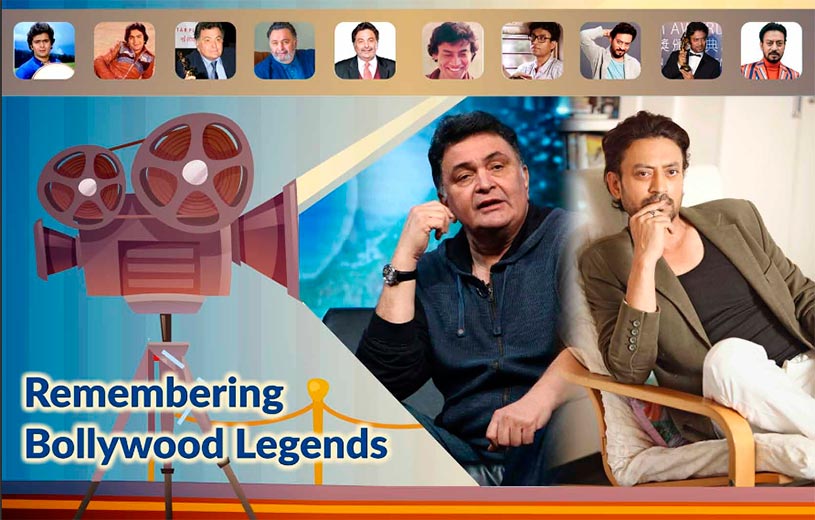 Remembering Bollywood Legends Rishi Kapoor and Irrfan Khan
Two of Bollywood's most beloved actors, Rishi Kapoor and Irrfan Khan, died within a day of each other, both leaving behind a memorable cinematic work and millions of grieving fans all over the world. The sudden demise of these legends was perhaps not unpredictable. Both actors have been suffering from deadly diseases of cancer since the last two years.
If we were not in a crippling coronavirus lockdown, the funerals for these two Bollywood's most-admired actors would mean thousands of fans coming together to bid them goodbye. Instead, their ceremonies were held in the presence of a handful of family and friends.Let's take a closer look into the lives of these two incredible actors.

Rishi Kapoor: From Boyish Charm to Masterful Maturity
"Acting was in my blood and there was simply no escaping it," Kapoor wrote in his memoir Khullam Khulla: Rishi Kapoor Uncensored. Rishi Kapoor was a third-generation actor from the Bollywood legendary Kapoor Family. His grandfather Prithiviraj Kapoor and father Raj Kapoor were incredible actors of their time.
In 1955 when Rishi Kapoor was around the age of three, his first on-screen appearance was a cameo in his father Raj Kapoor's film Shree 420, where he appeared in the musical sequence of "Pyar Hua, Iqrar Hua Hai." In 1970 in Raj Kapoor's film "Mera Naam Joker," Rishi Kapoor received the National Award in which Rishi played a young version of the lead character. Rishi's real success came when he played a teenage romantic hero with Dimple Kapadia in the 1973 film Bobby. The charming romantic boy of the 70s and 80s went on to become one of the most loved heartthrob actors of his time and appeared in some Bollywood's blockbusters such as Amar Akbar Anthony and Chandni.However, it was Rishi's brilliant performances in the latter half of his career that remain branded in the memories of audiences everywhere. His irascible yet cute portrayal of a septuagenarian in Kapoor and Sons and his hard hitting performance as a mafia king Dawood Ibrahim in D Day will always be remembered. Equally brilliant is his portrayal of a religious and righteous man in Mulk.
Altogether Kapoor acted in over 100 movies in a career spanning more than 40 years.
In his last tweet on April 2, 2020, he appealed to people to respect the work frontline health workers were doing. "We have to win this Coronavirus war together," Kapoor wrote.Rishi Kapoor is survived by his wife (industry veteran Neetu Singh) and his children superstar Ranbir Kapoor and daughter Riddhima Kapoor Sahani.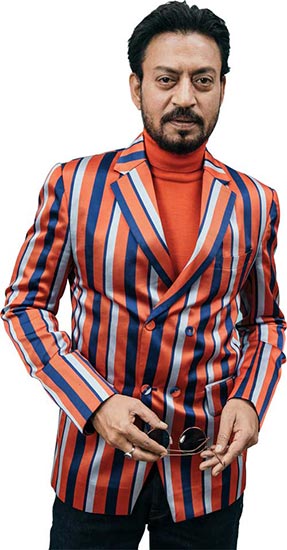 Irrfan Khan: A powerhouse of Talent
Irrfan Khan, a trained stage actor, began his career in television and moved over to the big screen in Bollywood. Khan later moved on to star in well known British and American films. Khan's career spanned over 30 years and earned him numerous awards, including a National Film Award, Asian Film Award, and four Filmfare Awards. In 2011, he was awarded the Padma Shri, India's fourth highest civilian honor.
Khan made his film debut with a small role in Salaam Bombay!. After starring in the British film The Warrior, he had his breakthrough with a starring role as an intensely tormented lover in Maqbool, an adaptation of Macbeth. The western world first became enamoured with  Khan as a talented actor in the film Slumdog Millionaire. He went on to star in other Hollywood films including The Amazing Spider-Man, Life of Pi, Jurassic World, and Inferno. Khan went on to gain popularity for his roles as a gentle immigrant in Mira Nair's The Namesake, Life in a… Metro, and Paan Singh Tomar. For acting the title character in the last of these, Khan won the National Film Award for Best Actor.
His highest-grossing Hindi film release came with the comedy-drama Hindi Medium, which won him the Filmfare Award for Best Actor, and his final film appearance was in its sequel Angrezi Medium.
In March 2018, Khan shared that he was battling a rare endocrine neuroendocrine tumor. He is survived by his wife and two children.
---
In Memoriam by Amitabh Bachchan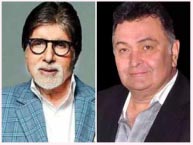 A Tribute to Rishi Kapoor
I had seen him at his home Deonar Cottage, Chembur , a young energetic, bubbly , mischief in his eyes Chintu , on those rare moments when I was privileged to have been invited to an evening at Raj ji's house..
I would see him more often after, at RK Studios, when he trained as an actor for his film to be made, BOBBY .. a diligent enthusiastic youngster, ready to pounce onto every learning that came his way, in that famous large and legendary makeup room, of Raj ji at the end of the first floor corridor of makeup rooms ..
He had a walk that was confident and determined .. a stride and style that was similar to that of his grandfather, the legendary Prithvi Raj ji ..  a walk I had noticed  in one of his earlier films .. that walk .. I never found it in any other ..
We worked in several films together ..
When he spoke his lines, you believed every word of it .. there was never an alternative .. its genuineness was beyond question ..
And there has never been any other, that could lip sync a song as perfectly as he would .. never  ..
His playful attitude on set was infectious .. even in the most grave sequences he would discover that comedic spark and we would all just crack up  .. !!
Not just on set .. if you were with him at any formal event , he would find that little distractive light hearted gem to expand on and lighten the situation ..
When there was a time lapse as the shot got readied during a shoot , he would bring out his playing cards , or at times pull out his rather complicated Bagatelle board and invite others to play .. a competition .. not just for fun .. a serious competition ..
During his time of diagnosis and his treatment he never ever lamented his condition .. it was always .. 'see you soon , just a routine visit to the Hospital .. I'll be back shortly '
Joie de vivre .. the exuberant enjoyment of life , was a gene he inherited from his father .. the Legend, the Ultimate Showman, the Iconic Raj Kapoor ..
I never visited him in Hospital .. I never wanted to see distress on his smiling cherubic face  ..
But I am certain .. when he went , he must have gone with a gentle smile …
Bollywood Legend
Rishi Kapoor
Irrfan Khan
Memorable Cinematic work
Coronavirus Lockdown
incredible actors
Khullam Khulla
Bollywood Legendary Kapoor Family
Prithviraj Kapoor
Raj kapoor
Sheww 420
Pyar hua Iqrar Hua hai
1970 Raj Kapoor's Film
Mera Name Joker
Dimple Kapadia
National Award
Teenage Romantic Hero
Loved Heartthrob Actors
Bollywodd's Blockbusters
Kapoor and sons
Mafia King Dawood Ibrahim
D Day
Mulk
Ranbir Kapoor
Riddhima Kapoor Sahani
American Film
Filmfare Award
Padma Shri
Paan Singh Tomar
Hindi Medium
Filmfare Award
Angrezi Medium
Amitabh Bachchan
A Tribute to Rishi Kapoor
BOBBY movie
legendary Prithvi Raj ji