A Glimpse At Kumar Neeraj's Most-Awaited Film, Nafisa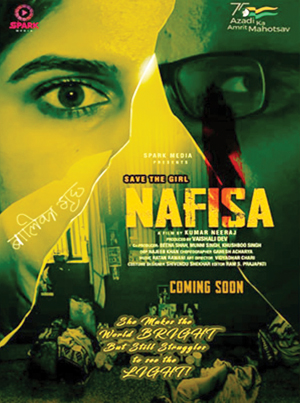 A new-age Indian film writer and director, Kumar Neeraj, reveals his latest film, which centers around the horrors of Bihar's Muzaffarpur shelter home. Nearly five years after the gruesome incident, Neeraj brings to the audience a reality that not only shook Bihar's political foundations but also aroused the nation's outrage.
Neeraj explicitly stated that the film will revolve around the victims of Muzaffarpur's government-run shelter home who were sexually exploited for years. Neeraj further revealed, "The film will give an insight into the trauma the girls had to bear. The incident, which is a blot on the face of Bihar, had created a furor not only in Bihar but also in the country."
Nafisa is also produced by four female producers: Vaishali Dev, Beena Shah, Munni Singh, and Khushboo Singh, and stars a range of well-known actors such as Akshay Verma, Nishad Raj Rana, Nazneen Patni, Sanya Sinha, Manisha, Anamika Pandey, Ram Sujan Singh, Rajveer Singh, Ratan Rathod, Upasana, Raju Kumar, Jai Prakash Shukla, Navnit Kumar, Urjan Ichhapuria, and many more.
The audience now eagerly awaits the wonder created by the triage of skilled people like director Kumar Neeraj, famed cameraman Najeeb Khan, and choreographer Ganesh Acharya to drop on the big screen.