MUST READ BOOKS – MAY 2023
Independence: A Novel

by Chitra Banerjee Divakaruni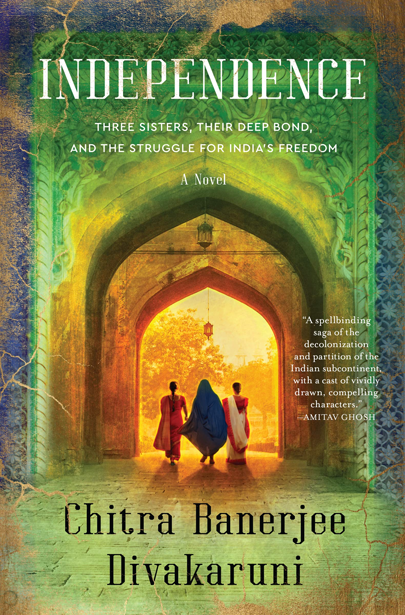 Three sisters of a distinguished doctor live in a Bengali village. Priya is educated and idealistic, determined to become a doctor like her father despite society's disapproval. Deepa, the beauty, wants a marriage to provide her family with happiness and prominence. Jamini is pious, sharp-eyed, and a gifted quiltmaker with hidden interests.They have a loving, safe home away from the nation's violence. After a riot kills their father, their neighbors turn against them, bringing the country's events closer to home. Deepa falls in love with a Muslim and leaves her family as Priya pursues her job. Jamini keeps her family together while secretly longing for her sister's fiancé. A dangerous transformation occurs when India is partitioned. Pakistan is now Muslim; India is Hindu. Sisters take distinct paths. They worry about themselves and each other.
Chitra Banerjee Divakaruni outdoes herself with her very emotional story of sisterhood and friendship, painting an exciting and sad account of India's freedom that will make any reader—new or old—a dedicated lover.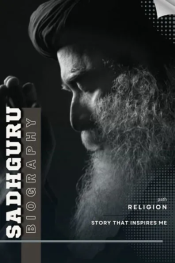 Sadhguru: Story that inspires me

by Marko Belaso
The Indian mystic Sadhguru (Jaggi Vasudev) is a spiritual leader. His lessons have inspired millions to learn more about themselves and the cosmos.This informative biography follows Sadhguru from his rebellious childhood in southern India to his 25th-year spiritual awakening. The book explores his struggles as he devoted himself to serious spiritual practice and became a spiritual leader, forming the Isha Foundation in 1992. Readers discover Sadhguru's true self through interviews with his closest disciples, family, and friends. They learn about his personal hardships, love of adventure and discovery, and dedication to spreading inner transformation techniques.Sadhguru's teachings on living in harmony with nature, meditation, self-awareness, and humanity's desire to be more conscious and compassionate are also covered in the book.

Spirituality, personal growth, and inner transformation enthusiasts should read Sadhguru: A Life in Pursuit of Inner Transformation. It provides unique insight into the life of one of the world's most influential spiritual leaders and practical advice on how to live a more fulfilling and meaningful life.
How to Spiritualize Your Life

by Paramhansa Yogananda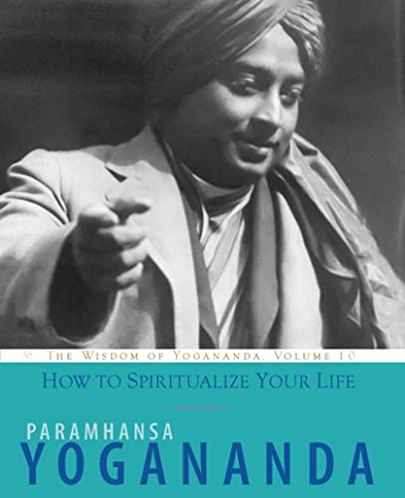 Paramhansa Yogananda penned tens of thousands of letters to his staff, his core group of devotees, other followers, and curious outsiders during the course of his lifetime. He frequently expressed his replies in the periodicals he wrote over the years. The wisdom imparted by Yogananda in this book is drawn from those letters.
He discusses how to overcome obstacles that are financial, physical, mental, emotional, and spiritual in order to elevate consciousness and lead a fulfilling life. These responses to philosophical, practical, and merely inquiring questions, compiled from his publications, classes, and handwritten letters, reflect Paramhansa Yogananda's depth of knowledge, empathy, and love.
Yogananda provides answers to a variety of queries, including: how to develop magnetism; how to increase efficiency; how to enhance memory; how to treat anxiety; and how to subdue rage.
The Essence of Hinduism
by Kem Cho Designs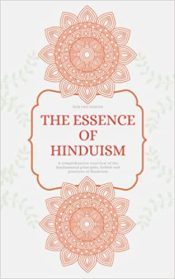 To fully comprehend the world's oldest religion, its beliefs, rituals, and philosophy, one needs to read "The Essence of Hinduism". This book gives a thorough introduction to Hinduism, covering all the key facets of the faith, such as its texts, deities, celebrations, and rituals. Additionally, it explores the ideas of karma, rebirth, and moksha as well as the functions of devotion, meditation, and yoga in spiritual practice.
This book provides insightful analysis and direction on how to apply Hinduism's teachings to one's own life by examining how applicable Hinduism is in contemporary life. The book "The Essence of Hinduism" is a must-read, whether you are unfamiliar with Hinduism or want to learn more about this fascinating spiritual tradition.
Mother Tongue: Flavours of a Second Generation Kindle Edition

by Gurdeep Loyal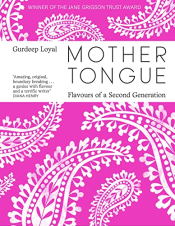 Gurdeep, an Indian-born British citizen, experienced continual pressure from competing cultural standards. But he was able to accept the delightful contrasts of his polyglot British-Indian identity because of his love of food and cookery.
In Mother Tongue, he analyzes his childhood in food, which included "authentic" home-cooked Punjabi food, "inauthentic" Tikka Masalas from curry houses, the Western gourmet canon, and a desire to explore new places in search of flavor. The end result is a multicultural cuisine with heightened flavor that is a delicious culinary reflection of his second generation's experience of the modern world.
A mouthwatering Miso-Masala Fried Chicken Sando, Sweet Chilli-Gunpowder Roasted Cauliflower, Desi Kofta Meatballs with Sticky Mango-Lime Tomatoes, and Chocolate-Orange Jalebis are just a few of the over 100 delectable recipes Gurdeep offers, all paired with expert knowledge of creating, blending, and remixing international flavor combinations. Home cooks can explore and be inspired by a variety of colorful, flavor-forward, vibrantly spiced meals in Mother Tongue every day.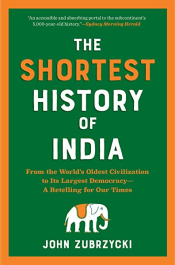 The Shortest History of India:

by John Zubrzycki
India, the world's longest continuously existing civilization, is a patchwork of traditions, cultures, languages, castes, and spiritual beliefs that have coexisted peacefully or violently for five millennia. John Zubrzycki masterfully condenses five millennia of deities, mutinies, wars, great empires, decadent dynasties, invasions, colonization, and independence into a fascinating, coherent account, covering everything from the earliest humans and the Harappan civilization to Muslim invaders, the Great Mughals, British rule, the country's struggle for autonomy, and present-day hopes and challenges. Through a well-known cast of characters—Buddha, Alexander the Great, Akbar, Clive, Tipu Sultan, Lakshmi Bai, Curzon, Jinnah, and Mahatma Gandhi—and against a backdrop of the mystic Ganges, the desert forts of Rajasthan, the snow-capped Himalayas, and the ruins of India's legendary civilizations, he brings the complex and contrasting layers of Indian history to life.
India has had an impact on Asia and the world in a variety of ways, including through Bollywood. Although it has made tremendous progress in combating poverty and illiteracy, it still faces extraordinary problems, not the least of which is the threat to its secular foundation. If India can rise above its political, social, and religious difficulties and become the next global powerhouse, only time will tell.
Ramakrishna for Kids

by James Robert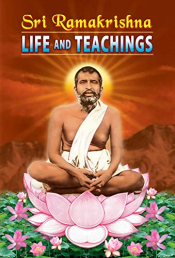 "Ramakrishna for Kids" captivates young readers with the life and teachings of one of India's most respected saints. Sri Ramakrishna Paramahamsa, a spiritual master who inspired millions with his love, compassion, and devotion, is honored in this colorful and fascinating book.The book tells the story of the great saint and explains his teachings through stories, images, and engaging activities. Sri Ramakrishna's childhood, spiritual journey, and life-changing experiences will be covered. His lessons on religious unity and heavenly power would also be important to them.
The book's interesting experiences, motivating phrases, and practical recommendations encourage children to adopt Sri Ramakrishna's beliefs. "Ramakrishna for Kids" is perfect for parents, teachers, and anybody who wishes to teach children about this great saint.