About the Author – DR. GUNVANT B. SHAH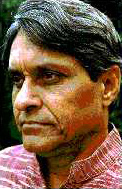 DR. GUNVANT B. SHAH
Born in Rander (Surat) on March 12, 1937; was educated in Surat and Baroda.
Worked as Lecturer and Reader in the M. S. University of Baroda, Baroda (1961-72); Visiting Professor to the University of Michigan, Ann Arbor (U.S.A.) in the year 1967-68; Professor and Head, Department of Education, Technical Teachers' Training Institute, Madras (1972-73); Professor of Education S.N.D.T. Women's University, Bombay (1973-74)
Professor and Head, Department of Education South Gujarat University, Surat (India)
Chancellor International Association of Educators for World Peace (Gujarat State)
President Indian Association for Education Technology
Visited many countries:
Was Vice-President of the Study Group on Economics of Media Technology, UNESCO Paris (1974)
Attended International Seminar on Microteaching, University of Lancaster, U.K. (1975)
Represented India at the UNESCO Seminar in Leipzig, East Germany (1979)
Was a member of the Delegation to East Germany sent by the University Grants Commission (1979)
Made a lecture tour of Zambia and Kenya (1980)
Resource Person in the Twelth World Conference of International Council of Correspondence Education Vancouver, Canada (1982) and gave lecture in U.K., U.S.A., Japan and Thailand en route
Writes lyrical essays, poetry, novels in Gujarati. Published many books literary and educational.
Was a consultant to Asian Development Bank (Manila) for education in Bangladsh(1984-85)
Visiting Professor in Arizona State University, Tempe (U.S.A) in 1985
Was awarded Ranjitram Chandrak, The highest honour in Gujarati literature (1997).
Founder of a youth movement Panchasheel in Gujarat.
Spends his time in reading, writing, reflecting and self-actualizing.
About the Author – DR. GUNVANT B. SHAH