Craning for the Peak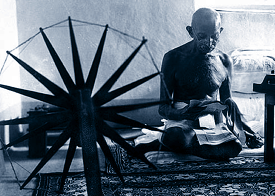 The year was 1957. Clutching a hundred rupee note given by his father, a youngster in Guntur started out on his supari business and an entrepreneurial dream. He believed that sticking to quality alone would help him find a place in customers' hearts. Today, his investment is Rs 35 crore. Grandhi Subba Rao (pic: above) alias `Crane' Subba Rao still clings on to quality though perplexed by the new-age marketing techniques. Quality in exchange of money, that has been his slogan.
Born on February 13, 1931, at a small village near Guntur, Grandhi dropped out of school in the sixth class. He started working with a beedi wholesaler, then set up his own shop before driven by his entrepreneurial quest. Now he owns the Virat Crane Industries. The man's old world moorings hamper his understanding of modern marketing. "Now quality has been sidelined. The first priority is publicity, the second attractive marketing, third dealer profit, fourth service and fifth quality." The new values have not affected his style of functioning. "I used to sell a supari packet for one and a half np, and now for a rupee," he said.
Grandhi's patience had slowly opened for him the doors of success. And it is in recognition of this quality he got the name crane, a bird that waits for hours on end for its catch, but does not let slip an opportunity. In the early stage of the supari business, he along with his wife and three daughters continued to live with his father without returning the borrowed hundred rupees. "Then there was a collective sense of ownership, and only honour and duty mattered." These very traits are reflected in his relation with his son Kantha Rao, who now runs the business. When Kantha (pic. below), who stays with his parents along with his wife and son, starts anything new the father is consulted. Like Grandhi, Kantha is also a self-made man. He started as tea boy of his father, married in 1979 and was off to Vizag in 1984. The seventh class drop out tried his luck at the Vizag market selling Crane supari. He distributed Triveni supari, Crane's competitor, free to bus and train passengers. "At the Vizag Municipal Corporation, one man told me that the fragrance of Triveni supari lingered while that of Crane didn't. I told him that natural flavouring would disappear over a period of time as it was the rule of nature," reminisced Kantha.

Kantha Rao pumped in RS 10 crore to start Virat Crane Industries and a gutka and fruit masala business. He was appointed vice president of the Andhra Pradesh wing of the All-India Pan Masala Association. Kantha Rao has diversified his business. He bought Durga dairy which was running at a loss and hiked up its business from RS 7 lakh to RS 85 lakh. Virat Crane Agritech Limited, an c, was started on a tie-up with an Italian company Sasib Food S.P.A. It makes pulp concentrates of fruits and its factory is under construction at Berhampur. The company, which is a joint venture with the Orissa government, has an 800-acre orchard at Phulbani in Orissa for pulping.
Kantha is also into computers. Apex Data Solution Private Limited is a hundred per cent EOU with Apex, an American company, and converts printed data into electronic data. Two other businesses, in water filters and plastic drums, are on the anvil.
In keeping with family tradition, Grandhi did not help Kantha Rao with capital when the latter set out
to establish himself. "If you give money to sons at an early age, they become lovers of luxury and over the years will turn beggars. They should be taught to earn and then entrusted with the cash box," he said.
Grandhi, who is a stock investor sceptical of investing in the banks, takes pride in his "griha parishrama" (labour), the quality that he believes, took him to heights. " I started from nowhere and am now the highest tax payer in Guntur," he said.
Grandhi says that he does not worry too much if the balance sheet showed a loss. "If there has been a loss of RS 1 crore this year, next year will bring in a profit of RS 2 crore," is his logic. Contributing to this philosophical outlook is Grandhi's deep interest in religion. Kantha, also religiously inclined, has an added interest in art. But it's not always that he finds time for his other interests. "I work 16 hours a day," he said. The results speak for him.
---
The read-along packs created by C.P. Viswanath and his wife Shobha have spawned a whole new generation of fans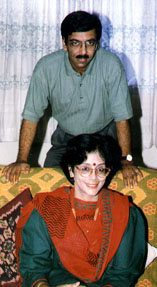 Welcome to the jungle…', goes the title song of Karadi Tales. For kids aged between three and seven years, it is an invitation to an enthralling trip through a make-believe wonderland. The songs don't come alone. Thrown in are catchy dialogues, realistic jungle sounds and colourful books that make kids scream for more. No wonder parents are lapping up the Karadi Tales read-along packages.
The persons behind the Karadi success story are the Chennai-based couple, C.P. Viswanath and Shobha Viswanath (pic: left), both 33. When the Viswanaths started producing the Karadi Tales about two years ago, even they had no idea that it would become a bestseller. Shobha and Viswanath started their married life in the US, where he was posted as the regional manager of the Pune-based Thermax Ltd. For a while he concentrated on his job, which was good and well-paying, while Shobha, who had already done her graduation in literature, took her masters in special education, specialising in visual impairment and learning disability.
Things, however, changed when their son Kaushik was born."A few years after Kaushik entered our lives, we felt that our son should grow up in India,"said Shobha. "Viswanath, a carnatic vocalist also wanted to keep in touch with music." So the family returned to Pune, where Viswanath took up his new assignment as the international marketing manager for Thermax. Even though Viswanath had nothing to complain about at the work front, the couple soon decided that they had to do something to make their lives worthwhile.
They felt they had to start something on their own. It was during these periods of introspection that the two noticed that their son was clearly in awe of the Walt Disney read-along package which they had toted along from the US."By the age of three Kaushik had started reading and speaking English very well, which was largely due to the Walt Disney read-along products and cassettes,"said Shobha. And when they looked around for similar Indian products. "There was no such Indian product."
Quick to catch on to what looked like a very promising business proposition, they called a family council. The meeting decided it. Read-along products it would be. So the two took the plunge. The formed their company, Sky Music (India) Ltd, and moved to Chennai in 1996. Before beginning work, however, they studied the market. Although their Karadi Tales are more or less designed on the lines of the Walt Disney series, the Viswanaths introduced the unique Indian flavour by `Indianising' the characters and settings. The market feedback helped them decide the length of the story and presentation style.
If you look up the Karadi Tales, you will hear engrossing accounts of Kapi, the monkey king, Ammini the elephant, Salim the squirrel, and Budhu Raj, the lion. The tales are narrated by Karadi, the bear, (karadi is Tamil for bear), a patriarch of sorts. There is no doubt that the Viswanaths were the brains behind the tales but it is also the combined input from a their highly qualified and talented team that has made Karadi what it is today.
Viswanath's brothers C.P. Narayan and Sriram Parasuram are part of the enterprising husband-wife team. Despite their qualifications in fields as diverse as physics, material sciences, marketing, management, special education and music, they have produced a product that has managed to wean impressionable young minds from television. If there ever was a yardstick to measure the popularity of a kids' product this was it. And the appreciative messages are flowing
in. "It is the first time that I have found something ideally suited for Indian kids on par with international standards… at last!"reads one message from a parent of a five-year-old. Another one says "Excellently produced. It is so interesting that my son has stopped watching TV".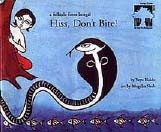 How did the Viswanathans make their product so attractive to the kids? Maybe the music did the trick. Without doubt, one of the strong points of the package, the entertaining music was possible because the team had more than a basic grounding in music."We have been singing since we were kids,"said Viswanath. And that is no exaggeration. Viswanath and his brothers are renowned carnatic music vocalists. In fact, Sriram, who has degrees in engineering and management, is an accomplished carnatic, hindustani and western classical music exponent. He has also done his PhD in ethnomusicology from Wesleyan University, USA. "As a team, we have given more than 1,500 performances,"said Viswanath, who has given about 500 solo performances.
The other strong feature is the stories themselves. "The stories had to be familiar and of a length commensurate with a child's attention span. The stories had to have a lot of movement. We also decided to strictly use animal-based stories, with human beings making only the occasional appearance. The Jataka tales and the Panchatantra are a treasure-house of such stories,"explained Viswanath. Tigers appear fleetingly in The Blue Jackal but future stories will have more of this majestic animal.
Once the stories were decided upon, Shobha took complete charge of writing it with appropriate pauses and gaps for music and songs. Narayan and Sriram are in charge of the music. The hunt then began for the karadi narrator. "We knew that the person would have to emote very dramatically,"said Viswanath. "His diction and pronounciation had to be clear and correct." And who better than the actor Naseeruddin Shah. The actor responded immediately to their request and agreed to be the narrator.
The first cassette consisting of two stories, The Blue Jackal and The Foolish Lion proved to be a resounding success. This was in November 1996. The package also contains two colourful books with the stories written on them in bold type, making it easy for kids to follow it. Digitally replicated on premium cobalt tape, Karadi Tales is priced at RS 168 a packet. "Naseer was very enthusiastic about the product and told us that his sons too enjoyed the cassettes immensely,"said Shobha happily.
Subsequently, they did one more series with Naseeruddin Shah, containing two stories, The Monkey and the Crocodile and The Crow and the Serpent. Their latest offering, The Monkey King has been done with Saeed Jaffery donning the role of the karadi. "Both Naseer and Saeed imbibed the spirit of the game so well. They made their own contributions while the recording was going on,"said Viswanath.
Each cassette is only of 22 minutes duration since a child's attention span never exceeds that. "TV definitely has a role to play in a child's development. But these short cartoons demand the least amount of mental involvement from the kids,"said Shobha. Read-along products really help a kid to read and get mentally involved with the stories of Indian heritage. The next series on the cards will have Girish Karnad as the karadi, Viswanath revealed. Each karadi tale is told against a very realistic background of jungle sounds and atmosphere. "Our aim is to take the child to jungle locales,"Shobha said.
Yet, for all its strong points some people believe that there is a fair sprinkling of `tough' words in them. "But this was deliberate,"explained Shobha. Words like `pandemonium', which appears in the text to the accompaniment of a variety of cacophonic sounds on the audio clip, and `silhouette', which is supported by visuals in the book will not need explanation. "Such words are used in context, which we feel will be understood by the kids easily."
For their first series, the print-run was 12,000 copies. There was a re-print order within a few months. "But compared to the potential of the market, this is nothing. People still spend only a fraction on books,"claims Viswanath. Braille editions of the series are also available, which Shobha has been able to organise with her grounding in special education. On the anvil are Hindi, Malayalam and Bengali editions of Karadi, too.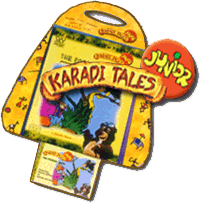 The next plan is to bring out a Karadi Jr series which is aimed at `concept education'. "It will emphasise concepts like colour, shape and numbers,"explained Shobha, who test-markets the products in Chennai schools. With each product, a feed-back card is also enclosed. So far, the company has received about 5,000 cards, with various suggestions. Though right now the target audience is Indian kids, very soon Karadi Tales will be make their way to the US.
"Our aim is to bring back the reading habits of kids,"said Shobha and Viswanath, who plan to introduce their two-year-old daughter Vaishnavi also to their package soon. Chimes in Shobha, "Over the next 5-6 years, we hope Karadi Tales will become the Mickey Mouse of India."
Craning for the Peak