Aditi and Mital
Serendipity brought Aditi and Mital together. Mital, born and raised in New Jersey, visited Vadodara, Gujarat, in 2011 to play professional cricket and decided to settle there permanently. Aditi was born and raised in Vadodara, and though she had a green card since childhood, decided to give the card up to settle permanently in India. For Aditi, it was love at first sight when she received Mital's bio-data. The first time they fell in love with each other was over a piece of paper and three sets of pictures.
Once they met, it didn't take them long to discover how well they got along. The couple clicked instantly as if they were each other's soulmates. Mital chose Aditi's birthday to profess his love and went down on his knees, which took Aditi by surprise. She considers it to be her best birthday to date.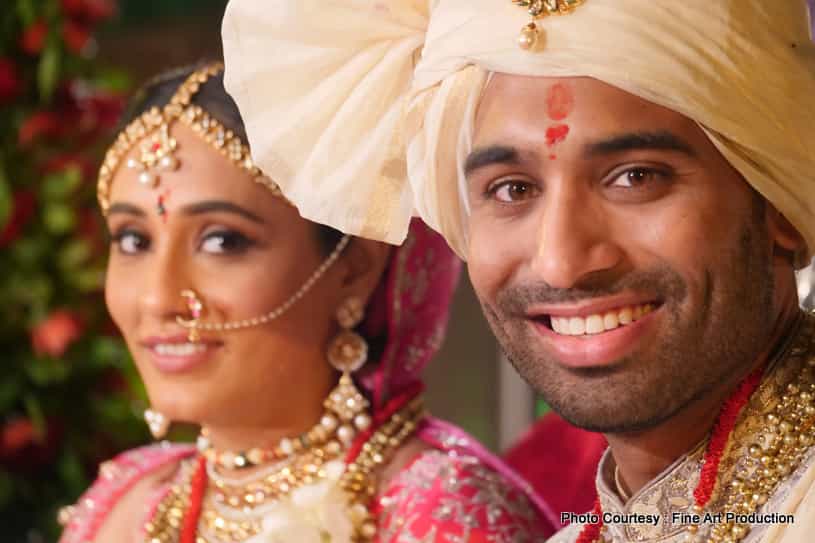 For the wedding planner, Aditi didn't have to look far. Her younger sister, Parita, showcased her event management skills with the brilliant decor at ceremonial events. To add a royal touch to their wedding, the couple chose the Ajit Bhawan Palace in Jodhpur, Rajasthan. Rose and Rajnichanda flowers adorned the stage of the ring ceremony. Around 1000 guests arrived to taste over 100 culinary delights. Chickeen Masala, a Mumbai-based band, were invited to the Mehndi ceremony as entertainers, and the entire event exuded Rajasthani flair in decor of pink, white and gold hues. For the vidhi and haldi, the highlight was the Gujarati Bandhani theme decor and a sitting stage amidst the pool where Aditi and Mital were seated. It was a delight to watch their grandparents dance along with the rest of the family. The aura was filled with laughter, smiles, and happiness.
For the wedding ceremony, a royal-themed mandap was decorated with an abundance of red roses spiraling up the pillars, out into the open sky. Mital made a statement with his royal entry in a 1930 neon orange and white vintage car Pontiac from the King's collection. Aditi walking down the aisle in a heavenly 'Phoolon ki chadar' held by her brothers and uncles. The wedding was so dreamy and gorgeous, everyone was mesmerized as the lovely bride entered. The four day event brought both sides of the family closer, and everyone swears by the fun and entertainment they had.
The reception was held at Suncity Resorts and Club in Vadodara, Gujarat, with over 700 guests in attendance. Music from Bollywood to Hip Hop filled the air. Aditi, being a skilled dancer, performed three dances, for her parents, Mital and her in-laws. And just like that, Aditi and Mital became two halves of the same soul together on their journey ahead.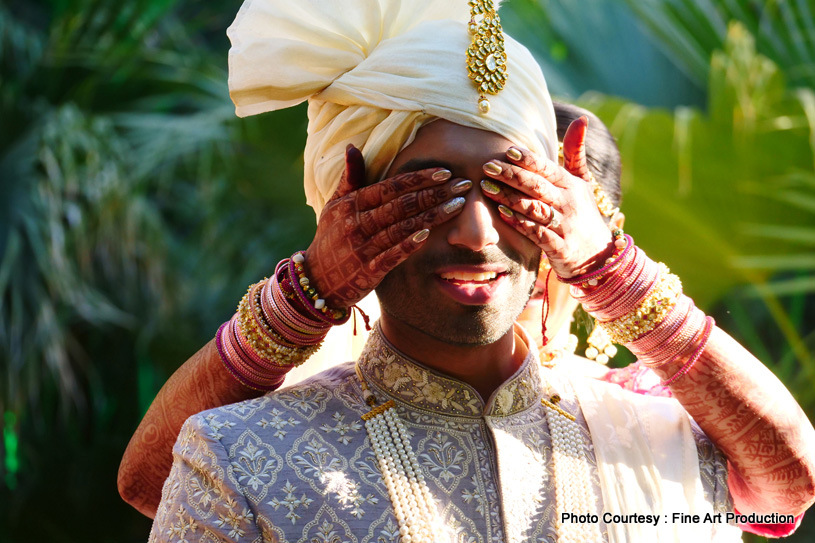 ---
BANQUET HALLS Ajit Bhawan Palace | BEAUTICIANS-COSMETICIAN Safa Malim  | CAKE The Bakers Den | DECORATOR Eventika Entertainment +91 909-963-4269 | EVENT PLANNER Parita Amin 823-823-8382 | INVITATIONS Akanksha Negi Invitations | MUSICIAN Chickeen Masala | PHOTOGRAPHER/VIDEOGRAPHY Fine Art Production
---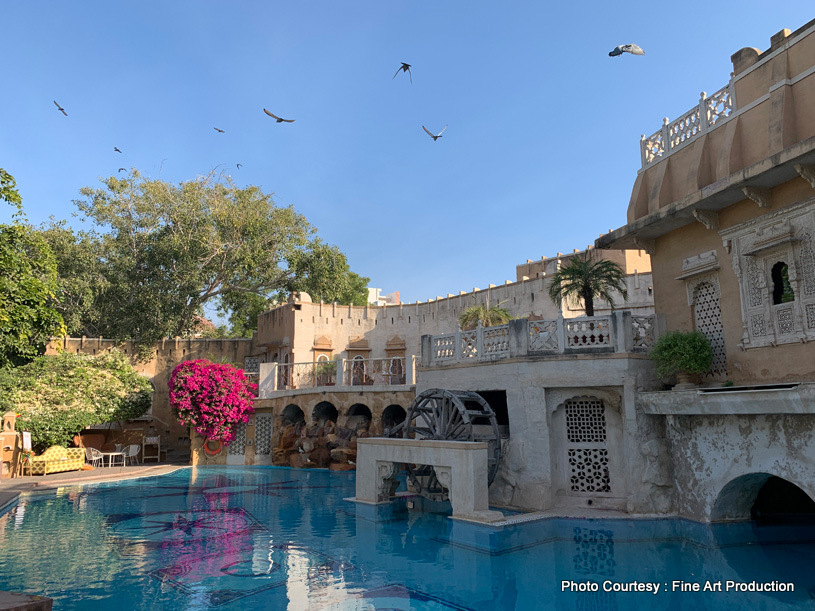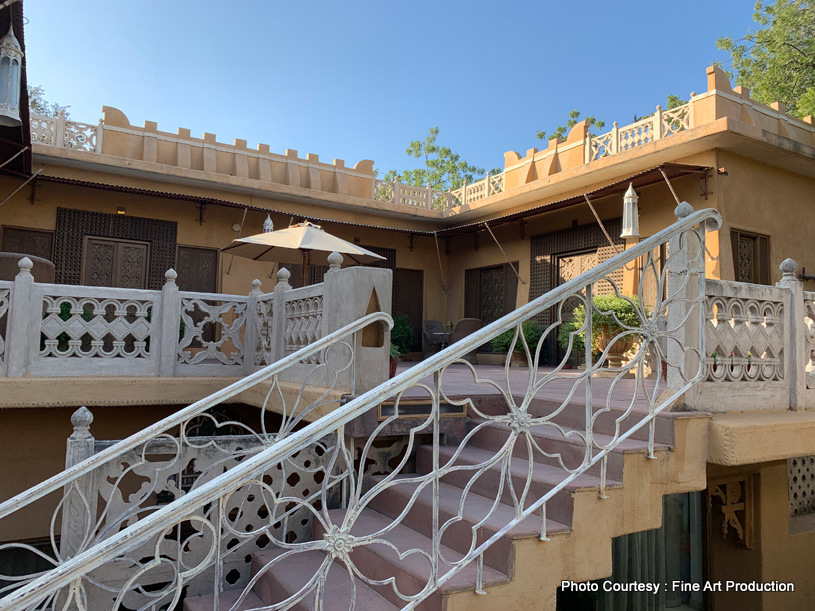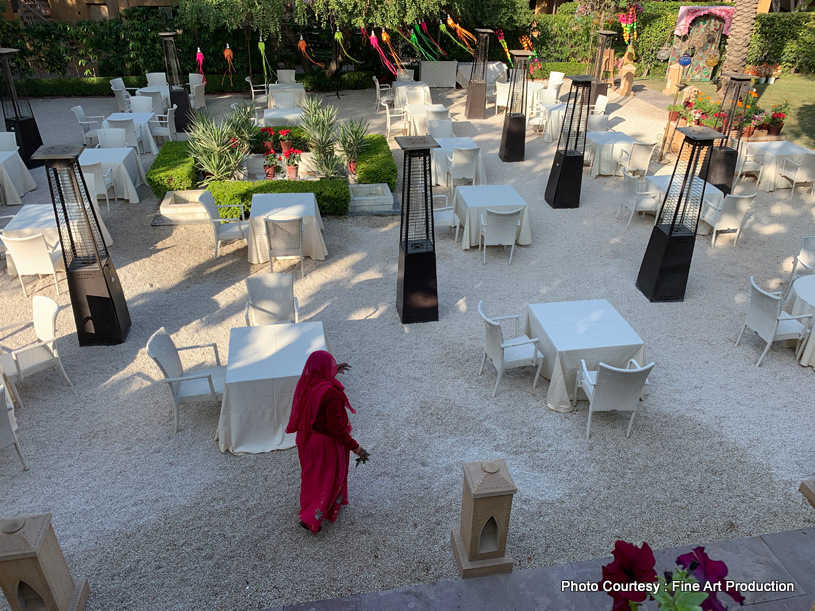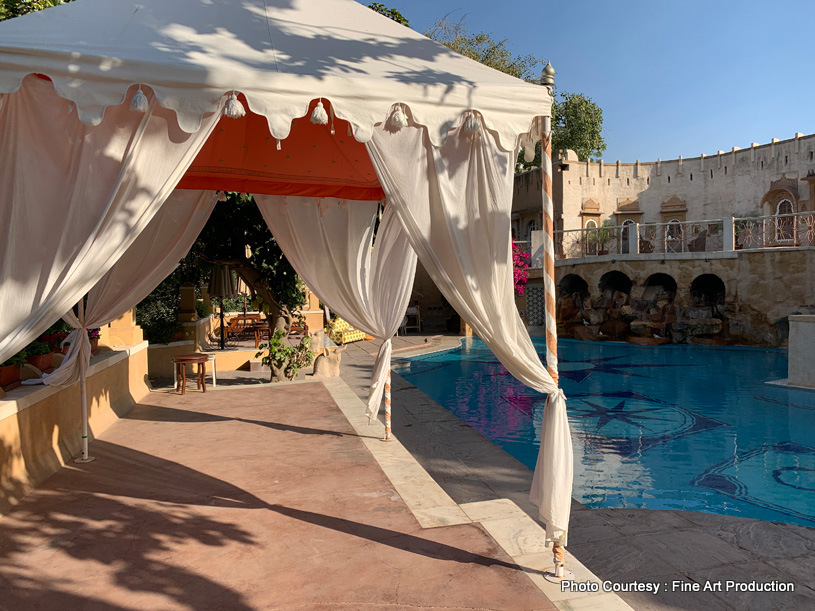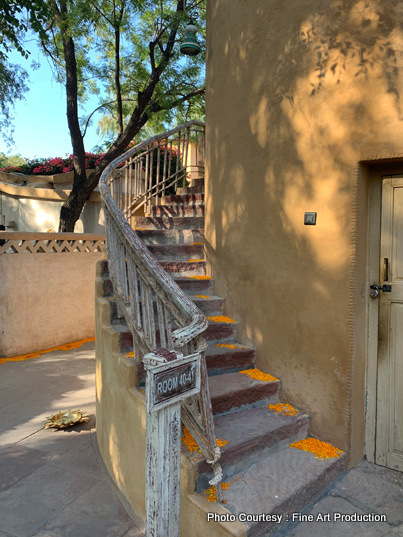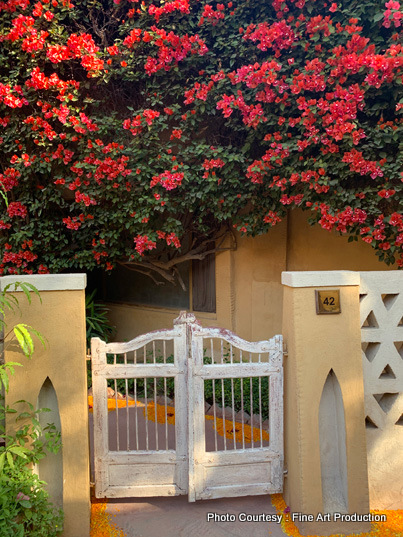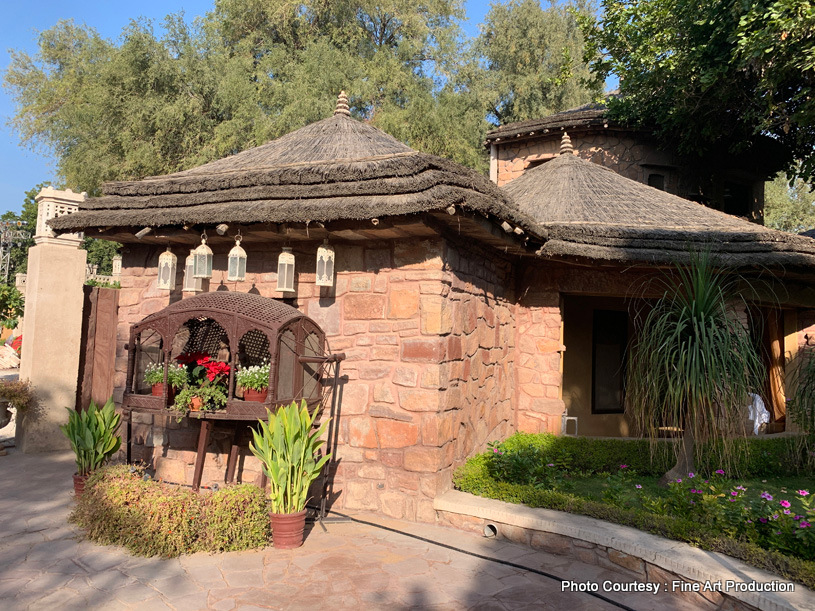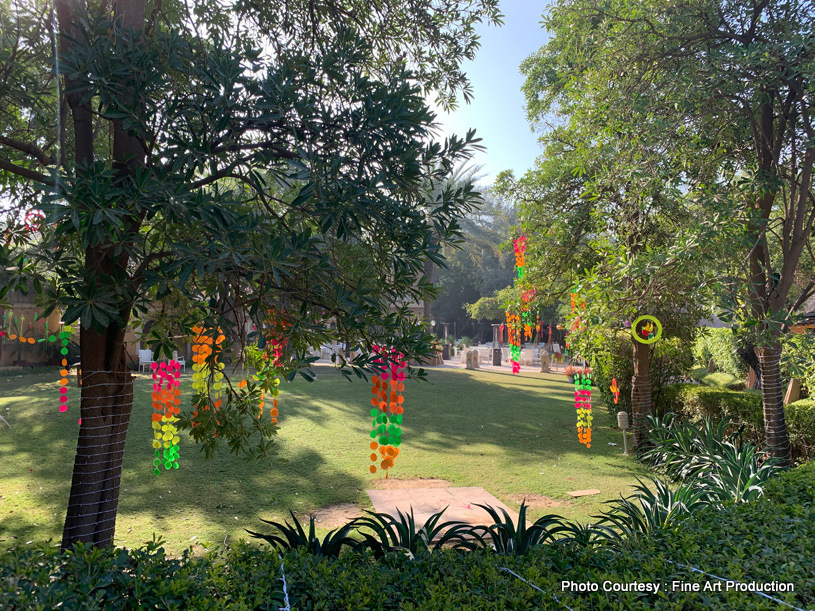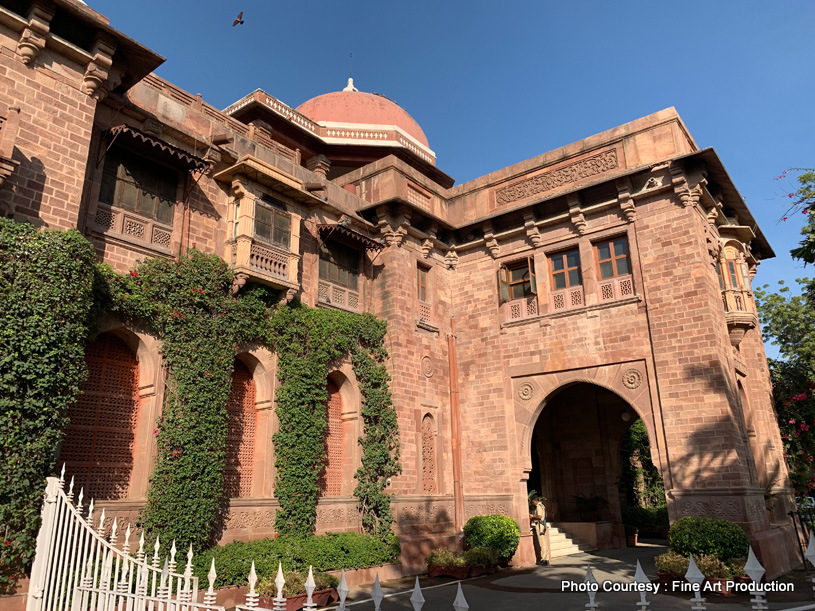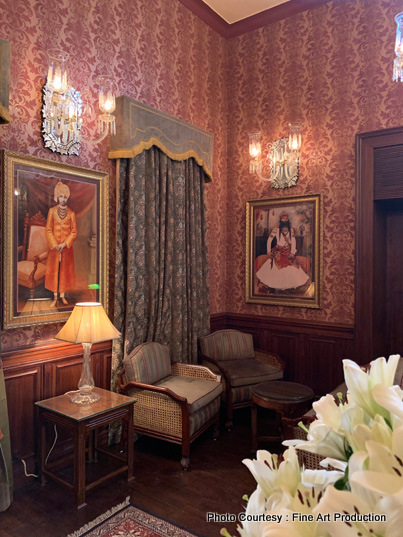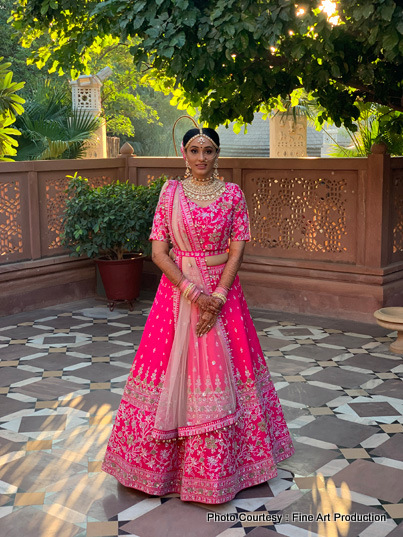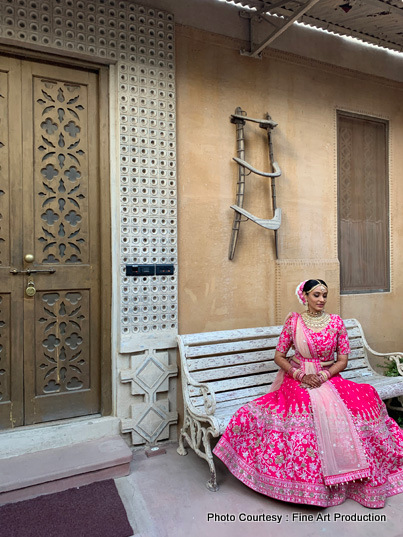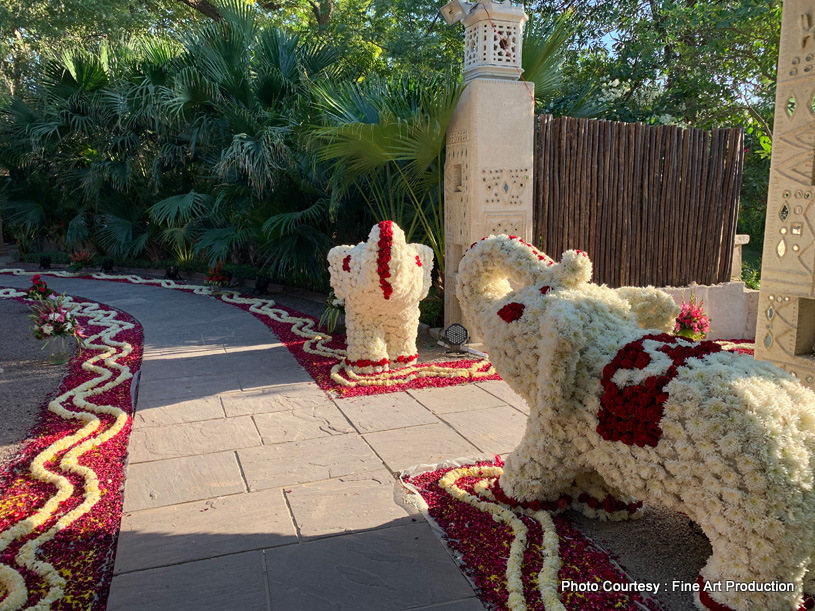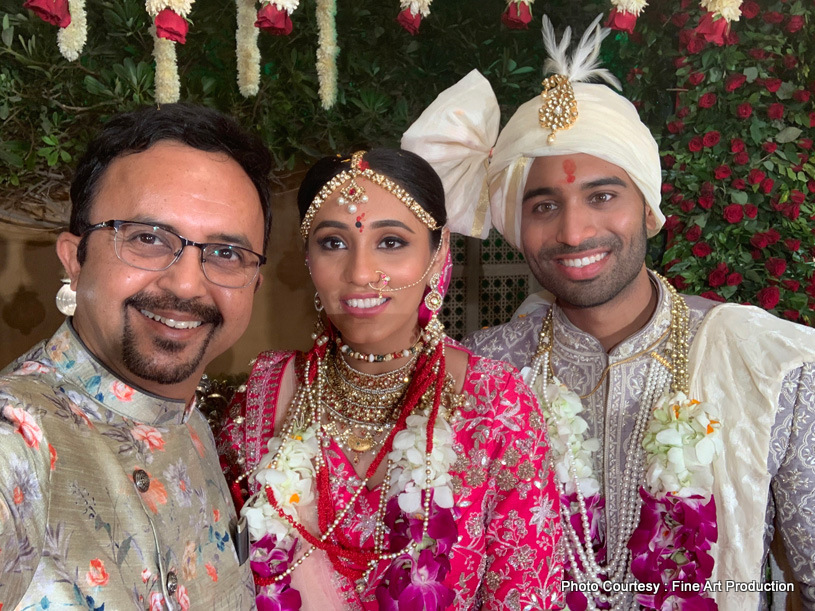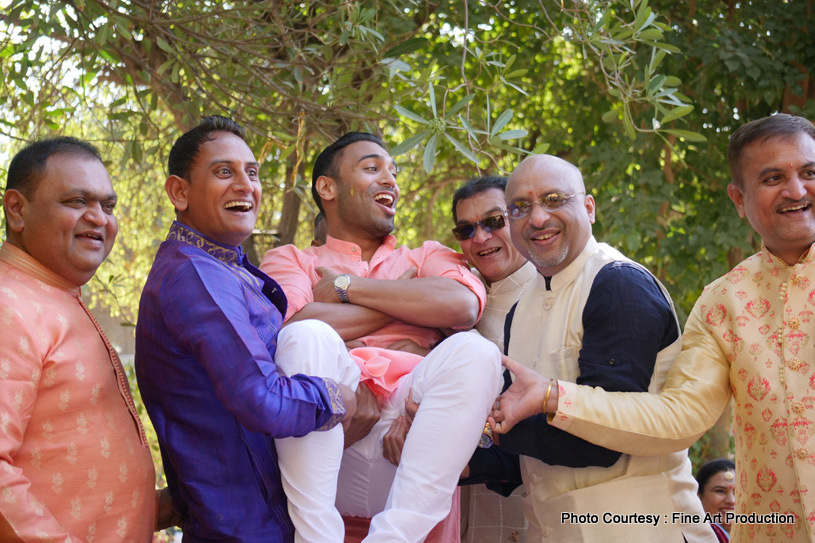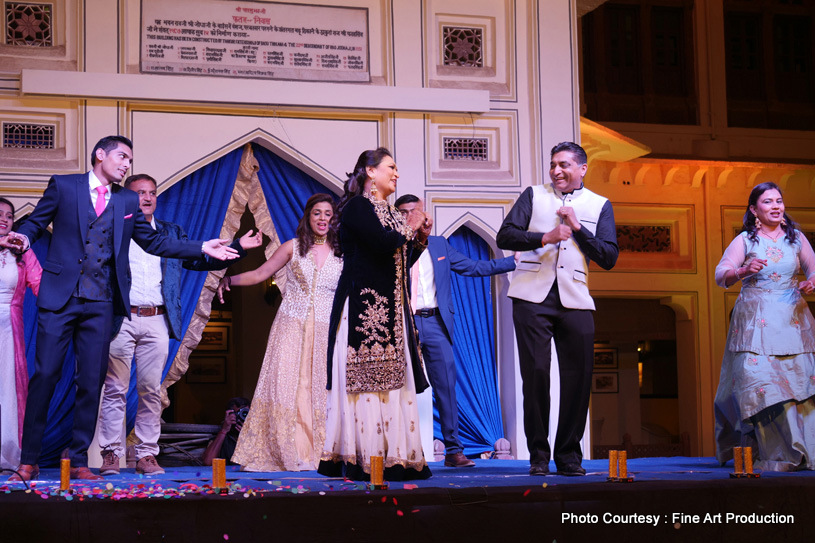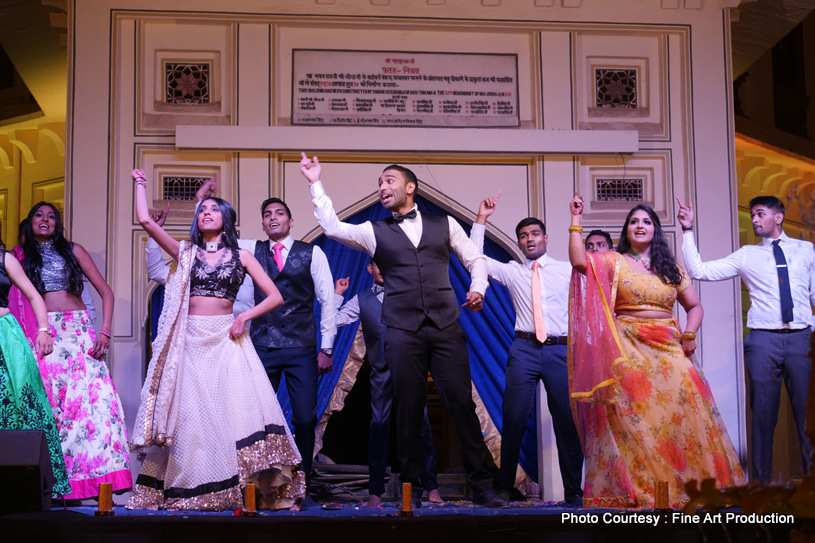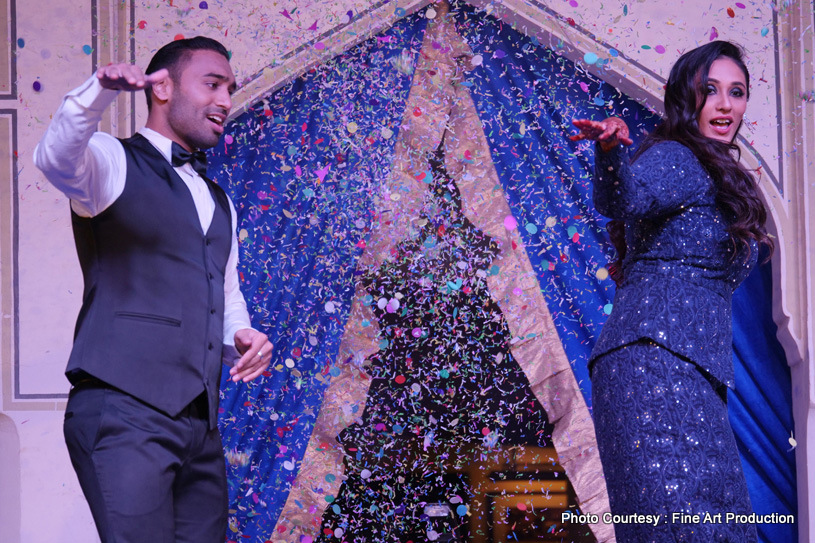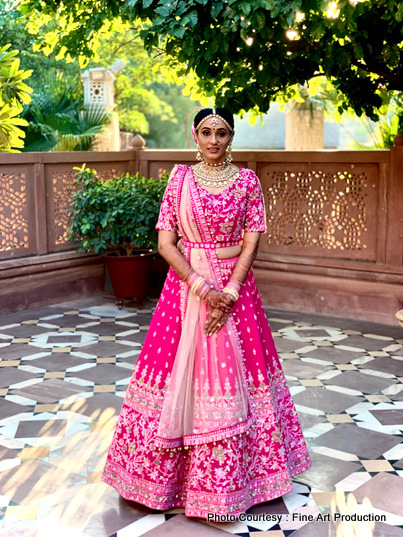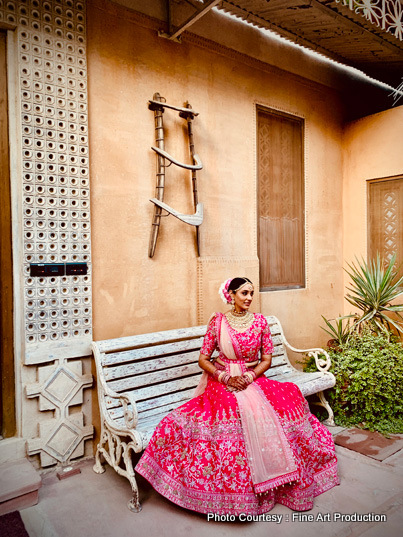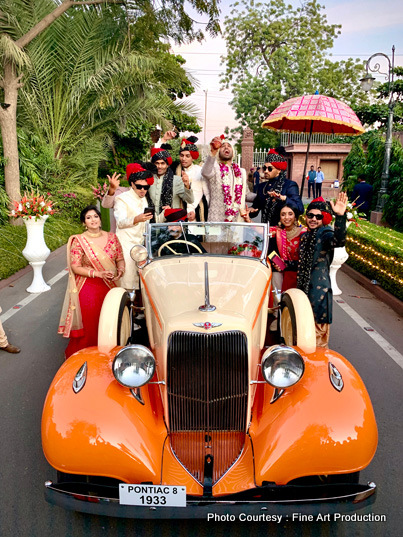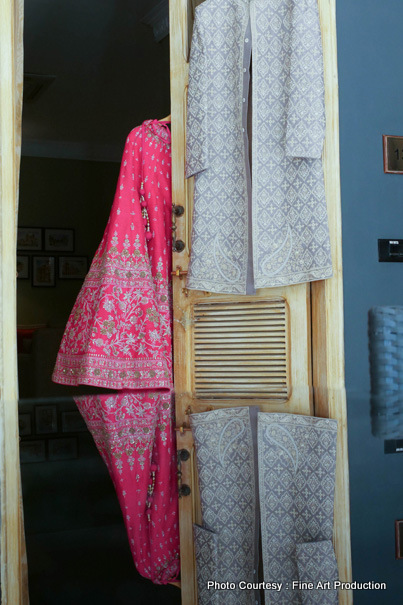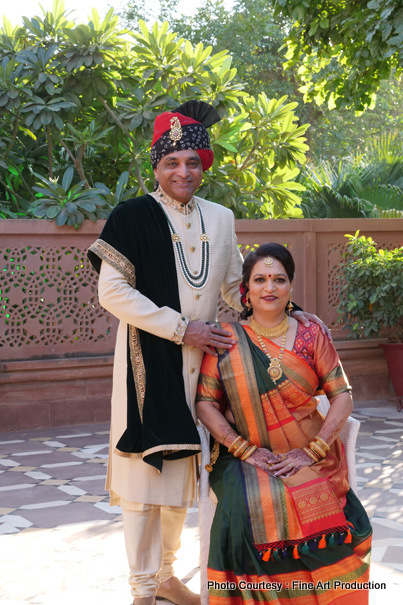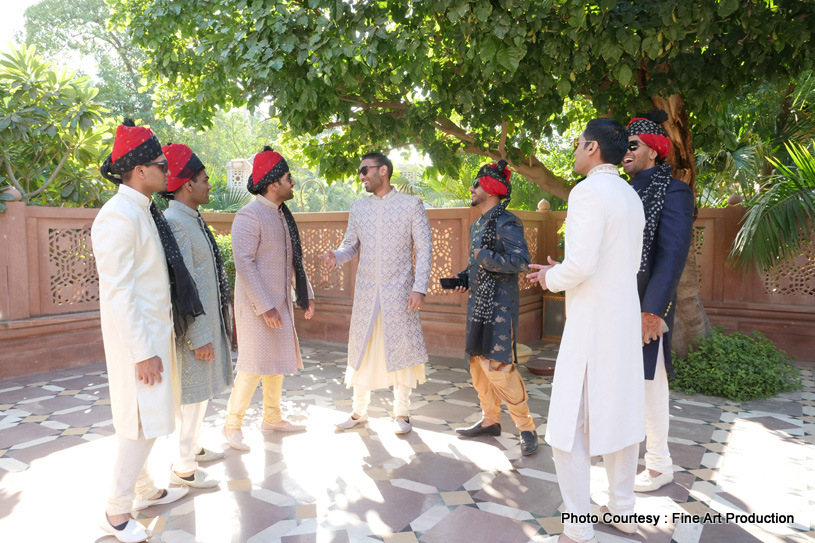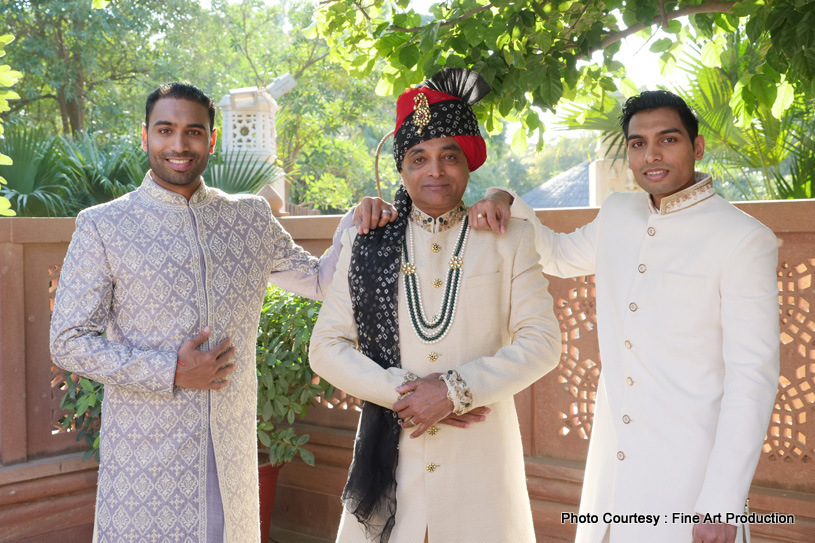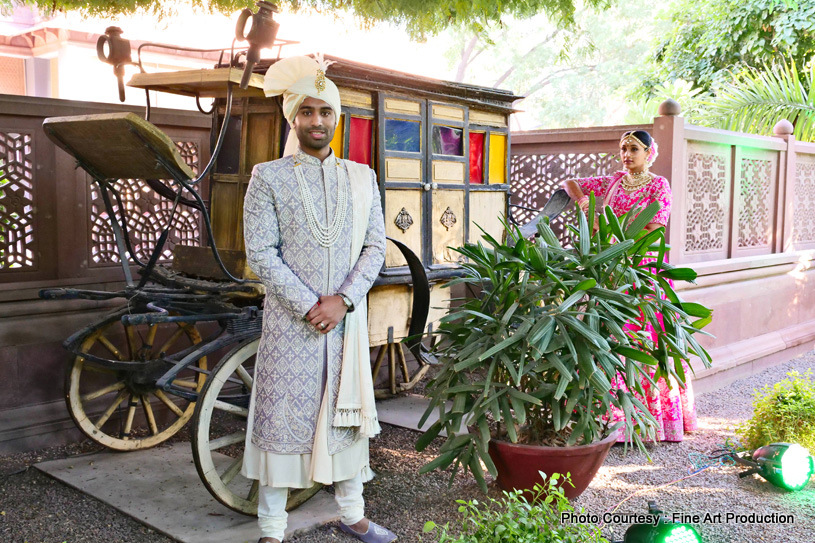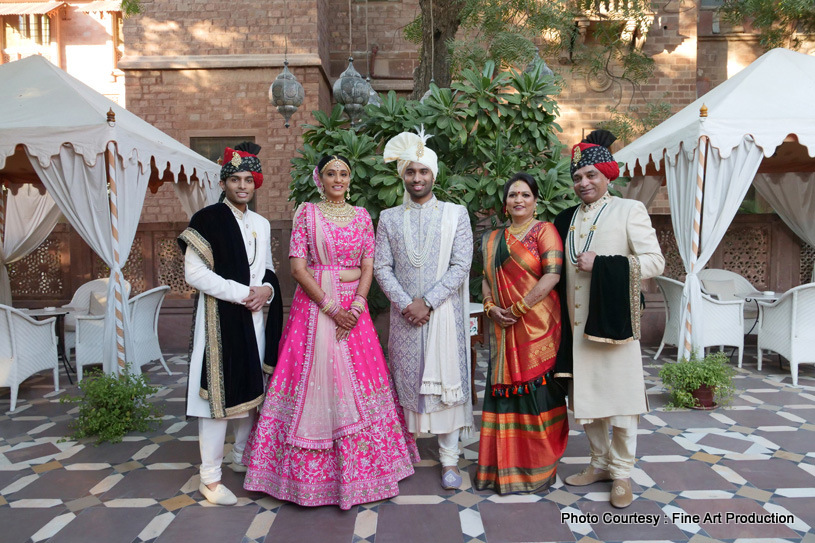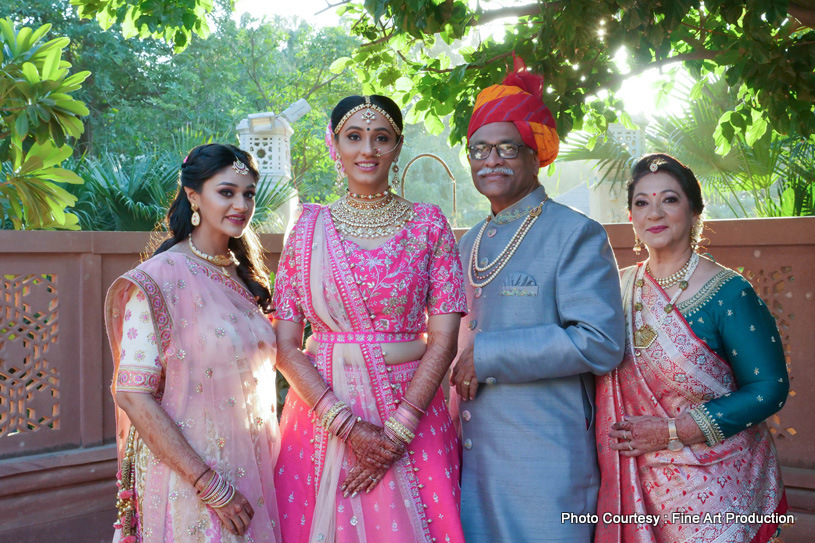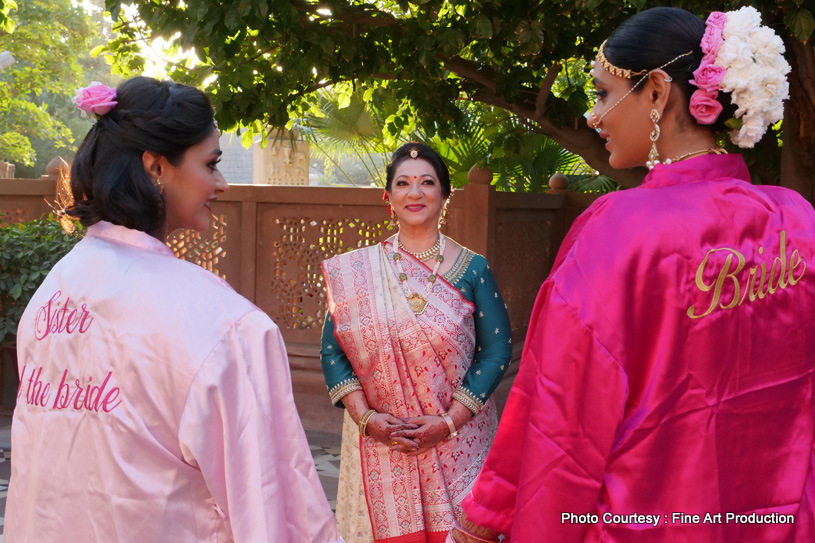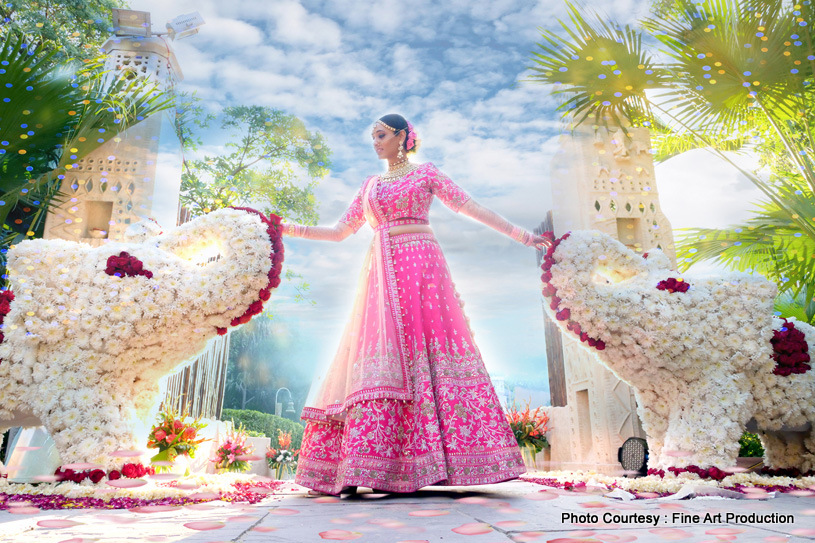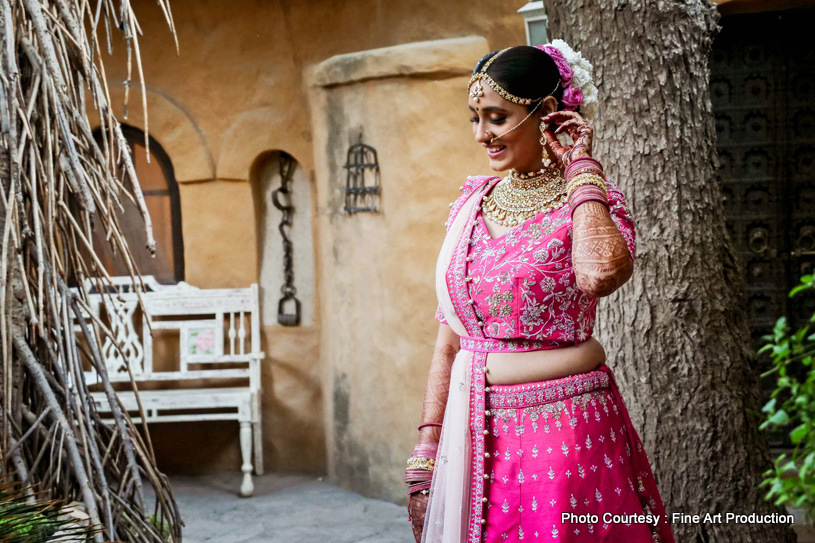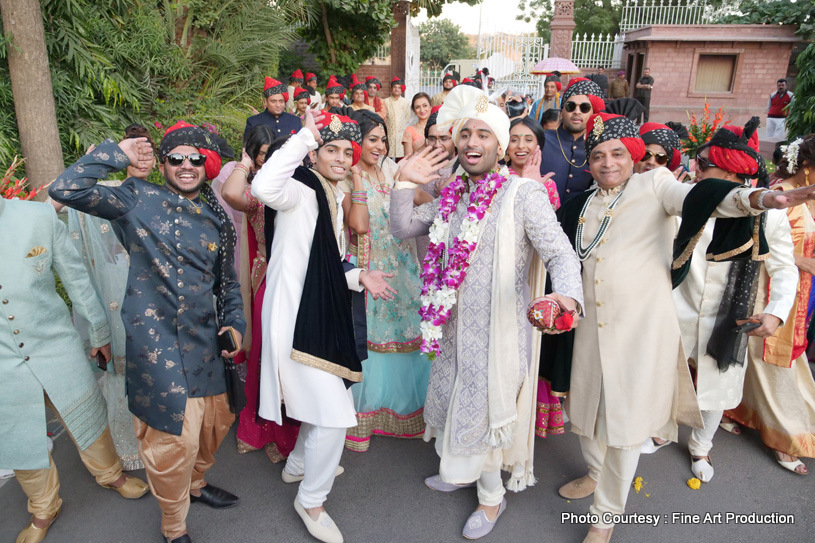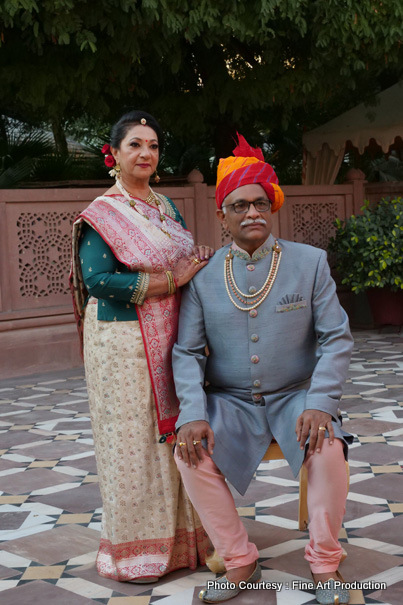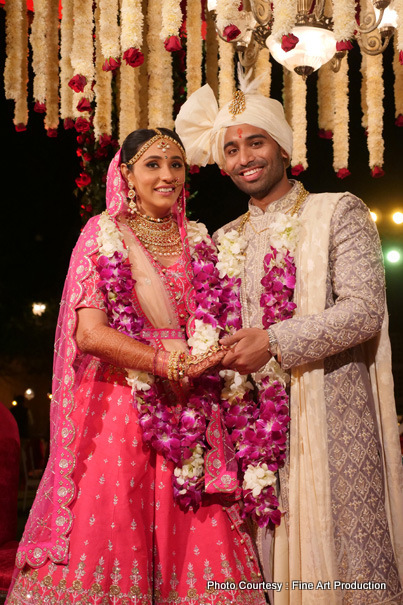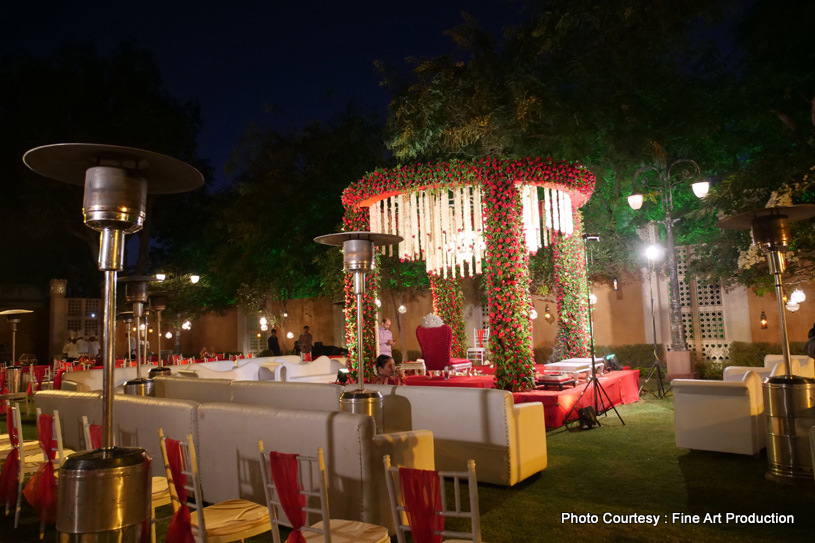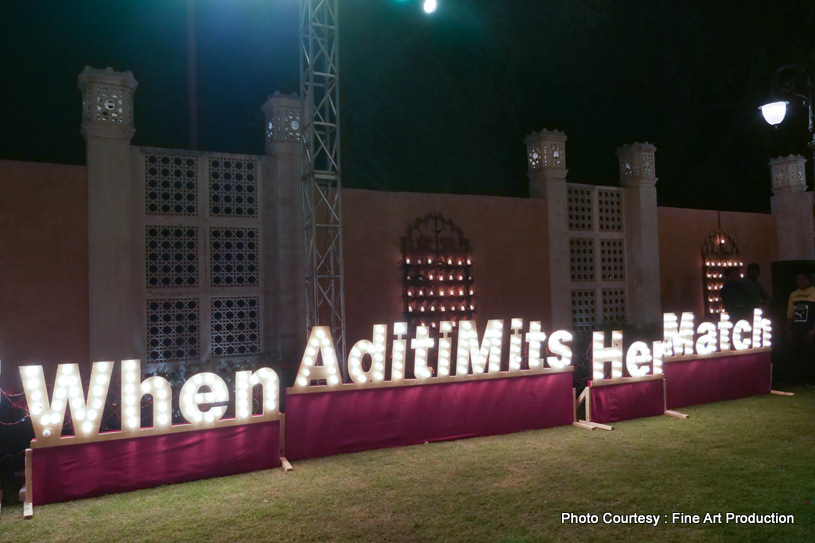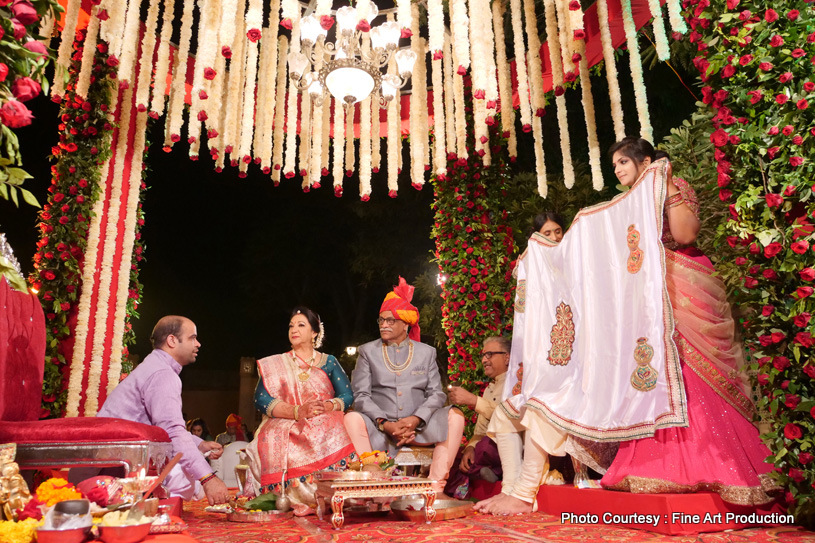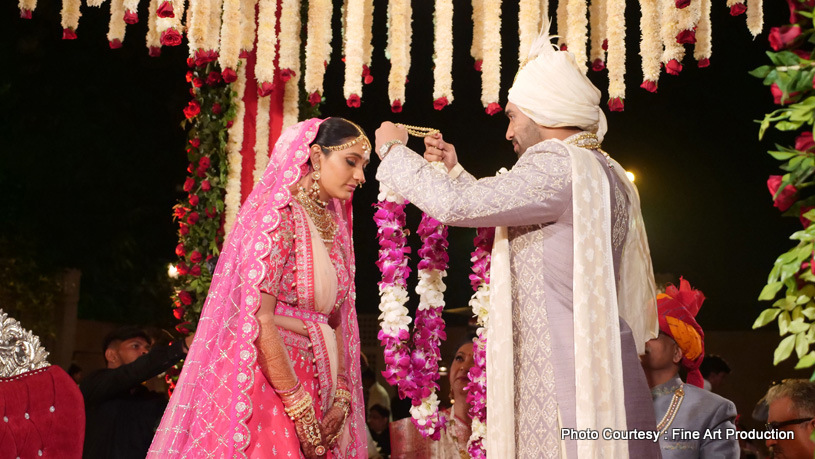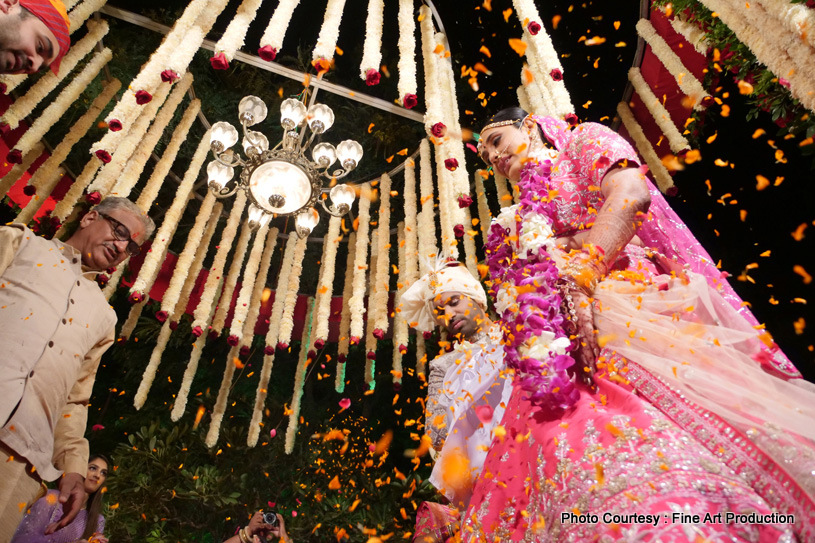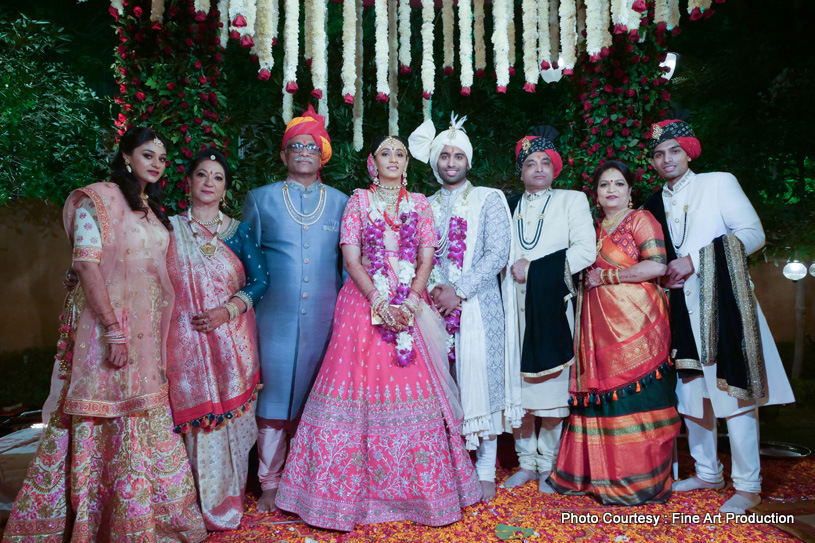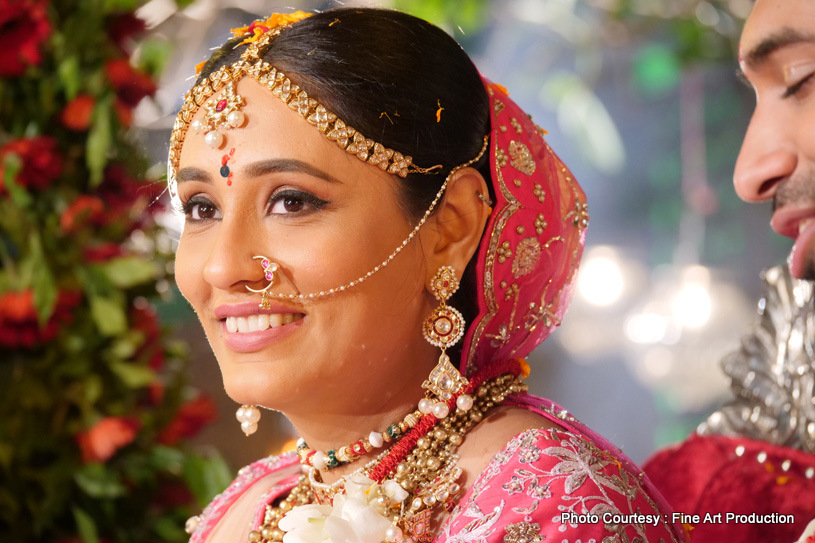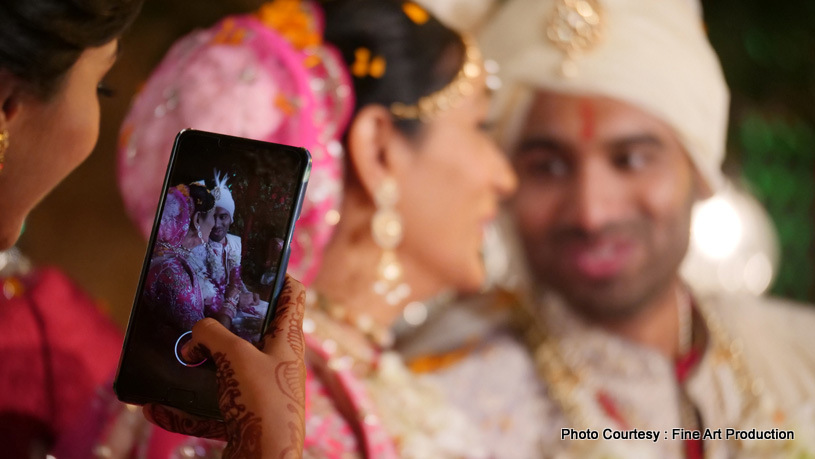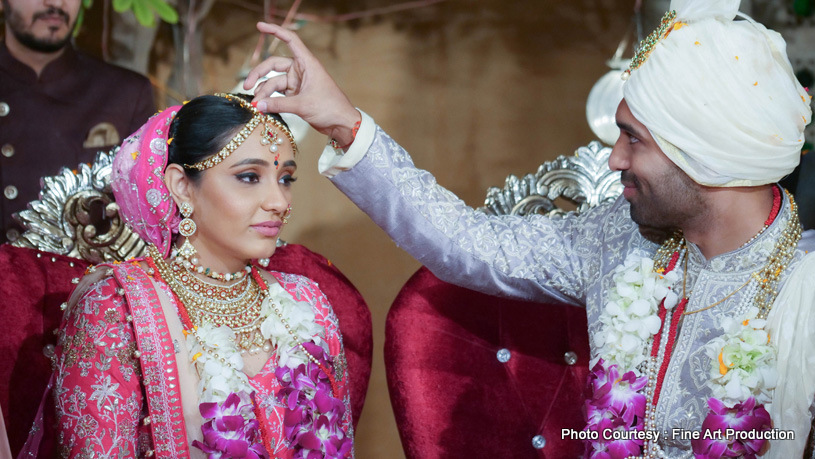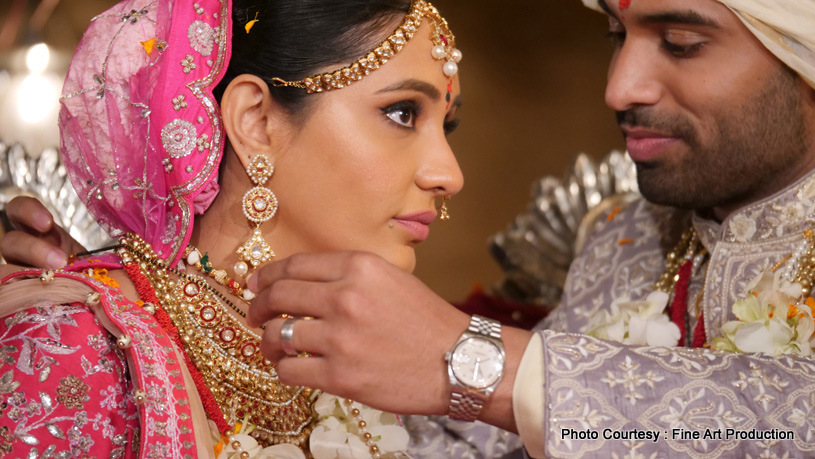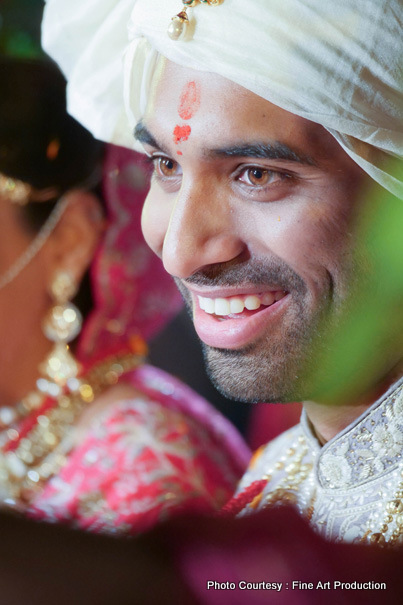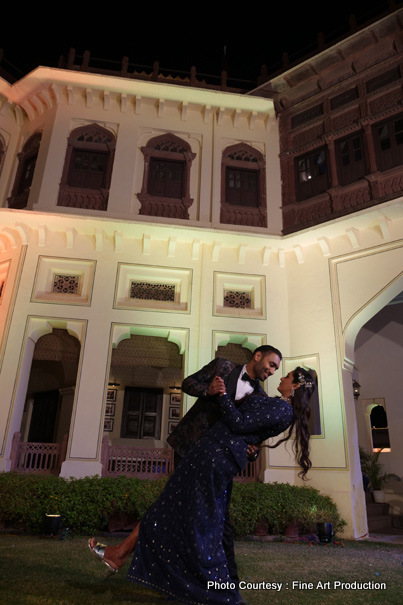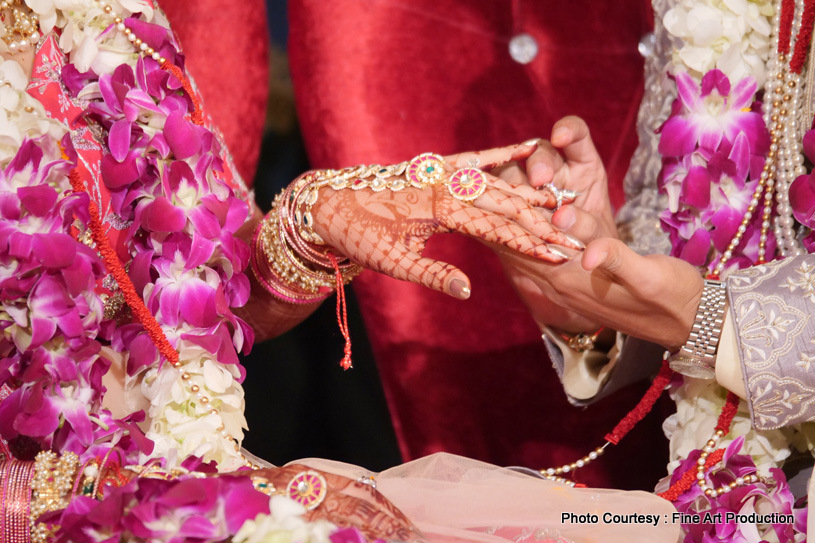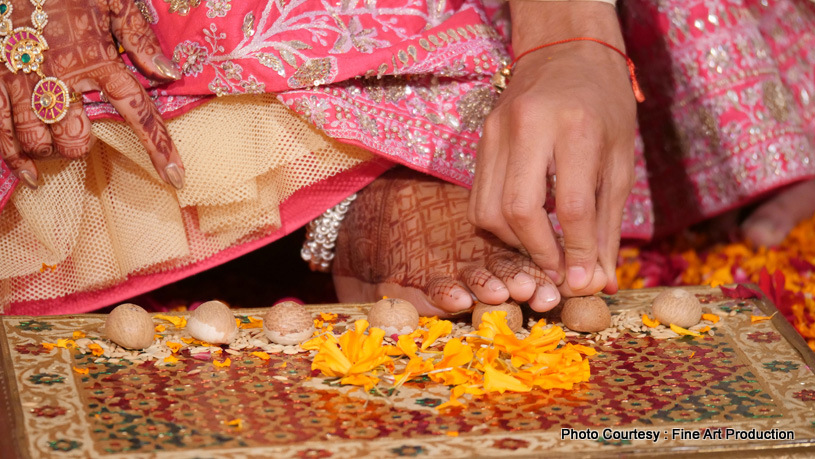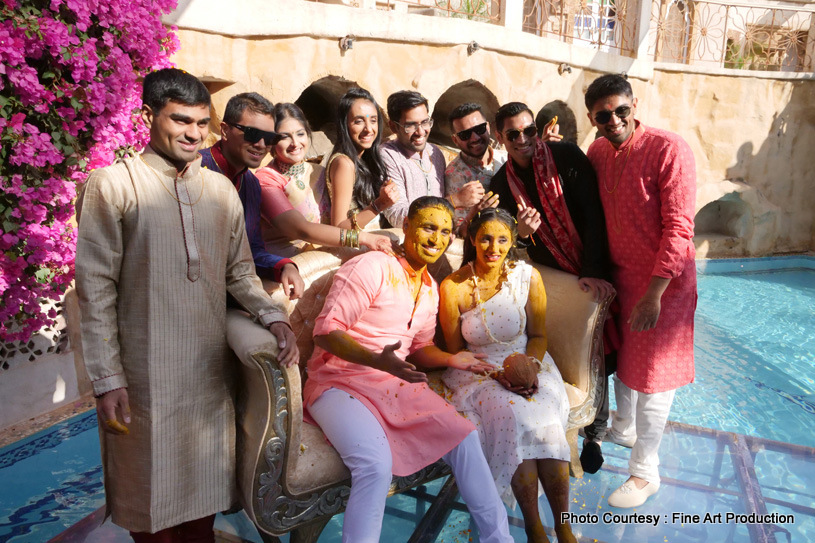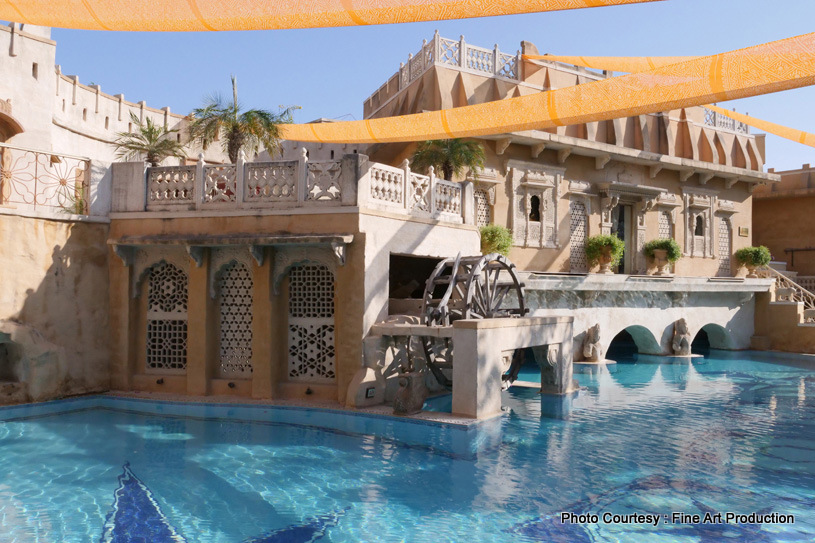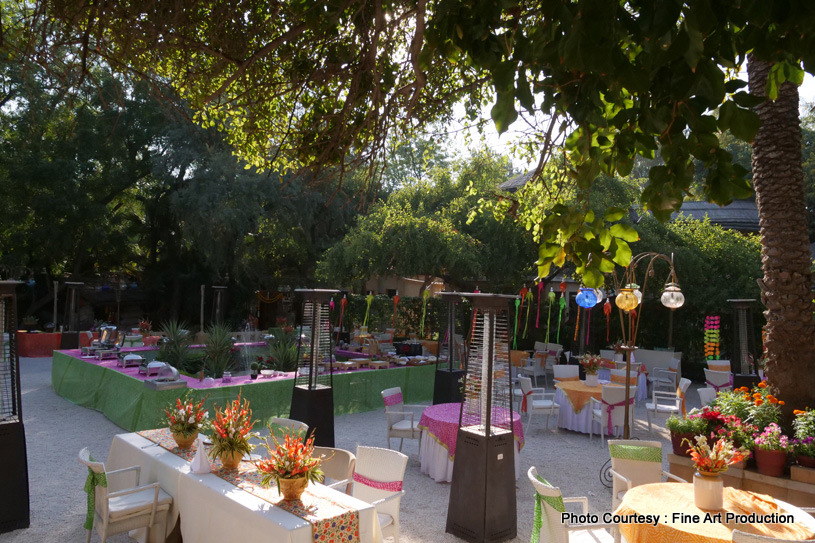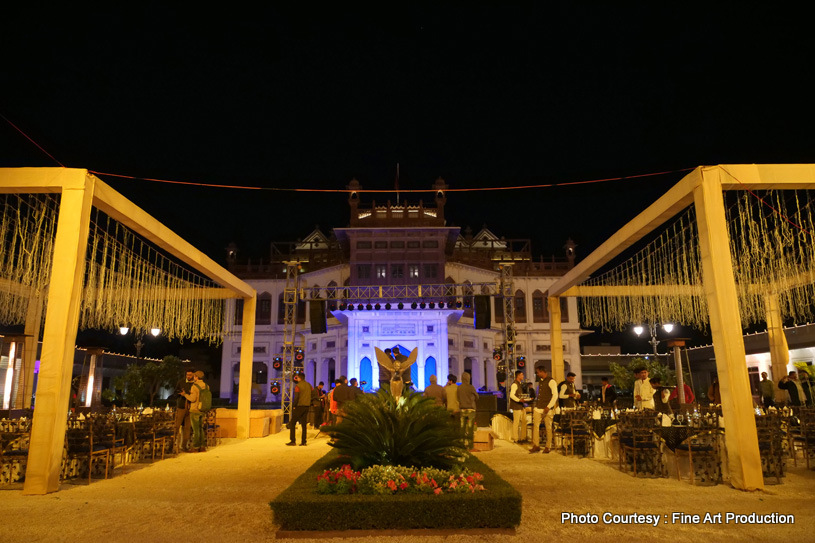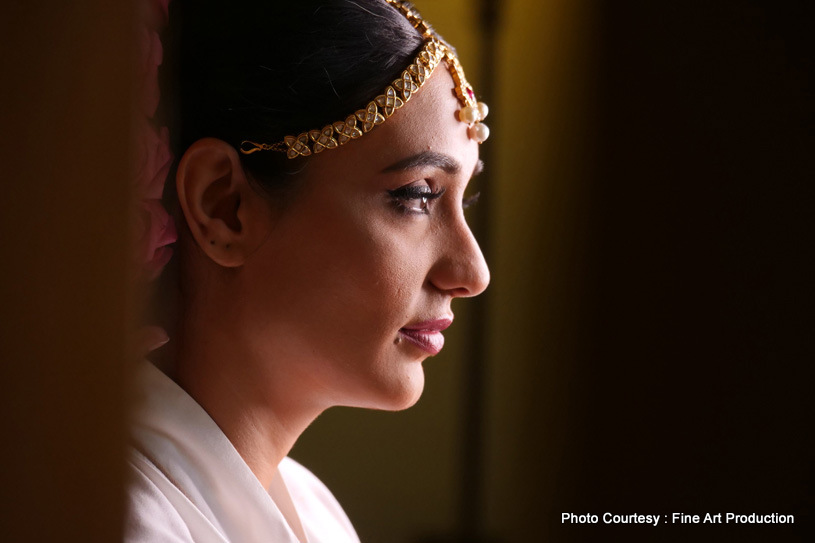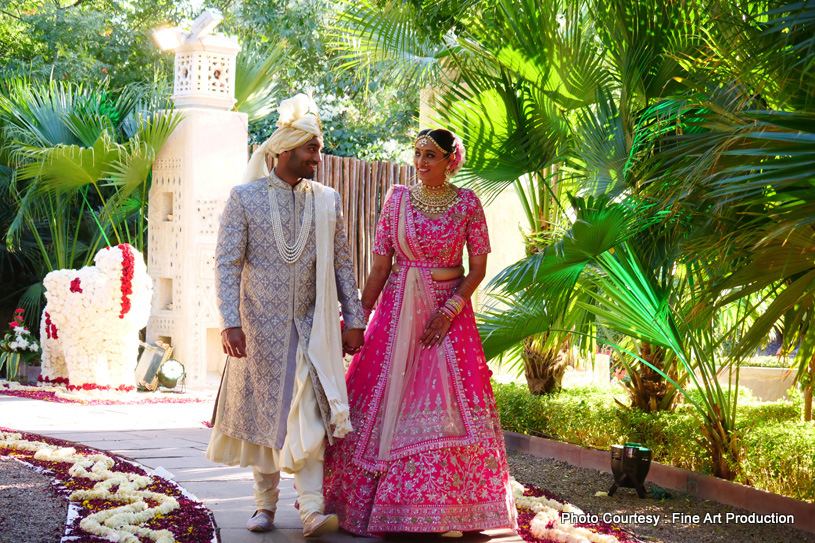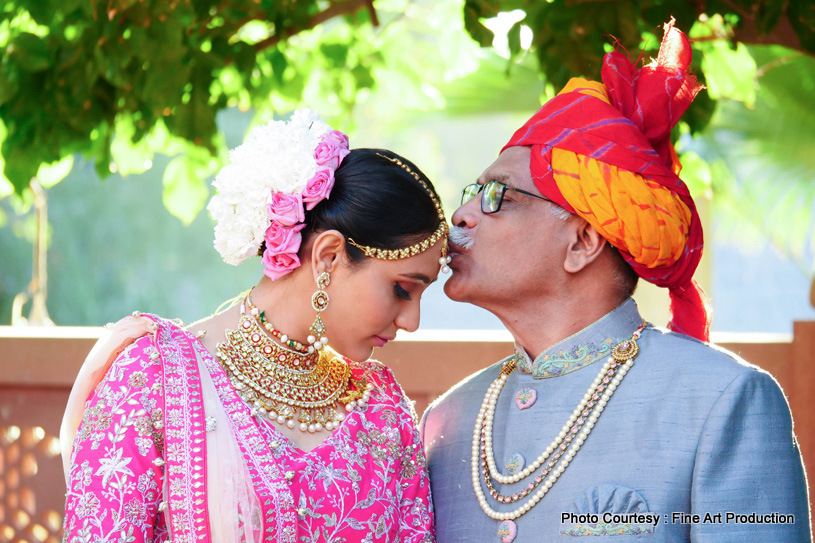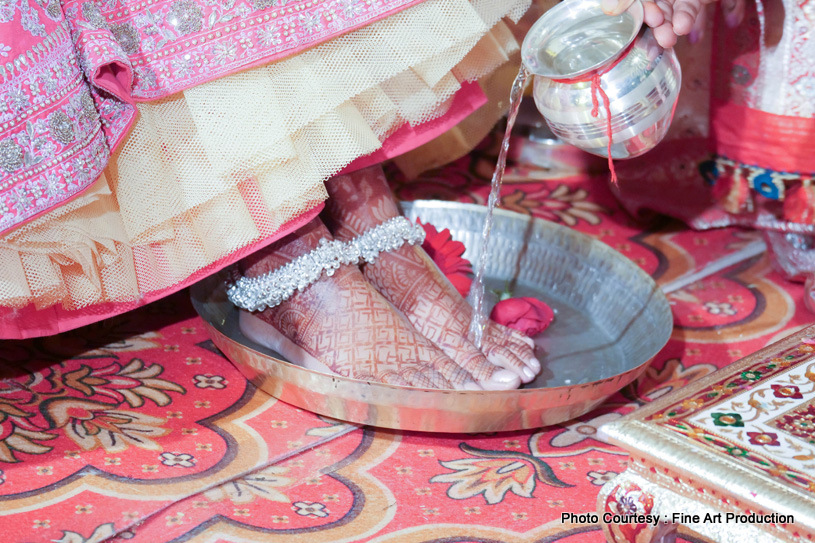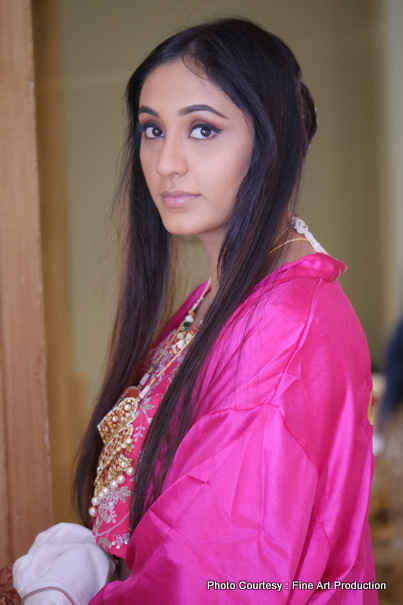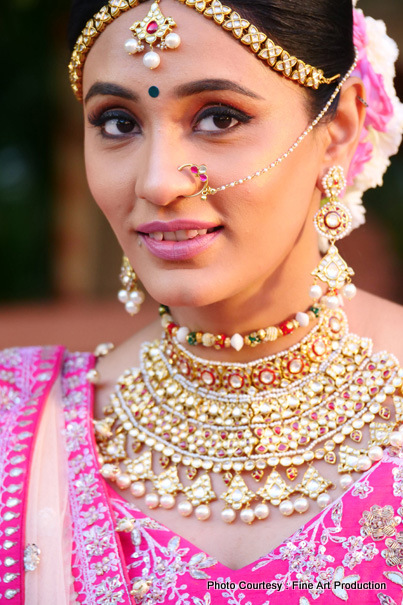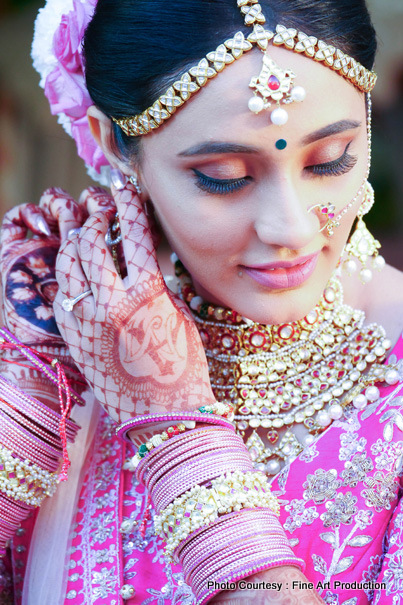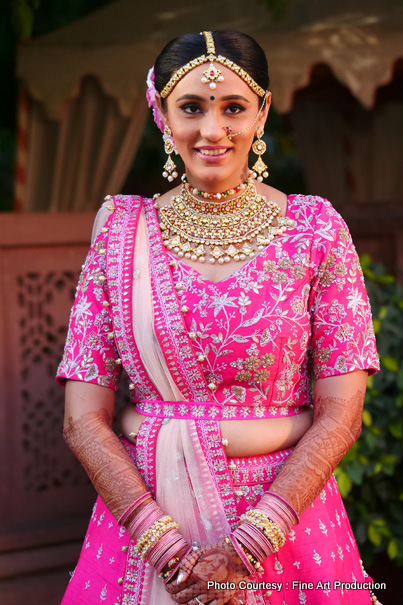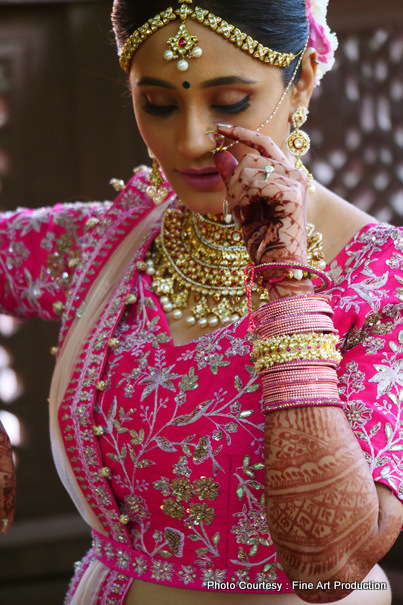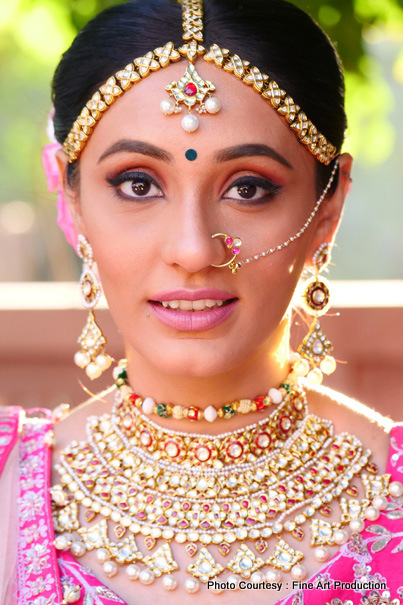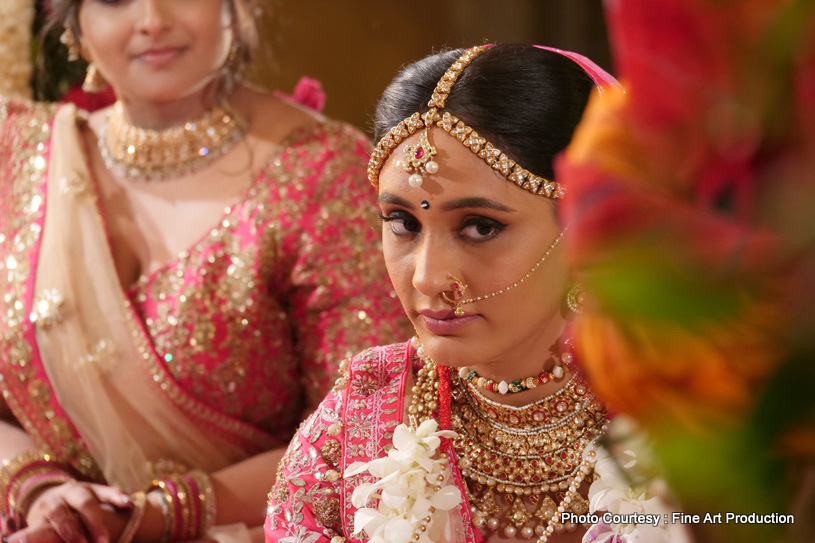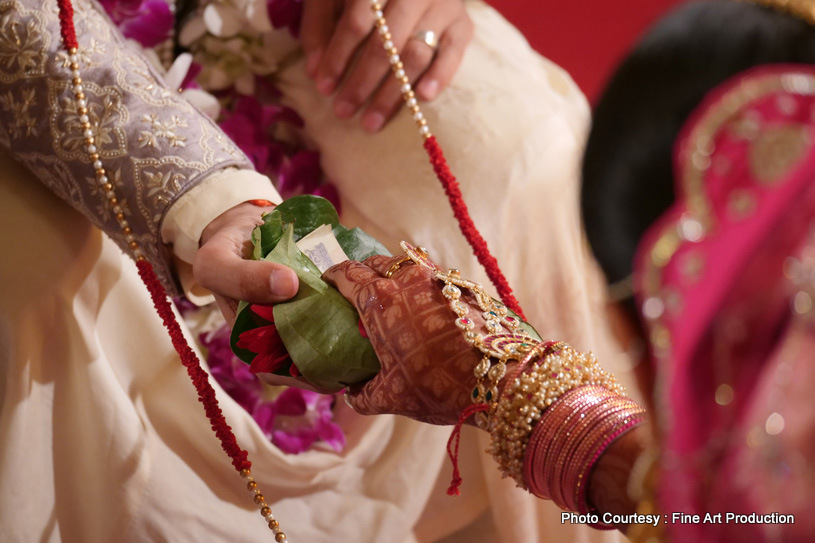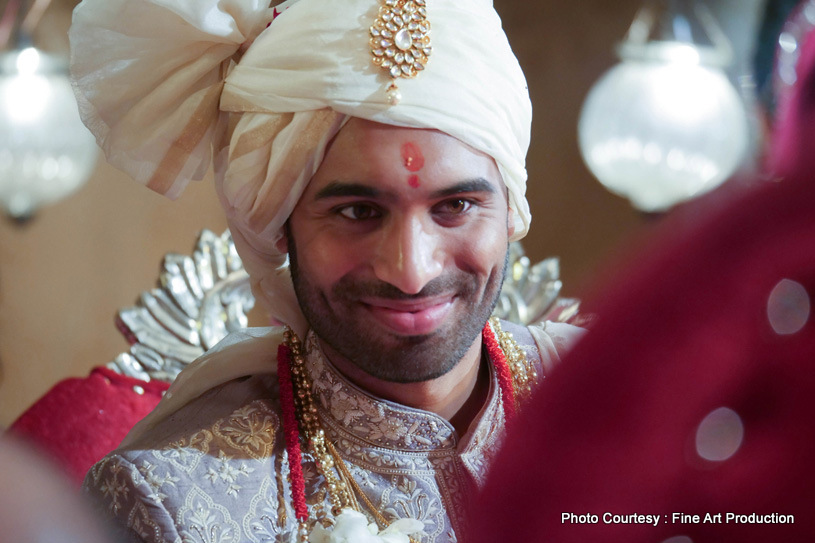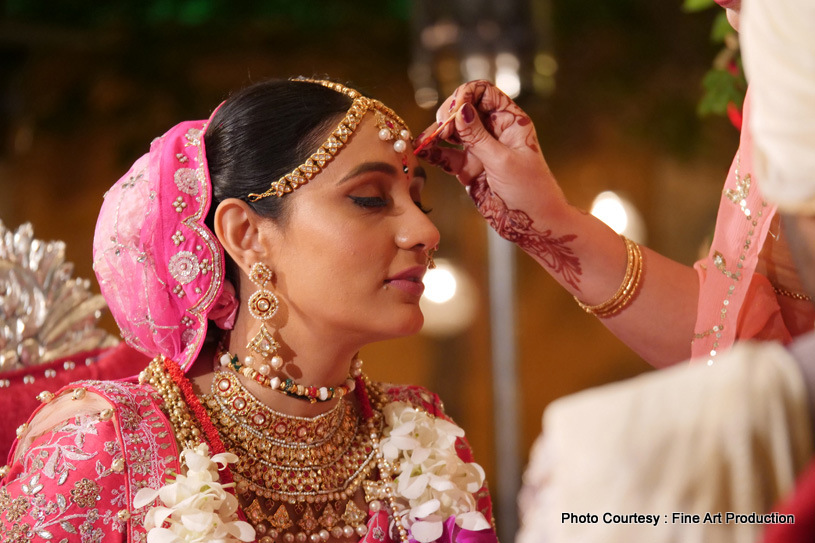 New Jersey
Vadodara
Gujarat
professional cricket
green card
settle permanently in India
bio-data
soulmates
wedding planner
event management skills
brilliant decor
ceremonial events
royal wedding
Ajit Bhawan Palace in Jodhpur
Rajasthan
Rose and Rajnichanda flowers
ring ceremony
culinary delights
Chickeen Masala
a Mumbai-based band
Mehndi ceremony
Rajasthani flair in decor
Gujarati Bandhani
theme decor
wedding ceremony
royal-themed mandap
red roses spiraling up the pillars
vintage car Pontiac
King's collection
Phoolon ki chadar
Suncity Resorts and Club
Bollywood to Hip Hop
Beautician
Safa Malim
Indian Wedding Cake
The Bakers Den
Indian Wedding Decorator
Eventika Entertainment
Indian Wedding Event Planner
Parita Amin at Baroda
Indian Wedding Invitations
Akanksha Negi Invitations
Band Baja
Chickeen Masala
Indian wedding Photographer
Indian Wedding Videographer
Fine Art Production