Ami weds Vikas Clicked by Fine Art Productions
One right swipe on the online dating app, Dil Mil, is what led Ami Shah straight to Vikas Shah. After some nonstop chats and a quick trip, the two knew this was definitely something special. And 15 months later, Vikas proposed to Ami.
On December 22, 2018, Ami and Vikas tied the knot at the breathtaking Grand Hyatt Tampa Bay Hotel. While they did hire an event planner to help them get in touch with vendors and ensure all the pieces fell smoothly into place all the way through the wedding day, Vikas and Ami took care of planning smaller details themselves.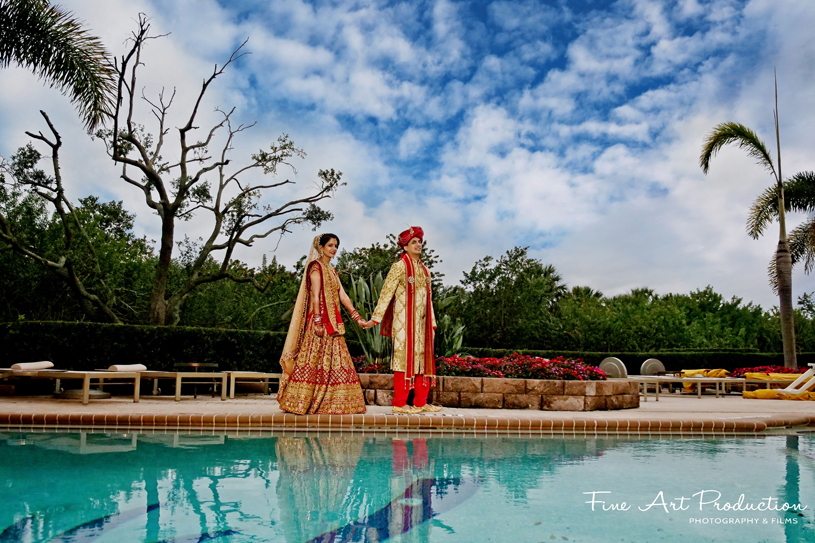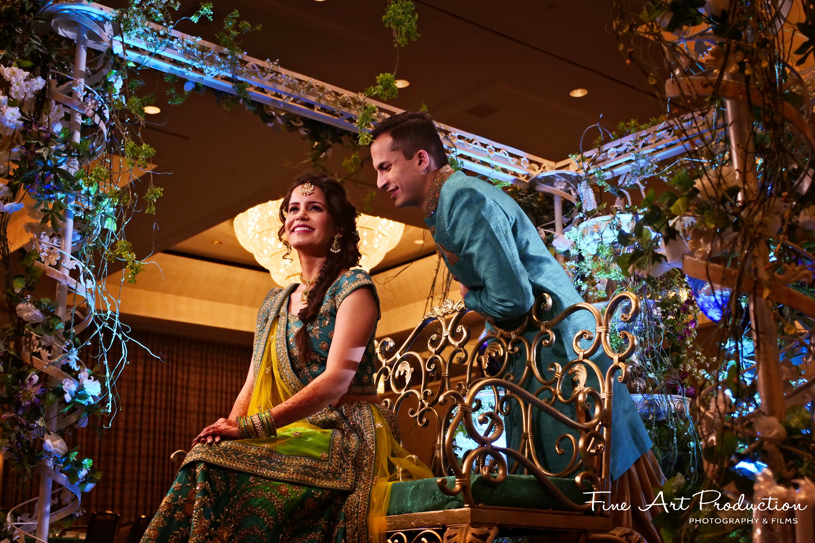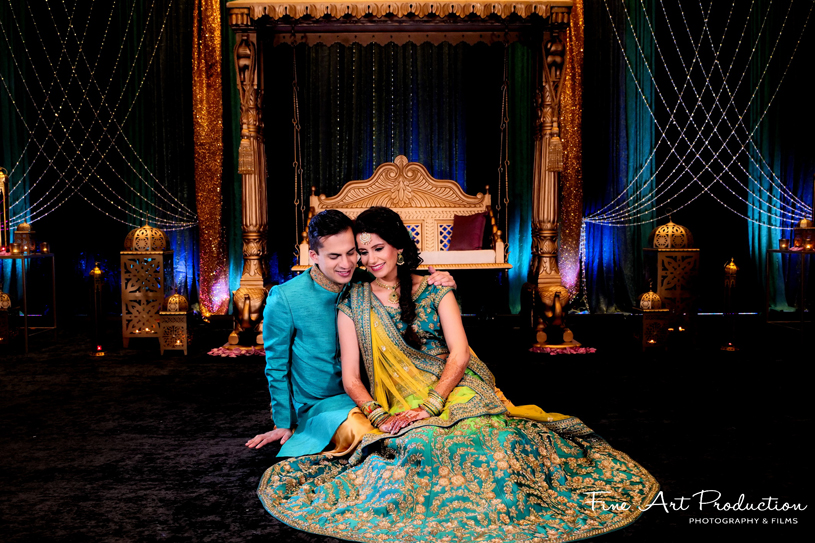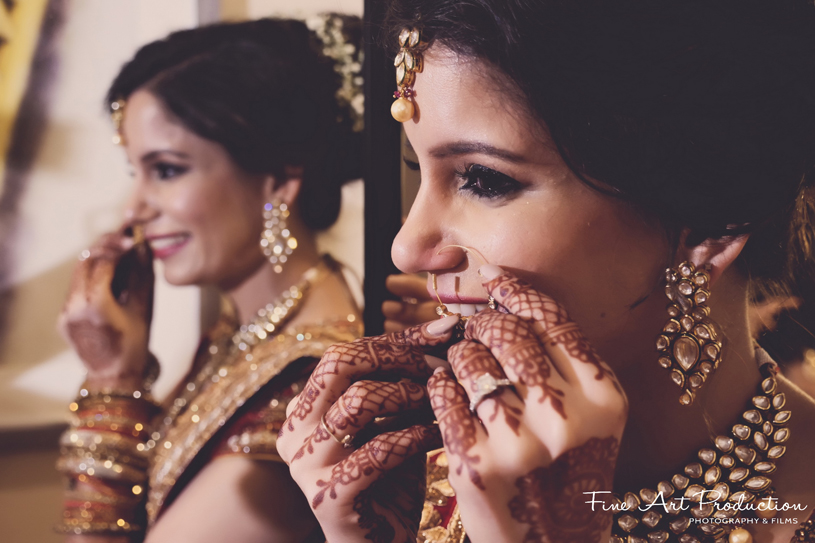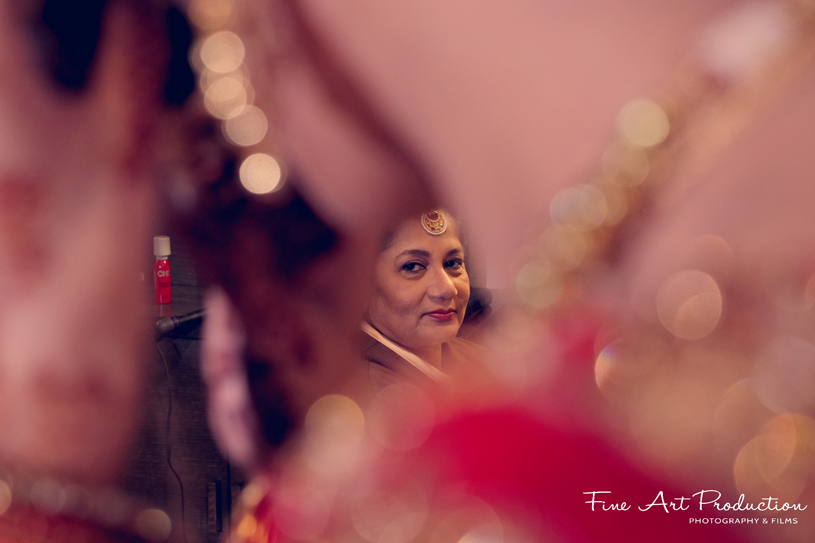 ---
BANQUET HALLS Grand Hyatt Tampa Bay 813-207-6635 | BEAUTICIANS / COSMETICIAN Jigna Patel's Asian Bridal Service 813-493-0625 | CAKE Bakery Boutique 813-368-9735 | CATERING Cafe Bombay 404-320-0229 | Ritti Couture Weddings & Events 813-728-6274 | DISC JOCKEY Infinite Soundz Entertainment 862-686-8283 | EVENT PLANNER Two Ladies and Events 727-772-3491 | FLORIST Shriji Creations 941-962-3453 | HORSE CARRIAGE Wind Chase Farm 772-285-3480 | INVITATIONS Inspire Animations and Infoway 982-501-2325 | MEHNDI Alpa Mandaliya 813-298-9139 | PHOTOGRAPHER / VIDEOGRAPHY Fine Art Productions 407-979-4749 | Rajan Bhat 813-900-0190 |
---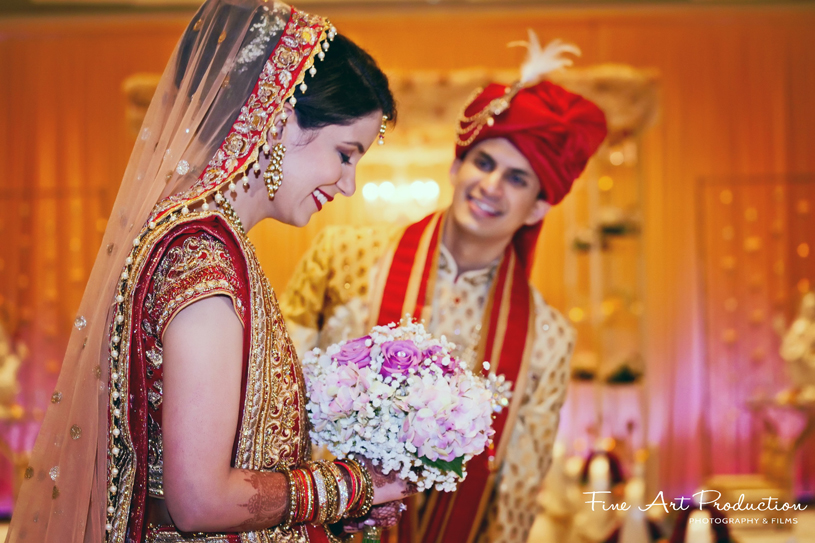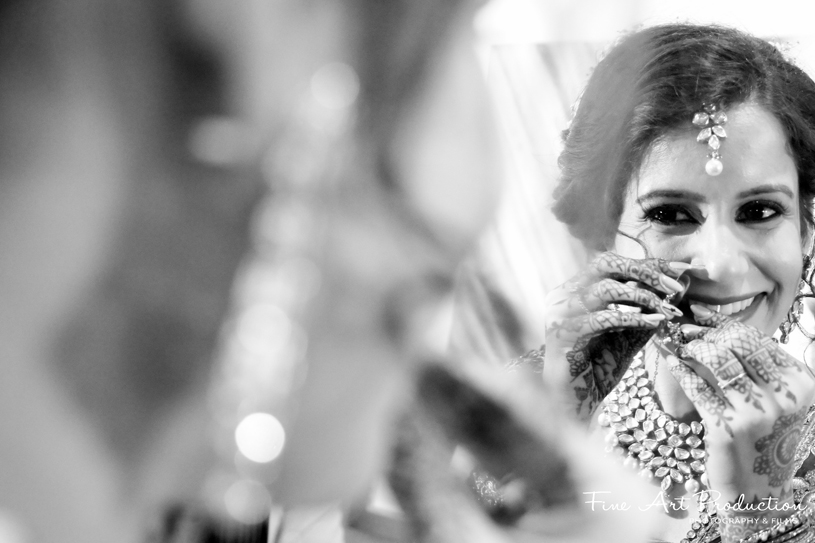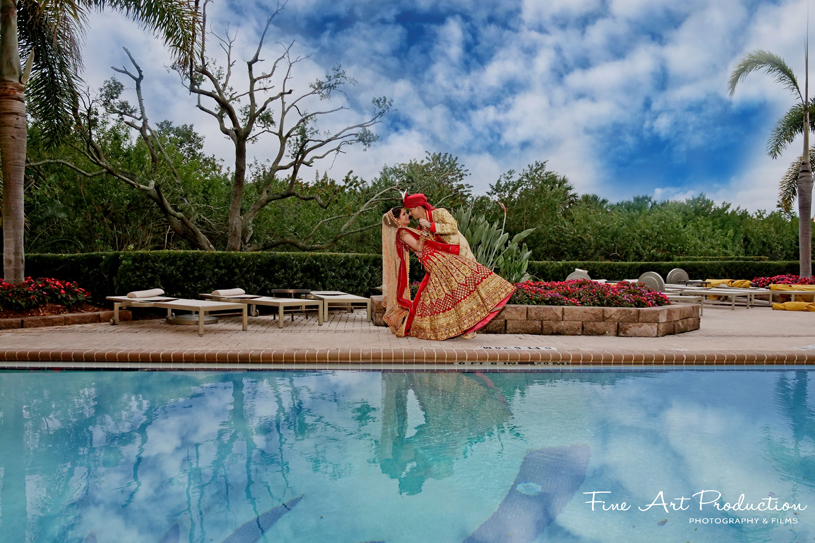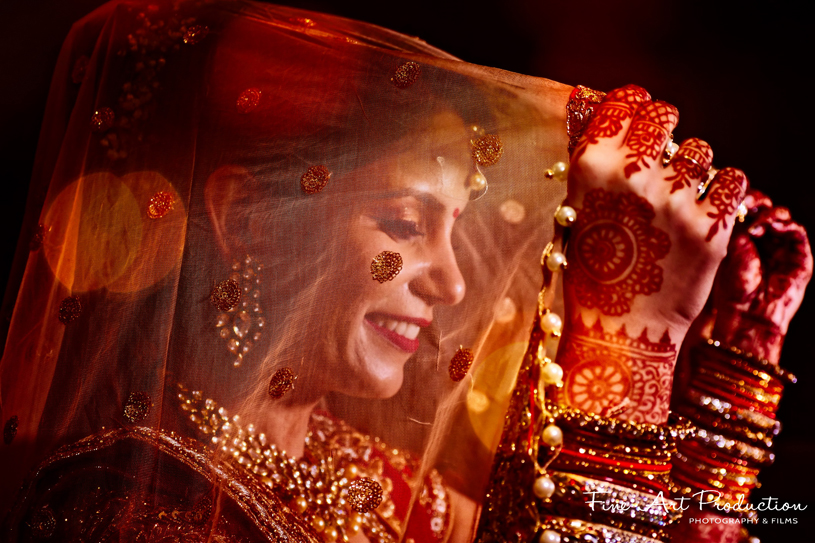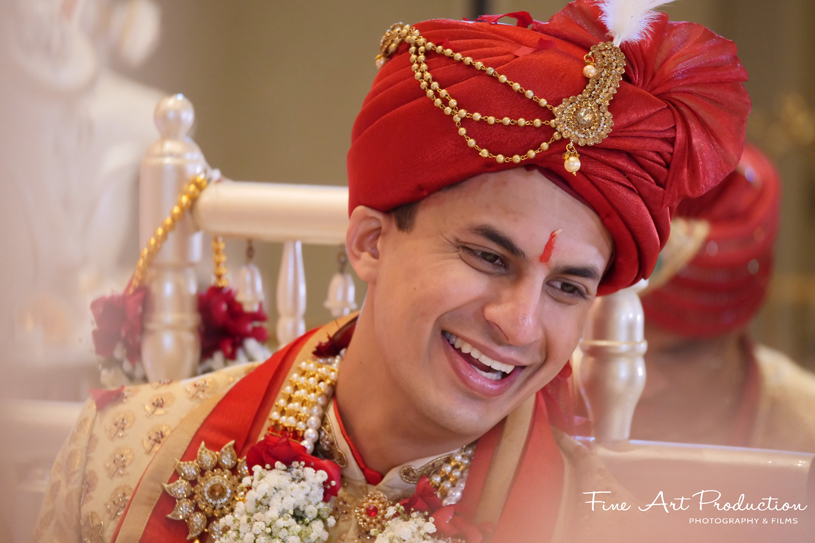 The couple chose to have a traditional wedding filled with the usual ceremonies. Their wedding celebrations began with separately held mehndi ceremonies. While Vikas' mehendi night was held at the Grand Hyatt, Ami's mehndi and maameru function was organized at her parent's home in Tampa Bay. All the decorations at Ami's mehndi night were handmade by her family.
The next morning, Ami and Vikas held their individual Manglik Prasango ceremonies at the hotel, followed by garba and raas in the evening. For the colorful cultural night that was filled with dancing and singing, the couple chose a peacock garden theme.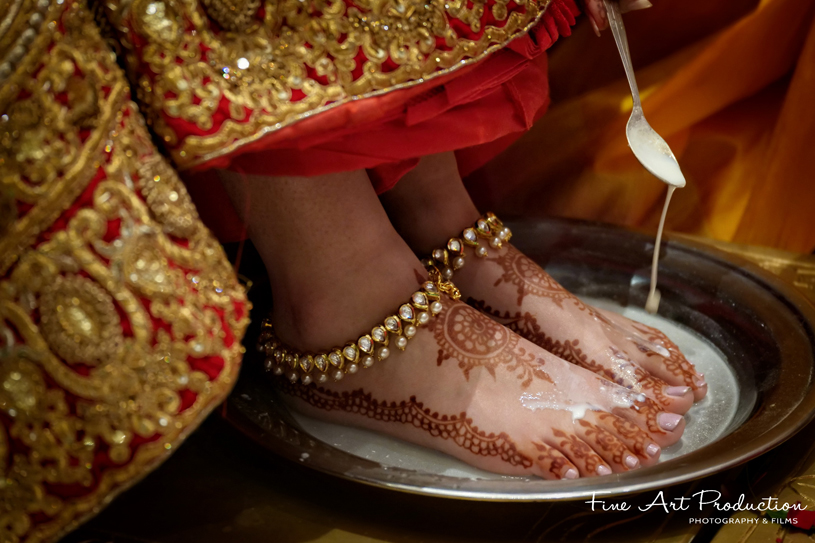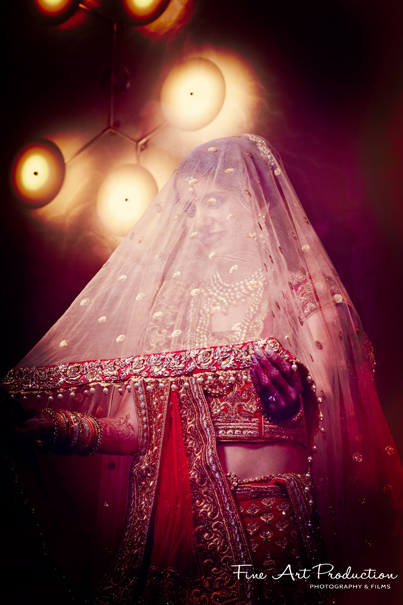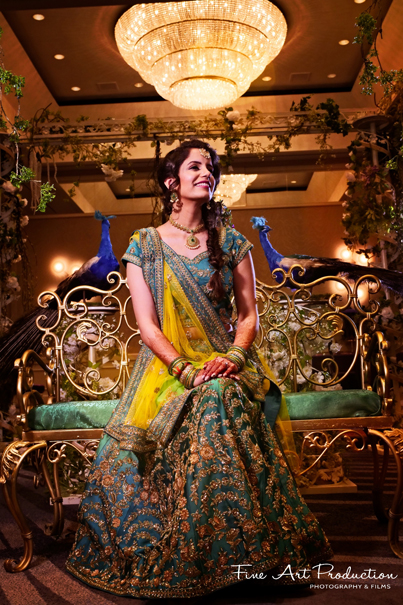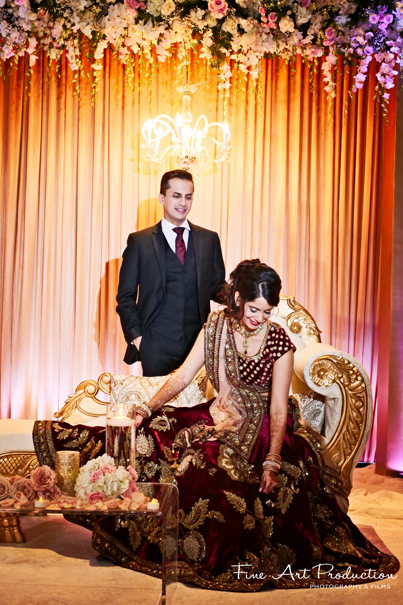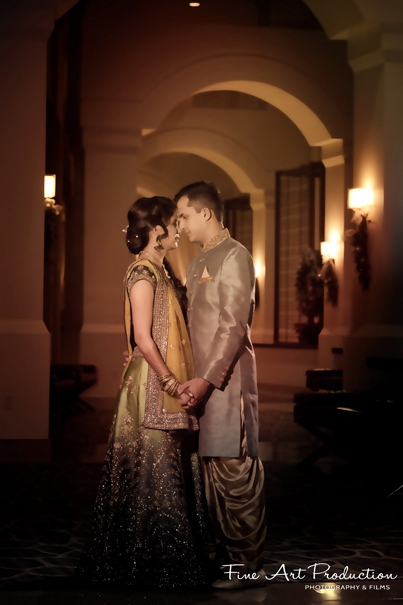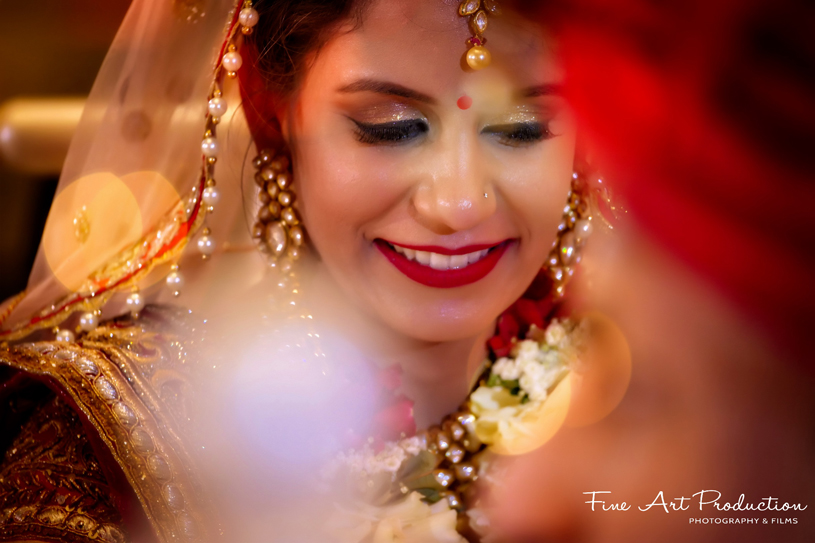 The wedding ceremony was decorated in simple yet elegant décor of rich ivory, peach and rose gold colors. The entrance of the venue was adorned with two large white and gold elephants to welcome guests. The aisle to the mandap was lined with rose petals, candles and miniature ivory, and gold elephants.
Both Ami and Vikas' entry to their wedding venue was quite regal and royal. Vikas made his way on a horse carriage along with his baraat. Ami entered the venue in a doli carried by her maternal uncles and cousins, with her brother dancing to the song "Meri Pyari Behaniya Banegi Dulhaniya."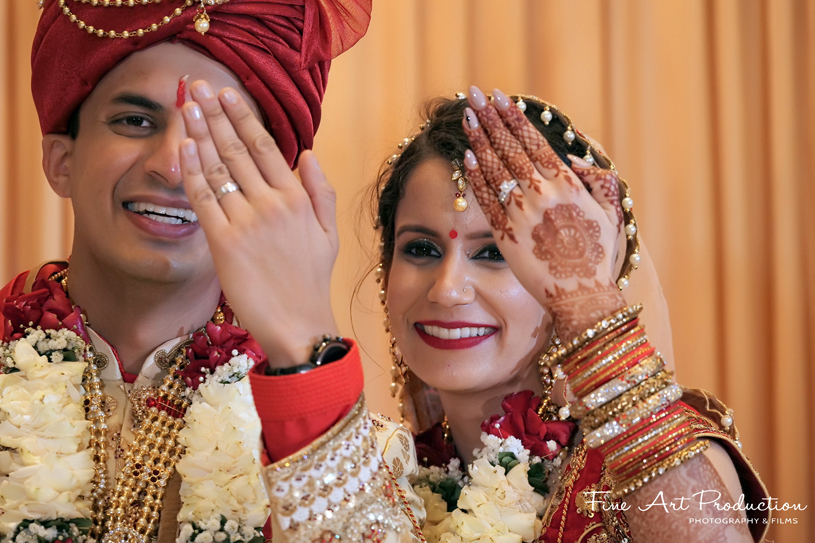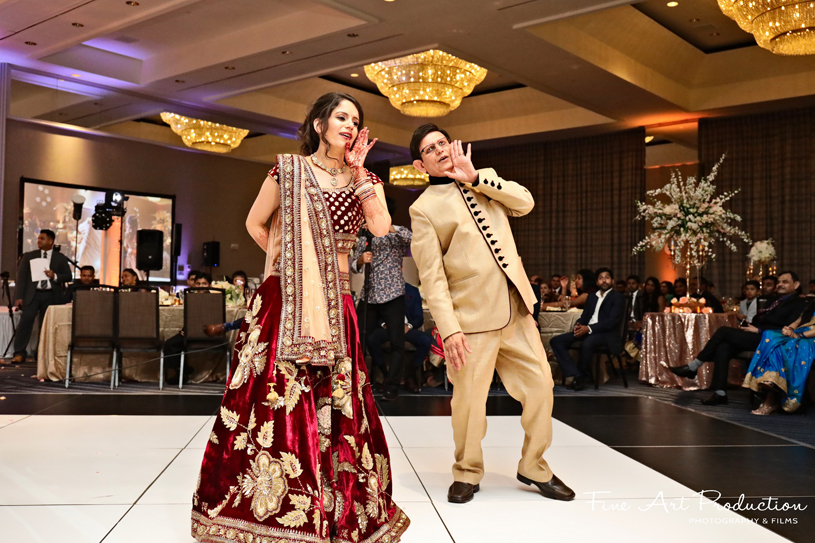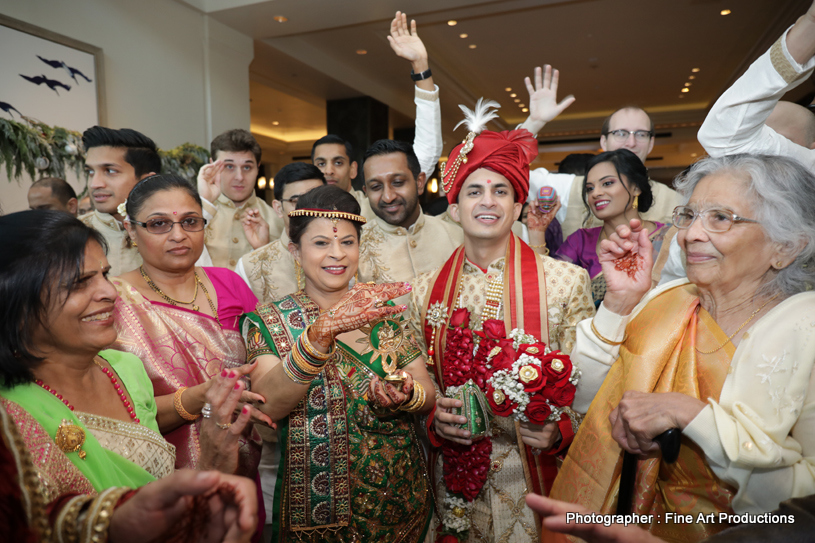 The reception followed a similar color them to the wedding. The hall was decorated with vases filled with flowers and candles, and tables were donned with shimmery rose gold tablecloths. They went with soft, dim lighting to end their wedding celebrations with a romantic ambiance.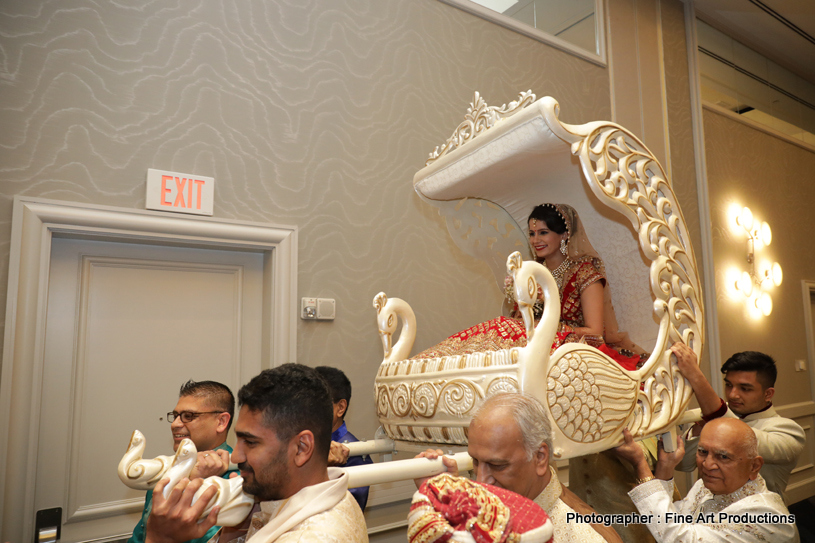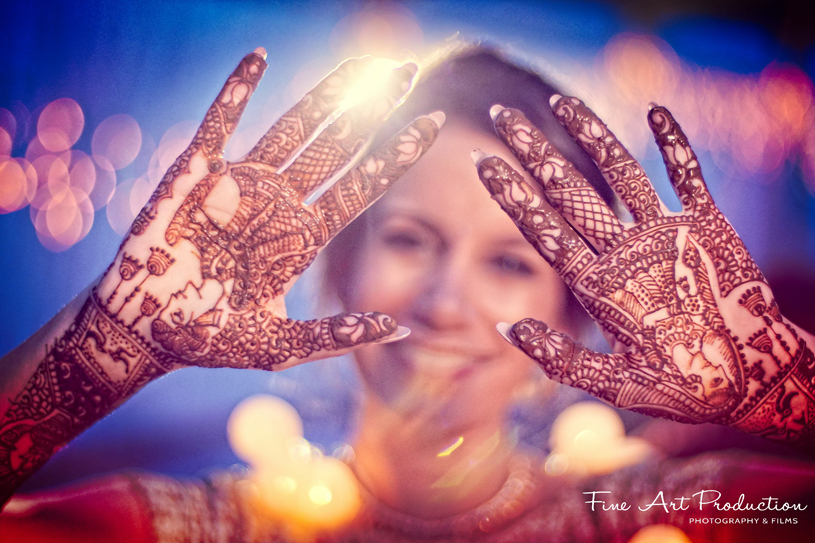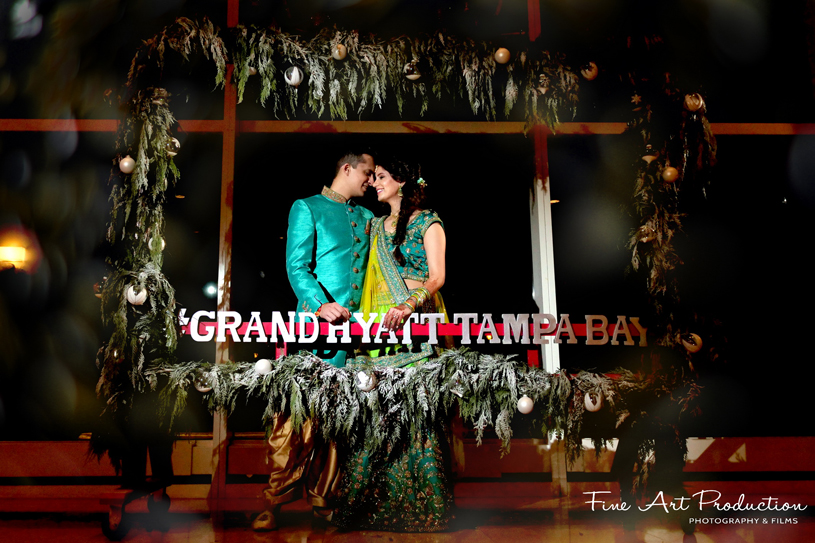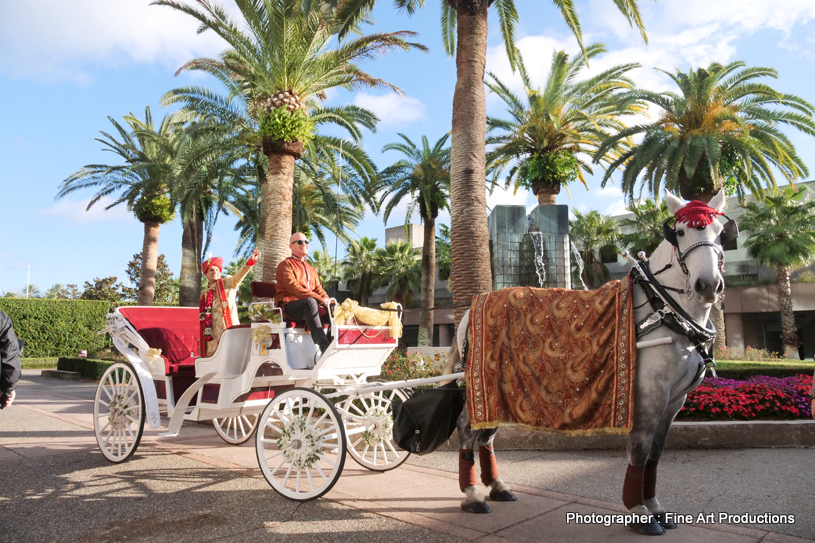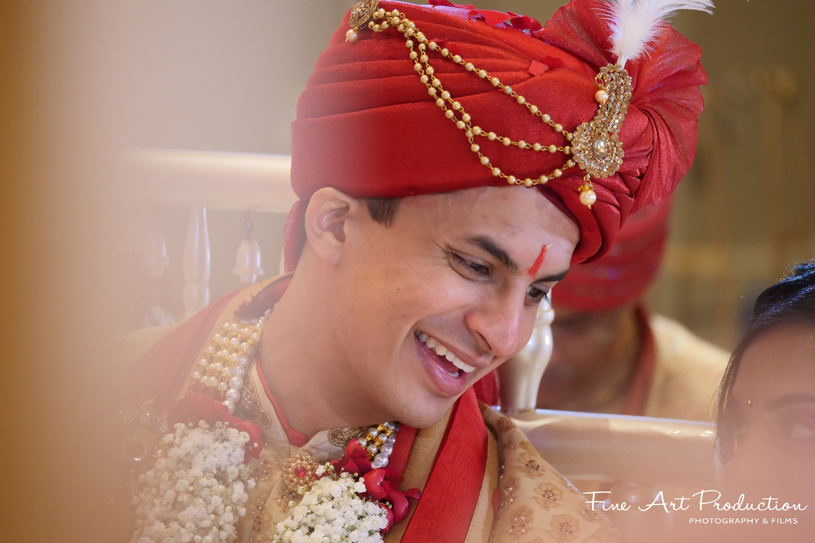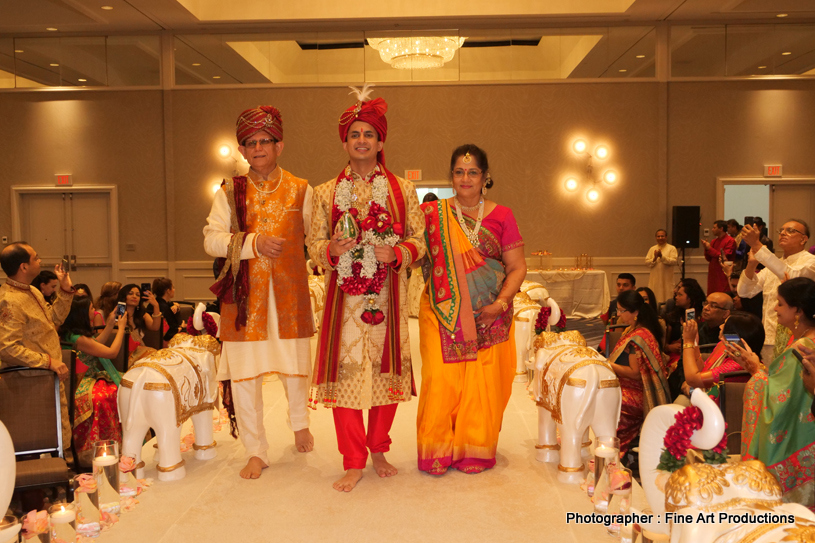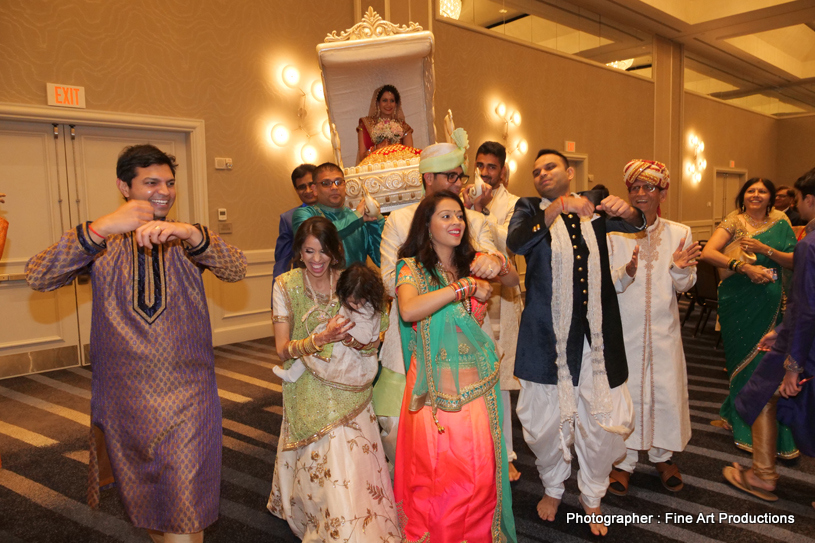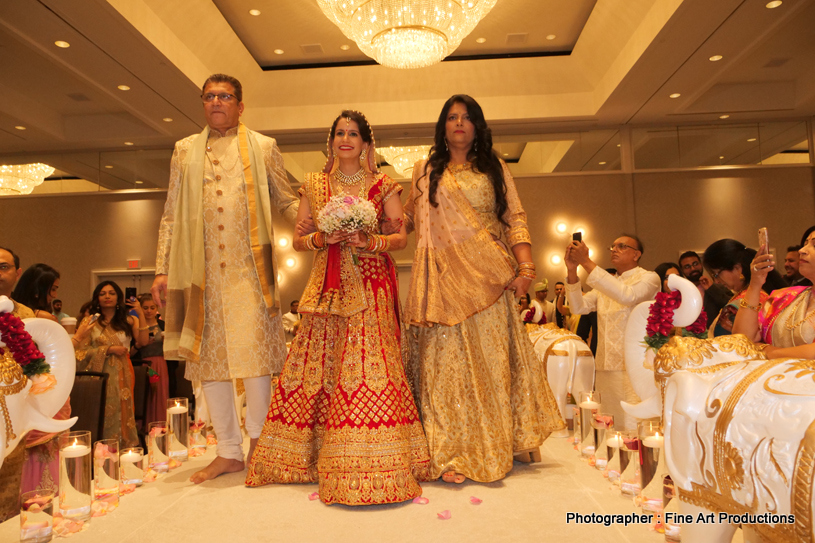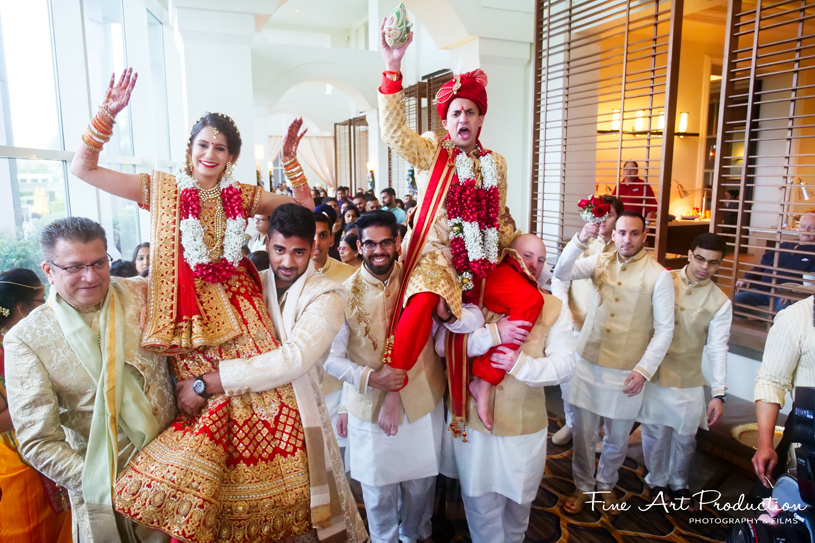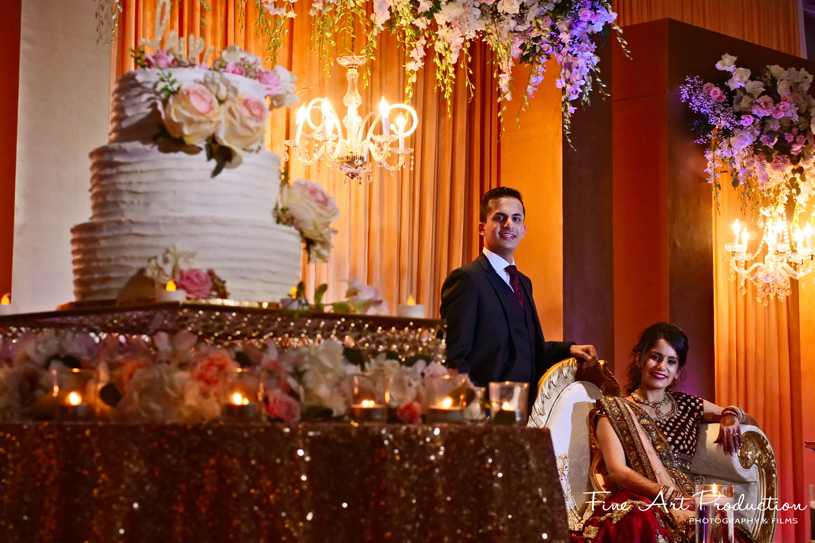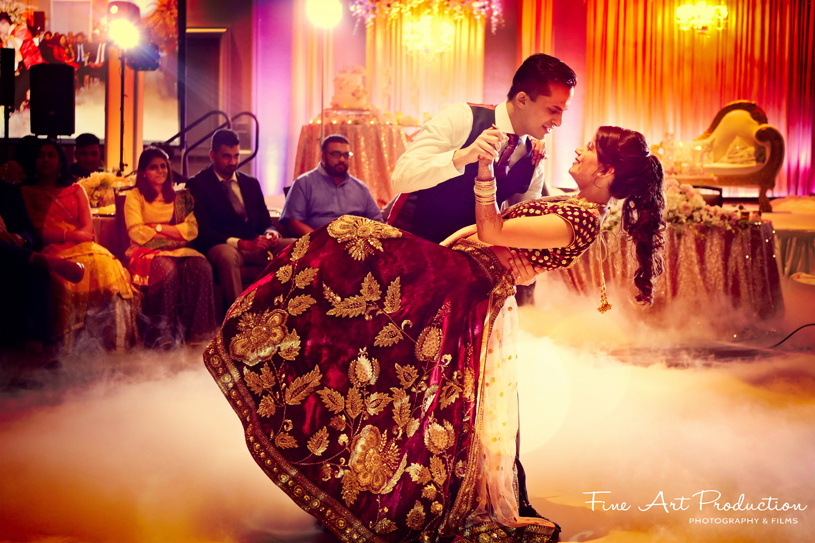 Posted on: 02-25-2019 by: Deshvidesh
Grand Hyatt Tampa Bay
Jigna Patel's Asian Bridal Service
Cafe Bombay
Ritti Couture Weddings & Events
Infinite Soundz Entertainment
Two Ladies and Events
Wind Chase Farm
Fine Art Productions
Indian Wedding Banquet Halls in Florida
Indian Wedding Photographers in Florida
Indian Wedding Cosmeticians In Orlando FLorida
Indian Wedding Event Planner In orlando Florida
Indian Wedding Priest in FLorida
Indian Wedding Pandit in Orlando Florida
Heena artists in Orlando FLorida
Mehndi Artist in Orlando
Mehndi Arts
Bridal Mehndi in Orlando Florida