Anu weds Darshan Indian wedding at Gujarat Cultural Association Photographed Zamana Lifestyles Photography & Videography
Is love at first sight possible? Two strangers meet each other at a party and there's an instant attraction, an electric spark, and suddenly they've found their match and never look back. Believe it or not, this is exactly what happened to Anu and Darshan. The two met eight years ago at a birthday party and instantly knew they were made for each other. Anu and Darshan also defied another misconception that long distance relationships do not work. Though Anu was living in Tennessee and Darshan in Texas, the couple managed to make it through their college days and even graduate school.
If you think the beginning was romantic, imagine how the proposal enfolded for these two. Darshan planned the surprise proposal with all the minute details. Darshan made arrangements for Anu to fly to Texas, order Torchy's Taco (the couple's favorite food) ready at the hotel, and took her to their final spot in Hermann Park in Houston. While there, he got down on one knee for the romantic proposal one month before Anu graduated pharmacy school. Soon after they set their wedding date for July 14, 2019, and immediately began planning. An Indian wedding without a wedding planner is almost impossible and especially when Anu and Darshan were planning five events and a 1,200 person wedding! One early decision the couple made was to hire K.I Weddings as their planner.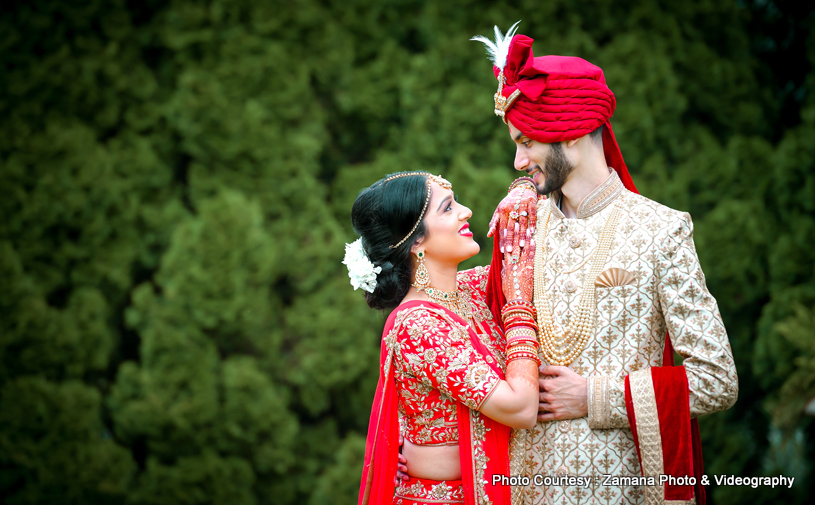 The real fun began with pre wedding events including the Mehndi, Vidhi and Garba. Anu and Darshan wanted to be sure their romance was reflected in their wedding events. What comes to your mind first when you hear the word "love?" For most Hindus, Radha-Krishna represent an epitome of love, selfless love. So Anu decided the centerpiece for the garba would be a murti of Radha-Krishna dancing surrounded by candles. The dandiya and the stage had two panels of large peacock feathers that Krishna wears on his head.
The symbolism of love continued on their wedding day. When Darshan arrived at wedding place on a black convertible Corvette driven by his brother, they experienced some light drizzle during the baraat entrance. According to Hinduism, rain is tied to luck and an abundance of love and blessings from heaven for couple's bright future together.
Anu paid attention to every tiny detail while planning her wedding day decor. The décor was blush pink and white floral with gold touches that helped Anu's dress stand out. She also had an open mandap because they have a large family and each one had a role during the ceremony
The reception décor was modern with green boxwood and gold with geometric shapes and circles. Flowers were white hydrangeas. Anu's dress was blush pink so they incorporated that with a touch of pink flowers on the stage.
And finally this romantic union of two souls displayed the true epitome of love when the couple began their first dance performance with the song "Jab Koi Baat Bigad Jaye" that translates to "Whenever something goes wrong, Whenever there's a problem, Stand by my side, My Beloved."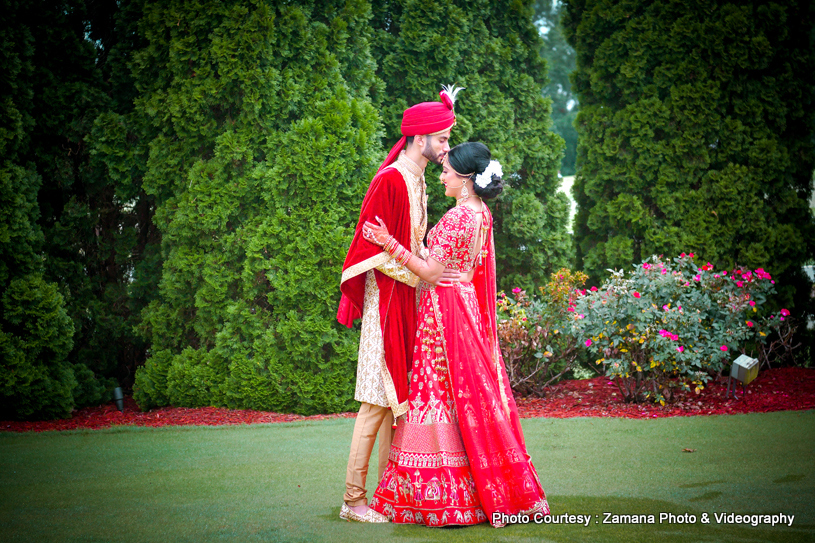 ---
BANQUET HALLS Gujarat Culture Association 615-714-8745 | BEAUTICIANS-COSMETICIAN Glam by Richa 615-613-3033 | CAKE Dulce Desserts 615-321-8700 | DECORATOR Red Umbrella Event 931-220-5571 | EVENT PLANNER K.I. Weddings 409-293-8056 | MEHNDI Pratiksha Wasnik 615-346-9323 | MUSICIAN GTB Productions 678-557-7000 | PHOTOGRAPHER/VIDEOGRAPHY Zamana Photo & Videography 678-860-2921 | PRIEST Bharat Shastri 678-613-0641 | RENTAL SERVICES Exotic Car Collection 615-932-6030 | RESTAURANT/CATERING The Claypit Cuisine Of India 615-904-6262 Sweets Times Two 469-571-6011 Shree Umiya Mataji Mandir 478-305-5470
---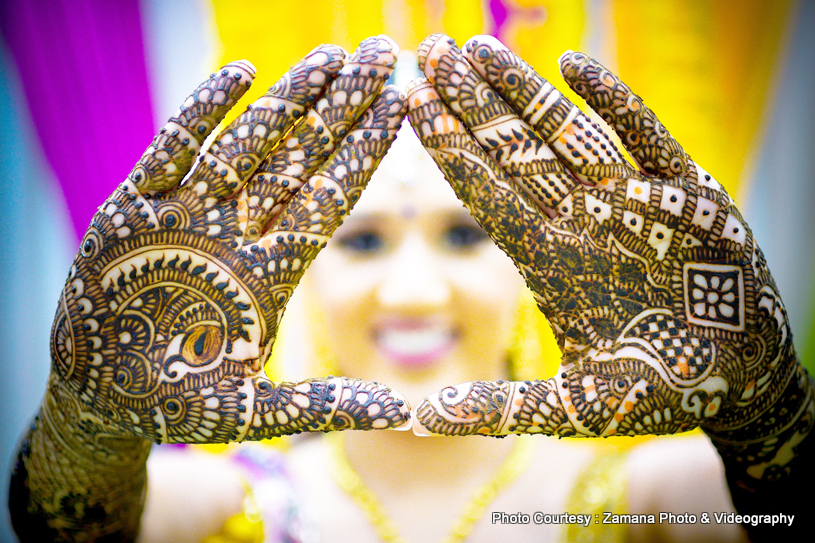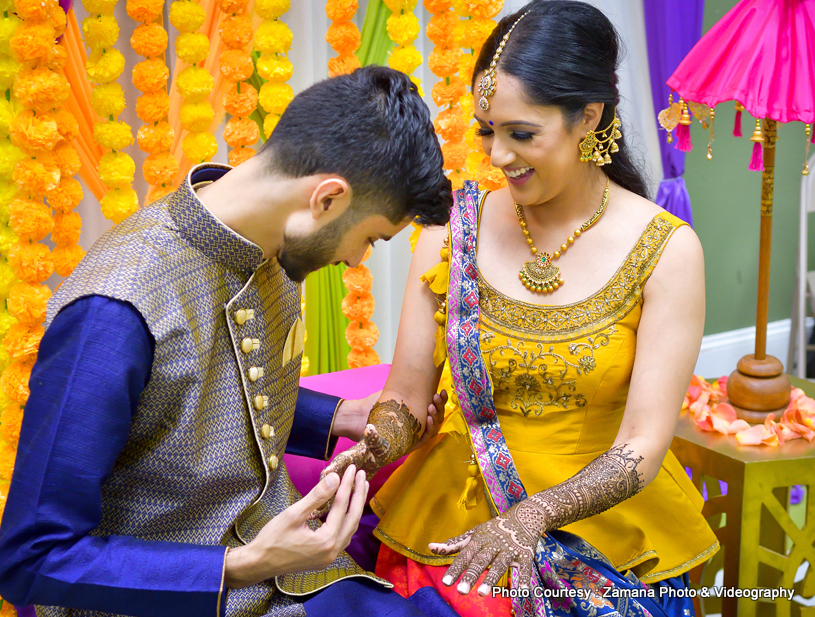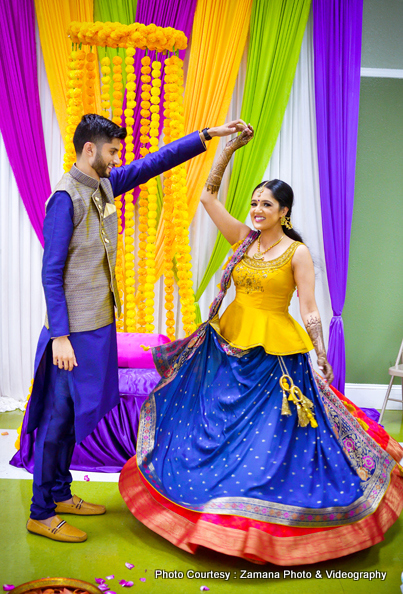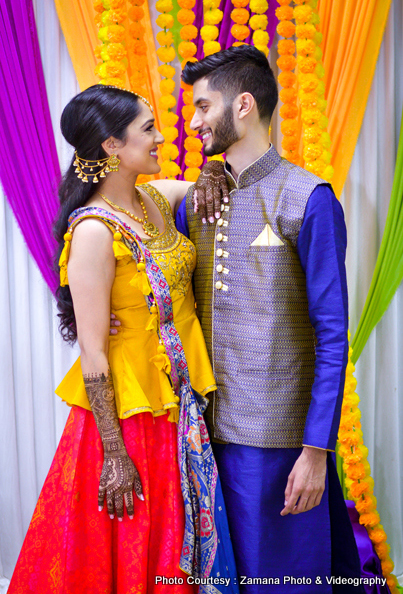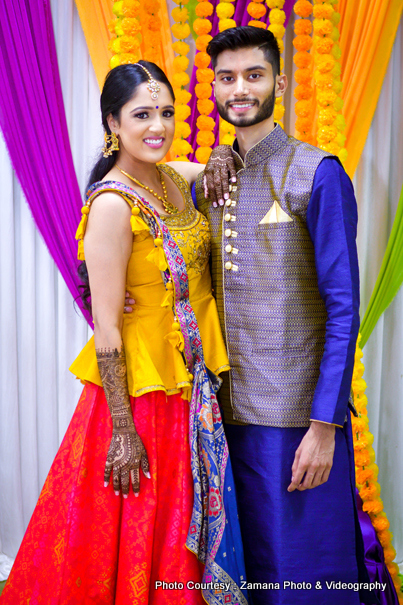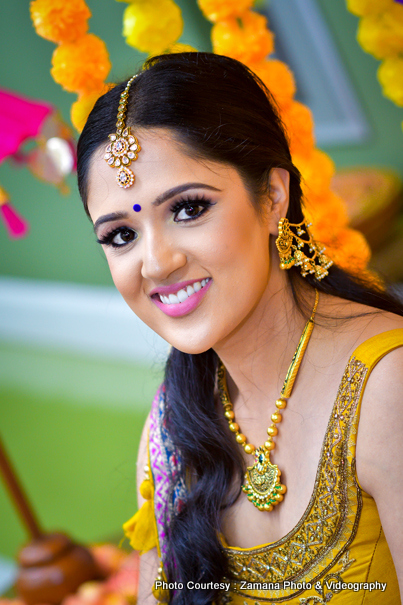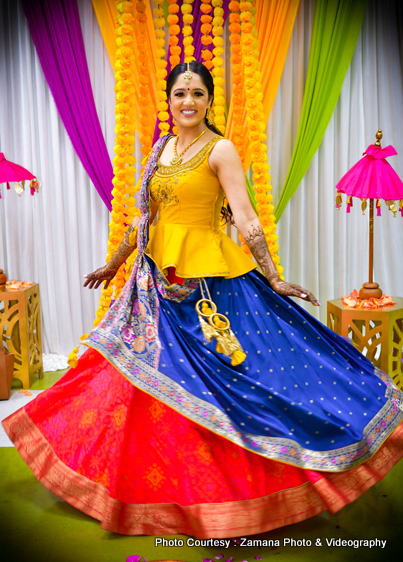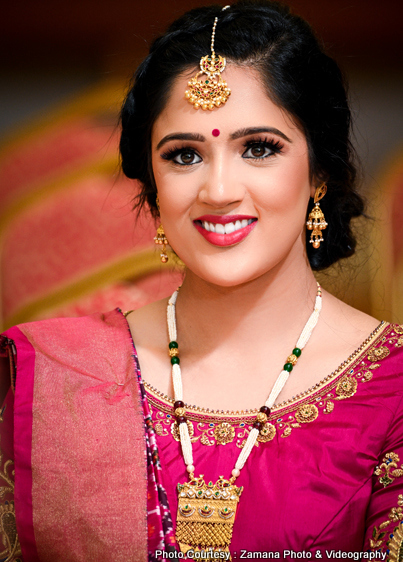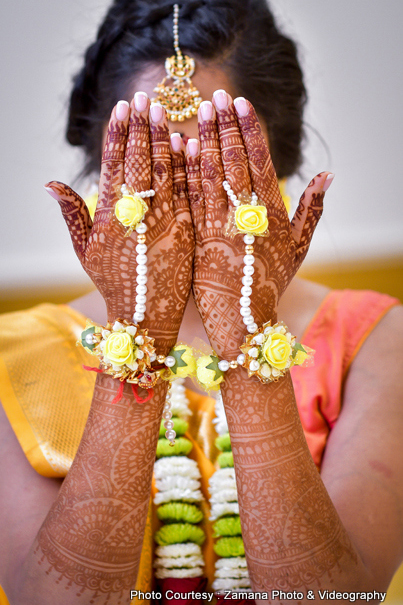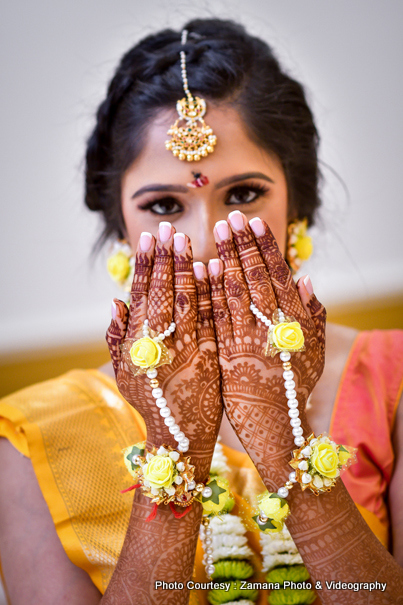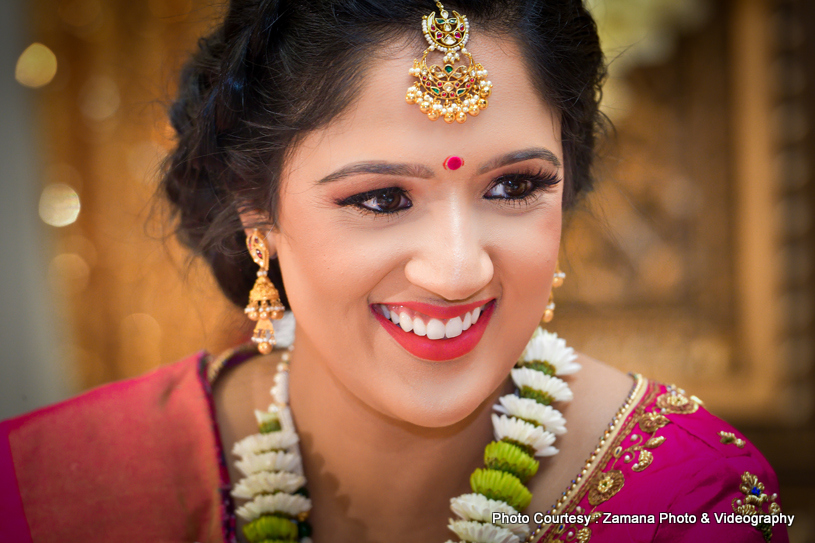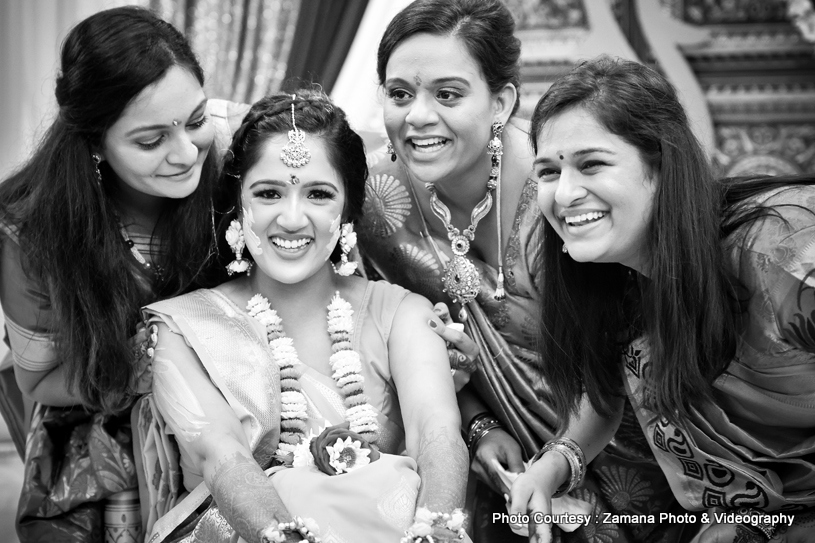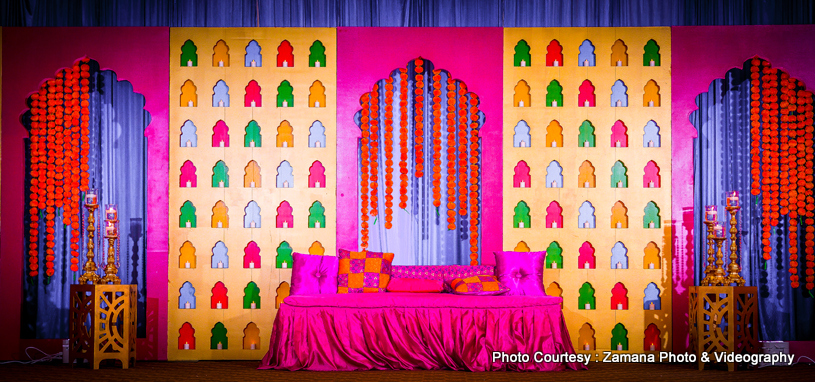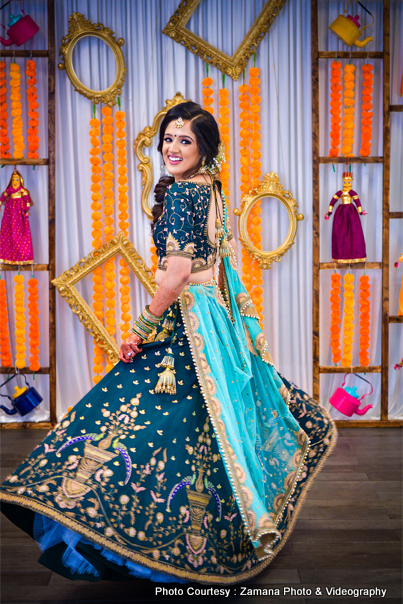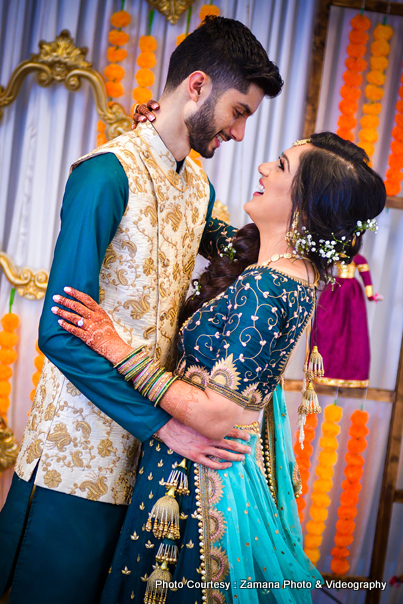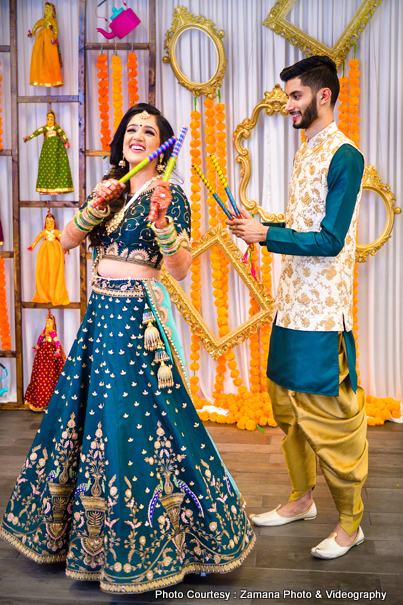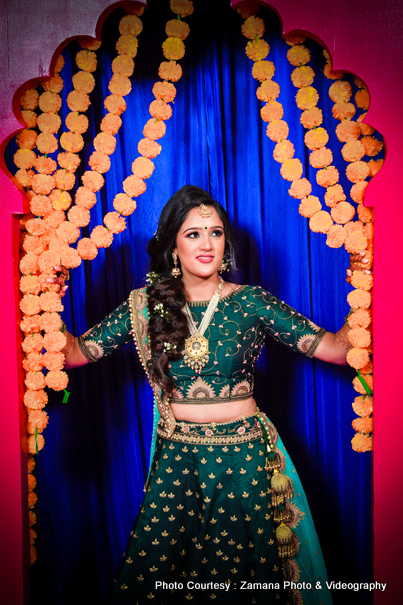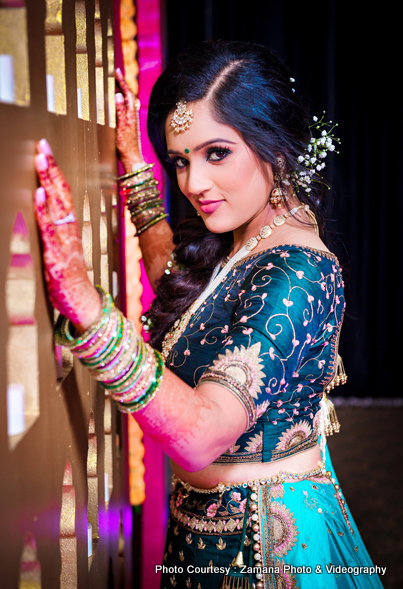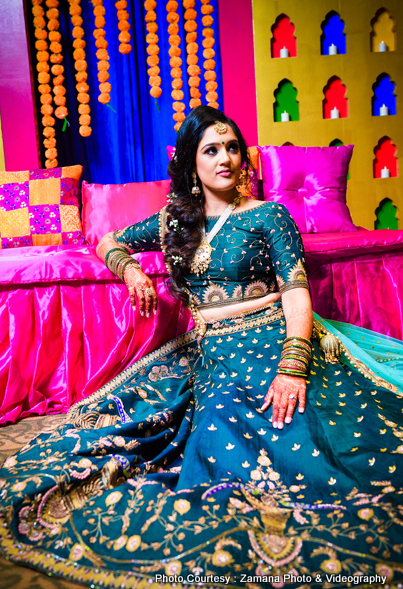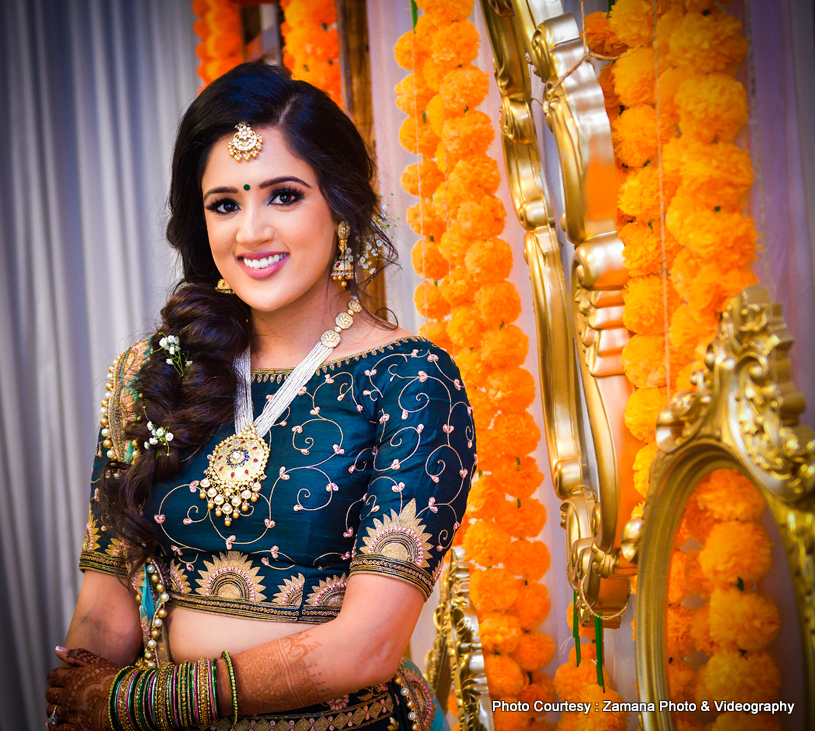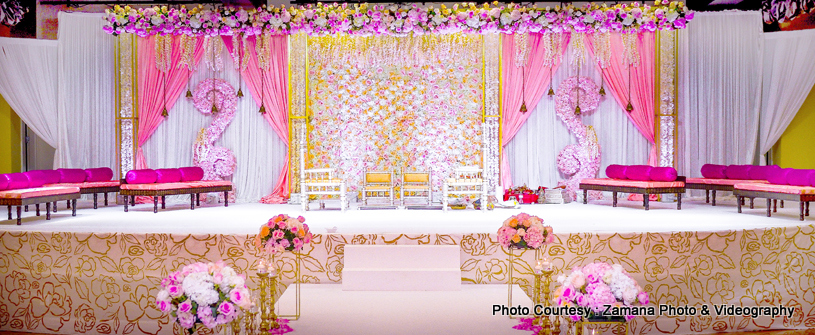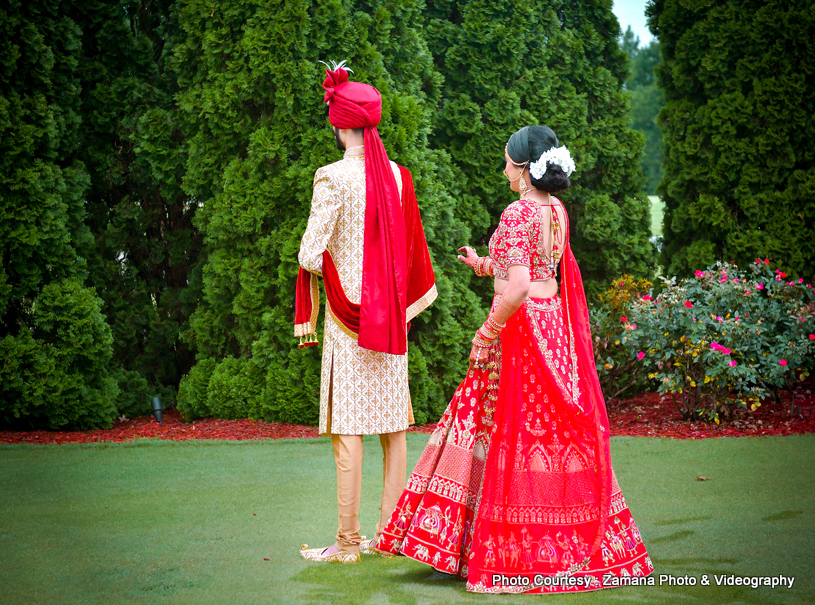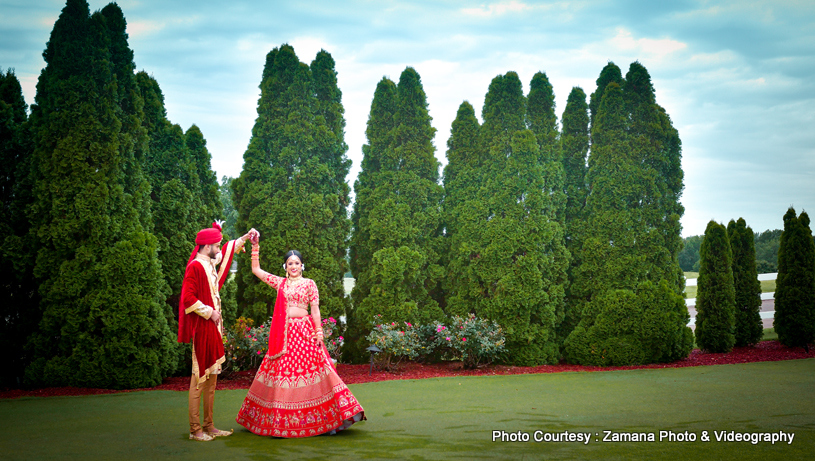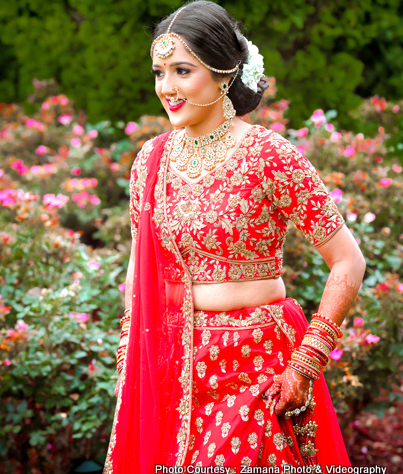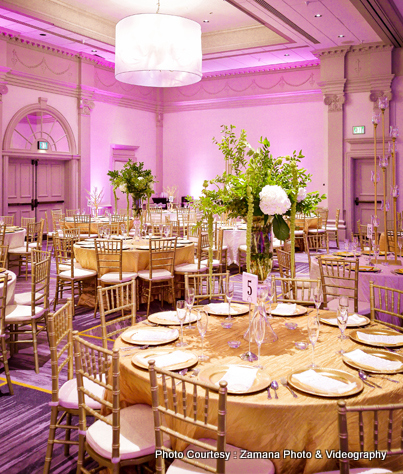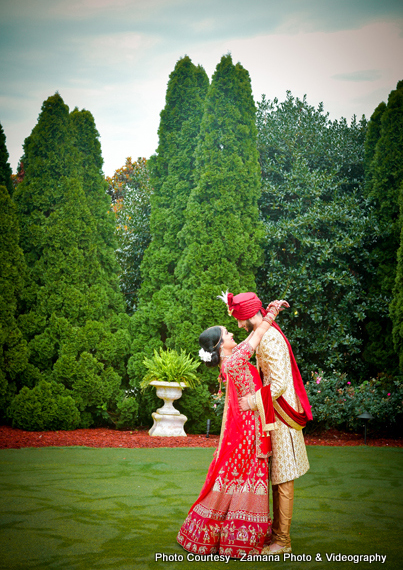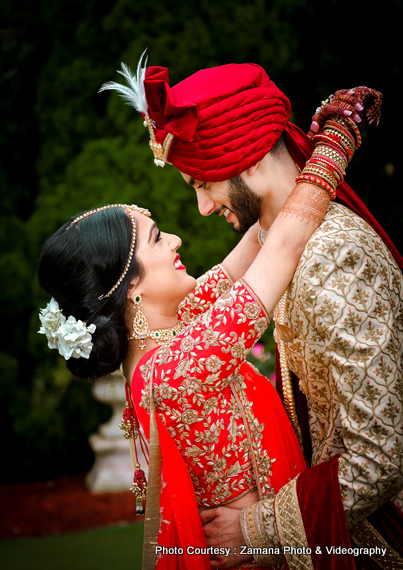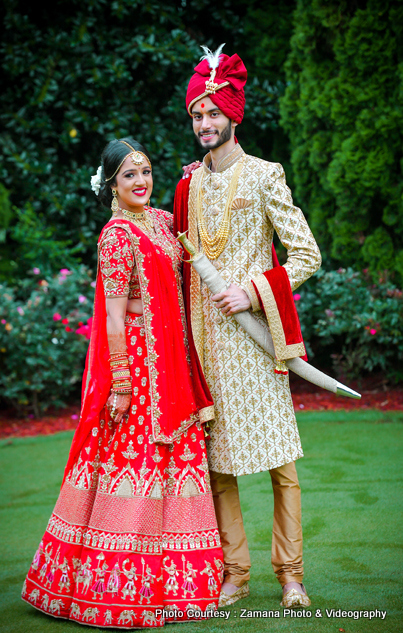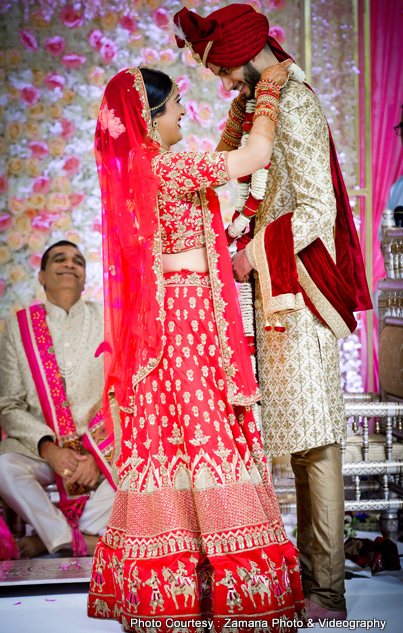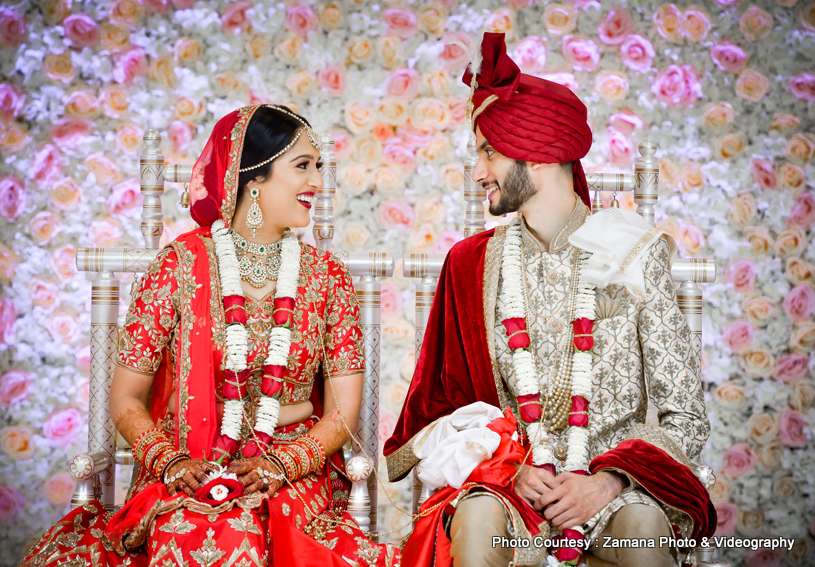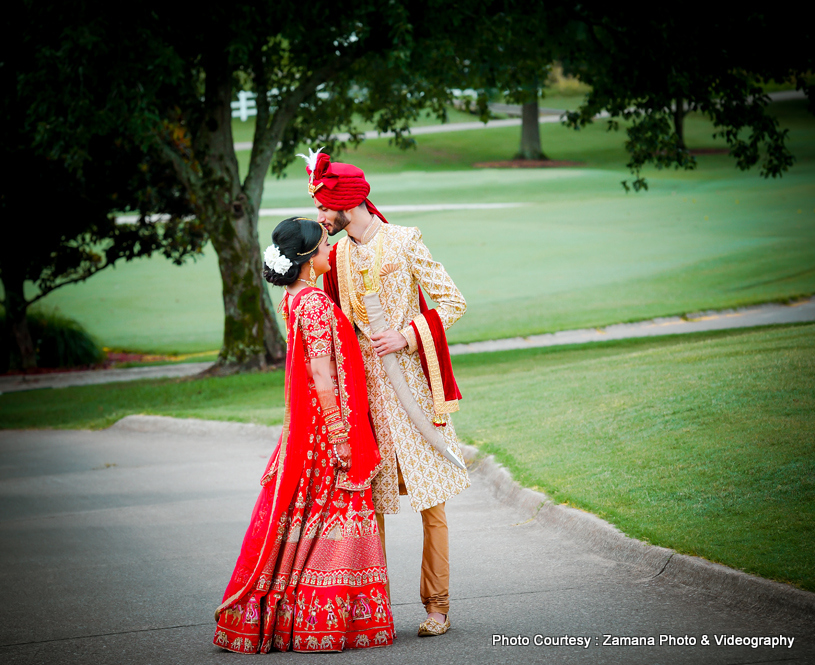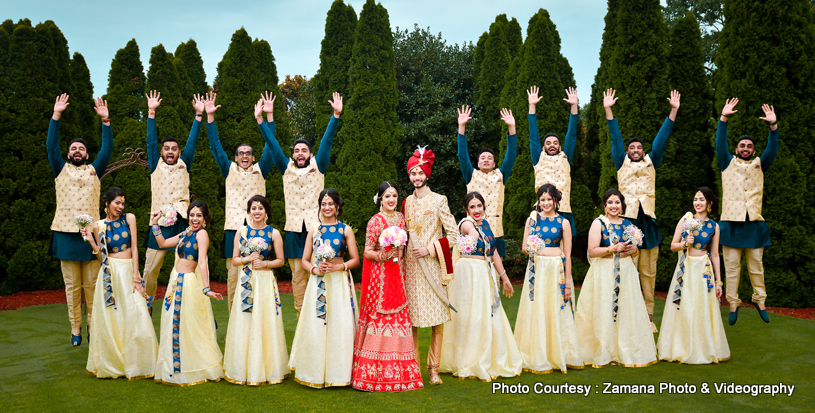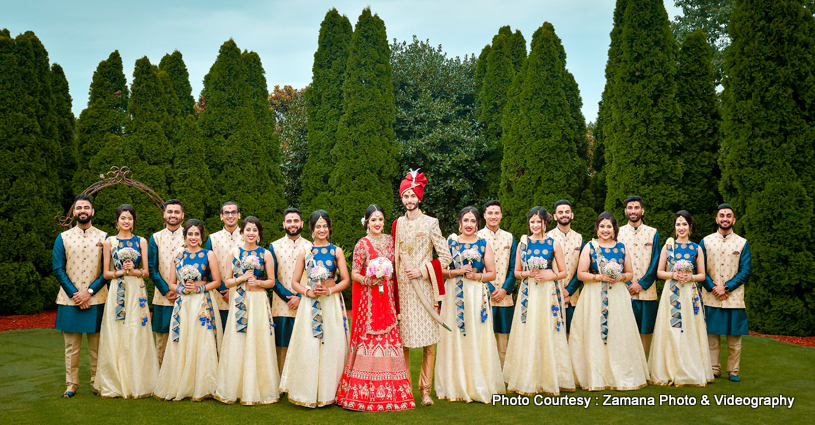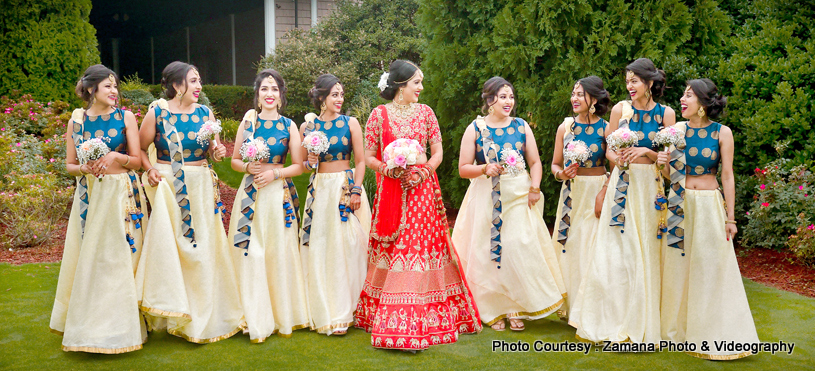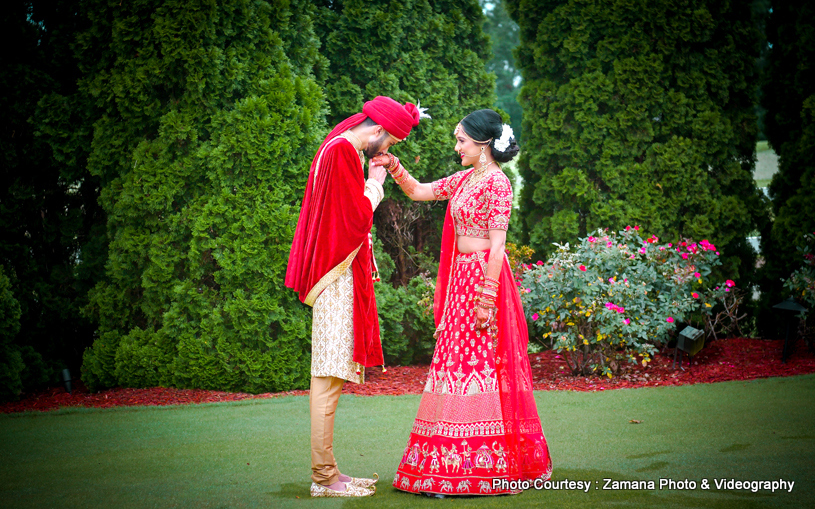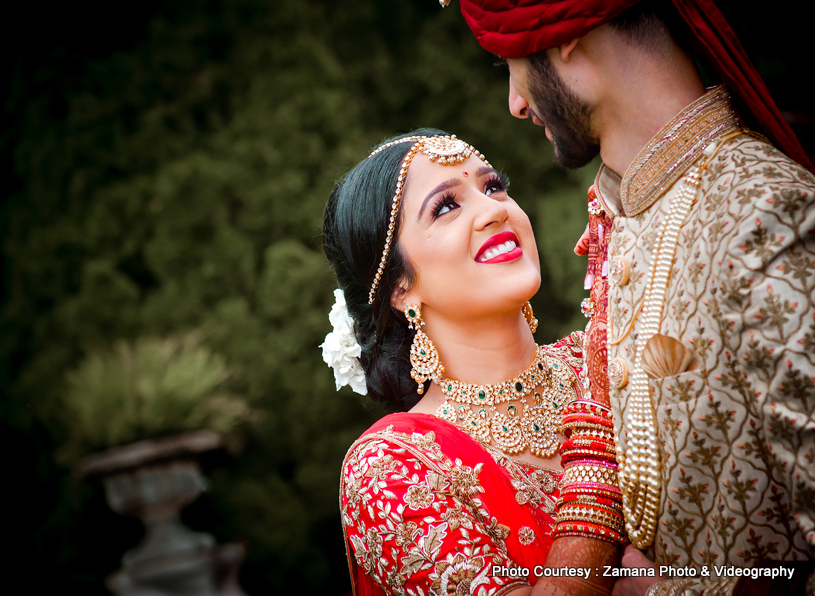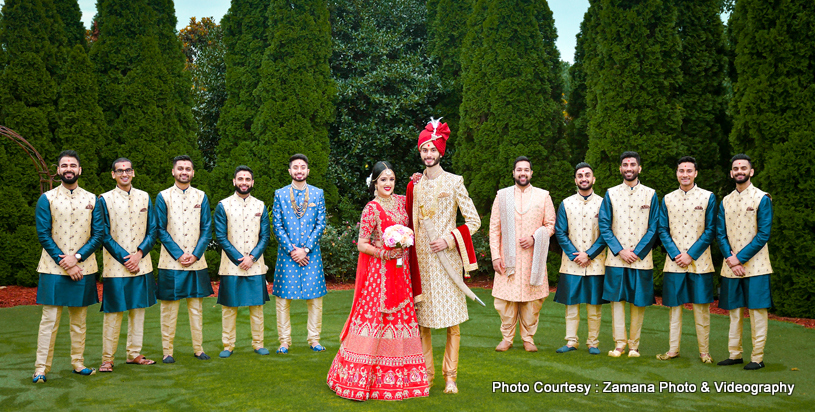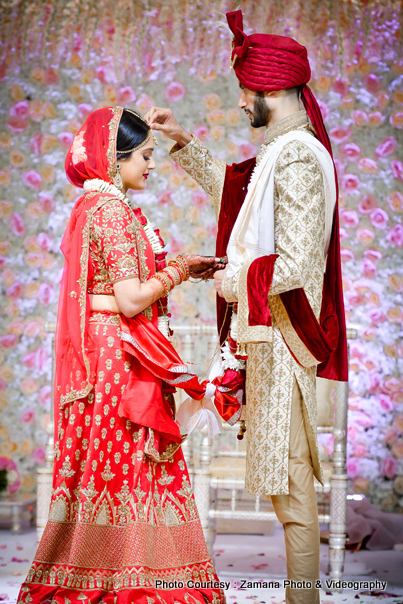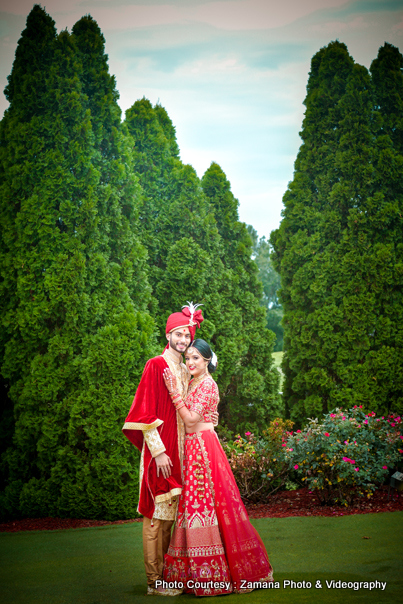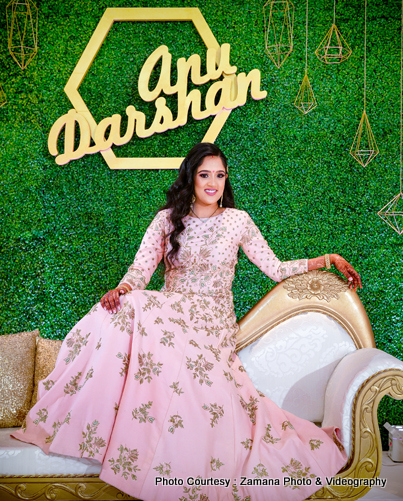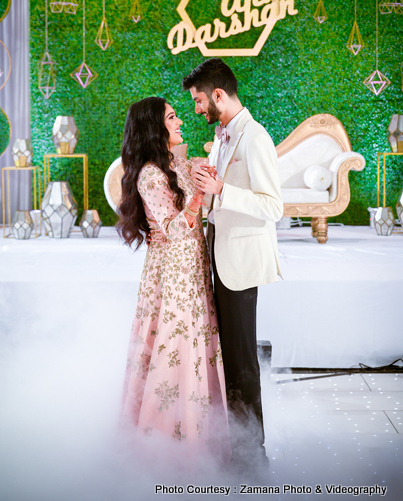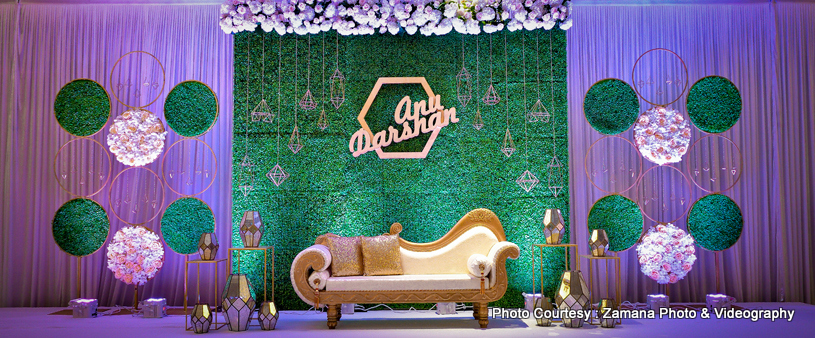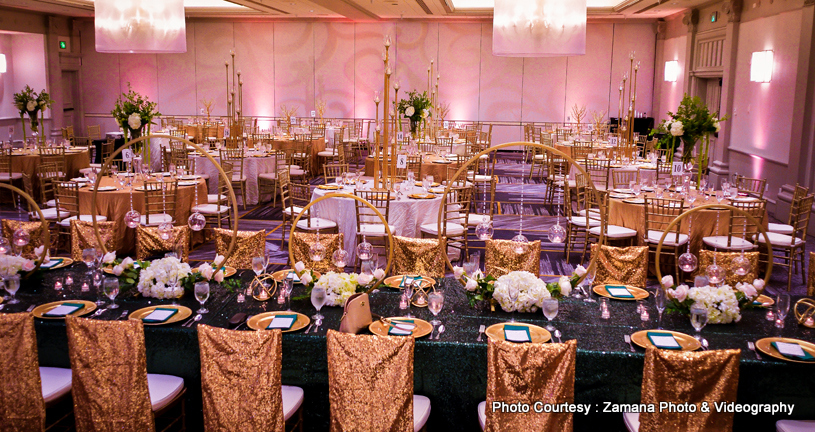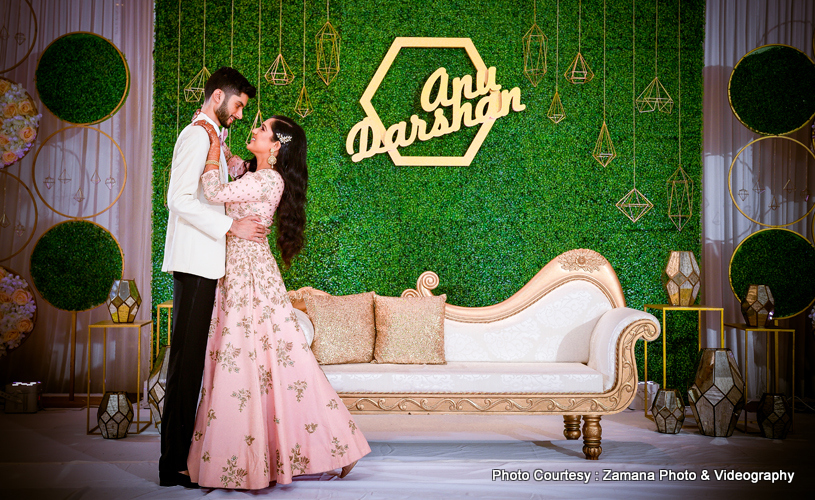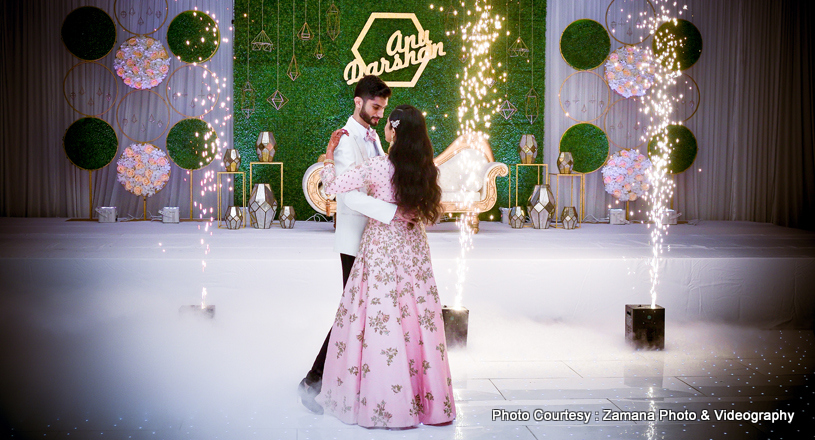 Hilton-Orlando perfect Indian wedding Venue
Zamana Lifestyles Photography & Videography
Indian wedding, K.I Weddings
Garba
Mehndi
wedding planner
Torchy taco
Indian wedding in Tennessee
gold touches
large peacock feathers decoration in Indian wedding
Indian wedding in Houston
First Dance Jab Koi Baat Bigad Jaye
Jab Koi Baat Bigad Jaye
Hinduism
Significance of rain in Hinduism
Radha Krishna love
baraat entrance
dance performance in Indian wedding
baraat in Corvette
Vidhi
open mandap
Mandap Decoration
Krishna dancing
Anu and Darshan wedding
Gujarat Cultural Association
instant attraction
July wedding
wedding place
tiny detail
first sight
white floral
person wedding
light drizzle
reception décor
real fun
college days
wedding day
romantic union
green boxwood
wedding date
electric spark
Anu
almost impossible
Radha
true epitome
final spot
Beloved
Hindus
pharmacy school
early decision
Though Anu
long distance relationships
large family
blush pink
Krishna
pink flowers
wedding events
romantic proposal
favorite food
surprise proposal
selfless love
sure romance
minute details
Texas
heaven
Darshan
birthday party
pre wedding events
bright future
Hermann Park
Taco
white hydrangeas