Anukreethy Vas of Tamil Nadu wins FEMINA Miss India 2018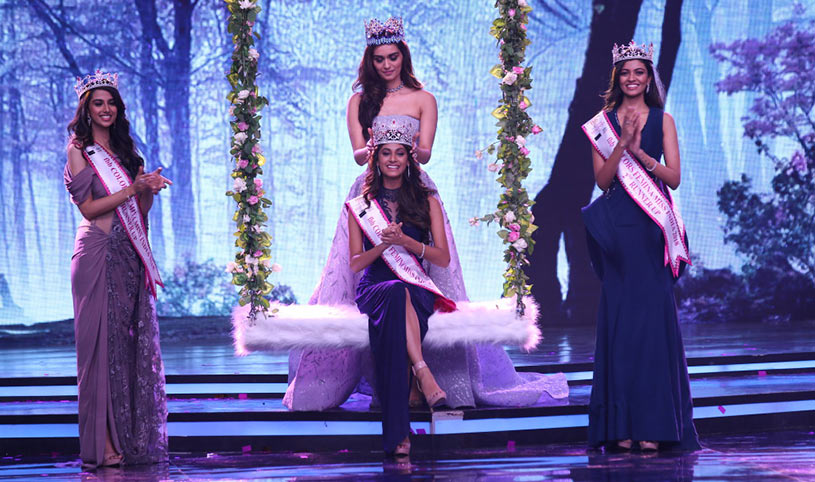 Anukreethy Vas of Tamil Nadu wins FEMINA Miss India 2018
"Who is the better teacher? Failure or success?" This was the final question asked by judges of the top five finalists in the FEMINA Miss India 2018 competition.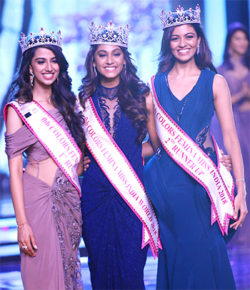 Anukreethy Vas of Tamil Nadu, the winner of this competition replied, "I would say failure is a better teacher because when you get continuous success in life, you will feel content at a point and your growth will stop. But when you get failures continuously, the soul will have the fire and you will keep working hard until you reach the goal." She continued, "It's always been failure in my life that took me to this position – from a village-based place, from all the struggle, I am here. Not even a single person was there to support me other than my mother and I feel only the failures, the criticism I have gone through have brought me up as a confident and independent woman in this society. And experience is always the best teacher and that is what I can tell you. So keep trying."
The 55th edition of this beauty contest, sponsored by Times Group women's magazine FEMINA, is the gateway to selecting representatives for India to compete in Miss World.
Participants from every state of India compete for the chance to win the beauty challenge along with displaying their smart personalities and strong womanhood.
This year, the crown of Miss India was given to the gracious Anukreethy Vas of Tamil Nadu. Anukreethy was born and raised in Trichy, a district in Tamil Nadu. She lost her father at a very early age and was raised by a single mother. She attended R. S. Krishnan Higher Secondary School and is now pursuing her B.A. degree in French at Loyola College, Chennai.
During the competition, she was also crowned Miss Beautiful Smile and won the Beauty with a Purpose award. Anukreethy will represent India at the Miss World 2018 pageant to be held in Sanya, China on December 8, 2018. Runners up included Meenakhshi Chaudhary from Haryana, Shreya Rao Kamavarapu from Andhra Pradesh, Gayatri Bhardwaj from Delhi and Stefy Patel from Jharkhand.
Famous Bollywood actors and actresses including Bobby Deol, Kunal Kapoor, Malaika Arora Khan, Neha Dhupia (Miss India 2002), Manushi Chillar (Miss World 2017), fashion designer Gaurav Gupta, cricketer Irfan Khan and K.L Rahul were judges. Karan Johar and Ayushman Khurranna were the hosts of the competition.
The finale night ended with mind blowing and stunning performances by Bollywood gems Madhuri Dixit, Kareena Kapoor Khan and the beautiful Jacqueline Fernandez.