Anupama-Namaste America: Photos of the Prequel of Anupama are Out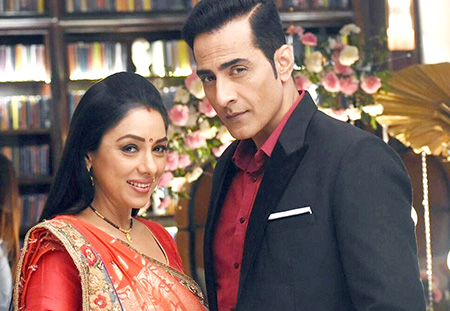 Anupama, the high-rated TV series on Star Plus, just landed on Disney Hotstar with a new theme. Anupama-Namaste America is a prequel that takes the viewers 17 years into the past. Anupama, the lead character, was a young housewife then with some aspirations. This part of the story reveals things we never knew about Anupama.
Rupali released the teaser on social media along with photographs of the set, showing how the Shah household looked 17 years ago. During the release of the teaser, Rupali, dressed as Anupama, said that in these episodes, viewers will get to watch that part of Anupama's life that was never unveiled before. The promos give an interesting picture of Anupama's dream and her visit to America in an attempt to fulfill it. Her grandmother-in-law, or Moti Baa, extends her support for Anupama. The prequel features Rupali Ganguly, Sudhanshu Pandey, Alpana Buch, Arvind Vaidya, Puja Bannerjee in the cast and Sarita Joshi as Moti Baa. The promo released by Disney Hotstar has also been highly appreciated, especially the progressive role of Sarita Joshi as Moti Baa.
Anupama has been at the top of the TRP list for months. The prequel features 11 special episodes that viewers have been eagerly awaiting. They finally get to see what took Anupama to America.
Sharing the teaser and pictures on social media, Rupali expressed her thrill and excitement regarding the prequel. She also recalled the time she got the chance to act, which allowed her to feel more comfortable standing in front of the viewers as Anupama.