Anupamaa Reigns the World of Hindi Serials in 2021
Anupamaa, the story of a simple Gujarati housewife, has won the hearts of millions of Indian viewers. Their love for Anupamaa has placed the program at the top of the TRP list most of the time; and Anupamaa can justly be called the best Hindi serial of 2021. There are many reasons for the immense popularity of Anupamaa.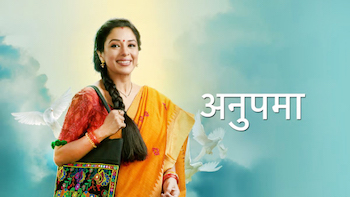 Firstly, Anupamaa is an icon of an ideal Indian woman with traditional values of respecting relationships and taking care of the family. Anupamaa, played by Rupali Ganguly, stands by her family, helps everyone, and never gets angry or destructive. She values the vows of marriage, and the duties and responsibilities of a mother and a daughter-in-law. Despite constantly being bantered with and belittled, she is never angry.
Secondly, all the actors of the serial portray their roles with great expertise that makes them acceptable as well as relatable to the audience. There are characters of different shades in the serial; and the actors have done justice to each of the characters.
Thirdly, the storyline is gripping with changes in the attitude of Anupamaa. After spending more than 25 years of married life without the kind of reciprocal love and respect that she longs for, she begins to create her own identity in her own way. This is a great message towards women empowerment; and conveys a message that new beginnings can be initiated at any phase of life. The struggle, the patience, the care, and the determination of Anupamaa is a great inspiration for Indian women, especially middle-aged women.
Last but not least is the melodious title song of the serial. It is an excellent composition that expresses great love for, and respect of, all mothers.
Anupamaa
top-ranking serial
Rupali Ganguly
women empowerment
family drama