Dr. Whitney Sanford
About the Author :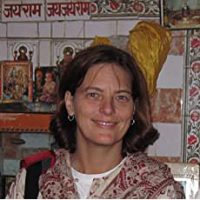 Dr. Whitney Sanford is a professor in the Religion Department at the University of Florida, specializing in north Indian devotional traditions.
Her current book project "Being the Change: What Gandhi Can Teach Us about Sustainability, Self-Sufficiency, and Non-violence" explores Gandhi's influence on contemporary intentional communities in the United States. She has conducted fieldwork in Missouri, Iowa, California, and Florida to discern how communities are translating aspects of Gandhian social thought, e.g. non-violence, voluntary simplicity, and appropriate technologies, into practice.Dr. Whitney Sanford
Her recent publication Growing Stories from India: Religion and the Fate of Agriculture uses Hindu agricultural narratives to consider how we can provide food in a sustainable and just manner. She conducted fieldwork in Baldeo, India, examining narratives and practices related to Balaram, a deity associated with agriculture.
Her first book Singing Krishna: Sound Becomes Sight in Paramanand's Poetry focuses on Braj devotional traditions and explores the role of devotional poetry in ritual practice. She has published articles in International Journal of Hindu Studies, Worldviews and Alternative Krishnas, edited by Guy Beck.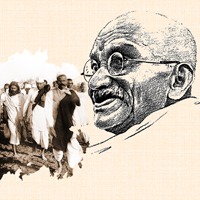 Almost a century ago, Mohandas K. Gandhi – commonly known by the honorific Mahatma, the great-souled one – emphasized nonviolent resistance in his campaign for Indian independence.  Today, as my research shows, Gandhi has become an iconic figure for people seeking social change, including communities across the United States. Explaining nonviolence For Gandhi, nonviolence was not simply the absence of …