Megha Sood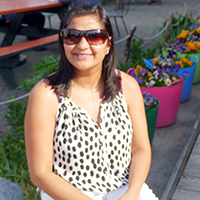 About the Author:
Megha Sood is a contributing member at Free Verse Revolution, Whisper and the Roar, GoDogGoCafe, and Poetry editor at Ariel Chart and Mookychick. Megha Sood has over 350 works in journals including FIVE:2: ONE, KOAN, Kissing Dynamite, Dime show review, and more as well as works featured in 35 other print anthologies by the US, UK, Australian, and Canadian Press. Sood is a two time State-level winner of the NJ Poetry Contest 2018/2019, a national level poetry finalist in Poetry Matters Prize 2019, Honorable mention in Pangolin Poetry Prize 2019, and Finalist in Adelaide Literary Award 2019. Sood also works selected numerous times in Jersey City Genre Nights and Department of Cultural Affairs. She blogs at
https://www.meghasworldsite.wordpress.com /
and tweets at @meghasood16.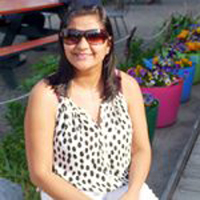 First Prize Winner – NAMI NJ 2020 Mental Health Poetry Contest Theme: battling our challenges with superpowers The slow cleaving in my backbone the seamless transformation: branching into my thousand selves Like a sapling breaking from the blind seed I'm sprouting, I am thriving. Growing like a Medusa this fecundity of myself, breaking out into thousand versions of me morphing …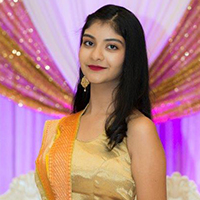 In honor of April being National Poetry Month, we are excited to share a few poems written by Megha Sood and Aarohi Talati Poems by Aarohi Talati Dance of Letters and Music of Words The elegant script of calligraphy on yellowed paper, marred only by the spots of tears that had once been. The curves in every letter, distorted through …
Free Verse Revolution
Whisper and the Roar
GoDogGoCafe
Poetry editor at Ariel Chart
US
UK
Australian
Canadian Press
State-level winner
NJ Poetry Contest
Pangolin Poetry Prize 2019
Adelaide Literary Award 2019
Jersey City Genre Nights
Department of Cultural Affairs