Sri Dhira Chaitanyaji
About the Author :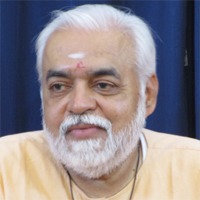 Sri Dhira Chaitanya, also known as Dr. Sundar Ramaswamy, is a teacher of Vedanta (ancient Hindu scriptures) and Sanskrit as well as a board certified doctor in child psychiatry. He has been teaching for over forty years in the United States and other countries. He currently conducts ongoing classes in South Florida. He is the co-author of Purna Vidya, a twelve year program for teaching children in Hindu Tradition and culture. This curriculum, currently in its third edition, is being followed by over hundred schools in India and by hundreds of communities in children's classes in over a dozen countries around the world. It has been translated into Tamil, Hindi and Gujarati. He has also written Bereavement and Final Samskara (Antyeshti) in Hindu Tradition. 
His unique background allows him to work with and teach children and adults about Hindu scripture and Vedic Culture, while also addressing the role of psychological growth and maturity in spiritual pursuit with insight and authority.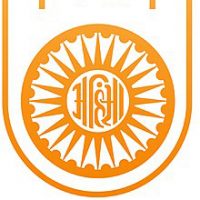 By Sri Dhira Chaitanya In the November 2020 issue of Desh-Videsh, we published the article written by Chaitanya ji titled "Addressing and Overcoming Enemies Within You." It was the first of a multi-part series of articles. In this issue, we feature the second part of this series, "Ahimsaa." Most will recognize it as one of the most important principles Gandhiji …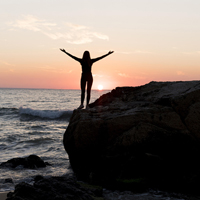 By Sri Dhira Chaitanyaji Editor's note: It is our pleasure to present to you a seven part series about addressing and overcoming enemies within ourselves.  As we live and interact with the world and deal with people we often find ourselves in situations that are quite challenging. While it is possible that we run into people who appear to be …