Best Palace Hotels in India Worth a Visit

The rich history, culture, and heritage of India has so much to offer, from mesmerizing temples and historical monuments to lavish palaces and grand hills. Some of India's most opulent royal palaces have been converted into heritage hotels. Admire the architecture and soak up the history by spending a few nights in a palace in true Maharaja style!
These palace hotels are some of the best in India and are definitely worth a stay.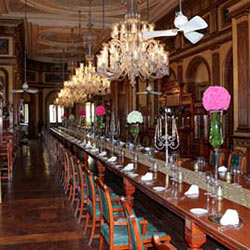 Falaknuma Palace, Hyderabad
Hyderabad's famous Falaknuma Palace is known for its opulence. This 19th-century palace was the residence of the Nizam of Hyderabad. The Taj Hotels Resorts and Palaces Group renovated it into a luxury heritage hotel in 2010.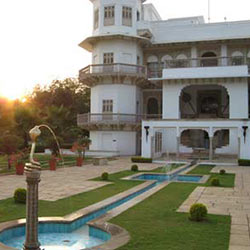 Usha Kiran Palace, Gwalior
Built in 1902 as a home for visitors of the Prince of Wales, it was later acquired by Jivajirao Scindia of the Scindia Dynasty. It is one of the most popular luxury heritage hotels in Madhya Pradesh. At the Usha Kiran Palace, you can get a glimpse of the traditional character as many original construction aspects have been retained such as the Palace's rosewood elevators.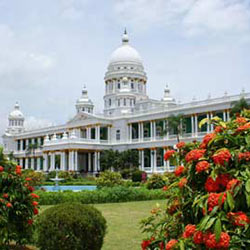 Lalitha Mahal Palace, Mysore
Located near Chamundi Hills, it is the second largest palace in Mysore. It was built in 1921 by His Highness Krishnaraja Wodeyar IV, Maharaja of Mysore, and was fashioned along the lines of St. Paul's Cathedral, London. This shimmering white palace is a majestic sight to behold.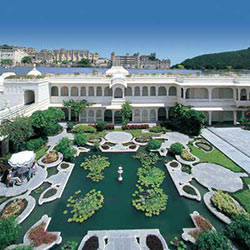 Lake Palace, Udaipur
When discussing palaces of India, one would be remiss to forget any mention of Rajasthan! Built in the 18th century, Lake Palace in Udaipur was the winter palace of Maharana Jagat Singh II of the Mewar Dynasty. This floating palace, in the middle of Lake Pichola, is known for its white marble walls, lily pond, and numerous gardens. This heritage hotel is now operated by the Taj Group.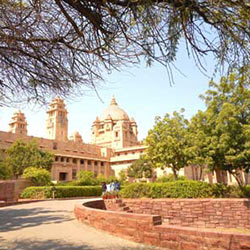 Umaid Bhawan Palace, Jodhpur
Known to be one of the world's largest private residences, this palace was named after Maharaja Umaid Singh, and is still the residence of the royal family of the Rathore dynasty. Built with sandstone and marble, this palace is spread over 26 acres and took nearly 15 years to complete.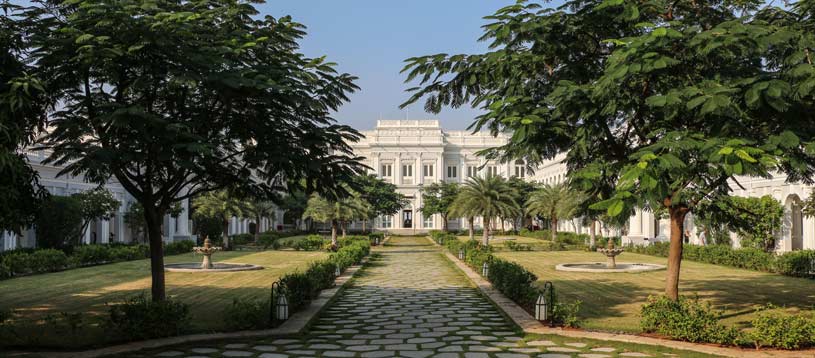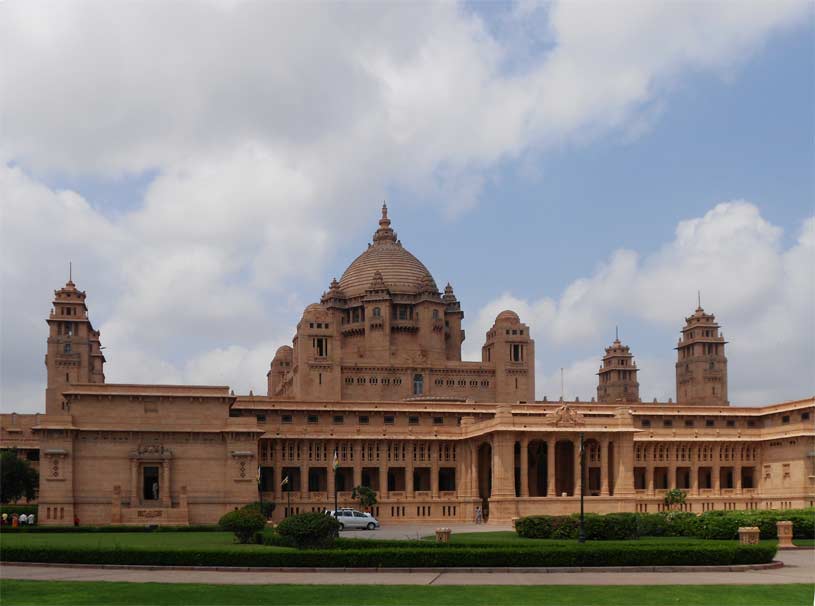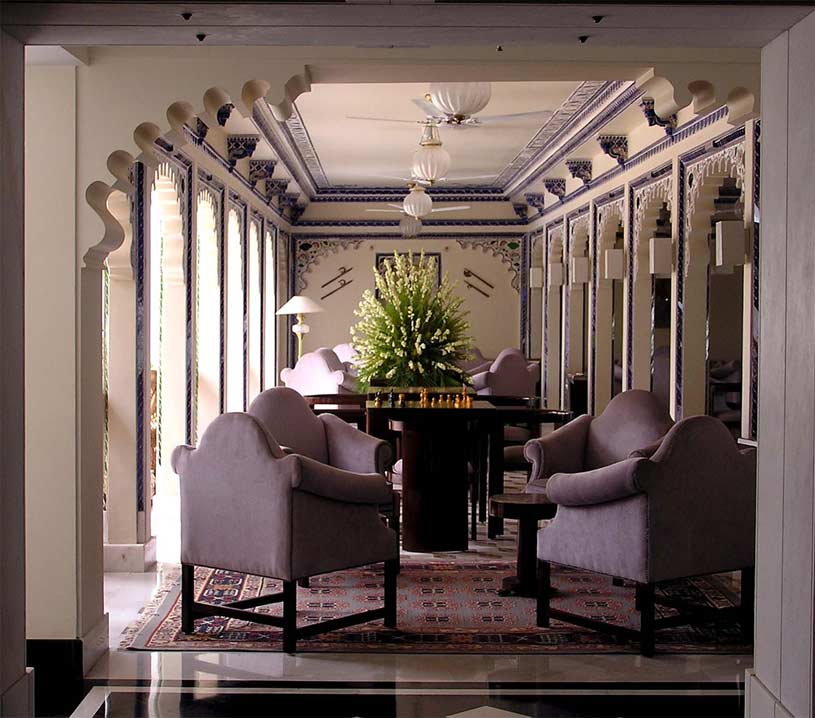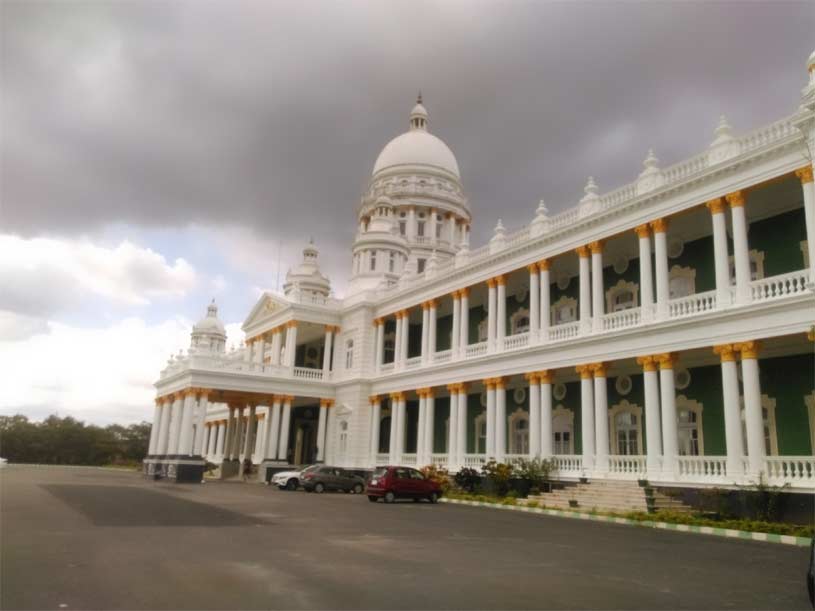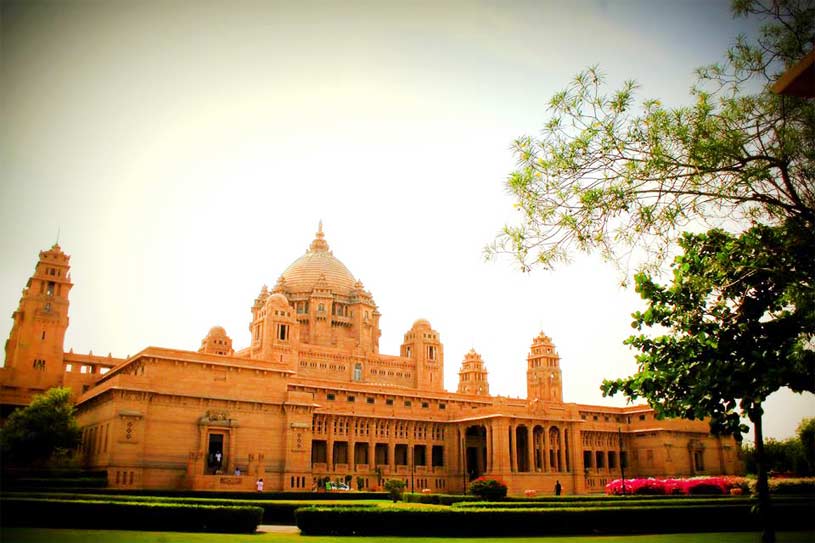 Palaces of India
Palace hotel
heritage of India
Falaknuma Palace
Usha Kiran Palace
Lalitha Mahal
Lake Palace
Umaid Bhawan Palace
Rajasthan
historical monuments
India's most opulent royal palaces
Hyderabad
19th-century palace
Nizam of Hyderabad
The Taj Hotels Resorts
luxury heritage hotels in Madhya Pradesh
Chamundi Hills
Maharaja of Mysore
St. Paul's Cathedral
London
18th century
Lake Palace in Udaipur
Maharana Jagat Singh II
Lake Pichola
Maharaja Umaid Singh