Bollywood celebrities pay tribute to Soorma Bhopali, Jagdeep passes away at 81
Legendary Bollywood comedian Jagdeep passed away at the age of 81 in Mumbai on Wednesday night. Syed Ishtiaq Ahmed Jafri, better known as Jageep, was not keeping well for the last few days. He left behind his two sons, actor Javed Jaffrey and television director Naved Jafri.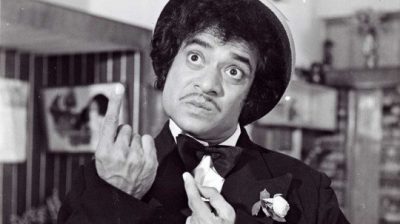 Jagdeep had entertained the audience with several incomparable roles throughout his eventful career across four decades. Nevertheless, he will always be remembered for playing 'Soorma Bhopali' in the Hindi blockbuster film "Sholay".
Jagdeep started his film career as a child in BR Chopra's "Afsana". He then went on to do several films as a child artist, for which he had received various accolades. Reportedly, Pandit Jawaharlal Nehru was so overwhelmed with his role in the film "Hum Panchi Ek Daal Ke", that he gifted his personal staff to Jagdeep.
Bollywood and television celebrities have paid their last respect and tribute to the veteran actor by flooding posts on Social Media. Several Bollywood stars including Ranveer Singh, Riteish Deshmukh, Ayushmann Khurrana, and Randeep Hooda paid homage to Jagdeep. "Thank you Jagdeep Sahab for enriching our lives with laughter and happiness that will be cherished for a lifetime. Rest In peace, Sir. Deepest condolences to the family, friends, and millions of his fans (just like me)," Riteish Deshmukh tweeted.
Bollywood
Soorma Bhopali
Jagdeep
Javed Jaffrey
Comedian
Naved Jafri
Bolllywood Celebrity