UN Chief names two Agricultural Experts from India to Scientific Group for 2021 Food Summit
Prof. Rattan Lal of Ohio State University and Dr. Uma Lele of the International Association of Agricultural Economists are among the Scientific Group Members named by Guterres, a statement issued by the UN spokesperson said.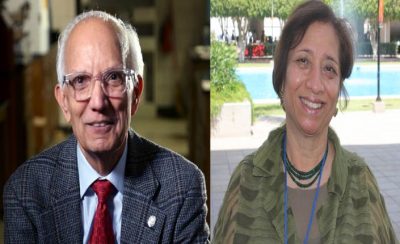 The two eminent agricultural experts hail from India. They have been named members of an international scientific group established by UN Chief Antonio Guterres. The group aims to offer major scientific evidence for sustainable food systems in the global food summit next year.
Prof. Lal is a distinguished university professor of Soil Science at The Ohio State University. He was named as the 2020 World Food Prize Laureate for developing a soil-centric approach to increasing food production that conserves natural resources, and mitigates climate change.
Dr. Lele was awarded a Ph. D. in agricultural economics by Cornell University. She has 50years
of experience in research, operations, policy analysis, and evaluation in the World Bank, universities and international organizations.
The 2021 Food Summit aims to raise global awareness to understand the challenges in the food
systems that nations must solve and build a global communication on the way in which nations
produce, process, and consume food. It will also look forward to changing food systems that will
provide safe, nutritious food for all.