Last year in December, we woke up to the heartbreaking news of Kushal Punjabi's suicide. The actor who was known to be an enthusiastic and full of love had decided to end his life after battling depression. He was stressed due to his financial condition and failed marriage, however, according to his suicide note, he did not hold anyone responsible for his actions. Today marks Kushal Punjabi's birth anniversary and his friends from the industry miss their pal.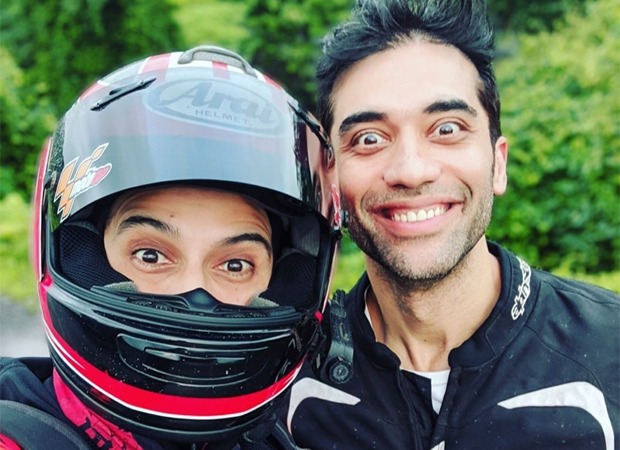 Sharing a picture from an old biking trip, Apurva Agnihotri pens an emotional note for his brother, Kushal Punjabi. The caption reads, "I stood and watched as my brother rode by it wasn't the way it should be But I shed not a tear for this brother for he lived free and loved his life So ride on my brother till we meet again and when my time comes to take that last ride you can bet it'll be with a smile…till then enjoy your special day Happy Birthday Dear Kushal Bhai…Miss ya❤️❤️❤️❤️❤️❤️"
Apurva Agnihotri was last seen in Harshad Chopda and Jennifer Winget starrer Bepannaah on television and Kehne Ko Humsafar Hain 2 on Alt Balaji.
Celebrities are ensuring to practice social distancing and even urging their fans to do so amid Coronavirus pandemic. Since movies and TV shoots have been halted, they are taking to live sessions among other things to keep everyone entertained while quarantined at home.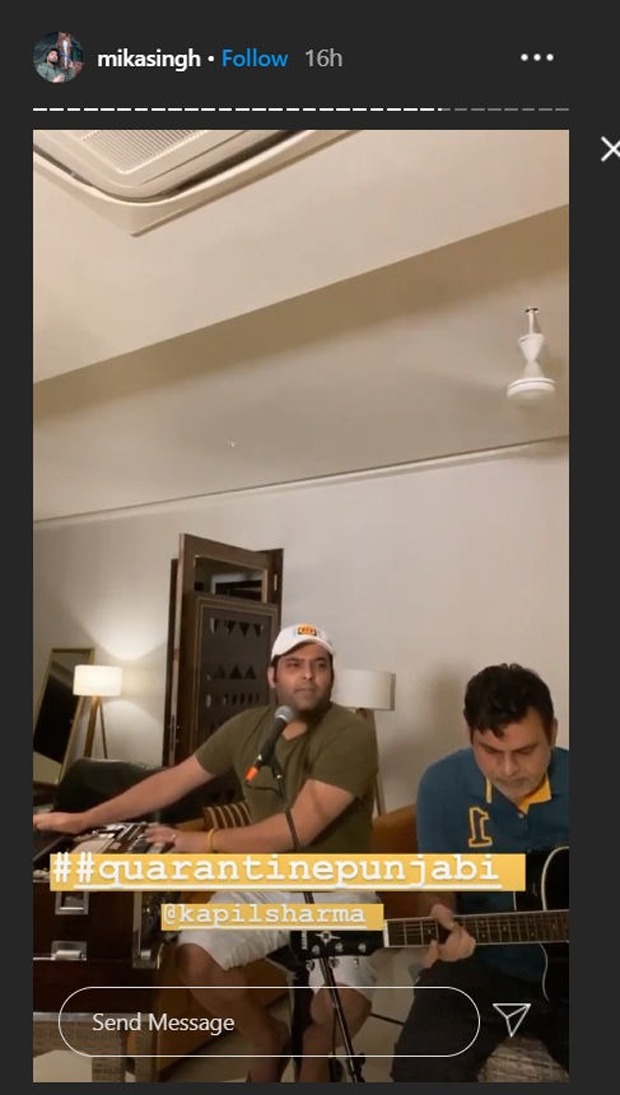 Kapil Sharma joined Mika Singh for a live jam session as they crooned a couple of Punjabi songs including Gurdaas Maan's 'Kamli'. The comedian and the singer are neighbours. Kapil has often showcased his skills and this time, he was seen sitting beside Mika playing the harmonium.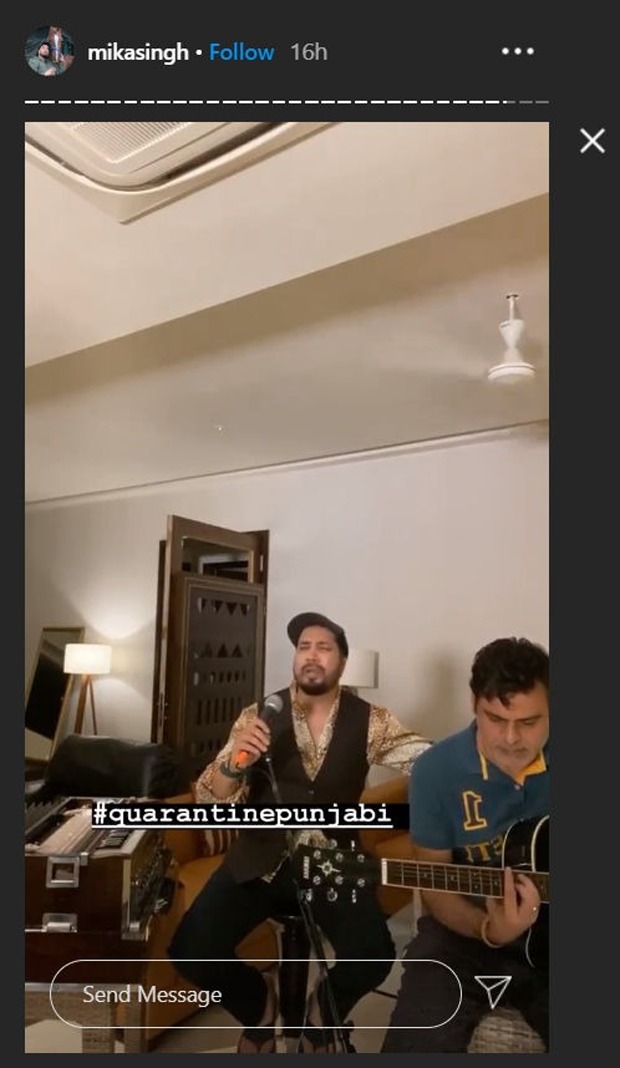 During the Janta Curfew on March 22, Kapil and Mika performed live on drums for their society people. Sharing the video, Kapil wrote, "Today I hired @mikasingh as host of the evening on #jantacurfew #thankyouINDIA. #INDIAfightsCorona #INDIA."
Kapil Sharma has contributed Rs 50 lakhs to the PM-CARES fund in the fight against coronavirus.
Season 4 of Money Heist was released earlier this month on Netflix amid much fanfare. The Spanish show originally titled La Casa de Papel has received a great response from across the world. The fourth season of Money Heist featured an Indian actor named Ajay Jethi who played the role of a Pakistani hacker. His character helps the Professor remotely to conduct the heist in the Bank of Spain.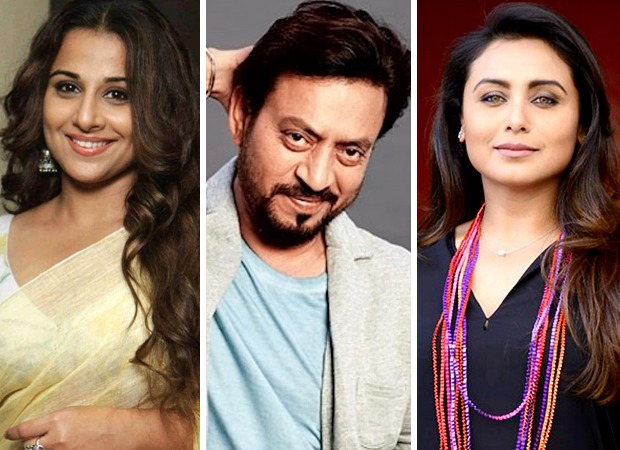 While several have been speculating the Hindi remake of the show, fans have already shared their list of actors for the show. While many have said that they would like to see Shah Rukh Khan or Ayushmann Khurrana play the role of Professor, Ajay Jethi in an interview with an entertainment portal said that if Shah Rukh Khan plays the role of the Professor it will be huge. He said that Shah Rukh is the Badshah of Bollywood and has gained stardom by starting from scratch in his career.
Ajay further said that actors like Irrfan Khan, Vidya Balan and Rani Mukerji can also play important roles in the Hindi remake. He said that Irrfan can play the professor as well, and Vidya and Rani can play Raquel and Alicia respectively. He said that after watching Shahid Kapoor in Kabir Singh, he feels that the actor can pull off any character in the series.
At a time when the world is fighting a pandemic and numerous countries are under a strict lock-down, we need some serious motivation to sail through. Thankfully, the internet has plenty. Actor Arjun Kapoor recently learned the inspiring story of Audrey Nethery, who suffers from a rare disease but has not let it dumb down her spirit, and was deeply moved.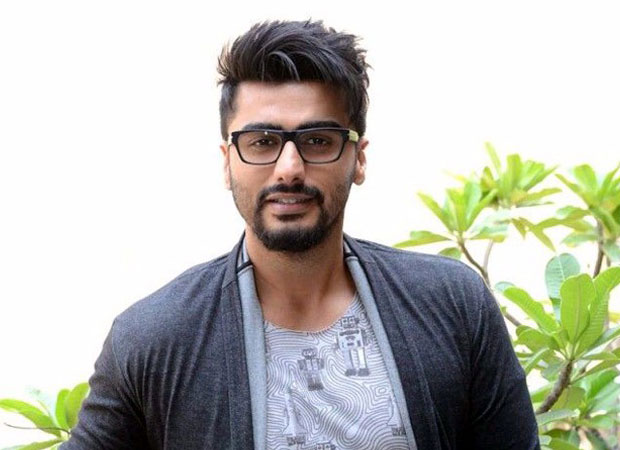 Arjun took to Instagram to share the story with his fans.  "I came across this adorable video of #AudreyNethery and I was awe-struck! Audrey was 2 months old when doctors diagnosed her with Diamond Blackfan Anemia, a rare blood disease that means Audrey doesn't make enough red blood cells," he wrote. In the video, Audrey is seen shaking legs cheerfully, within the house.
"As a result, she's on steroids and sometimes has to get blood transfusions, but her positivity and view of life just struck me, and made me think that if this girl can be so positive in her life, then why can't we all at least try to be positive through this unfortunate lockdown." he added. True that!
The actor, in an earlier conversation with Bollywood Hungama, had pointed out how the society was into a mad run of achieve things and this lockdown should come to us as a signal that we need to slow down and introspect.
Last seen in Ashutosh Gowariker's Panipat, Arjun now awaits the release of Dibakar Banerjee's Sandeep Aur Pinky Faraar.
BTS is keeping their promise. After wonderful two-day concerts on April 18 and April 19 featuring their previous shows during Bang Bang Con, two members RM and J-Hope did a live session on Thursday to interact with fans. South Korean group not only started #BTS_Of_The_Day hashtag to give a glimpse of their daily lives, but RM had also revealed that they would do more live sessions during this quarantine period.
During the Thursday session, they were seen doing some arts and crafts. Both of them decorated BTS lightstick (Army Bomb) in their own way. They also had a surprise guest. It had been a long time since BTS' youngest member Jungkook did a live session with fans. So, it came as a sweet surprise to the BTS Army when he appeared during the live session of RM and J-Hope. The last time he did live session was ten months ago, so clearly every missed chatting with him.
BTS leader RM recently announced they are already working on their next album. Meanwhile, their Japanese album is set to release soon. Their fourth LP 'Map Of The Soul: 7', that released in February this year, went onto become No. 1 in 21 countries.
Bigg Boss 13 fame Asim Riaz has become the latest sensation that has the fangirls drooling over him from the very first episode of the reality show. From being a model to being an internet sensation, Asim Riaz is now set to make it big in Hollywood as well with Fast and Furious 9: The Fast Saga. The star has already starred in two music videos, one with Jacqueline Fernandez and the other one with his ladylove, Himanshi Khurana.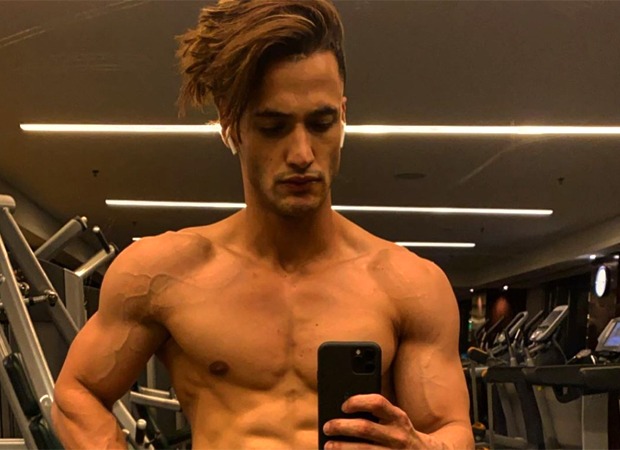 With him heading towards success at rocket speed, he has always been grateful to his fans for showing constant support and believing in him throughout. He has urged people to stay strong during the Coronavirus lockdown and has also inspired many to start working out at home. He recently shared a video of himself workout out and it will definitely motivate you! Asking people to focus on themselves, he has shared a minute-long video giving a small glimpse of his rigourous workout.
No wonder he has a massive fanbase with females in majority!
Actor Chris Hemsworth is set to reprise the role of God of Thunder, Thor in filmmaker Taika Waititi's next directorial, Thor: Love And Thunder. While the film is scheduled for 2022 release and is yet to roll out, Hemsworth recently revealed that it is one of the best scripts he has ever read.
"It's one of the best scripts I've read in years," Chris Hemsworth told the Philadelphia Inquirer during a recent interview. "It's Taika at his most extreme, and at his best. If the version I read is the one we get running with, it's going to be pretty insane."
Recently, director Taika Waititi went live on Instagram and had two surprise guests as Tessa Thompson and Mark Ruffalo. During the session, he revealed that he had four to five drafts ready and Tessa had read the latest one.  "It's one of those ones where I can't wait to do it," he said during the chat session. "There's so many great, great things in it. It's so over the top now, in the very best way. It makes Ragnarok look like a really run-of-the-mill, very safe film."
Thor: Love and Thunder has been now pushed to 2022. Directed by Taika Waititi and starring Chris Hemsworth, Natalie Portman, Tessa Thompson, and Taika Waititi, the film might also star former Batman Christian Bale. It will release on February 28, 2022.
Zareen Khan has made her big Bollywood debut opposite Salman Khan in Veer. Even though it was almost 10 years ago, Zareen and Salman are close friends even today. In her exclusive Instagram live chat with Bollywood Hungama, she revealed how she will forever be grateful to Salman Khan for giving her the opportunity to debut with him. She said that even though the film did not do well at the box office, her first dance number, 'Character Dheela' from Ready is still being appreciated. She says kids are still listening to it along with the adults so she has received immense love for it.
When asked about escalating her issue with a producer to Salman Khan, she says, "I don't really like speaking about my issues with anyone. I've always been a person who likes to take care of her own self, But I have immense respect for Salman Khan. Had he not been there, my life would have been entirely different. He has made me a part of this industry, and I'm very grateful to him for that. He's a very big personality and I am no one to him, but he still helped me be a part of this industry. But, it doesn't mean that I will be on his back 24/7 to help me out with future projects."
She further elaborated and said, "He has already helped me by giving me Veer, but the journey ahead from there has to be my own. But yes, he is very special to me. It's not like we talk every day on calls or messages, but I know for a fact that if I need his help, he is just a call away."
Actor Kartik Aaryan has urged all COVID-19 survivors in the country to donate their blood plasma for the recovery of those who are battling the pandemic. Kartik reposted a video of Sumiti Singh, who is the first COVID-19 survivor. She is seen donating her blood plasma.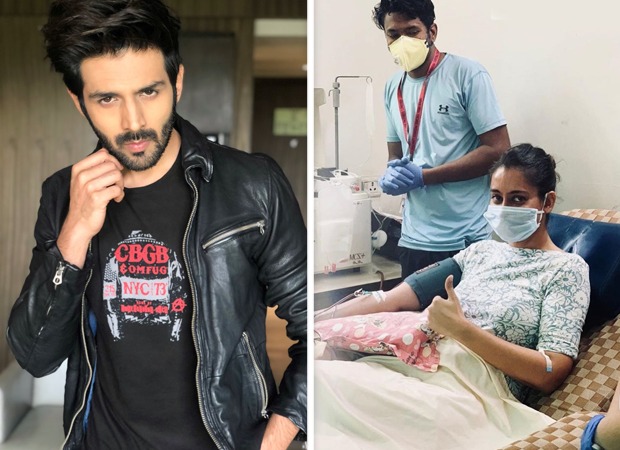 "I donated my blood plasma today— A person who has recovered from COVID is able to make antibodies against it. Also if you don't have any pre-existing ailments you are considered a healthy body and CAN donate your blood plasma, if willing, for the benefit of patients in a critical condition. With great joy and pride I am able to share that I fit all the necessary criteria to donate plasma and did so today at the Red Cross Ahmedabad," Singh wrote in the caption of the video.
She then focussed on the procedure to donate the plasma, which she said is similar to donating blood. "There is one needle that is used to draw blood from your body, and the blood runs through tubes that carry it into a machine. That machine separates the plasma from the blood. The same needle sends back blood to your body while the (yellowish coloured) plasma is collected in a bag. It"s all too cool. This happens through multiple cycles. I was also informed that the body will replenish the plasma in 24 – 48 hours," she explained.
"Dear Positives/Now Negatives… This was my first blood plasma donation experience. My feelings were oscillating between nervousness and excitement. On one part I was unsure about the procedure and how I'd feel thereafter. On the other hand, there was a desire to contribute in any way I could in the war against COVID. If it helped anyone, anywhere I was doing it. Expect 2 needle pricks. The first one to check if you have antibodies.The second one to draw blood out and transfer it back in.
"The procedure lasted 30-40 minutes. Most of this time I was fine, however for 3- 4 minutes I felt nauseous and light-headed. My doctors at the Red Cross, immediately helped me with what I was feeling and put me at ease. I have been completely fine, thereafter.
"SVP hospital is the first in India to get approvals for trials for Plasma Therapy and I wish them all the luck in the world & thank them for taking me through this. If I can do it…. maybe you can too," wrote Singh.
Kartik had interviewed Sumiti Singh on the first episode of his online chat-show Koki Poochega, and lauding her effort he urged all survivors to follow her example. "So proud of @sumitisingh I urge all survivors to check with their doctors and donate their blood plasma if eligible to help critical patients who are on the road to recovery. Also a big Thank You Sumiti for spreading awareness #KokiPoochega," he posted.
Zareen Khan has been one of the most outspoken actresses who has always stood her ground when it comes to her professionalism. In her recent exclusive Instagram live session with Bollywood Hungama, Zareen Khan opened up about various issues that she has faced since she debuted in the industry. From being compared to Katrina Kaif in terms of looks, to facing the infamous casting couch issues, Zareen Khan spoke in detail about her experience.
When asked about it, she said, "I have been through casting couch. People try to slip it in the conversations indirectly, some even ask for it openly, but I am a no-nonsense person. I don't care if you don't give me work, but I am not going to compromise my (self) respect or the values that I believe in. I am not going to do anything my heart does not agree to, just for the sake of getting work."
During this period of lockdown, Amitabh Bachchan seems to be busy visiting the memory lane. The actor has been sharing old pictures from his personal life as well as from his journey through films.
Recently, the actor took to his Instagram handle to share a collage of his pictures from his earlier days. Sharing the collage, Amitabh wrote, "The age of innocence is over." Out of the four pictures, the first picture looks probably from the late 60s, while the other three are the same pictures and seem to be from the 70s when the actor was flourishing in his career.
Fans and followers of the actor were in awe of the picture and praised Amitabh Bachchan in the comment section. A few days back, the star had posted a picture from his very first photoshoot for a magazine in 1969.
Meanwhile, on the work front, the actor has several interesting projects lined up. The actor was supposed to be seen alongside Ayushmann Khurrana in the film Gulabo Sitabo in April. However, the release has been pushed owing to the pandemic. The actor will also be seen in Ayan Mukerji's Brahmastra alongside Ranbir Kapoor and Alia Bhatt. The actor also has Chehre and Jhund lined up.
During the lockdown period, celebrities are entertaining fans with throwback pictures from their personal lives and also from the sets of films. Recently, Gulshan Grover took to his Instagram handle to share an unseen still from an unfinished film featuring Aamir Khan and Raveena Tandon.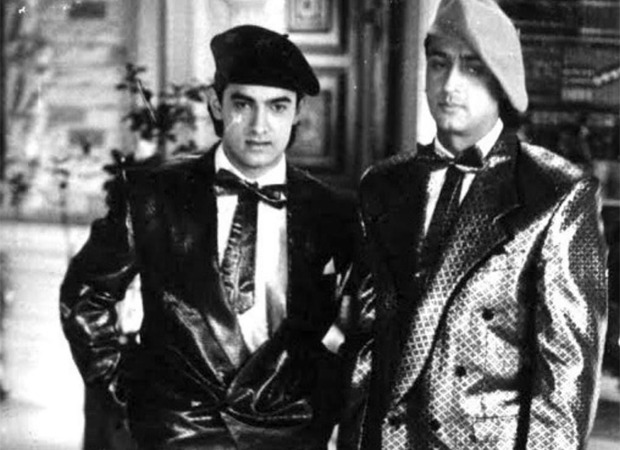 Gulshan Grover sharing the picture, wrote, "Aamir Khan and me in an unfinished Film #TimeMachine, directed by @ShekharKapur. Raveena Tandon was the leading lady. "In the picture, Aamir Khan and Gulshan Grover can be seen all suited up and posing for the camera.
The unfinished film titled Time Machine was directed by Shekhar Kapur. Apart from Aamir and Gulshan, Raveena Tandon was also a part of the film.
Meanwhile, on the work front, Gulshan Grover will next be seen in Rohit Shetty's Sooryavanshi. The film was supposed to release on March 24 but had to be pushed owing to the pandemic. The actor will also be seen in Mahesh Bhatt's Sadak 2. The second instalment of the hit movie will star Alia Bhatt, Aditya Roy Kapur along with Sanjay Dutt and Pooja Bhatt.
Divya Bharti, who passed away at the tender age of 19, was one of the most popular and highest paid actresses of her time. A year before her accidental death in Mumbai, she tied the knot with producer Sajid Nadiadwala, when she was at the peak of her career.
Sajid Nadiadwala's wife Warda Nadiadwala, in a conversation with Bollywood Hungama, stated that Divya, although she passed away many years ago, continues to be a part of their lives. "I know people keep throwing these questions sometimes. Sometimes they think I am being trolled. Divya is still very much a part of our lives. Her family, her dad, her brother Kunal, they are like our family, they are a part of each celebration. So when you guys try to troll me, please know that I am not getting trolled. On her anniversaries and birthdays, we speak to each other. When my children watch her movies, they call her 'Badi Mummy'. So, guys, she is still a very, very beautiful part of our lives," she said.
She went on to add that Sajid shares a very affectionate bond with Divya's father and brother as well. "Sajid is so close, Sajid is like a son to dad, after mumma (Divya's mother) passed. You can't even imagine how close dad and Sajid are. And Kunal and Sajid too. They talk just like brothers would. And I have not tried to replace her ever. I have made my own place. Memories are always beautiful. So, stop trolling me! She is a part of my life, and we are enjoying. Sometimes people say, 'Divya Bharti bahot acchi thi. Of course, bahot acchi thi yaar. We love her. She is very much a part of my life," she concluded.
Hope this will shut the trolls for once and for all!
Priyanka Chopra, who keeps traveling to India for work and to meet her family, is presently living in Los Angeles with husband Nick Jonas. It looks like the Covid-19 pandemic is far from going away, and she would have to wait longer before she can visit her Mumbai home again. Meanwhile, on World Earth Day, she wrote a thoughtful post on Instagram.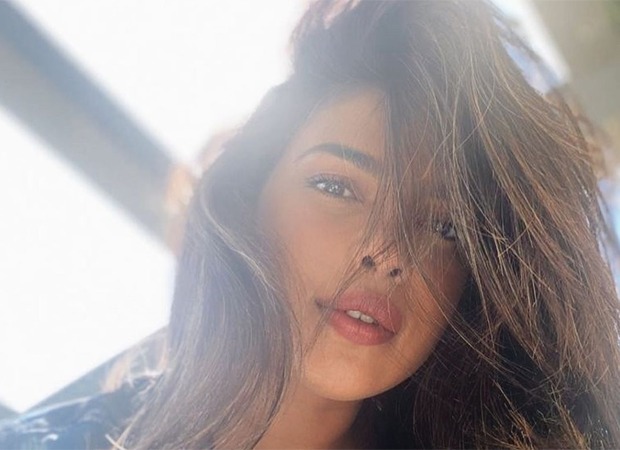 "We may be apart right now, but Earth keeps us connected. This is our home. Let's heal Mother Earth together.  #EarthDay #EarthDayEveryDay," her post read. Accompanying her note were two sun-kissed selfies.
Priyanka, who is doing her bit to raise awareness around the pandemic and has contributed generously to various funds aiding the needy, recently performed at the One World: Together At Home concert, alongside celebrities like Lady Gaga, Celine Dion and other globally renowned artists. She also hailed the organisers for raising USD 127 million that will be spent to ensure better healthcare, sanitation and fulfill basic needs of the poor and the homeless.
Actor Karanvir Bohra's Instagram post on completing 100 rounds of Surya Namaskar is the perfect fitness inspiration we need right now to get us going. In the post, Karanvir Bohra is seen displaying his posture and fitness through various Surya Namaskar asanas.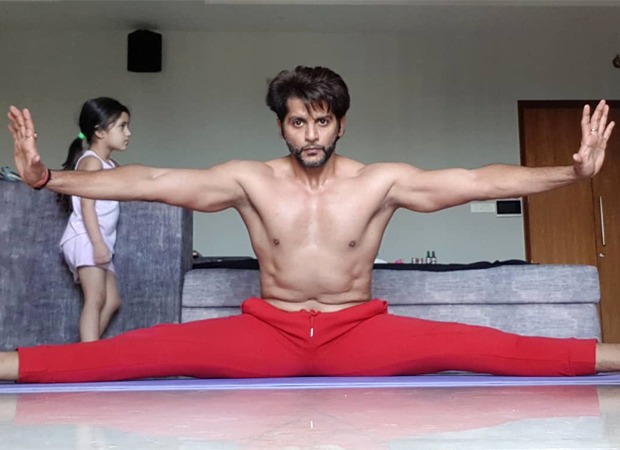 With so many fitness options available to an actor it was videos and pictures of fellow actors that inspired Karanvir Bohra to opt for the traditional Surya Namaskar. "I started doing Surya Namaskar instead of doing a lot of weights and I got the inspiration from Jacqueline Fernandez when I saw a video of her doing 108 Surya Namaskar. I genuinely thought if she could do 108 I could surely do it too. I also saw Karan Singh Grover doing Duck Walk on his terrace and was instantly inspired. When you see Brent and Aashka do their yoga practice every day it gives you a boost. All these videos and images make you think that these guys must have so much focus and motivation to put themselves into doing this", said Karanvir Bohra.
The actor goes on to share a famous quote from Bruce Lee, which says, "I fear not the man who has practiced 10,000 kicks once, but I fear the man who has practiced one kick 10,000 times."
Actors Rashami Desai and Devoleena Bhattacharjee became thick friends while in the Bigg Boss 13 house. The two supported each other unconditionally and they continue to do so even after the show was over.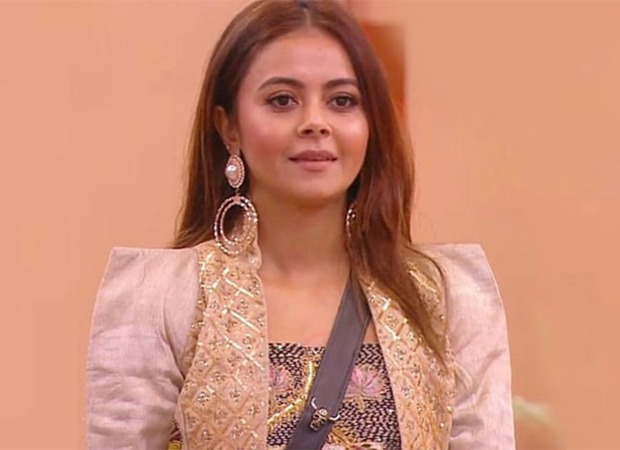 Recently, Rashami Desai was in the news after screenshots of her bank statements were leaked on social media. According to the statement, lakhs of money was transferred to Arhaan Khan whom she was dating until she realised that he lied about his son from his previous marriage. Rashami alleged that Arhaan withdrew the amount in her absence while she was inside the BB house.
In an interview with a daily, Devoleena reacting to the matter said that Rashami is her friend and she is strong enough to fight on her own. She said that she will support her friend but will also give her space as an individual. She further said that Rashami trusted a fraudster and is now paying for it. Devoleena said that Arhaan took advantage of Rashami on every front, be it for her money or publicity.
Reacting to Arhaan's accusation that it was Rashami who leaked the bank statement to malign him, Devoleena said that no one knew Arhaan before Bigg Boss and that he got the show because of Rashami. The actress said that it is Arhaan who is trying to malign Rashami by resorting to cheap tactics. She also said that it is hilarious that Arhaan is claiming to be her business partner when he did not even have the money to live in the city.
Bhumi Pednekar has been trying to leave a positive social message among people through her movies as well as her nature protection initiative Climate Warrior. The socially conscious actress believes that every individual has the power to make a difference. "I believe all of us have the power to make the world a better place in our own unique ways. I try and do that through my cinema and the way I lead my life," says Bhumi.
She adds, "I have mostly gravitated towards cinema that is meaningful and leaves a message. From Dum Laga Ke Haisha (against body shaming) to Toilet: Ek Prem Katha (women's hygiene) to Saand Ki Aankh (women empowerment), etc I have deeply connected with these films. I would like my films to leave a positive message on society and thankfully my films have done so effectively in their own way."
Bhumi says she wants to walk the talk when it comes to leading a conscious way of life. She says, "I also want my actions to echo that I deeply care for society and my fellow citizens of the world. That's the reason why I started Climate Warrior. It is a platform through which I want to tell people that we have to care for nature, we have to take care of it because our future, our existence depends on it."
The actress pledges to work hard towards climate conservation as it is the need of the hour. She says, "Climate change and climate justice is something that I deeply care for and I intend to work really, really hard to spread the awareness of nature conservation in every way possible."
She adds, "I want to collaborate with as many people as possible to spread the word that the time for us to act is now. We have already lost a lot of time and if we don't act now, all will be lost. We owe it to the world and our future generations and we have to take care of our gorgeous planet and preserve it."
The latest filter on Instagram is a 'Guess The Gibberish' filter where multiple letters are placed in a confusing way and one has to guess what the words actually mean. Anushka Sharma is the latest of the lot to join this league and it looks like this is the new way for her to pass time. The lockdown has taken a toll on many to figure out the correct way to spend time and Anushka Sharma is one of the few to come up with the best and the most entertaining ways.
From cheering like a 'true fan' cheers for Virat Kohli on the pitch, to trying multiple Instagram filters, Anushka Sharma has made the lockdown a lot more entertaining. She tried the latest 'Guess The Gibberish' filter and her almost successful attempt is laud-worthy. Take a look at her attempt and we just can't help but miss the sly look she gives to Virat Kohli after her close enough attempt.
Have you tried using 'Guess The Gibberish' filter yet? Be sure to let us know in the comments below.
Actor Diljit Dosanjh, who juggles his life between acting and singing in both Punjab and Hindi industries, has often worked with foreign models on his music video projects. Now, an old photo has resurfaced online which features Netflix's new reality show, Too Hot To Handle's Chloe Veitch.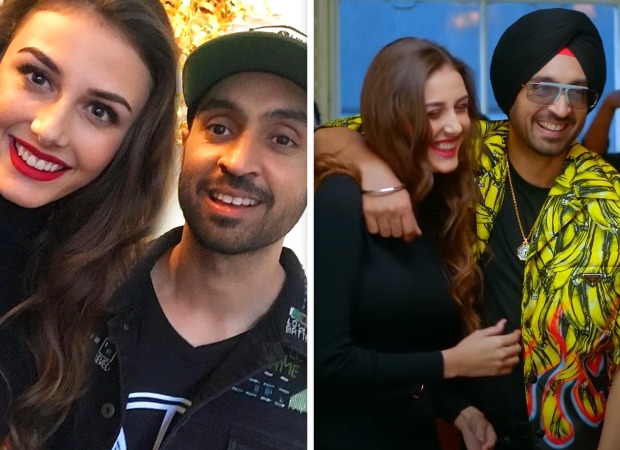 The 21-year-old model worked with Diljit Dosanjh back in 2018 in a music video 'Muchh' and had shared a selfie with him on her Instagram. She captioned it, "Good things come to those who put the work in! New project coming soon- @diljitdosanjh."
While the music video was filmed in 2018, it released in August 2019.
Chloe Veitch, now 21, is one of the 10 original cast members on Netflix's new dating show.
Sushmita Sen and Rohman Shawl have been giving us major fitness and couple goals during the lockdown. Sushmita Sen has been sharing videos of how she's been spending her time during the lockdown with her family. From bonding with her daughters to spending more time in with her beau Rohman Shawl, she's been making the most of this time. Being the fitness enthusiast that she is, she attempted Garbhasana with Rohman and the results are surely going to motivate you to take up yoga.
What won our hearts was the forehead kiss that Rohman gave Sushmita towards the end of it and we can't help but gush over the cute couple. She posted the video with the caption, "#garbhasana ❤️ All grown up & yet nothing beats the comfort of the fetus pose!! Nothing calms the mind faster than going back to the source!!????????❤️???????? besides, @rohmanshawl attempting this with me is #adorable ????????????we wish you calm & all the love in the world!! #yourturn ????????❤️ I love you guys!!! #duggadugga ????
Aren't these two just the cutest?
Social media can be a tricky place to be in. Fans keep a tab on celebrities and who they follow and unfollow on the internet. Actress Nidhhi Agerwal, who works in both Hindi and South industries, was rumoured to have unfollowed cricketer KL Rahul. For years, there were speculations that they were dating but none of them ever confirmed it. But, rumours were rife that she unfollowed him on social media.
Speaking to Bollywood Hungama, Nidhhi clarified, "No, I am still following him. Infact, it was his birthday yesterday or day before. I am following him and we are friends. He is a very good cricketer. He is a Bangalore boy and I am a Bangalore girl. I'll always be very proud of him since I have known him for a very very long time. No, I have not unfollowed him. Everything is still the same."
The actress also spoke about her relationship status. "I am single. I don't even know where my phone is half of the day. I am busy, watching stuff and that's okay. I am completely single and I am very happy," she added.
Meanwhile, it seems like KL Rahul is dating Athiya Shetty.
On the work front, Nidhhi Agerwal is set to star in Tamil film Bhoomi alongside Jayam Ravi and Satish.
Kiara Advani has recently started sharing throwback videos of herself amid the lockdown. Like most of the celebrities, she has been going through her old videos and pictures and uses the hashtag '#TheWonderYears' to address them. previously, she was seen drinking water from her favourite Cinderella mug and also spoke about her fetish for mugs.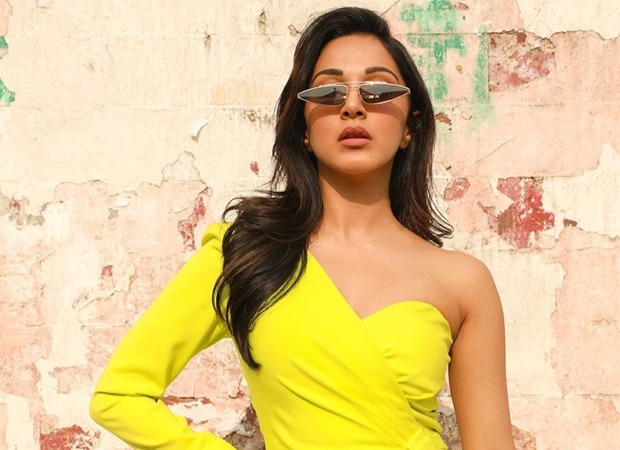 In the recent video, she is seen dancing on Bollywood music in a ballerina dress, while she flaunts her Bharatnatyam moves. Watching her dance, her mother can't help but admire her then little one as she embraced her inner Bollywood junkie. She posted the video with the caption, "When mom thought I would join the Bolshoi ballet but I chose Bollywood instead????????‍♀️ #thewonderyears ????????‍♀️????????????"
On the professional front, she will next be seen in Bhool Bhulaiyaa 2 with Kartik Aaryan and Laxmmi Bomb with Akshay Kumar. Even though she has starred in Good Newwz with Akshay Kumar, this is the first time she will be paired opposite him as his leading lady in Laxmmi Bomb. Bhool Bhulaiyaa 2 is also going to mark the first film where she will be paired opposite Kartik Aaryan.
Pop sensation Lady Gaga will be back this year with her new studio album 'Chromatica' that was supposed to release on April 10. The fans are stoked to witness new sound from the singer who recently released a track 'Stupid Love' from her album. After multiple rumours about big collaborations, the singer has confirmed that Ariana, K-pop group BlackPink and Elton John will be featured on her album.
Lady Gaga, on Wednesday, unveiled the tracklist of her upcoming album after he was leaked earlier in the day.
Tracklist:
1. "Chromatica I"
2. "Alice"
3. "Stupid Love"
4. "Rain On Me" (ft. Ariana Grande)
5. "Free Woman"
6. "Fun Tonight"
7. "Chromatica II"
9. "911"
9. "Plastic Doll"
10. "Sour Candy" (ft. Blackpink)
11. "Enigma"
12. "Replay"
13. "Chromatica III"
14. "Sine From Above" (ft. Elton John)
15. "1000 Doves"
16. "Babylon"
Lady Gaga postponed her album launch recently and even revealed that she was supposed to do a surprise set during Coachella 2020. "I know you are disappointed. Probably angry and sad," she wrote in a statement. "But I also know that as a fan base … we are the kindness punks. So I ask you to practice that kindness in these trying times."
As far as the four-member group is concerned, Jisso, Rose, Jennie, and Lisa wrapped up In Your Area world tour followed by four concerts of their Japanese dome tour. They are expected to make their comeback and release new music in the first half of 2020.