Bollywood actor Sushant Singh Rajput's demise on Sunday sent shockwaves in the film industry and among his fans. The 34-year-old died by suicide. According to reports, he was suffering from depression and was being treated for the same.
Post his death, several initiated the conversation around the importance of mental health. Some even went ahead to accuse the nepotism culture of the industry as the cause of his death. However, there is no proof of the same and the police are currently investigating the matter.
Meanwhile, actor Prakash Raj took to Twitter to speak about how he has lived through nepotism. Sharing a video of Sushant Singh Rajput talking about nepotism, Prakash Raj wrote, "#nepotism  I have lived through this .. I have survived … my wounds are deeper than my flesh ..but this child #SushanthSinghRajput couldn't.. will WE learn .. will WE really stand up and not let such dreams die .. "
Actor Sushant Singh Rajput passed away in Mumbai on June 14. He was 34 years old and died of suicide. While his death has left the nation in shock, tributes have been pouring in from all across for the actor. Former Australia all-rounder Shane Watson took to Instagram to pay tribute to the actor. Watson said, "I can't stop thinking about #sushantsinghrajput. It is so tragic that someone that was so incredibly talented has left our world way too soon."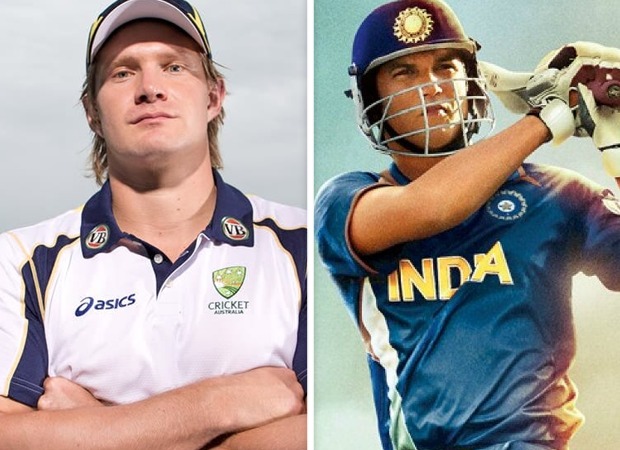 Recalling his performance as cricketer Mahendra Singh Dhoni in MS Dhoni – The Untold Story, Shane further wrote, "In The Untold Story, at times you forgot whether it was Sushant or MSD. Amazing portrayal and now the world is much poorer with him not here in it."
Sushant Singh Rajput's death has sent shockwaves across the nation. Even cricketers Sachin Tendulkar, Virat Kohli and Yuvraj Singh mourned his untimely passing. "Shocked to hear about Sushant Singh Rajput. This is so difficult to process. May his soul RIP and may god give all the strength to his family and friends," Virat Kohli tweeted.
"Shocked and sad to hear about the loss of Sushant Singh Rajput. Such a young and talented actor. My condolences to his family and friends. May his soul RIP," Sachin Tendulkar said.
Celebrities are avid social media users. Amid nationwide lockdown due to the outbreak of Coronavirus, they have been sharing glimpses of their lives on the internet. Actress Neha Sharma is going down the memory lane.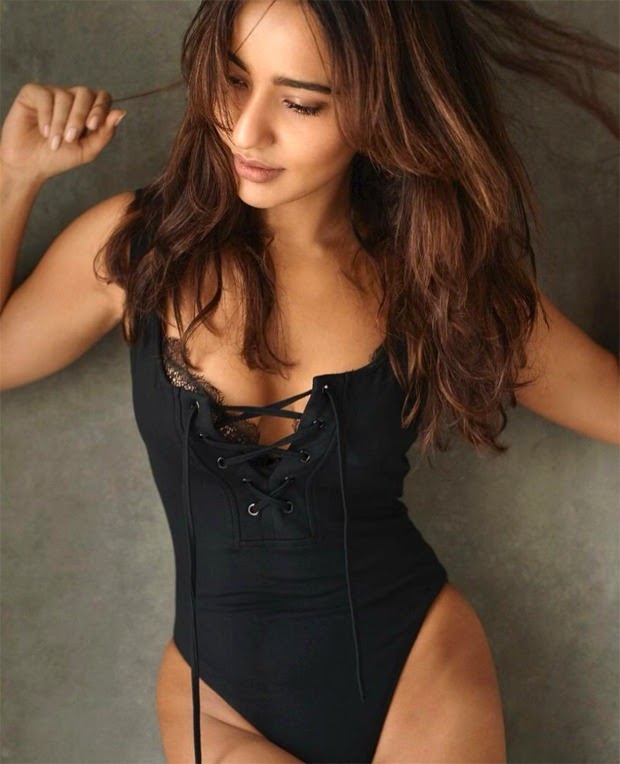 On Friday, Neha took to her Instagram to share a throwback picture from her photoshoot. She is seen in a black corset monokini as she flaunts her sexy physique.
On the work front, Neha Sharma was recently seen in the role of a lawyer in the web series Illegal that went live on Voot Select on May 12.
Amid nationwide lockdown, Kriti Sanon has been actively sharing glimpses of her life on social media. From photos to videos to penning poems, she is doing it all.
On Friday, Kriti took to Instagram to share a beautiful monochrome picture of herself. Penning her thoughts, Kriti wrote, "I think I'm an old soul. That believes in the idea of true love and loyalty, Loves old songs, Looks for Real in this world full of pretence, Loves the idea of holding hands, a peck on the forehead, long unexpected messages, black and white pictures and of course, Poetry. #PoeticSoul #RandomThoughts #BeMyPoetry"
Check out her post here –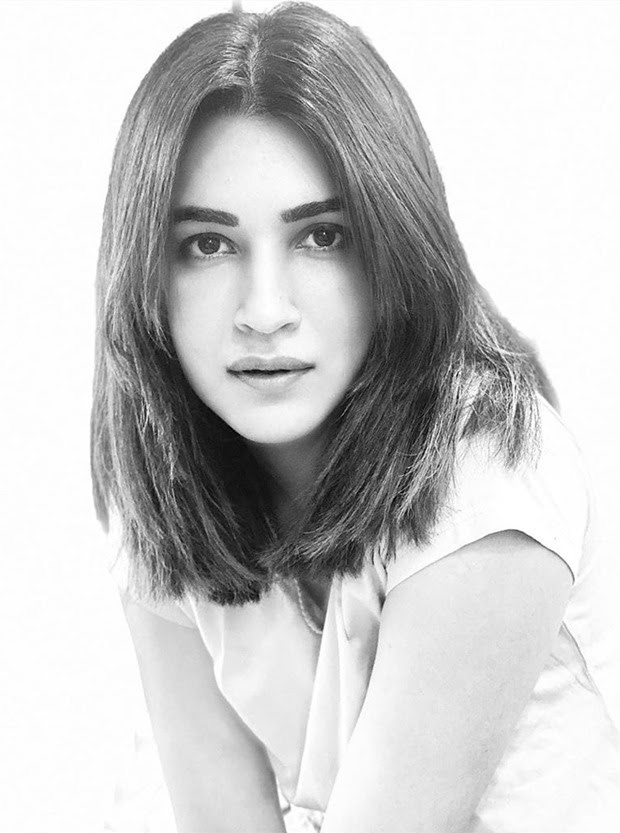 On the work front, Kriti Sanon has wrapped the shooting schedule of her next film Mimi. She is yet to shoot a dance number. The actress will essay the role of a surrogate mother. The Laxman Utekar directorial is a Hindi remake of Marathi film Mala Aai Vhhaychy.
The country has been in lockdown for over 2 months now and the entire film fraternity has come to an indefinite halt. Most people are managing work from home and so is Deepika Padukone. The actress has been engaging in online narrations of scripts. Deepika is using this time productively as an actor and having virtual meetings with filmmakers at this time. It is the new digital way of creative interaction for the actress.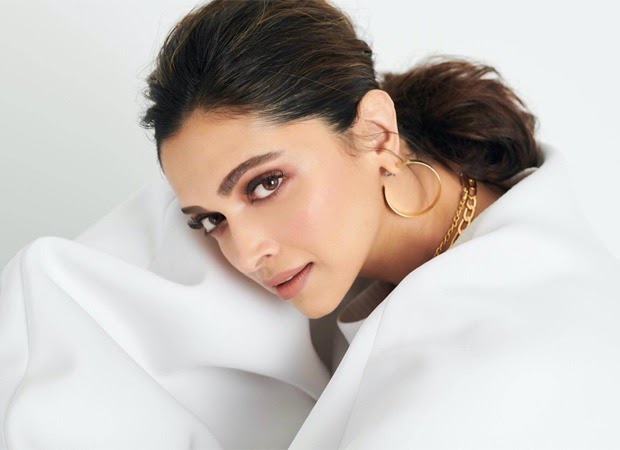 According to the sources, "Deepika has been working on her projects that are already announced and is also listening to newer scripts via video conferencing to decide her next projects". If this is true, her fans can rejoice as now she will be working on more memorable characters for them across the globe. Adding on to it, the source also shared that, "Had it not been for the lockdown, Deepika would have currently been in Sri Lanka, shooting for Shakun Batra's untitled next that also stars actors Siddhant Chaturvedi and Ananya Panday".
In her journey so far, Deepika has given us many remarkable movies and characters some of which are Piku, Naina from Yeh Jawaani hai Deewani, Mastani from Bajirao Mastani, Veronica from Cocktail and the list goes on which are etched in our hearts forever. The actress truly enjoys an unparalleled career graph with an unprecedented fan following. Her extraordinary craft and her ability to bring her roles to life on celluloid is commendable.
To battle the ongoing pandemic, India has been under a lockdown for over two months now. The daily wage labourers and migrant labourers are among the worst hit. Among individuals who are tirelessly trying to ease the migrant labourers' suffering and send them back to their respective hometowns, Bollywood actor Sonu Sood is one.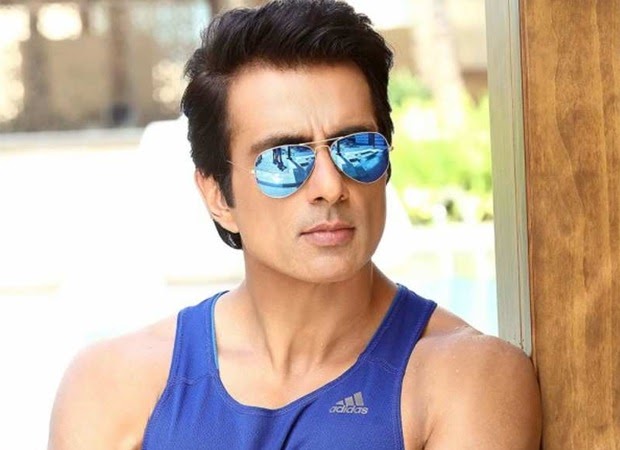 Sonu has already booked numerous buses and arranged for many such groups of labourers to go home and says he will continue doing so. Needless to say, he has touched innumerable hearts with his gesture. One such migrant woman, who could reach home safely thanks to the actor, was recently blessed with a newborn baby, and decided to name their son after Sonu. In a recent interview, the actor revealed that the child was named Sonu Sood Srivastav, Srivastav being the last name of the family. He added that he suggested the kid's mother to name him Sonu Srivastav, but she insisted on Sonu Sood Srivastav. Calling it a 'sweet' gesture, the actor said he was touched.
Sonu, who originally hails from Punjab's Moga, was recently also hailed by Punjab CM Captain Amarinder Singh for his good deeds, besides receiving tons of applause from his colleagues and friends in B-town.
It's been over two months since the national lockdown began, and one does not know when the uncertainty will end at all. We all have our own long to-do lists after the lockdown lifts. As far as Sonakshi Sinha is concerned, she is a travel buff who can't wait to take her next trip.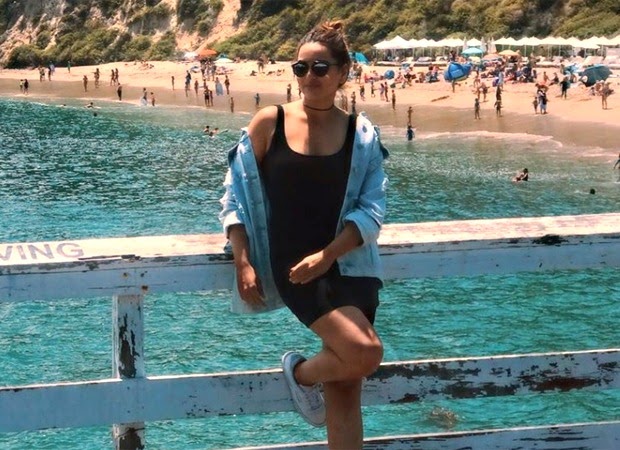 Sonakshi took to Instagram to share a throwback photo, from one of her trips where we see her posing in front of a gorgeous blue water body, with a beautiful scenery in the background.
Not the first time she is digging throwback photos from her past trips. A few weeks back, she revealed what she was going to do once the lockdown ended. The actor shared a video of herself diving into the sea from a yacht. "this video is a #throwback and also what i would like to do once all this is over," she wrote. Pretty much everyone's state of mind right now!
Sonakshi, who was last seen reprising her role of Rajjo in Dabangg 3, will be next seen in Bhuj: The Pride of India.
Social media users have expressed their anger towards an advertisement for an atta and bread maker by KENT RO Systems for showing house helps in a bad light. The ad features actress Hema Malini and Esha Deol.
Hema Malini is a longtime ambassador of the company and has issued a clarification on the same. The ad reads: "Are you allowing your maid to knead atta dough by hand?" Referring to the novel coronavirus pandemic, the ad further reads, "Her hands may be infected. Choose KENT Atta & Bread Maker for hands-free kneading of dough. Let automation take care of hygiene this time!" The ad comes at a time when the country is dealing with the novel coronavirus and has raised several issues on the grounds of discrimination.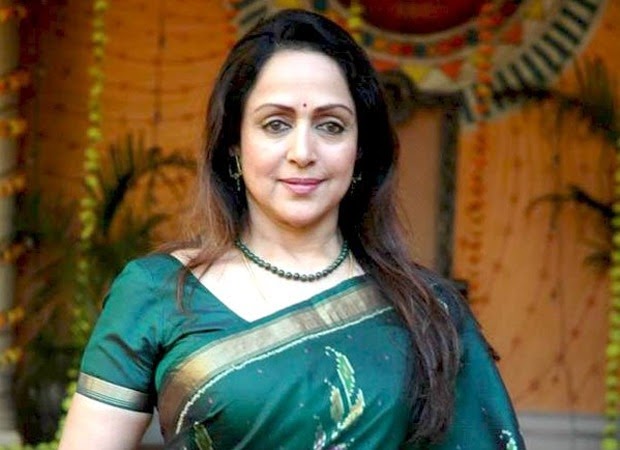 After the backlash, Hema Malini took to her twitter handle to issue a clarification on the matter. Views expressed by the recent advertisement of Kent Atta by @KentROSystems do not resonate with my values and are inappropriate, The Chairman has already tendered a public apology for the mistake. I hereby wish to put on record that I respect and stand by all sections of society," she tweeted sharing an elaborate statement on the matter.
The company also issued an apology from their official twitter handle, "Please accept our sincere apologies for having published the Ad of Kent Atta & Bread Maker. It was unintentional but wrongly communicated and it has been withdrawn. We support and respect all sections of the society," it read.
Coronavirus has taken a massive toll on the lower middle class people in India, especially those that survive on a daily wage. People have been walking miles across the states to make sure that they reach home to their families and during this, a lot of those have also lost their lives. Mumbai is one of the most crowded cities of the country and also is home to Asia's biggest slum, Dharavi. Even though the cases in Dharavi have been doubling 19 days apart as opposed to the records that showed a two days' gap, three weeks ago, it's still a hot-spot for Coronavirus.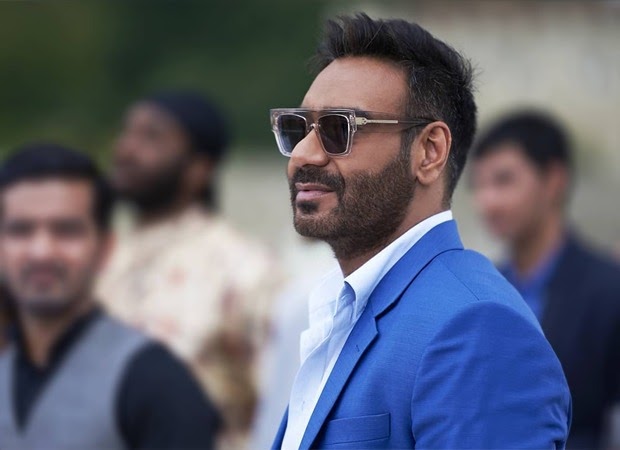 To help the people living in Dharavi, Ajay Devgn and his team have made it a point to help provide hygiene kits and daily ration. So far, they have helped 700 families and Ajay has urged his fans and followers to come forward and donate to this cause. He took to his Twitter to share the details and said, "Dharavi is at the epicentre of the Covid19 outbreak.Many citizens supported by MCGM are working tirelessly on ground through NGOs to provide the needy with ration & hygiene kits. We at ADFF are helping 700 families.I urge you to also donate http://bit.ly/Feed-Dharavi #MissionDharavi"
Take a look at it.
This gesture by Ajay Devgn has won a lot more hearts!
On World Menstrual Hygiene Day, the ethereally gorgeous Manushi Chhillar will be promoting the need to educate girls with all information on maintaining hygiene, constructing adequate sanitation facilities, and providing quick access to feminine hygiene products. The former Miss World has been roped in by UNICEF to spread this awareness because she runs her own initiative on menstrual hygiene called Project Shakti that works tirelessly across several states of India.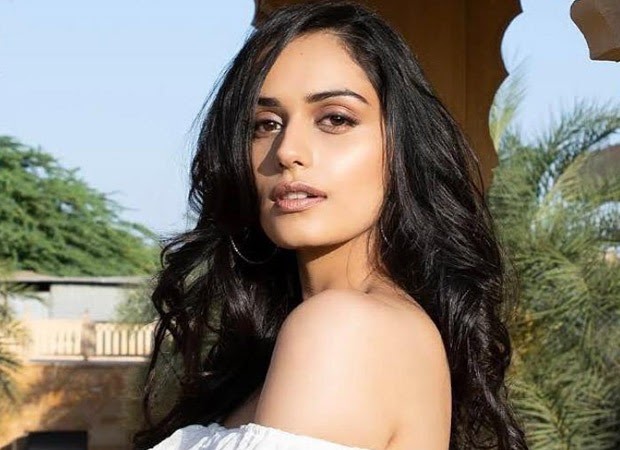 Manushi, who is participating in the UNICEF global initiative called the Red Dot Challenge – a symbol adopted by the world body to depict menstrual cycle, says, "Menstruation is still a taboo and we will have to work hard towards ensuring that every girl, every woman in every corner of our country is safe."
She adds, "Every young girl has the right to accurate information about her body. Without the right information, girls often don't know how to safely manage their period. There still is silence and misinformation. We have come a long way but a lot still needs to be done. We all need to contribute towards raising awareness on this. I'm proud and honoured to be associated with UNICEF for this novel initiative that aims at debunking misinformation, taboos and also raise awareness on this critical issue."
The beauty queen turned actor will debut in Bollywood with the highly anticipated big ticket venture called Prithviraj opposite Akshay Kumar. She will be playing the royal princess Sanyogita, whose tales of beauty mesmerised an entire nation.
Raveena Tandon is leaving no stone unturned to do her bit for the world in these challenging times of COVID – 19. The actress has been involved with various campaigns to help the underprivileged in society and continues to send out positive messages on her social media handle. In the past, Raveena has hosted a virtual music concert to pay tribute to frontline workers battling the coronavirus. Presented by Lions International, a leading service organization, the same encouraged individuals to contribute to the PM-Cares Fund.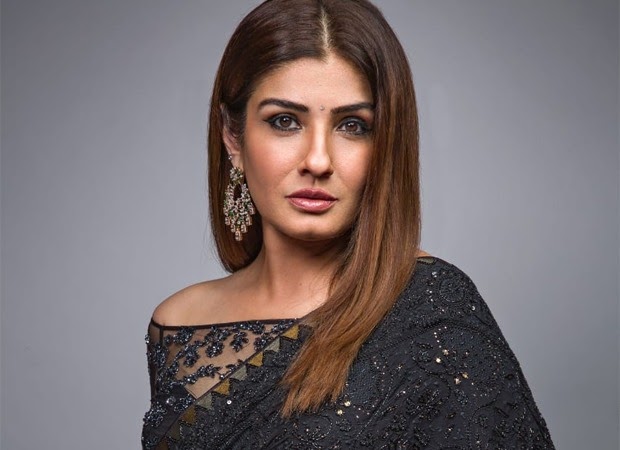 Interestingly, since May 28th marks 'World Hunger Day', Tandon has joined hands for a special initiative called 'Know Hunger' which will help feed millions of children and their families across India with The Akshaya Patra Foundation. Several underprivileged kids continue to battle hunger and inadequate nutrition caused by the COVID-19 pandemic and in such times we have Raveena Tandon showing her solid support by becoming a part of this special digital show for a leading entertainment channel. Present as one of the esteemed guests, the stunner aims to inspire Indians all across to do their bit.
Opening up about the initiative, Raveena Tandon said, "It really breaks my heart to learn and accept the fact that there are millions of Indians who aren't as privileged as some of us. They don't have a family, a house to live, and something as basic as everyday meals. I feel it's everyone's responsibility to do as much possible in their own capacity. I've always believed in supporting whoever is in need of help, as a citizen of India, I feel it's my duty to do the same."
Actor Sonu Sood has been organizing transport services to send the helpless, underprivileged migrants home. The actor has already organised multiple bus services for migrant labourers to send them home and help them unite with their families in this difficult hour of coronavirus. Sonu has sent more than 12,000 migrants to their houses in Uttar Pradesh and Bihar.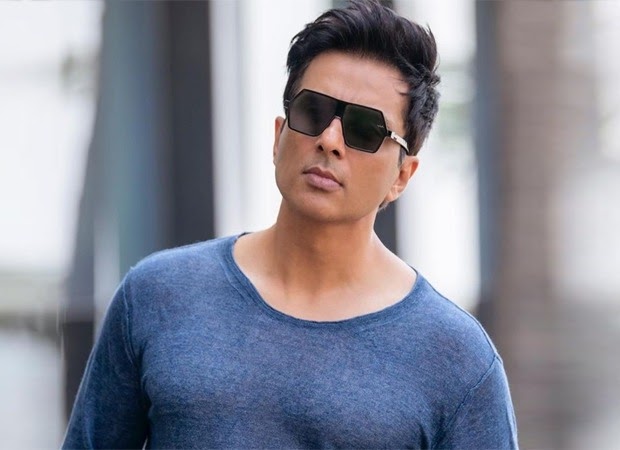 Governor of Maharashtra Bhagat Singh Koshyari on Wednesday praised Sonu Sood's efforts to help the labourers. "Governor Bhagat Singh Koshyari called up actor, filmstar @SonuSood and complimented him for his dedicated work in facilitating the safe transportation of migrant people from various states to their home states," tweeted the Governor of Maharashtra.
"Thank u so much sir. Your words inspire me to work harder. Will continue working for the migrant brothers and sisters till we unite them with their families. Honoured," responded Sood.
Sonu Sood recently donated over 1,500 PPE kits to doctors across Punjab. He has also been feeding thousands of underprivileged people along with providing meal kits to migrants in the Bhiwandi area during the holy month of Ramadan. Earlier, the talented star had provided his Mumbai hotel for the accommodation of the medical forces.
During this time of lockdown, filmmaker Karan Johar is making use of his social media to entertain his fans and followers. With his series 'Lockdown With Johar' the filmmaker shares everyday conversations with his twins Yash and Roohi.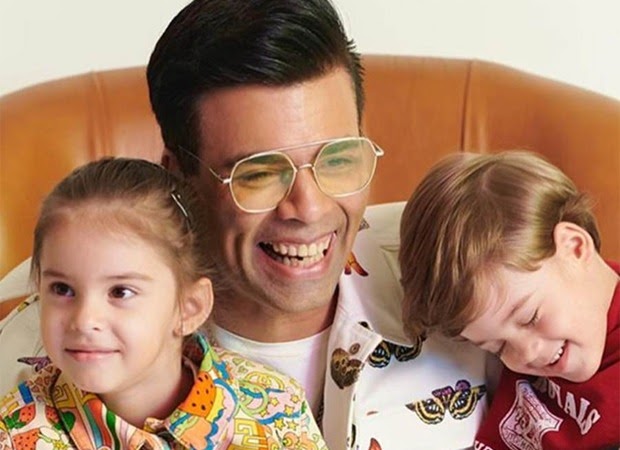 In the latest episode, Karan can be seen playing rapid-fire with his kids. Karan begins by asking Yash his favourite people in the house and he says his name and his sister Roohi. Meanwhile, Roohi names her school teacher as the coolest person she knows. Roohi and Yash name each other when Karan asks them the most handsome person and the prettiest person they know.
Karan Johar then asks who would they like to play with next- Taimur (Kareena and Saif Ali Khan's son) or AbRam (Shah Rukh Khan and Gauri Khan's son). Answering to this question, Roohi names Taimur and Yash names AbRam. Sharing the video, Karan wrote, "Rapid fire with the only guests I can interview!!! Excuse the originality of my questions…"
Two days ago, Karan Johar took to social media to reveal that two members of his household staff have tested coronavirus positive. He said that rest of his family members and staff have tested negative and are currently under 14-day isolation.
Actress Vidya Balan is excited about her debut as a producer with the film "Natkhat", which will be screened on June 2 at the digital film festival named 'We Are One: A Global Film Festival.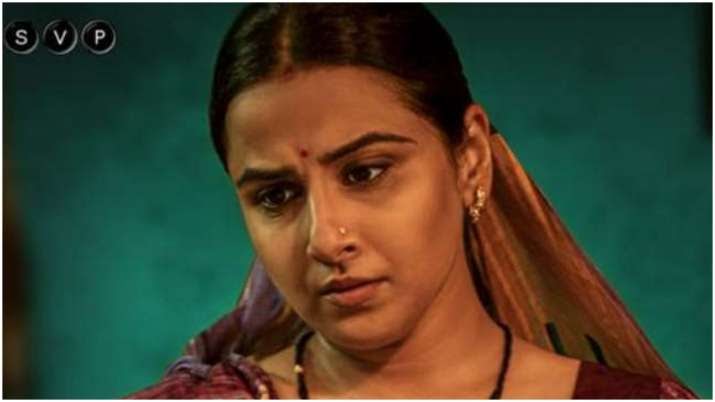 Actor Vicky Kaushal is missing going to film sets and acknowledging the importance of day light. Taking to Instagram, the "Uri: The Surgical Strike" star posted his sun-kissed selfie and wrote: "Light jaa raha hai, light jaa raha hai!.. miss acknowledging sunsets like this."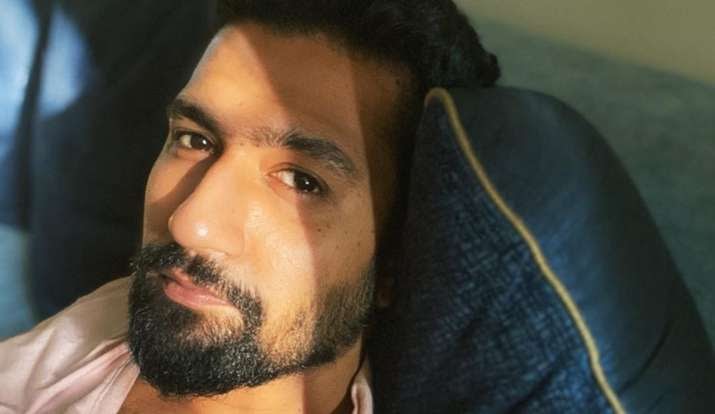 Actor Randeep Hooda is an environmentalist and a strong advocate of sustainable living. For the past few days, there has been a lot of misinformation circulating on social media around forest fires in the state of Uttarakhand. Several social media posts have been circulated where the intensity of the fire has been compared to that of the forest fires in Australia and Amazon region.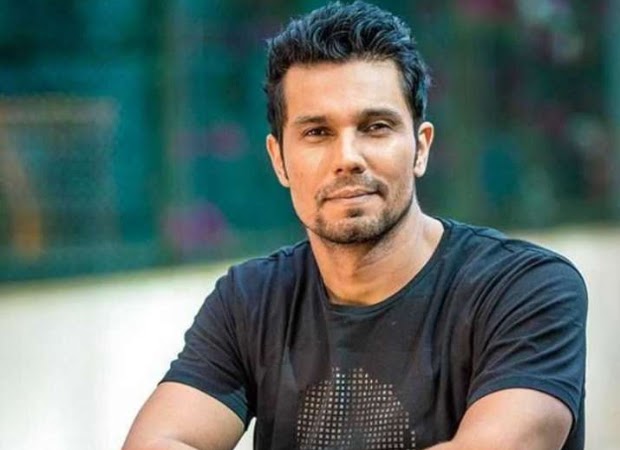 Randeep Hooda took to Twitter to call out the unverified information doing rounds on his Twitter account. Forest fires are a natural phenomenon that rejuvenates the forest & they happen every year..as per my research, this year #forestfires have been relatively low in #Uttarakhand so far..pls don't compare them to Australia & the Amazon & spread panic ????????#PrayForUttarakhand #FakeNews," he tweeted. Hooda also shared a graph comparing the forest fire statistics of 2019 and 2020 to reiterate the fact. 
Bhumi Pednekar has been a vocal climate activist and she has been roped in to celebrate India's bio-diversity to raise awareness on nature conservation.
In a video for The Ministry of Environment and Asif Bhamla Foundation, Bhumi says, "There are more than 80 lakh living organisms who exist in the same ecosystem. This includes us – human beings, trees, plants, animals, birds, marine life, mammals, bacteria, virus and a lot more which cannot even be seen by the human eye. In short its called bio-diversity. These living beings have as much right to live and exist as much as us humans."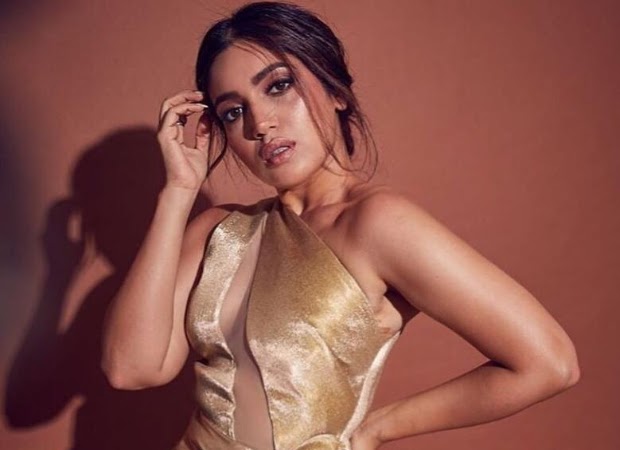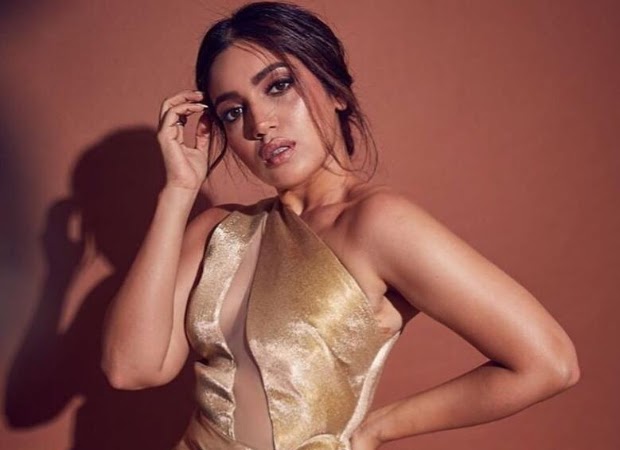 She adds, "But the sad truth is that human greed has resulted in many such species going extinct. But unfortunately, the never-ending hunger for progress by humans has disturbed the very balance of mother nature – our planet's temperature is increasing, water bodies are drying out, there is shortage of food, there are unheard-of diseases that have cropped up/spreading, forests are being cut down. Scientists believe there will come a time where despite water and air living organism might not be able to thrive."
Bhumi warns that if we don't become sensitive to protect our environment, we will push the earth further to its brink. She urges people to join hands for the cause saying, "Things are going to get very difficult in the coming times of we don't take necessary action and mend our ways. I believe that it is our responsibility to protect and safeguard our environment, it's our responsibility we leave behind a clean, healthy and green Earth for the coming generations."
Kareena Kapoor and Saif Ali Khan are making using of this lockdown to spend time with each other and their son Taimur. While Kareena Kapoor Khan often updates on what Taimur is up to during the lockdown, Karisma Kapoor recently gave a glimpse at how Taimur and her son Kiaan spend time together.
On Saturday, Karisma took to her Instagram handle to share an adorable picture of little Taimur intently looking at his cousin Kiaan, who is attending his taekwondo class. Sharing the screenshot from their video call, Karisma wrote, "Brothers in lockdown. Tim watching Kiaan during his taekwondo class. New normal."
Esha Gupta is all over the news, ever since she made her relationship with beau Manuel Campos Guallar official. Or, should we call it Instagram-official! Bollywood Hungama recently caught up with her for a fun conversation, and she also played a rapid fire round, letting many interesting things out.

We happened to ask her which on-screen kiss made her the most nervous. The actor picked her famous kiss with Emraan Hashmi in Jannat 2, which was also her first on-screen kiss, in her debut film itself. "I have only kissed Emraan and Vidyut. So I guess Emraan, because it was my first kiss, and the whole thought that my parents are gonna watch it," she said.
Actor Kunal Kemmu, who last played a pivotal part in Mohit Suri's
Malang
, has been working on a film on late Ram Jethmalani, a legendary lawyer, a former Minister of Law and Justice, one of the past chairmans of Indian Bar Council and a President of the Supreme Court Bar Association. Jethmalani was known for having handled some of the most high-profile civil cases and complex criminal cases. It is never easy to brief such an illastrous life, and Kunal agrees there.

"The final intent is to do a series on Ram Jethmalani, because given the life span that he has had and the amazing law career that he has had, it will be very tough to sum it up in a 2-hour film. We would want to go into details of certain cases and certain situations of his life. But for now, there's enough to tell a 2-hour film as well. That's where the fight has been right now. To get that screenplay right. It's taken a long time and it will take a little bit more, because we don't want to compromise on how that story should be," he told Bollywood Hungama, confirming that they were beginning with a film.
The films he has done with legendary filmmaker Mani Ratnam remain particularly notable in Abhishek Bachchan's filmography, Yuva being one of them. Time really flies! As the film clocked in 16 years, a nostalgic Abhishek took to Instagram to share a throwback photo from the sets. Apart from, it also features Ajay Devgn.

"Wow! 16yrs already. This photo was taken on the sets of #Yuva in Kolkata. We were about to begin shooting the climax of the film. A memorable shoot. Based in Kolkata. It's heartbreaking to see the visuals coming out of Kolkata in the wake of the destruction left behind by #cycloneAmphan," the actor wrote.
This lockdown has been an eye opener about our make-do skills, to be honest. Parineeti Chopra, who is spending this period alone at her Mumbai residence, yesterday acknowledged a bunch of people who are helping her with food and groceries. However, Parineeti has had her share of make-doing as well.

Actors have been attending interviews from home these days, and she is no exception. Looks like she is out of a tripod, and decided to make a temporary one, with a bunch of books! "HOMEMADE TRIPOD. In the age of doing interviews at home, this is the real behind-the-scenes. Also- wearing pyjamas/shorts because nothing can be seen waist down.  P.S. Will I have to go back to wearing heels again? P.P.S. I miss my team!," she wrote.
The latter part is something most of us can relate to, since not having to dress up fully for a meeting is always a tempting idea and video calls allow you to do just that!
Parineeti, who last appeared in
Jabariya Jodi,
was working on Saina Nehwal's biopic until all shoots came to a halt. She also awaits the release of
Sandeep Aur Pinky Faraar
, co-starring Arjun Kapoor.
Though the Lockdown is no reason to be happy, actor Pankaj Tripathi has taken these last two months in his stride and is , in fact, most grateful for the break. "See, Sir, success came late to me," Pankaj explains. "I began getting good work quite late in my career. So it was impossible for me to say no to the offers that came my way. Jo bhi mila maine haan keh diya (I said yes to everything). Consequently I was overloaded with work. I was just running from shooting to shooting. I hardly had time for myself and my family," confesses Pankaj.

He says the lockdown has slowed him down in a good way. "I am getting to spend time with my wife, daughter and dog for the first time in years. I finally got to know my daughter well. I never knew she had such a great sense of humour. And she was home-schooling on her own. She didn't need our help. Now she has her vacation and all three of us are enjoying our home. We bought our home in Madh Island recently and I had still not got a chance to feel at home. Now I am so house-proud. We've lots of space and peace. The view from our home offers acres of greenery. I feel blessed. I wouldn't exchange this life for anything."
Pankaj has also caught up on a lot of reading. "I read a biography on Nargisji which I really enjoyed and there're so many books to read. One lifetime is not enough for them. So am I fed up of the lockdown? Am I anxious to return to work? Not at all. This is Mother Nature's way of telling us it is time to slow down. Our universe is rebooting. And this pause was required. No I am not complaining at all."
Only one thing distresses Pankaj. "When I see all those migrant workers walking for miles without food and shelter I feel bad. This pandemic has hit a section of our people very hard. I hope it will soon be over."
As far as Pankaj's work is concered he has suffered some setbacks. "Three of my films Kargil Girl, Ludo and Sandeep Pinky Faraar were to open in April and May. Now I don't when they will release. I also have ten days of shooting left for the second season of my web series Criminal Justice. Mirzapur 2 is in editing. My character in Mirzapur was surprisingly popular. The memes and the tweets asking for his return haven't stopped Pataa nahin kab hoga! But these are such minor issues compared with what we are going through."
Pankaj also had plans to visit his hometown in Bihar to celebrate Ramnavmi in April. "I hope to make it next year," the actor promises himself.
Karan Johar is probably one of the most active celebrities on Instagram and never fails to entertain his followers with the content he shares. Recently, he conducted an Instagram live to connect with his fans and the session turned out to be an entertaining one. There was also a fun chat between the filmmaker and Kartik Aaryan. Kartik posted a few comments during the live session which had Karan laughing and saying that the actor is ingenious on social media.

As soon as he joined the session, Kartik commented on Karan's lockdown look. Karan can be seen sporting white hair. Commenting about his hair, Aaryan wrote, "'Bhala aap ke baal mere daanto se safed kaise (why are your hair whiter than my sparkling whites)'. Karan laughed and responded,"Kartik I'm loving your series and I love your interaction with your mom at home."
Just when Karan was about to sign off, Kartik dropped another comment asking the filmmaker to clarify one thing. "Karan please tell everyone this was not a paid promotion of Koki Poochega," he wrote.  To which the filmmaker laughed off and said, "I don't do paid promotions and I genuinely think that Kartik is genius in what he's doing. I just said, because I meant it."
A locked down birthday isn't what anybody wishes for, but it can still turn out to be a memorable one, with love from near and dear ones. Priyanka Chopra's manager and partner Anjula Acharia celebrates her birthday today, and the actor posted a heartwarming note for her, on Instagram.

"Happiest birthday my dear Anj…We dream big together over cocktails and make those dreams come true. We cry, we laugh and know we can navigate anything. You are someone I can always depend on for your invaluable insight on everything. I adore you sweet Anju. Please know that we may not be together today to celebrate but you are very loved," she wrote.
The birthday girl herself rcalled how she spent her last birthday at the Cannes. She shared a handful of photos from the previous year, which also include Priyanka among other friends. "Feel so blessed to always be surrounded by amazing friends who travel the world to show up for me! Last year I celebrated my birthday in #cannes feel thankful to have such beautiful memories in these times," her note read.
Priyanka is spending her quarantined time at Los Angeles in the company of husband Nick Jonas.
If you have been following Kareena Kapoor Khan of late on Instagram, then you are aware of her Kaftan love this summer. Kareena takes it to be one of her topmost summer essentials, and we even saw a video of her, twirling in a kaftan, at her drawing room.

Now, it looks like her choices have started influencing her girl gang as well. Malaika Arora took to Instagram to let Kareena know that she had replaced her workout attire with a kaftan. "Yeah my bebo, I have swapped my #gym wear for kaftans , blow dry hair for messy hair n make up for no make up in lockdown …..," she wrote.
Kareena had a hilarious response to this. "The only thing you haven't replaced is juice with wine. Love you, Malaika," she replied, sharing Malaika's post on her Instagram stories.
Until a few months back when life was normal, we'd regularly spot Malaika hitting the gym, dressed in stylish gym-wear. One doesn't know when the gyms are reopening, but we're waiting to spot her in a kaftan at the gym already!
Actor activist media influencer Pooja Bedi has not allowed a single moment of the lockdown to go to waste. Says Ms Bedi, "I've used the lockdown for clearing massive backlogs and getting my health and wellness e-commerce venture Happy Soul launched. It's been an incredibly productive time. My entire team has worked from their homes as well. It's been 12 to 14 hour focused work days for me."

She feels far more rejuvenated after these last two months than she did earlier. "I've definitely got much needed rest and feeling fresher. My weight has stayed constant. But I miss the outdoors and exercise." Pooja has also been spending time with her children Omar and Alaya who made her Bollywood debut last year. "Time with kids has also been super-fun and meaningful. I really wish people use this lockdown to enhance their lives."
It's not as if Pooja is recommending a lockdown mantra for meaningful living. "This doesn't mean it's a productivity contest. Whether it's strengthening relationships, reading to open their minds, or simply dreaming and creating a vision-board for their future…there's immense power in positivity, human connection and manifestation techniques. Where attention goes, energy flows and what you vibrate at is what you attract. This "time out" can be an incredible energetically transformation phase for everyone if they focus continuously on what's positive and what they want to see manifest, rather than focus on the negatives and what they don't want."
The going of Rishi Kapoor has left a big vacuum in everyone's life. None more so than Ranbir Kapoor who had just started getting close to his father after a lifetime of aloofness. A close friend reveals how devastated the loss has left Ranbir. "He doesn't talk about it, not even to his closest friends. I doubt he discusses it even with Alia Bhatt, or for that matter his Mom. It's a loss that he has to deal with all on his own."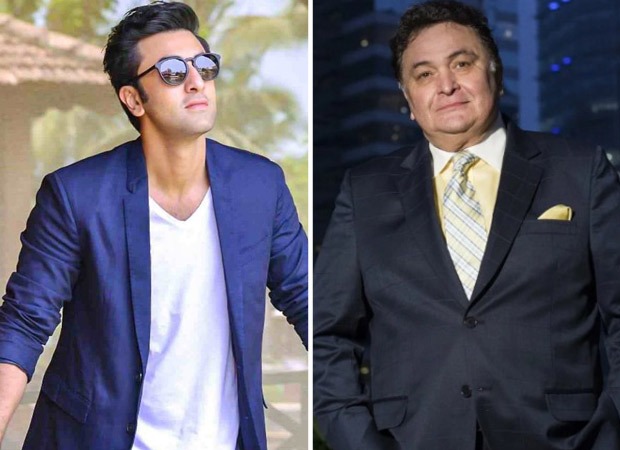 Both the late Rishi Kapoor and his son Ranbir admitted separately to this writer that there are differences and distances between them. It was only when Rishi fell seriously ill in 2017 that Ranbir began to make an effort to reach out to his father, and vice versa.
According to sources close to the family, Ranbir tried to spend as much time as possible with his father. "He flew to NY to be by his father's side at any and every given opportunity. He really made an effort to bridge the gap between them, and so did Chintuji," says a close family friend, partially attributing the proximity between the two to the 'Alia influence'.
"Alia definitely helped bridge the gap between Rishi and Ranbir. But the actual effort to come close came from the two of them. And they did grow emotionally dependent on one another, much to Neetuji's delight," says the friend.
And now with the patriarch's sudden exit from the picture, Ranbir is left to deal with the loss in the only way he knows how to. By clamming up.
Twenty years ago, Preity Zinta made a choice to star in a film with a tabooed subject of an unmarried teenage mother in Kya Kehna. The film completed 20 years on May 19 and the actress reminisced about the time when everyone was shocked about her choice.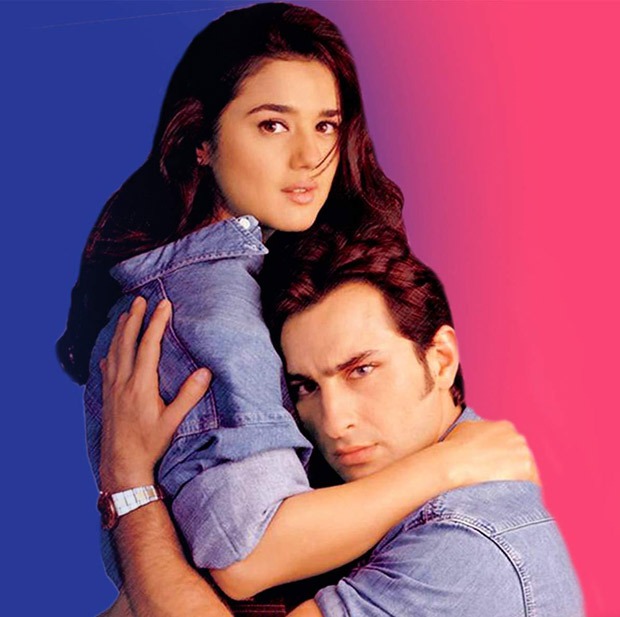 On the occasion, Preity Zinta said that everyone stated that her career will be over before it even began. "I remember everyone was SHOCKED that I chose to play an unwed teenage mom in my first film. 'Your career will be over before it starts. Have you gone mad ?' That's what everyone said," she wrote on Instagram as she a bunch of clips from the film.
"Today I look back & I'm grateful to @rameshtaurani & Honey Aunty for this amazing film and to Saif & Chandrachur❤ for being patient & awesome. This film is a constant reminder to follow your heart and gut and not worry about what "Everyone" says. I miss #MrShah ???? #KyaKehna #ting," she further wrote.
Vidya Balan and her Shakuntala Devi co-star Jisshu Sengupta recently had a chat on Instagram live. During their conversation, the two had an entertaining banter.
Vidya Balan alleged that actor Jisshu Sengupta showed her attitude during their first meeting. She said that when filmmaker Sujoy Ghosh introduced them he showed attitude by not speaking to her or smiling at her properly.
Responding to this allegation, Jisshu laughed and said that Vidya often says this in front of others just to pull his leg. He said that if he had not spoken to her in the first meeting, it was probably because he was scared as she was Vidya Balan after all.
Vidya Balan also praised Jisshu's character in Srijit Mukherji's Bengali film Rajkahini which was later remade as Begum Jaan in Hindi featuring Vidya. "I loved you in Rajkahini and I couldn't believe it was the same you in Piku!" said Vidya.
Jisshu Sengupta and Vidya Balan will be seen as husband and wife in Shakuntala Devi. The film is a biopic on late mathematical wizard Shakuntala Devi is as also known as the "human computer".Written and directed by Anu Menon, Shakuntala Devi has been produced by Sony Pictures Networks Productions and Vikram Malhotra. The screenplay is written by Anu Menon and Nayanika Mahtani, while the dialogues are penned by Ishita Moitra.
India has been under lockdown for nearly two months now and people have started working from home not knowing when they will be allowed to step outside. Actors, too, have started working from home, shooting videos and doing photoshoots at home following all social distancing guidelines. Taapsee Pannu recently shot for a magazine cover at a home and shared the result on her Instagram handle.
Taapsee also mentioned how she had one person who acted as her stylist, photographer, designer, etc. during the shoot. She shared the cover of the magazine in which she can be seen posing in a bathroom in front of a mirror while sitting on a wash basin. "When you are under lockdown with your stylist , photographer , concept designer, photo editor, art director "all in one " (who also happens to be an amazing pizza chef) this is what comes out of it… Take a bow @devs213To our quarantine photo series for @mansworldindia Hair MakeUp and Balancing credit goes to yours truly!," she wrote while sharing the picture.
Nushrat Bharucha has made her name in the industry after starring in
Pyaar
Ka Punchanama
. She has made sure to pick scripts that are unconventional and unique. Last seen in
Dream Girl
with Ayushmann Khurrana, Nushrat Bharucha celebrated her birthday yesterday with her friends from the industry surprising her. In her recent interaction, Nushrat Bharucha revealed that she was hesitant to face her parents after
'Chote Chote Peg Maare'
from
Sonu Ke Titu Ki Sweety.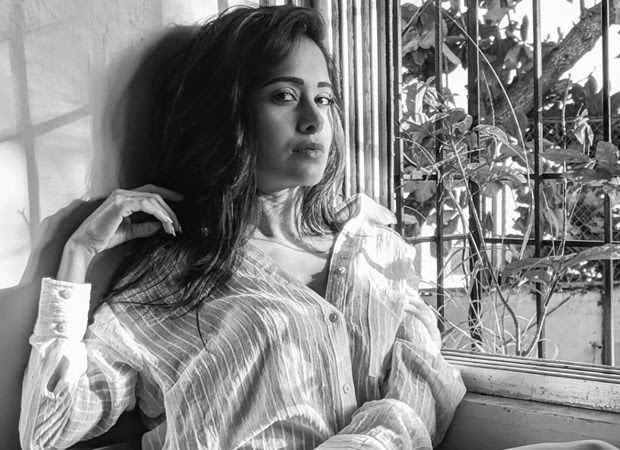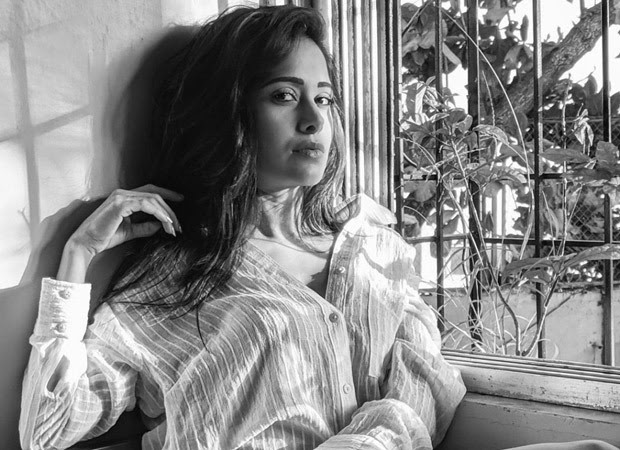 The actress is seen donning a bralette in the dance number and wasn't sure how her parents were going to react after seeing that look. She did not even inform her parents about the song wondering how they would react. When the song came out, she tried to sneak her way in and saw that her parents were watching it on their huge tv. Her father asked her, "Is that a bra?" and she had no clue how to react.
On the work front, she will next be seen in
Chalaang
with Rajkummar Rao.
Shilpa Shetty's son Viaan has started taking keen interest in gymnastics, and we aren't surprised at all. Given that he has a fitness-freak mother at home, the kid has naturally found himself inclined to health and fitness too. In fact, he is pretty good at it already.

Shilpa, in an Instagram post, wrote how her and husband Raj Kundra's workout rituals inspired Viaan as well. "Children always imitate whatever they see their parents doing. Seeing us workout and practice yoga, Viaan started taking an interest in his health and fitness early on. Kids have a lot of energy and it's important for that enormous energy to be channelised well," she wrote. She also shared a video of her son, doing a perfect back-flip!
Ever since the lockdown, Priyanka Chopra who is in the US with her husband Nick Jonas has been sharing pictures, giving a glimpse into her day-to-day life. On Sunday, the actress shared two quarantine posts.

In the first post, she shared a selfie giving all the summer vibes. "Feeling blessed. The sun, a hat and a cherry lip… it's a good day," Priyanka wrote sharing the selfie in which she is seen wearing a white and white attire and with a hat and sunglasses.
Anshula Kapoor, through her initiative Fankind, has been connecting to various Bollywood celebrities to raise money for the daily wage labourers and needy ones at this critical time of a global pandemic. Earlier, several including her brother Arjun Kapoor and Vicky Kaushal were seen participating in various virtual events with fans and raising funds. Actress Sonakshi Sinha also pledged her support and decided to sell her paintings for the cause.

Sonakshi took to Instagram to share a video of herself creating a sketch that would be up for auction. "I love drawing faces, so decided to draw the most peaceful one – "The Enlightened One" is up for auction to raise funds for the daily wage earners… if you'd like to make it your own, do bid for it on https://bit.ly/FankindAuction (link in BIO as well)," she wrote.
You have certainly seen Kareena Kapoor Khan working out and taking care of that gorgeous bod, but it is no secret that she is a big foodie and relishes everything she eats. Sister Karisma Kapoor baked some delicious chocolate cake and Kareena of course could not say no.

She shared photos of the cake on Instagram. In the background, one can see Saif Ali Khan sitting on the couch, making a not-so-pleased face. Deprived of the cake, was he? "Devouring the best chocolate cake in the world made by the best sister in the world @therealkarismakapoor… And yes, that's Mr. Khan being grumpy at the back… zoom in," Kareena wrote.
Actress Anushka Sharma and Indian skipper Virat Kohli, who have been in self-quarantine, were seen playing cricket amid lockdown. The two of them indulged in some cricket session at their Mumbai residence's terrace.

In a video that has been making rounds on the internet, Anushka is seen batting as Virat bowls some underarm deliveries. Then, the Indian Cricket Team's Captain took the bat and put on some gloves as Anushka bowled a few deliveries. The video also shows a person who is doing wicketkeeping.
Popular Youtube creator Ashish Chanchalani is known for making comedy videos on the internet. His videos are widely popular and often go viral on social media. Recently, he spoke to
Bollywood Hungama
at length about his Youtube career and whether he would like to be part of Bollywood films.

When asked his plans to join the film industry, he revealed that he did in fact audition for two films – Rajkummar Rao and Shraddha Kapoor starrer
Stree
and Ananya Panday – Tara Sutaria – Tiger Shroff starrer
Student Of The Year 2
. "I'd love to work in movies. I have been getting a lot of Bollywood offers. But, I am just waiting for that one right offer. I auditioned for the movies
Stree
and
Student Of The Year 2
. Recently, before lockdown, I was in talks and I met a lot of people but the plans have all crashed and everything has gone for a toss. So yeah, there are plans," he said.
Ashish Chanchalani has previously received an offer to participate in Bigg Boss. He even starred in Ekta Kapoor's ALTBalaji series, Class Of 2017.
Amid lockdown, Ranveer Singh is spending quality time with wife Deepika Padukone and is busy keeping himself in shape for his next set of films.
On Saturday, Ranveer Singh went on live on his Instagram while he was running on a treadmill. Spotting beard and ponytail, he has bulked up a lot. It seems like he is training for the role of Dara Shikoh in
Takht
.

One could hear
'Eye Of The Tiger'
by Survivor playing in the background as he interacted with fans. In the end, he sent out positive vibes to the fans and urged everyone to make the most of this time. He asked his fans to stay safe by staying indoors with their loved ones. He signed off by sending love and positivity to his fans.
Abhishek Bachchan and Amitabh Bachchan are known to share some of the most priceless throwback pictures that are sure to hit the fans with a wave of sheer nostalgia. Abhishek Bachchan has grown up around some of the biggest actors of Bollywood and he has looked up to them for the longest time.

Sharing a really old picture with father Amitabh Bachchan and Jackie Shroff, a young Abhishek Bachchan is seen keenly listening to the serious discussing going on between the adults. Abhishek's expression is that of admiration for these two legendary actors and his caption read, "#flashbackfriday Still look up to both of them. @amitabhbachchan @apnabhidu"
The evergreen Madhuri Dixit turned 53 on May 15 and received a tremendous amount of love on the internet. Her friend and colleague Anil Kapoor wished Madhuri with a throwback picture from
Total Dhamaal
promotions.

Anil Kapoor quoted American author Kylie Scott and captioned the photo, "That smile could move mountains. It could also break hearts", the actor wrote, "…Happy Birthday to the one who continues to do both with her smile! @MadhuriDixit."
With the shootings of films and TV shows coming to a halt due to coronavirus pandemic, the classics from the 80s and 90s have come to the rescue. As films and TV series have always been a fun way to keep ourselves entertained, Twitter India has started a thread of nostalgia asking celebs their favourite 90s films.

Ajay Devgn, Akshay Kumar, Abhishek Bachchan, Ranveer Singh, Kajol, Karan Johar are some of the B- Town stars who are participating in the thread while revealing their favourite 90s films.
Siblings Shahid Kapoor and Ishaan Khatter share quite a sweet bond with each other. If one remembers, Ishaan starred as a child in Shahid's film Vaah! Life Toh Aisi and worked as an assistant on Udta Punjab before his way into the film industry with Beyond The Clouds and Dhadak. Speaking to
Bollywood Hungama
recently, the young actor revealed that his brother is completely a funny man but introverted on the outside.

Shahid Kapoor has often come off as someone who isn't very social but Ishaan Khatter says that he is absolutely fun to be with. "He is very funny, he is a mimic. He is a complete mastikhor (mischievous) when it comes to being with people he is comfortable with and close to. I think he says this himself that with them he has become more sociable – not say that he wasn't earlier – but he does have an introverted personality. He does have shyness and there is truth to that. Even I do to some degree but he is more of a community kind of a person and I like to be more out there and meet people, talk, and stuff. He is introverted but actually he is hysterical. In our personal time together, I've had the most hysterical moments with him. He is a special one," he said.
He further said, "He is protective of me and he has that side but there is also this big brother instinct that he has that he finds himself compelled to shut me up and shut me down every second instance that he gets. He loves to pull my leg. That is one of the dynamics of our relationship. "
Recalling their Europe trip where he first had the experience of driving a bike, Ishaan said that his brother would just pull his leg all the time. "I remember that I was super excited about this trip and I have done nothing like it. He's been a bike rider for many years. He has had a plethora of motorcycles and has had several miles on him but for me, it was a first of a kind experience. I was an amateur rider. I can proudly call myself a rider because that was a really challenging journey and I made it through. He didn't lose a chance to take my case. Even when I wasn't making any mistakes on the road, he would tell everyone that I was a buffoon. If I was recording something because I was excited, he would make sure to say things like 'What are you doing? Can't you just enjoy the moment? Can't you just put the phone away? Stop recording!' But, I think he has a good laugh at that also," Ishaan added.
Actress Deepika Padukone is currently in self-quarantine with her husband Ranveer Singh in Mumbai. The actress has been indulging in cooking, cleaning, learning to play and everything else to keep herself busy in the self-isolation period. But, she is missing her family too who live in Bangalore.

On Thursday, Deepika shared a picture with her sister, Anisha Padukone. In the post, she wrote that she misses her a lot. She wrote, "I miss you peanut!!!Cannot wait to jump on you and squish you!!! @anishapadukone #siblings."
Bhumi Pednekar has taken a 180 degree turn when it comes to physical transformation. She started off as a chubby girl in
Dum Laga Ke Haisha
and has now become one of the leanest and the fittest actresses of Bollywood. Clearly, she takes her workout and diet very seriously and since the gyms are shut due to the Coronavirus outbreak, Bhumi shared a throwback video where she's seen sweating it out as she works on her core.

She posted the video a while ago and her fans have been left stunned with her dedication. Even though she does the exercise effortlessly, it surely takes a great deal to reach to that level. Bhumi Pednekar's workout video, needless to say, is all the midweek motivation you need to get yourself to workout at home.
Ananya Panday is just two films old in the industry but she was a social media influencer long before she became a part of it. She has quite the fan-following and was highly appreciated for both her performances in
Student Of The Year
and
Pati Patni Aur Woh
. She has always been a natural poser and her recent Instagram post is proof of it.

She shared pictures from her very first photoshoot with Avinash Gowariker and the pictures are just too ethereal to miss. Dressed in a black knit sweatshirt, Ananya Panday is seen donning a no-makeup look with nude lips and has let her hair down. She shared the pictures with the caption, "throwback to my first photo shoot ever with my fave @avigowariker ????❤️"
You might have already come across those reports of Ishaan Khatter allegedly dating his
Khaali Peeli
co-star Ananya Panday. One doesn't know if there's any truth to it, but we can surely tell you that they not only gel well but have become great friends as well!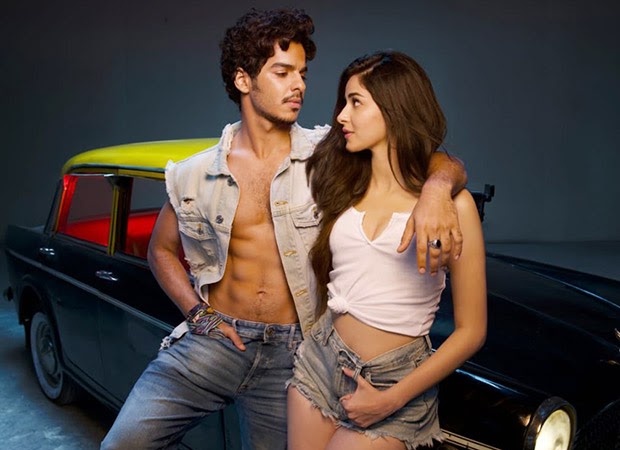 As we caught up with Ishaan for an exclusive conversation, he was also asked about his late-night Instagram chats with Ananya. "Have you been tapping my phone?," he laughingly said, adding that he happened to come live on Instagram a while ago and many including Ananya, Karan Johar and his Khaali Peeli director Maqbool Khan were awake and joined in.
While he joked that Ananya always wanted him to praise her, Ishaan also showered her with heart-felt praises. "She is a complete dhamaal, Ananya Panday. I will be beaten brutally if I don't make sure to praise her in very large amount. So I want to dedicate the next 18 minutes of this chat or so to talking about Ananya Panday," he laughed, adding that he had the most fun working with her and she was a 'complete free spirit'.
Sonam Kapoor and husband Anand Ahuja have been spending the lockdown in their Delhi home. The actress has been sharing pictures of herself and her husband clicked inside their palatial home. On Monday, the actress took to Instagram and gave us a peek into her house in New Delhi. Through the picture, Sonam gave a peek into her bedroom, Anand's sneaker closet and their garden.

Sonam took to Instagram and shared a series of posts titled 'Snapshots of Quarantine'. She shared pictures of her happily cooking and the Ahuja brother's doing Yoga in the garden. The pictures also gave a glance into their reading space and a picture of their autographed set of the entire series of Will Smith's The Fresh Prince of Bel Air.
After 33 years, Ramanand Sagar's Ramayan returned on the small screen amid nationwide lockdown. It broke all viewing records on Doordarshan and is currently reairing on Star Plus.

Recently, the cast interacted with the media via an online press conference and revealed what went into the making of the legendary show that is still loved by the audience. Dipika spoke about how Ramanand Sagar was dealing with court cases since due to the show. She said, "Because of his respect for women, he took liberty in showing a few things. He told the government that he won't make Uttar Ramayan because he could not agree that a person like Ram can throw his wife out. He had clearly told them he will only do it till Ram Rajya and won't do after Uttar Kand. He didn't even call it Uttar Kand, he called it Uttar Ramayan."

"Ramanand Sagar left the decision with Sita whether to leave Ram or stay with him, and she left. So not only did he save Ram's image but also gave more power to Sita to take her own decisions in Uttar Ramayan. But, due to all this, he had to face court cases in Allahabad for 10 years," she said told the media.
She shared a photo of the cast and crew of the show and wrote, "The Epic pic of the entire team of Ramayan cast and crew ,sagar Saab with his son and below them are the direction team and camera team …barring Ravan almost all Were there ….ramayan. Only when we look back do we know what all we have left behind ….so many of the cast no more …RIP to them all."

We came across some of the unseen moments of Ramayan cast Arun Govil, Dipika Chikhlia, Sunil Lahiri, Arvind Trivedi with Ramanand Sagar that will make everyone nostalgic.
Ramayan aired between 1987 and 1988 on DD National.
Sara Ali Khan, who is the daughter of Saif Ali Khan and Amrita Singh made her debut in 2018 with the film
Kedarnath
. She was last seen in the film
Love Aaj Kal
directed by Imtiaz Ali which is a sequel to the 2009 film of the same title starring Saif Ali Khan and Deepika Padukone. In an exclusive conversation with
Bollywood Hungama
, Sara Ali Khan spoke about working with her father and her reaction to
Jawaani Jaaneman
.

In an Instagram live chat with us, while responding to a fan question about when she will share screen with father Saif Ali Khan, Sara said, "Hopefully soon. I think when the right project comes and when Abba is willing to work with me and a director is willing to cast us and we are excited to do something together then off course it will be an honour to work with my father."
Earlier this year Saif Ali Khan starred in a film titled
Jawaani Jaaneman
which narrates the tale of a father and daughter. Debutante Alaya F played Saif Ali Khan's daughter in the film. It was said that Sara Ali Khan was supposed to play the role of the daughter, however, Sara denied the same. "I saw the film. I think my father was very very cool and very very funny and superb. Alaya, I think she was so good in the film. So natural and easy. I think they shared a lovely chemistry. I messaged him also saying I loved it," said Sara about
Jawaani Jaaneman
.
As soon as the lockdown was announced, a few days in, Hrithik Roshan took to his Instagram to share that his ex-wife, Sussanne Khan will be staying with them till the lockdown ends to ensure the kids don't have any trouble. Hrithik and Sussanne happen to be the coolest parents and even after their divorce, they never let their differences affect the kids. In her recent interview, Sussanne opened up about how they planned co-parenting and made sure to give enough time their kids.

Sussane said that the very first day, they sat and made a list of quarantivities, and made sure to keep an hour free for themselves. It was Hrithik's idea to spend one hour in the same room reading their individual books. Around 6 pm every day, they have their innovative workout session planned by the best trainer, Hrithik himself. Trying different workouts that give them a burst of endorphins and helps them stay healthy and happy as well.
Sussane Khan and Hrithik Roshan are surely giving us major parenting goals!
Manushi Chhillar was invited by her alma mater, St. Thomas Girls School, New Delhi, to speak to the current batch of class 11 and 12 science students and address the need to never give up on one's dreams. Given the coronavirus pandemic, this discussion was all the more relevant and important to students who are going to uncertain times due to the lockdown and no visibility of when schools/colleges will commence or for that matter when examinations will be slotted. Manushi has overcome many pressures and challenges to win several milestones including winning back Miss World for India after 17 years. She has accumulated important life experiences and lessons by traveling to and interacting with affected/under-threat communities across the world during her Miss World reign in 2017. The school faculty felt that given her journey, she speaking to the students to speak on this will be apt.

Manushi says, "It was lovely to see my teachers from school today and interact with my juniors. It was really nostalgic for me and if we weren't battling coronavirus, I would have done this in person today! I love my school and my teachers. They have shaped me and I'm indebted to them for making my formative years so enjoyable and so enriching."
She adds, "It was amazing interacting with my juniors. They made me miss school so much today! We discussed how to never give up on our dreams no matter what life poses in front of us. This subject is relevant to all of us, especially today, because life as we have known it is in lockdown but we all need to look forward to it not give up on our dreams and aspirations."
Manushi is set to debut in the big-ticket extravaganza
Prithviraj,
opposite Akshay Kumar. She says, "I shared with my juniors how I have handled pressures in my life. I heard them out on what they want to achieve and it was amazing to see how passionate they are about their lives. It was a heartfelt interaction."
Actor Vijay Deverakonda rose to fame with the Telugu film
Arjun Reddy
. The film gave him nationwide recognition and went on to become an in-demand actor. Before the lockdown commenced, it was announced that the actor will be making his Bollywood debut with the multilingual film
Fighter
produced by Karan Johar.

On May 9, Vijay Deverakonda turned a year older and wishes poured in for the South star. Karan Johar too took to Twitter to wish the star of his upcoming film. "Happy birthday Vijay! We will celebrate soon! And can't wait for everyone to see you explode on screen with @purijagan !!! Watch this space for more!! @Charmmeofficial @ananyapandayy," Karan tweeted.
In his response to the wish, Vijay wrote, "Karannn 🙂 I can't wait for India to see what we are making and to celebrate it. And thank you for being you – warm, funny and wholeheartedly supportive. I feel a responsibility to give you a massively memorable film. And I will."
Actor Kartik Aaryan is spending time at home amid lockdown while giving some interesting interviews! Speaking to HT Brunch recently, the actor was asked who's his favourite actress, the answer didn't come as a surprise.

Kartik Aaryan, in a rapid-fire, was asked 'on an island, you'd want to be marooned with…' The actor's instant reply was none other than Kareena Kapoor Khan. Aaryan said, 'Kareena Kapoor. Woh meri favourite hai.'
Well, looks like Begum Bebo is Aaryan's favourite and he has a monster-crush on her. The actor has got an opportunity to sashay the runway with her on two different occasions. The actors were showstoppers for Manish Malhotra shows both the times.
Kartik Aaryan has a couple of films in the pipeline including
Dostana 2
and
Bhool Bhulaiyaa 2
.
Comedienne-actress Jamie Lever has sung a song sending across the message of staying at home during the COVID-19 lockdown. The video has now gone viral on social media.

In the video, Jamie is seen dressed in a pink saree with her hair tied in a bun with a flower pinned. She sang the song to the tunes of the 1973 song '
Tune Hothon se Lagayi Toh
' sung by Asha Bhosle for the film
Anhonee
. Jamie even imitates Asha Bhosle's voice.
Karisma Kapoor has no recollection of this picture with Akshay Kumar from the 90s
Karisma Kapoor and Akshay Kumar have worked together in several films in the 90s. Among them are Sapoot, Suhaag, Haan Maine Bhi Pyaar Kiya and others. On Friday, Karisma Kapoor dug out an old picture with Akshay Kumar. However, the actress has no recollection of the moment in which it was clicked.

Karisma Kapoor has no recollection of this picture with Akshay Kumar from the 90s
In the picture, Akshay and Karisma can be seen twinning in black and white outfits with their enthusiasm at peak. Sharing the picture, Karisma wrote, " have no recollection which film, when or where this picture was taken! But it has a great energy. Akshay Kumar, those were the days,"
On May 8, Amitabh Bachchan remembered two late actors – Irrfan Khan and Sridevi. He took to social media to share stills from
Khuda Gawah
and
Piku
as the films complete 28 years and 5 years respectively. Both Sridevi and Irrfan Khan have been two of the finest actors of the film industry and left the world a little too soon.

The
Shahenshah
actor took to Instagram and shared a collage of a still from both films. Sharing the picture, he wrote, "28 years of KHUDA GAWAH .. 5 years of PIKU .. today 8th May .. and in remembrance of the two that have left us."
John Abraham is known for his fitness, his love for bikes and action movies. During the lockdown, the actor has been working out at home regularly. The actor said that the quarantine period is not difficult for him as he has never been the person who goes out.

Talking to a daily, John Abraham said that for him life in quarantine and without is the same. Barring motorcycles and shooting, the actor has never been the person who goes out. He said that he is someone who is not wholly dependent on social media and neither looking at social media to influence his actions. He said that he does not need to validate what he is doing and feels a sense of liberation there.
John Abraham said that creating new content has been on his mind throughout the lockdown. He has been reading a lot and has been in touch with his team constantly in the process of creating good content.
Meanwhile, John Abraham had completed 50 % of the shooting of his upcoming film
Attack
. He said that he is working with people from South Africa and England and are at the mercy of the international flights and their dates to when they can resume.
Mumbai Saga
has 3-4 days left, while
Satyameva Jayate 2
is to begin.
This lock-down period feels never-ending for most of us, even though there's plenty of things to do when at home. Adding to that, Ajay Devgn just stop roasting wife Kajol. To describe how he was feeling in the present situation, he resorted to an old picture with Kajol, from one of their old films.

The photo, a black and white one, has the actor holding Kajol's hands "Feels like it's been twenty two years since the lockdown began," Ajay wrote. LOL! For those uninitiated, Ajay and Kajol's companionship is also nearly 22 years old now. But that's surely going much, much than a mere lock-down!
For all of you who do not know, Sara Ali Khan happened to be a great student throughout her school and college days. An alumna of Columbia University, she originally wanted to go to Oxford University to pursue her higher studies, and had a difficult time coping when she did not crack through!

In a conversation with Bollywood Hungama, the actor opened up on being disheartened after the university rejected her candidature. She also recalled how she called mother Amrita Singh and nearly threw a fit. "Mom had gone out with Ibrahim, and suddenly she gets a call from me, howling. And when I mean howling, I don't mean crying in a lady-like fashion. I mean screaming, and crying loudly. She was like, 'what happened? what's going on?' I could not stop crying," she said, adding how her mother got really worried and kept asking her what went wrong. After calming herself down and breathing a little, she informed her mom that she was rejected by Oxford University.
Anil Kapoor and Sunita Kapoor seem to be enjoying the lockdown with indoor games and he makes sure to get as much exercise in as possible. Being a fitness enthusiast, he makes sure to get his daily dose of workout in even during leisure hours. With nothing much to do during the lockdown, he engaged in a fun round of carrom with his wife, Sunita Kapoor.

Anil Kapoor took to his Instagram to share a couple of pictures where Sunita and Rhea Kapoor candidly capture the moments. Anil, Sunita, Rhea, and Harshwardhan Kapoor are at their house in Mumbai while Sonam Kapoor Ahuja and Anand Ahuja are in Delhi. Take a look at the pictures that Anil Kapoor posted.
Actress Rakul Preet Singh took to Twitter to debunk false news being shared about her. It was reported that she was spotted buying alcohol in the market.

"What was @Rakulpreet buying during the #lockdown? She was buying alcohol?," read a tweet by @KRKBoxOffice. In the video shared, Rakul was seen in casuals. She had a mask on her mouth and is seen carrying a few items in her hands. Replying to the tweet, Rakul wrote, "Oh wow ! I wasn't aware that medical stores were selling alcohol."
Priyanka Chopra Jonas has worked with Rishi Kapoor in
Agneepath
and has experienced his charm first hand. She even visited him in New York when he was there for his treatment with his wife, Neetu Kapoor. Rishi Kapoor's demise has been a great loss to the industry and Priyanka Chopra Jonas has written a beautiful piece remembering him and his great work for Time magazine.

In the piece, she said, "From his first leading role in 1973's
Bobby
, he was the keeper of our hearts, ushering in a new era of romance in Hindi movies. His charisma was in his extraordinary smile, one that made his fans go weak in the knees. And when he danced, he made us all want to jump up and join him."
"I had the privilege of working with him in
Agneepath
, in which he played a fierce, no-holds-barred character, someone to hate rather than love".
Concluding her piece of work, she wrote, "To your beautiful family, Neetu Ma'am, Riddhima and Ranbir: the world grieves with you… I'm so grateful for having had the opportunity of knowing you personally as well—your candour, your laughter, your zest for life. That's how I'll always remember you."
A few weeks back, actor Abhishek Bachchan, on Instagram, shared a priceless throwback photo from his first ever stage performance as an actor alongside father Amitabh Bachchan, in 2004. His love for the stage, however, began when he was merely a child and would accompany his father for his live shows. He shared a video, giving us glimpses of one such show and also spoke about the fondest memories spread over the years.

"I have so many memories of being on the road with him, his co-stars and the immense Kalyanji and Anandji and their 40 piece orchestra helmed by a young and upcoming Viju Shah ( Kalyan ji's son and future Music Director of huge fame)," he wrote.
Kartik Aaryan's last performance was with Sara Ali Khan in
Love Aaj Kal
and it was his best performance so far. He got to explore a lot of new aspects of himself as an actor when he played the characters of Veer and Raghu in the Imtiaz Ali's directorial. The actor took to his Instagram to write a heartfelt note of gratitude to the director and thanked him for all his support so far.

He posted the picture with the caption, "When you first dream of being in films, you act in front of the mirror and nail it every time, and the world of movies seems magical. 
Then you get a movie. You see the camera and are unnerved. It's bigger than the suitcase you brought to Mumbai. The bright lights seem to be scolding you for not landing on a one inch tape mark and wasting everyones time. The first few years become about trying not to look nervous. 
Then you get an Imtiaz Ali movie. The moment he narrates the story, you are pulled into a dream. I don't even remember seeing the camera on his set, he'd always be standing wherever I looked after cut. He was never at the monitor, he was by my side. The lights on Imtiaz Ali's set help you find those tape marks.
I have never experienced the kind of love and appreciation I have got for my performance in Love Aaj Kal, and that too from some of my favourite filmmakers and people I most respect in the industry. How ironic that the making of this film felt most effortless! It would scare me to think of doing two characters in one movie. And here, I didn't even realise how smoothly I was being transitioned between #Veer and #Raghu . For an actor, there is no better environment than being In front of that mirror. Imtiaz Ali takes you there. This is the reason why so many great actors' greatest performances have been in Imtiaz Ali films. Imtiaz Ali director nahi hain, jadugar hain! Thank you sir for giving me the best performance of my career yet. ❤️ @imtiazaliofficial #LoveAajKal"
Taapsee Pannu's Instagram handle has become a mine of throwback photos, and fairly so, since there's not much one can do sitting at home. She shared an adorable photo with sister Shagun Pannu from their childhood, and penned a sweet note which is pretty much everything we feel for our younger siblings.

In the photo, Taapsee flashes a big smile as she holds Shagun, sitting on her lap, tightly. Cut to present, the new photo has the two striking a cute pose too! "Coz she has grown up too much… n so has my urge to hold her. The awkward look on her face stays the same n the excitement in my eyes is intact ! Basically we r the only constant that change couldn't affect. P.S- My favourite pose to get a picture clicked with puchi stays the same," she wrote.
The existence of casting couch in Bollywood is almost undeniable, given that innumerable number of people have opened up about going through it in the past. Actor Chitrangada Singh, in a recent conversation, spoke about having faced the same and how she reacted to it.

The actor said that she has been coming across such people right from her modeling days till now, all the time. However, she emphasised that in Bollywood, there was enough space and respect for someone to say no to it and nobody was going to force it on you. While she says she has lost out on opportunities a number of times because she refused to comply, she also adds that it is a personal choice and people can go ahead with it if they want to, and there should be no moral judgment.
Chintrangada, who is using this lock-down period to work out right and finish writing her short film, was last seen playing Saif Ali Khan's wife in he 2018 film Baazaar.
Sara Ali Khan has been constantly working for the past three years ever since she made her debut. She has been on her toes with back-to-back projects that have kept her busy. Even though she took much-needed breaks in between and headed off to various places for vacations, she has not been on a break for so long. The Coronavirus lockdown has been actively imposed since March 22 and it's still unclear if it will be lifted on May 17 as announced by the government.

Sara Ali Khan, like all the other celebrities is missing the set-life and posted a collage of all her movies so far. From Kedarnath, to Simmba, to Love Aaj Kal, to Coolie No. 1 and finally her latest venture Atrangi Re, the collage contains pictures of her holding the clapboard. She posted it with the caption, "Missing being a #working #woman on a #working #wednesday ????????‍♀️????‍♀️???????????? But for now- I'm a cook, cleaner, binge tv watcher, nerdy reader, annoying sister, needy daughter, responsible citizen and hopeful human ???????? #stayhome #staysafe #staypositive ????????☮️"
Early on Thursday morning at around 3 am a gas leak was reported from a chemical plant of a multinational firm in Visakhapatnam, Andhra Pradesh. Reportedly, at least 13 people have died and thousands of people in the vicinity have fallen sick and have been admitted to hospital. Visuals of people lying on the floor unconscious were being circulated on the internet. Many people complained of breathing difficulties, skin rashes and sore eyes. The source of the leak was a styrene plant owned by South Korean electronics giant LG, located at RRV Puram near Gopalapatnam, about 15 kms from the coast city.

Bollywood celebrities took to social media to express grief and shock over this unfortunate incident
Amid the lockdown, Karishma Tanna and a lot of other celebrities have been sharing how they're spending their time during the lockdown. Giving a glimpse of their daily routine, there are a lot of fans who have been rooting to see more of the celebrities to understand their favourites better. However, along with appreciation, the celebs are facing a lot of criticism with people asking them to stop showing off their privileges.

Karisma Tanna, in her recent interview, spoke about how the celebs have the power to reach out to masses. The real reason why they share workout videos and other activities is that they want to inspire others to do the same. While a lot of people consider it as showing off, the celebs are not on social media to do so, but hope that people will do the same. On the day the lockdown was announced, Karishma Tanna was in Lonavla with her friends and as soon as the news got out, they left from the place and she's currently with her parents at her home.
Karishma Tanna was supposed to announce a web series this year, but can't talk about it anymore till things get back to normal.
Sidharth Shukla, for the unversed, was a part of Jhalak Dikhla Jaa season 6. The Bigg Boss 13 heartthrob won hearts with his dancing skills on the reality show and was lauded for all his performances. Apart from his acting and dancing skills, his fans have always loved his physique, the Dil Se Dil Tak actor managed to woo a lot of female fans with it.

In an old video from the dance reality show, Sidharth Shukla's biceps were compared with none other than John Abraham, who had come on the show as a guest to promote his movie. While a lot of people were nervous and curious to know the results, Sidharth Shukla almost beat John Abraham! John's bicep measured up to 17 inches while Sidharth's were at 16 and a half. Leaving everyone impressed, even John lauded Sidharth.
Randeep Hooda recently made his Hollywood debut with the Netflix original action film Extraction starring Chris Hemsworth. The film was released globally on April 24, 2020 and has been receiving positive reviews.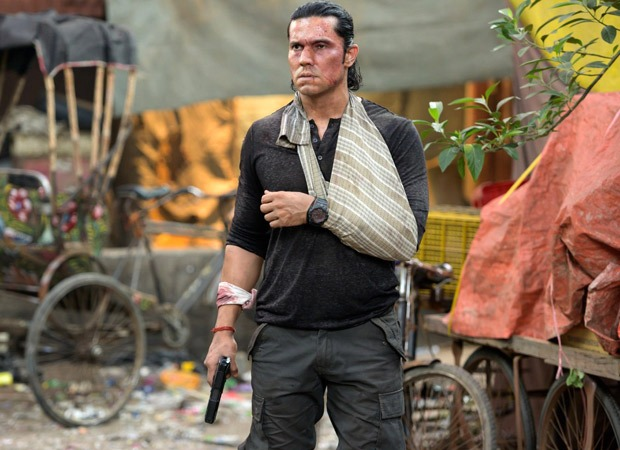 Now, Randeep took to his social media handle to share a still from the film where he is seen injured with a cast on his hand. He has blood stains on one side of his face. The actor made a meme out of this by relating it with the current situation of liquor buyers. Captioning the image, he wrote, "Coming back from the #Liquorshop be like .."
Last year, Emraan Hashmi appeared in the Netflix web series Bard of Blood, produced by Shah Rukh Khan. The series received lukewarm reviews. But Emraan will probably remember it for having to 'insult' Shah Rukh, although the insult was scripted!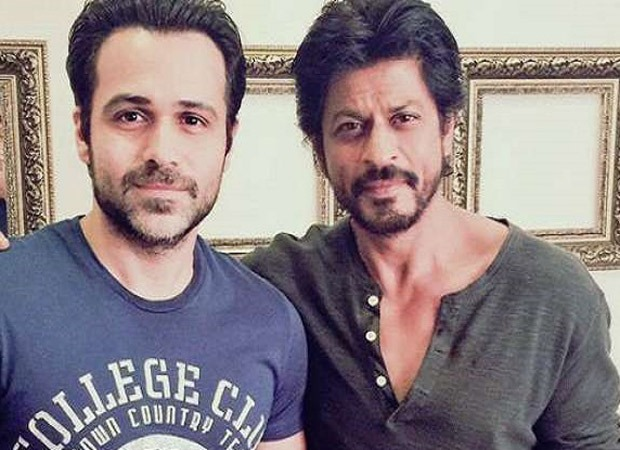 It so happened that the two needed to shoot for a promotional video. It was released before the show's trailer hit the internet. Emraan, who is known as a soft-spoken man in real life, had to use terms like 'Dabba' and 'Dhakkan' for SRK, and then put a cloth bag on his head! Later, in an interview, he revealed that he really felt bad for having to use such words for the superstar. He also added that he had grown up watching SRK's films, and hence, it was embarrasing for him to do all that to SRK, even though it was all for professional reasons.
Emraan also added that SRK has had a profound impact on him as an artist, and also as a person.
Workwise, the actor was last seen in Jeethu Joseph's thriller The Body, co-starring late Rishi Kapoor.
The founder of the T-Series, Gulshan Kumar, would have turned 64 years old day. Remembering his legendary father on his birth anniversary, Bhushan Kumar shared a heartfelt message.
"Happy Birthday Papa! I feel blessed for being a part of your dreams. And I hope I am making you proud somewhere. You were, are & will always be in our hearts, minds, celebrations & prayers. I love you," Bhushan Kumar wrote.
The film industry lost one of its finest actors – Irrfan Khan on April 29. The actor was diagnosed with a neuroendocrine tumour in 2018 and fought bravely till his last breath. His funeral was held in the presence of his family and close. Irrfan Khan is survived by his wife and two children.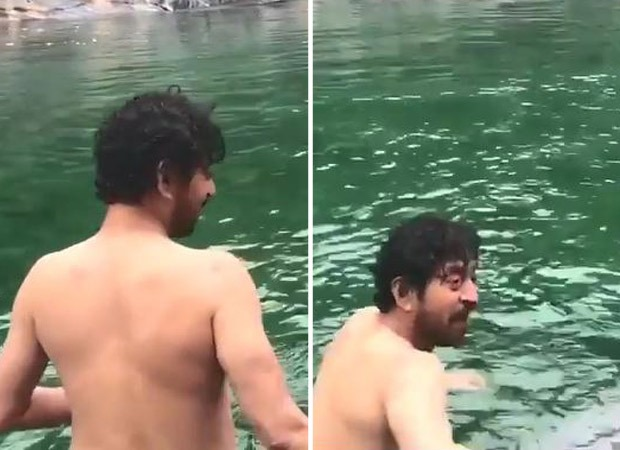 Irrfan Khan's son has been sharing rare and unseen pictures and videos of his father on his social media, taking fans down the memory lane. On Tuesday, Babil shared a video of Irrfan Khan enjoying a swim in cold water in some hilly region. The actor is seen looking at the camera and says, "It is ice!" A woman can be heard repeating, "It's ice?" as she laughs. Babil also shared another video, in which Irrfan can be seen enjoying a jump into the water as onlookers cheered for him.

After an outpour of the messages for the actor, his elder son Babil posted a message a couple of days ago. He wrote on Instagram, "I'm deeply grateful for all the condolences you beautiful friends are pouring in for me. Although I hope you understand that right now I'm not being able to reply because my vocabulary is dizzy. I will get back to each one of you but just not right now. Thank you so much. I love you.
The central government allowed relaxation in phase 3 of lockdown which started on May 4. The government also permitted the opening of liquor shops. With liquor shops opening after 40-50 days, people queued outside wine shops to purchase alcohol. Looking at the crowd accumulating outside these shops, some cities decided to shut shop to avoid crowding. Pictures of people standing in line outside the shops started circulating on social media on Monday.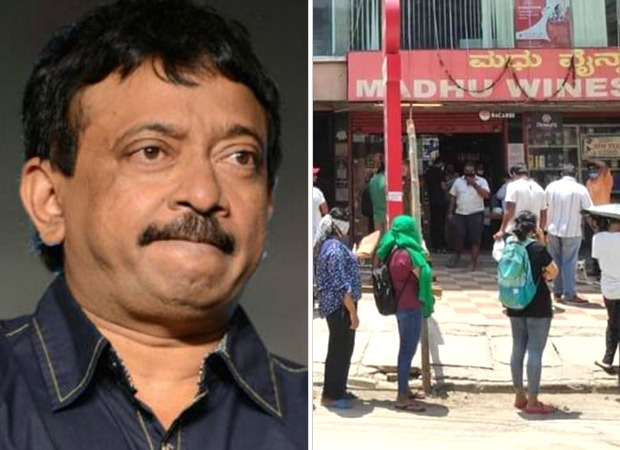 Filmmaker Ram Gopal Varma shared one of the pictures from Karnataka where women can be seen standing in queues. Sharing the photo he wrote, "Look who's in line at the wine shops. So much for protecting women against drunk men."
For Bollywood, it's a nightmarish time. On consecutive two days, we lost two of the most loved actors of the industry, both of whom were battling with cancer. Yesterday, actor Irrfan Khan passed away at a suburban hospital. Before we wrapped our heads around the loss, veteran actor Rishi Kapoor also breathed his last today morning.
Across the country and beyond, artists, fans and cinema lovers have been mourning the loss. And amid this, the internet has started looking back at
D-Day
, the film that starred both of these powerhouses. In one of his interviews, while speaking about his co-star of the Nikkhil Advani film, Irrfan described him as a 'hot n liquid' actor who would never bore the audience even if he was doing the same thing, film after film. Adding that he watched all of Kapoor's films, he remarked that the latter was having a gala time being an actor, and did not need to be a star anymore.
Rest in peace, both of you!
Indian cinema lost another icon. Rishi Kapoor breathed his last after his long battle with Leukaemia. The actor was survived by his wife Neetu Kapoor and two kids – Ranbir Kapoor and Riddhima Kapoor Sahni. His death news was first confirmed by Amitabh Bachchan on Twitter on April 30, 2020.
While the actor couldn't attend the last rites, Abhishek Bachchan was in attendance to support to the Kapoor family. Taking to his blog, Amitabh Bachchan recalled meeting Rishi Kapoor for the first time. "I had seen him at his home Deonar Cottage, Chembur, a young energetic, bubbly, mischief in his eyes Chintu, on those rare moments when I was privileged to have been invited to an evening at Raj ji's house."
"I would see him more often after, at RK Studios, when he trained as an actor for his film to be made, BOBBY .. a diligent enthusiastic youngster, ready to pounce onto every learning that came his way, in that famous large and legendary make up room, of Raj ji at the end of the first floor corridor of make up rooms .. He had a walk that was confident and determined .. a stride and style that was similar to that of his grandfather, the legendary Prithvi Raj ji ..  a walk I had noticed  in one of his earlier films .. that walk .. I never found it in any other," he wrote.
Big B then spoke about working with Kapoor on several films and how he would make the set and scenes lively. "We worked in several films together. When he spoke his lines, you believed every word of it .. there was never an alternative .. its genuineness was beyond question. And there has never been any other, that could lip-sync a song as perfectly as he would .. never His playful attitude on set was infectious .. even in the most grave sequences he would discover that comedic spark and we would all just crack up  .. !!" he said.
"No just on set .. if you were with him at any formal event, he would find that little distractive light-hearted gem to expand on and lighten the situation .. When there was a time-lapse as the shot got readied during a shoot, he would bring out his playing cards, or at times pull out his rather complicated Bagatelle board and invite others to play .. a competition .. not just for fun .. a serious competition," he added.
He further talked about his diagnosis and even in those times, he stayed positive. "During his time of diagnosis and his treatment he never ever lamented his condition .. it was always .. 'see you soon , just a routine visit to the Hospital .. I'll be back shortly. Joie de vivre .. the exuberant enjoyment of life , was a gene he inherited from his father .. the Legend, the Ultimate Showman the Iconic Raj Kapoor," he wrote.
"I never visited him in Hospital .. I never wanted to see distress on his smiling cherubic face. But I am certain .. when he went , he must have gone with a gentle smile," he signed off.
Amitabh Bachchan and Rishi Kapoor worked in films like Amar Akbar Anthony, Coolie, Kabhie Kabhie, Ajooba, Chala Murari Hero Banne, Dosti Dushmani and Mehrunisa. Their last work together was in 2018's 102 Not Out.
Indian cinema lost another icon. A day after the passing of Irrfan Khan, veteran actor Rishi Kapoor breathed his last after his long battle with Leukaemia on April 30, 2020 at the age of 67. The actor was survived by his wife Neetu Kapoor and two kids – Ranbir Kapoor and Riddhima Kapoor Sahni. His funeral rites were performed by Ranbir Kapoor on Thursday afternoon in presence of Neetu, Kareena Kapoor Khan, Randhir Kapoor, Alia Bhatt, Ayan Mukerji, Abhishek Bachchan and some close family members.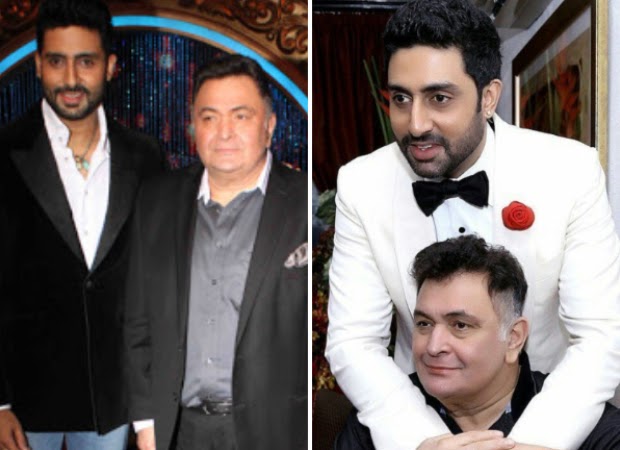 After the religious ceremonies were completed, Abhishek Bachchan took to social media to pen heartfelt tribute to the actor who was not just a co-star for him but like a father figure. He wrote on Instagram, "The true measure of a great man is… When upon his passing, you don't just remember him, but you remember yourself with him! I will always remember how you made me feel, Chintu uncle. Your love, encouragement, humour and honesty. Some losses are too personal to discuss publicly. You just have to cherish the moments together and the memories. I will always…"
Actors Bipasha Basu and Karan Singh Grover completed four years of marriage on April 30. Bipasha Basu wished her husband on their wedding anniversary by sharing an adorable never seen before video from their wedding ceremony.
"There is no emotion that is bigger than love. No other emotion has the tremendous power of Love. I am blessed to be with someone every day of my life, who I love so deeply… Each day together we look for small joys which fills us with so much gratitude for our life," she wrote in her caption.
Thanking all well wishers, she further wrote, "Focussing on love , positivity, faith, belief ,magic and gratitude – that's our motto. Celebrate love each day … count your blessings each day… thank life and live it fully each day. Today is our 4th Wedding Anniversary. Time really flies… so make the best of each and every second… make beautiful memories and only hold onto the good things and feelings and let the rest go."
His inning as a producer has been great so far, and John Abraham knows people can always look upto his production house for strong content. However, at the same time, he also believes it is very crucial to keep evolving as an actor.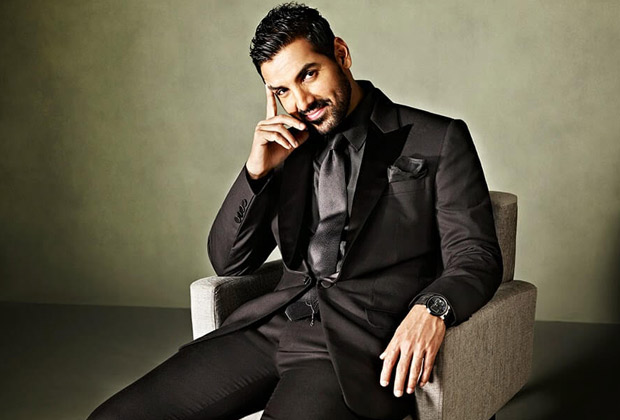 Speaking to a leading daily, he opened up on the kind of films he would like to act in, and also the type of films he would like to back as a producer. While a Pagalpanti or a Satyameva Jayate would be his pick as an actor, John says he would like to work on films such as Parmanu or Batla House as a producer. As he puts it, it is a conscious decision on his part to build different brand values as an actor, as a producer and as an actor-producer.
He also revealed that he would never be able to act in, or produce an adult comedy as he was not comfortable with the genre. The one genre that he is really keen to explore? John said he would love to do a horror film, since he never did one before.
We are looking forward to one!
Popular television show Kaun Banega Crorepati has been one of the most favourite quiz shows on television among the audience. Actor Amitabh Bacchan hosts the show and he has never failed to impress the audience with his sense of humour.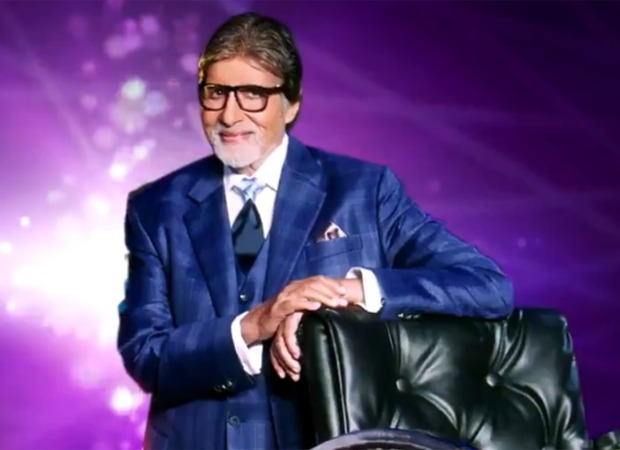 Due to the lockdown, the shoots of television shows and films have been stopped and hence all the old iconic shows have been brought back. However, some of the on-air shows like Beyhadh 2, Patiala Babes and Isharon Isharon Mein have been taken off air with abrupt endings. While the channel has decided to not continue the shows, there are reports that Kaun Banega Crorepati will be back on air after the lockdown. Reportedly, Amitabh Bachchan's show will be back on air with new episodes as the reality quiz show has proven to be a game-changer for the channel.
The season 11 of KBC ended recently and fans are eagerly looking forward to the next season.
Also Read: Anil Kapoor wants to do films that Amitabh Bachchan and Abhishek Bachchan reject!
Amazon Prime Video, on Friday, revealed the logo and announced the launch date of the new Amazon Original Series – Paatal Lok. Produced by Clean Slate Films, Paatal Lok marks the digital debut of renowned actress Anushka Sharma as a producer.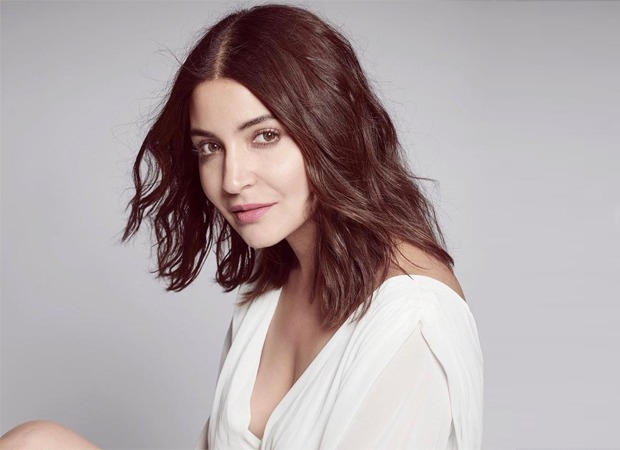 The video gives us a peek into a seemingly peaceful world that nurses a dormant, dark and dangerous underbelly – Paatal Lok. Anushka Sharma captioned the video, "From the underbelly comes a crime thriller that will change how you look at the world you live in."
Coupled with a foreboding narration, the video casts a spotlight on the darker side of humanity. Filled with mystique, thrill and drama, Amazon Prime Video's latest Original explores the dark bylanes of immorality. Inspired by the ancient realms of Swargalok (heaven), Dharti Lok (earth), and Paatal Lok (netherworld), the neo-noir series delves into the interplay within the four estates of democracy.
Vidya Balan is making new discoveries during this lockdown. We have earlier seen Vidya making some interesting revelations of how she has been spending her quarantine cleaning her house and other household chores. She made a surprising revelation that she is not fond of cooking and hence doesn't know how to cook well but since the past few days, she has been trying to cook and discovered that it is quite fun.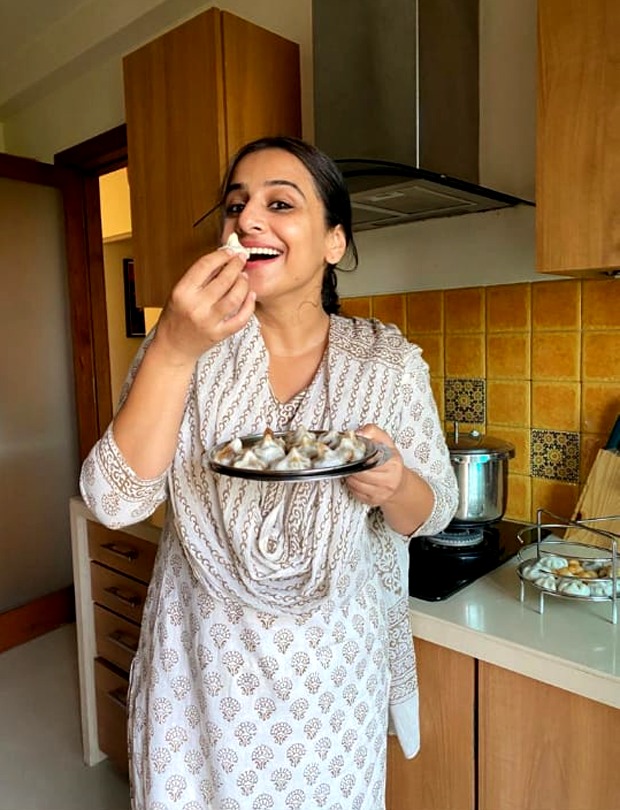 We recently saw Vidya Balan making Modak which is also her favorite dish, and we can say that she is undoubtedly enjoying the cooking process in her home. During this lockdown, we have seen many celebrities cooking and posting pictures on Instagram and other social media platforms. Vidya is loving the concept of cooking and went on making modaks. Vidya gleefully said, "I always saw cooking as a symbol of domestication, but in the lockdown, it was a new discovery."
Vidya was of the opinion that cooking is a very domesticated role and she would never fit perfectly in it but this lockdown enabled her to find out a new trait in her and is she is enjoying it with her whole heart.
Keeping Up With The Kardashians star Kim Kardashian is facing backlash on the internet. The reality star wore a grey crop top and a skirt along with what looks like traditional Indian jewellery – maang tika and gold bangles.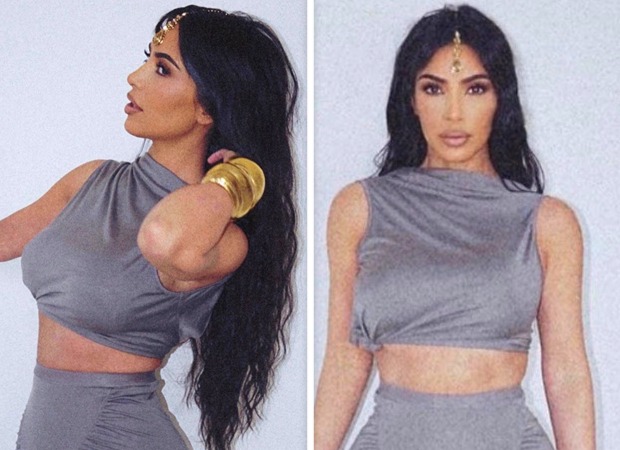 This ain't the first time she wore traditional Indian jewellery. She had earlier faced internet backlash after she wore accessories to the church.
Netizens took to social media as they accused her of cultural appropriation stating that wearing Indian jewellery is not an aesthetic.
Varun Dhawan turns 33, amid a lock-down. Needless to say, there won't be a party. The actor rang in his special day with a homemade chocolate cake, in the company of his family members. And while he is away from his go-to buddies, they're making sure to convey the best of wishes virtually.
For example, Arjun Kapoor. Arjun is anyway in a mood to dig up the past, and has been posting some major throwbacks. He took to Instagram to wish Varun, his 'bad boy for life,' a very happy birthday. The picture was taken way before Arjun became the hunk that he is today. In fact, it can qualify as a before-and-after photo as well! "Bad (haircuts in this case) Boys 4 Life. Happy birthday @varundvn the content maker par excellence, the new rapper in town & the natkhat balak forever !!! #vdin4d #hairytales #swamitypeka #brotherfromanothermother #facecreamernumber1," he wrote. Those hashtags, though! Do not miss the tinges of pink cream (from the cake, of course) on Varun's face.
Workwise, Varun will be next seen in dad David Dhawan's Coolie No. 1. Arjun, on the other hand, awaits the release of Dibakar Banerjee's Sandeep Aur Pinky Faraar
The entire Indian Television fraternity, with the efforts of the top producers, have come together to give out a very special and important message during the current pandemic crisis. This initiative is spearheaded by producer Ekta Kapoor and also includes other top producers namely Binaifer Kohli, Gul Khan, Fazila Allana, Abhishek Rege, JD Majethia and Anil Wanvari.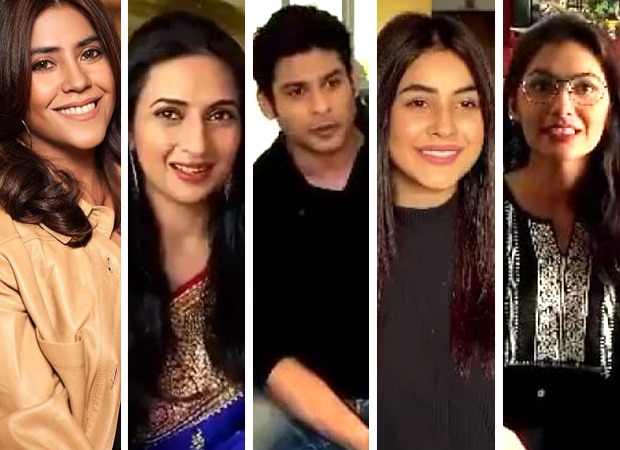 This innovative and fun video speaks the universal language of entertainment while emphasizing on the importance of staying at home. The motto behind coming together of these actors from different shows across different channels is to unite people in the government's fight against Corona.
Leading Producer Ekta Kapoor shares, "The world is currently going through a depressing time as we all are fighting and trying to cope up with a pandemic. And this present situation has made it imperative for us to unite. This video is an initiative of the television producers association of our country and we got all the top television actors to participate in this video, which was conceptualized over numerous conference calls! It is an effort from all of us in encouraging people to stay home. We hope this reaches far and wide."
She also took to her handle and shared a video, "The Television Fraternity comes together to spread the message of social distancing and staying positive in these unprecedented times! Here's a made-at-home film with your favourite stars from television, leading by example! #TvFraternityStandsTogether #StayHomeStayTuned #ChangeWithin #AloneTogether."
JD Majethia, Producer, Chairman IFTPC (Indian Film and television producers council) TV & Web series expresses, "Though TV industry is widely spread everyone connected from artists, technicians, workers to producers are always a phone call away, especially for their Fans. One message from Ekta Kapoor on producers group and here we have a Multi starring entertaining
The video features leading television actors namely Anita Hassanandani, Aasif Sheikh, Aura Bhatnagar, Divyanka Tripathi, Erica Fernandes, Karan V Grover, Karan Jotwani, Karishma Tanna, Maniesh Paul, Mouni Roy, Parth Samthaan, Reem Shaikh, Rohitashv Gour, Sehban Azim, Shabbir Ahluwalia, Shailesh Lodha, Shehnaaz Gill, Siddharth Shukla, Sriti Jha, Surbhi Jyoti and Vikram Singh Chauhan. It is directed by Guroudev Bhalla, and creatively helmed by Sonali Jaffar.
Arunji how do you look at being regaining fame as Rama?
I never expected it. Nobody did. Lekin halaat kuch aise ban gaye…The entire family in every Indian household was at home and they all watched the Ramayan together for the first time. In fact I saw it for the first time because of the lockdown.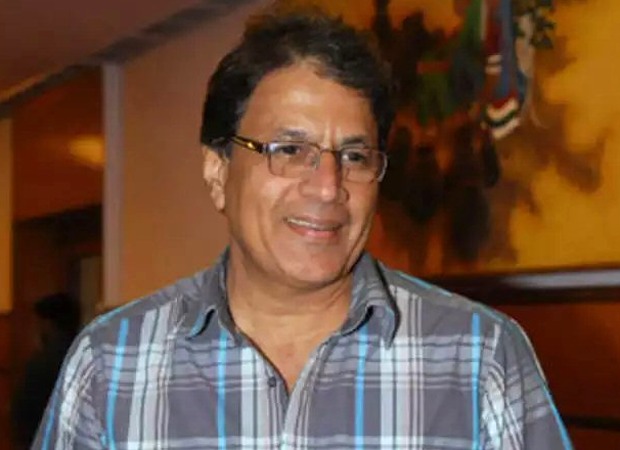 You mean you had never seen it before?
Not in its entirety. Bits and pieces…yes. But not in this way, sitting at home watching all the episodes from first to last.
And what did you think of it?
Achi cheez toh achi hi lagegi na. I cannot describe my feelings. Sitting and watching my serial that has brought so much happiness to people across world for 30 years…. What more can an actor want? I am not a critic. I didn't watch Ramayan to find faults. I loved every shot every moment. One cannot find fault with something that has brought so much joy to millions of people. This time young people saw the whole serial and even youngsters enjoyed it just as much as the older generations.
A part of such a successful run of the Ramayan this time has to do with the collective audience that it received?
Collective audience is fine. But the appreciation we got even after 33 years when it was first telecast…. I think it has more to do with the relevance of Ramayan. Its teachings are more relevant today than ever before.
I remember when Ramayan was first telecast people on the roads touched your feet as though you were the real Rama?
And I am getting the same kind of response this time also. The appreciation is overwhelming; I am getting the same appreciation, as though they had seen Bhagwan Rama in me all over again. It is truly gratifying. I am grateful for the love that I've received from my people.
It is amazing that humanity has reached the moon and it still believes in the gods as strongly as ever.
Yeh sanskriti ki baat hai (this is about our culture). It has nothing to do with reaching the moon. That's to do with science. Why mix out culture with scientific progress? The love and respect that we feel for our parents hasn't changed just because we've touched the moon. Our problem is we've begun to mix vigyan and sanskriti.
Would you say the image of Lord Rama came in the way of your acting career?
It always happens. In Indian there is always typecasting. If an actor plays a policeman in one film he continues to play it in 50 films. It's inevitable. Nowadays this image-casting is changing in our cinema. But I played Lord Rama. I've absolutely no regrets about losing out on other roles because of my image. 33 years after it was first telecast people are giving me their love and respect. You are interviewing me about a role I played so many years ago. What else could I ask for? Zindagi mein aadmi kya khota hai and kya pata hai ussey gaur se dekhni chahiye. If I lost a few roles look at what I gained. Mujhe lagta hai maine khoya bahot kam aur paya bahot zyada hai.
Going back, after you bagged the role of Rama did your lifestyle change drastically?
Not really. Even before I played Rama I was never an extroverted partygoer. I grew up in an environment where the Ramayan was read regularly. My Mummy and Daddy read the Ramayan and we did puja every morning and evening. So no, I didn't have to stretch myself to play Rama. The maryada (reverence) came naturally to me. I am not an excessively religious person. But I do believe in God and in Rama.
Your co-star Dipika feels the Ramayan cast should be given royalty for this telecast?
Jee bilkul milni chahiye. Why not?
Would you like to return to acting?
Phir woh image wali baat aa jayegi. If I get any roles that inspire me I'd love to. Otherwise I have got enough.
Four More Shots Please is an unabashed celebration of urban womanhood. Is that how you designed it?
I definitely think that the show was created by Rangita Nandy with that in mind. And in Four More Shots Please 2, the show travels deeper into the minds of our four protagonists; it probes into their interior, emotional state of mind and heart and definitely cuts a little closer to the bone. It celebrates their strengths as well as their flaws; their professional and personal highs and lows; and presents them not as perfect women but as grey characters… so well-rounded that even when they falter or fall … whiles you may or may not as a viewer understand or condone their actions, you definitely have empathy for them. Their highs are exhilarating and you travel on that rollercoaster with them smiling and feeling that rush of sisterhood that is so infectious.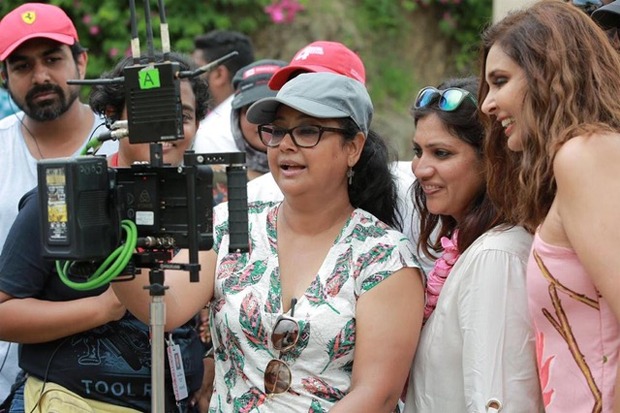 The four protagonists all seem so real and relatable are they people you know and are these characters also a part of you?
I do feel that all four are a wonderful mix of a lot of women we all know and of course there's a little bit of me in every female character that I've directed! I think the reason why they feel so real is that their journeys are those that we've either experienced or we see around us. Their emotional struggles, their professional challenges are so universal and identifiable that immediately there's a connect. The story threads running across this season specifically speak to us all. And at the end of the day human emotions are universal – whether it's a bunch of women in a small town or big city – the challenges will be of different levels but I think somewhere women all across get the connection and I think THAT is really hooking the audiences
The language that these chaddi buddies use is shocking to us Hindi movie addicts. Yet it doesn't seem thrust on the characters. How much of the language used was difficult for you to use?
This is pretty much how we all speak these days and this hybrid Hinglish is the norm. We all use casual four-letter words in conversation and the actors and I didn't think it was a big deal to use them in scenes. The conversations that Devika Bhagat and Ishita Moitra have written are very real without any 'dialogue baazi' unless we wanted to deliberately play on something for a specific moment…like in the proposal scene Samara has actually written her dialogues that she proposes to Umang with and she knows they're corny but that's what they are meant to be for that moment. The writers have used several pop cultural references throughout the show and all of that makes the show so much fun to not just watch but hear as well.
What makes these women refreshingly different is their un-coy addressing of bodily sexual issues. So far only men were supposed to talk like that in our films. Do you see how revolutionary these girls are in their attitude?
Men have locker room conversations about women; and women in turn discuss sexuality, sex and men very freely amongst themselves. Yes we aren't used to seeing that on screen and that makes people very uncomfortable. I get that. But the show is normalising that…saying look, you should know that women discuss men and sex too, and that's what we've shown in S2 without being crude. I personally didn't see it as revolutionary, for me that was just the way we were doing our thing… that's something for you to analyse!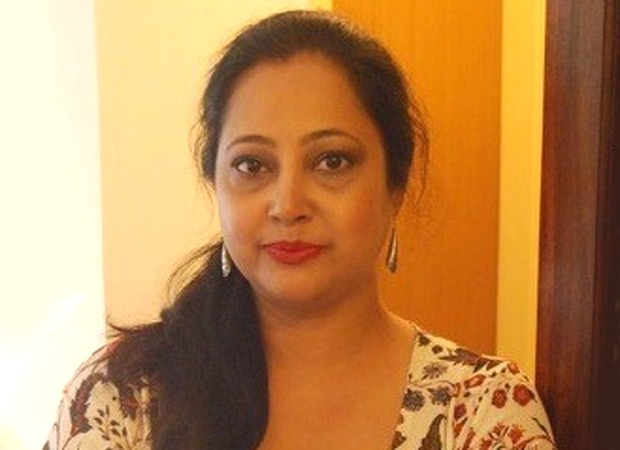 Girl bonding in our films hit a high with Veere Di Wedding what do you think of the chick flicks in this country, few as they are and what about the ones from Hollywood any favourites?
I would say Khoobsurat, Chupke Chupke, Katha rank right up there for me – they were supposedly 'light' but had such great understanding of the women protagonists and the social milieu they were set in. Hollywood has countless movies in the genre.. too many to list here but I'm a great fan of Nancy Myers' films if we're talking specifically about this genre.
Now to the casting. What made you choose the four actresses in the lead?
When I came on to direct S2 so the leads Kirti Kulhari, Sayani Gupta, Bani J and Manvi Gagroo were already there… We cast several new characters this season, Sameer Kocchar, Shibani Dandekar, and Prabal Punjabi amongst the most important ones.
I can't imagine anyone in those roles. Who is your favourite among the sassy quartet?
This is a very difficult question to answer! How can a mother choose her favourite child???
You have directed two feature films did you enjoy much more creative freedom here? What was it like working with Rangita Nandy?
I think that with a digital show that's going to stream on an OTT, the pressure of the box office doesn't exist and that fact itself is very freeing – one can be true to the story without false notes for commercial purposes. Working with Rangita has been fabulous. I haven't laughed as much on any project as on this one. There was a lot of trust between us and she was clear that I didn't have to follow any specific blueprint as long as it all looked smashing. That creative freedom really helped me to push forward and she encouraged me at every step. She's very open and once she understands what you're trying to do she becomes a safety net and I felt very protected and cherished as a director.
Why is there such a meagre number of women directors. Is it because men find it hard to take instructions from women? Have you faced discrimination or harassment of any kind because of your gender?
I definitely think that there are a whole lot of us women out there trying very hard to have our directorial voices heard, or pushing for the opportunity to direct but let's face it: things are changing but it's still a boys club. I think that when comes to giving a job to a new male director – his potential is good enough to take a punt on him especially when there is a star in the movie, but when it comes to a new female director – everyone wants to know if she has experience. Once this mind-set changes – I think the game will change entirely.
What next? And when do we Season 3?
I'm working on a film script with a wonderful co-writer. I hope it gets made soon. With the pandemic it's difficult to predict when things will resume. There definitely is a Season 3. But I'm not a part of it. I was physically exhausted and needed to not just re-charge my batteries but I also need a new challenge where storytelling is concerned.
Rather than spend his time in isolation showing off his cooking skills on the social media, actor-musician Diljit Dosanjh has been busy doing what he likes best. Over to Diljit from his 37th floor apartment in Mumbai. "Sir, main ek baat bataaon? Main bahot khush hoon is quarantine-time mein. I've always told you that music is my first love. In recent times I haven't been able to focus on my music as much I wanted. There were too many things happening. But now during this lockdown I've been concentrating entirely on my music, and a different kind of music."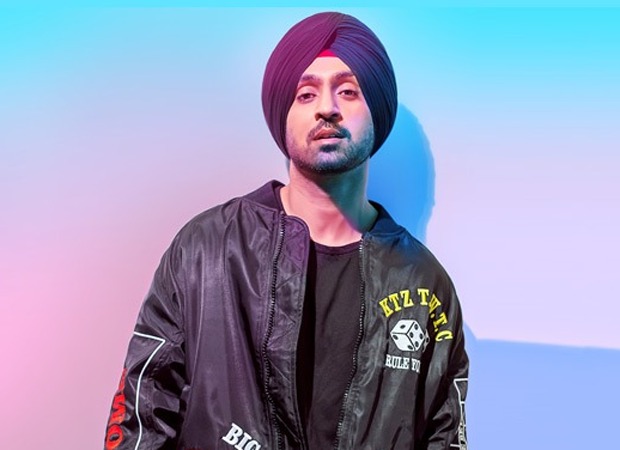 Diljit has used the lockdown lacuna to work on an album of folk songs. "Fans of my music have been requesting me to return to my roots as a musician. I'm doing an album of traditional Punjabi folk songs. These are sounds I've grown up hearing. And now it's time for me to harness those sounds into what they mean to me."
Dilijit says doing the folk album in isolation has been an occasion of self-discovery for him. "Roza savere uth ke riyaaz karta hoon (every morning I wake up and practise my singing). Phir nashta khud banata hoon (then I make my own breakfast). Phir lag jataa hoon apne album pe (then I plunge into my album)."
Diljit says he has never been more at peace. "Up here on the 37th floor there's no disturbance of any kind. I've no one in my home with me. No house-help. I do all the cooking, cleaning myself. And the rest of the day goes in my album." The album of folk songs, a first for Diljit, is almost ready. "Now I just have to go into a studio and record it once the lockdown is over."
How does Diljit view the lockdown? "You can either cry of laugh about it. I choose to be happy in my isolation. It's a time of tremendous creativity for me. Of course work has suffered. But then everyone is in this together. Everyone's work is suffering. Toh main kyon hungama machaaoon? It's up to us to take this situation, positively or negatively. I choose to stay happy, I advise everyone to do the same."
In a recent development, Shah Rukh Khan and Gauri Khan offered a four-storey personal office to help BMC in order to expand their quarantine capacity, equipped with essentials for quarantined children, women, and elderly.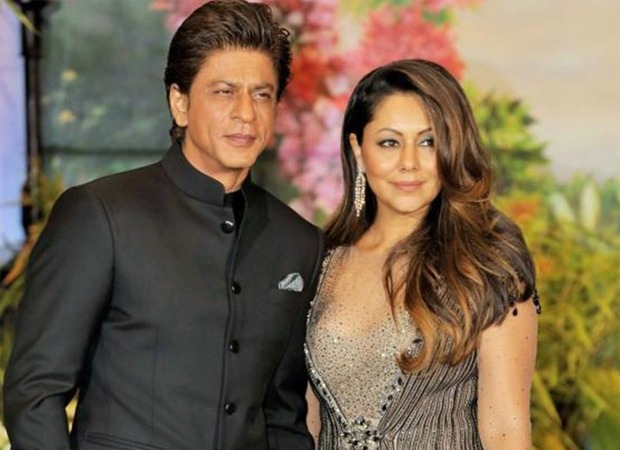 Now, Gauri Khan shared a video on her Instagram account as their private office space Gauri Khan Designs has been transformed into a quarantine facility under BMC's guidance. "#GauriKhanDesign's refurbished this office …a quarantine zone providing essentials and services to those in need. We must stand together and stand strong in this fight against #Covid19. @meerfoundationofficial @iamsrk," she wrote on Instagram.
SRK recently announced several initiatives towards relief with his group of companies, Kolkata Knight Riders, Red Chillies Entertainment, Meer Foundation and Red Chillies VFX to support the efforts of Prime Minister Narendra Modi and the Government, and Chief Ministers Uddhav Thackeray, Arvind Kejriwal and Mamta Banerjee in its COVID-19 fight.
Shah Rukh Khan has extended his support with his group of companies and is being lauded for his generosity, helping the society at the time it needs the most. From Government funds to 50,000 PPE kits, food requirements of 5500 Mumbai families, 2000 cooked meals to hospitals, 3 lakh meal kits for 10,000 people, grocery for 2500 daily wage workers in Delhi and 100 acid attack survivors, his range of initiatives aim to spread across the many segments of the society.
Varun Dhawan turned 33 on April 24 and kickstarted his birthday celebrations with an intimate celebration amid lockdown. The actor shared pictures from the cake-cutting ceremony.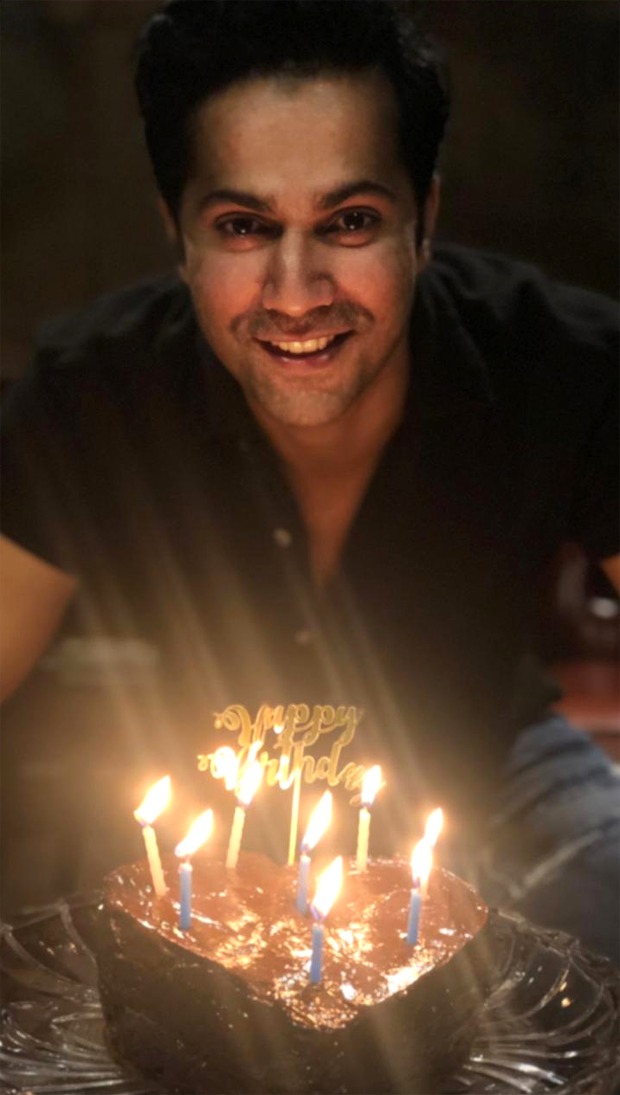 Varun shared a glimpse of the birthday celebrations as he shared a photo of a heart-shaped cake that was made at home.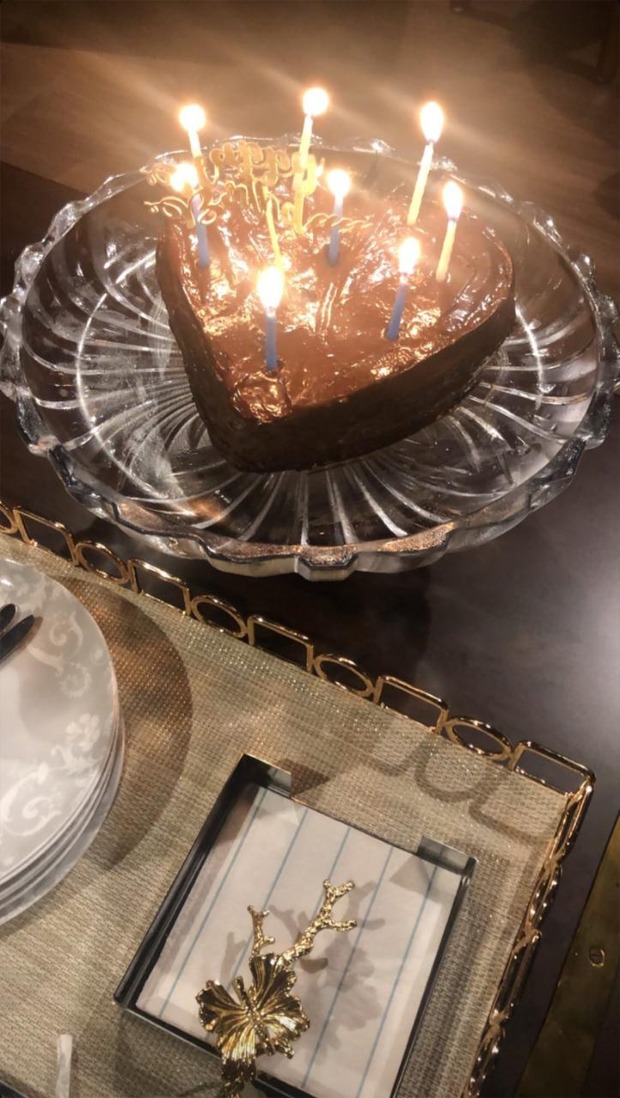 His industry friends also extended lovely messages for him. "Happy birthday to my crazy, happy, and lovely child," Karan Johar shared a photo of himself giving a kiss on Varun's forehead.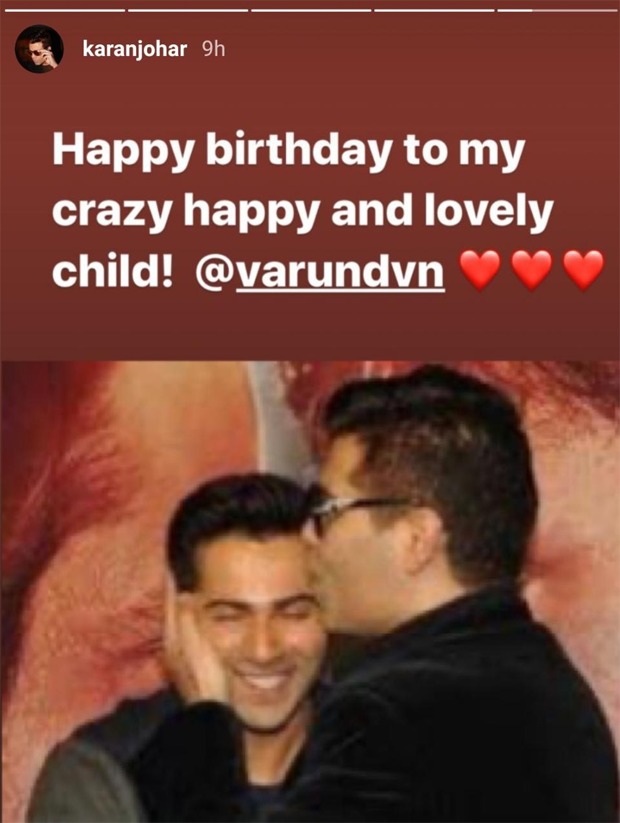 His Street Dancer 3D co-star Nora Fatehi also shared a photo with a caption that read, "Omg this is one of my fav pics of us!!! I wish you all the best boo boo. Many more years of success, good health, happiness, and laughter."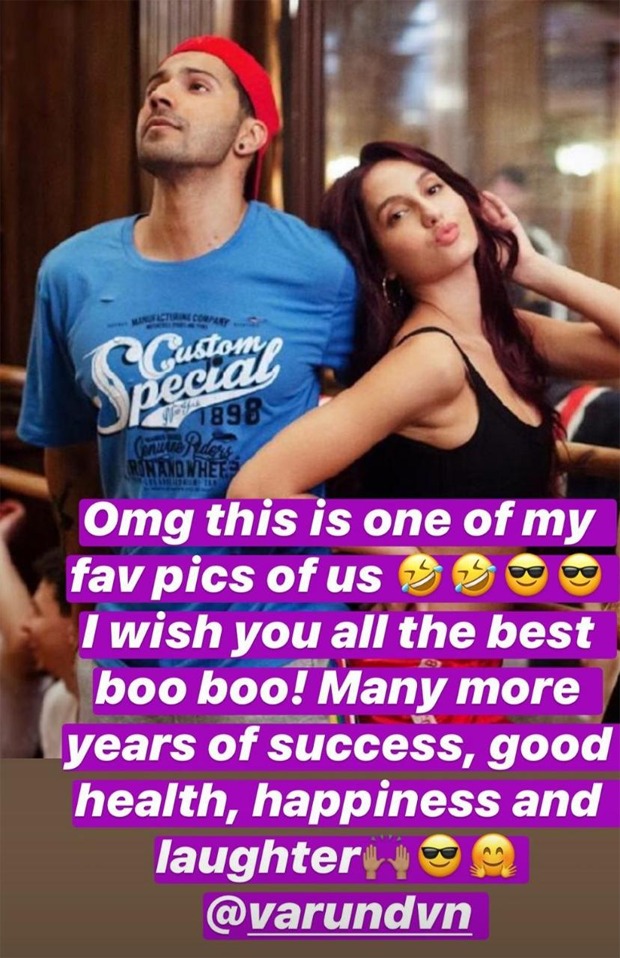 Varun Dhawan is set to celebrate his day with his fans today via an Instagram live at 4 pm.
Due to the lock-down caused by the epidemic, everyone has gotten a lot of free time to themselves, actress Shraddha Kapoor occupies her time by reading a bunch of books and expanding her knowledge through them.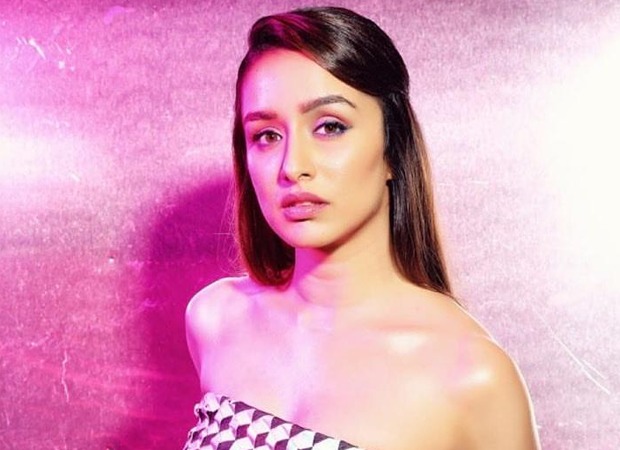 The actress shared a story on her social media where she wished the viewers a Happy Book day and shared a list of books she had read during the lockdown up until now, namely, The Ministry of Utmost Happiness by Arundhati Roy, Conscious Collective by Joseph Kauffman, Homo Deus by Yuval Noah Harari and A New Earth by Eckhart Tolle.
Shraddha also shared, "It's been really nice to catch up on some reading. Hope you guys are taking care of yourself."
She urged the audience to use their free time to do something they like and be productive. Reading frequently is a good habit and readers live a thousand lives before they die and Shraddha chooses to do just that with her free time.
She also thanked Sushant Singh Rajput for gifting her 'The Secret Principals of Genius' book. Sharing the cover of the book, she wrote, "Thank you for this @sushantsinghrajput."
On the work front, Shraddha Kapoor was last seen in Ahmed Khan's Baaghi 3 opposite Tiger Shroff. She will reportedly be seen in a Luv Ranjan directorial opposite Ranbir Kapoor.