Bollywood News
Chitra Palekar's 'Maati Maay' wins French award

Chitra Palekar's Maati Maay won the award 'Prix du jury Graine de Cinephage' in the feature films category, in the recently concluded 30th International Film Festival 'Films de Femmes' of Creteil, a suburb of Paris in France. This is the fourth international award won by Maati Maay, which is based on a short story by the well-known writer Mahasweta Devi. It is the heart-rending tale of a young mother who is trapped between her instincts and needs, and the compulsions of her ancestral duty as dictated by the social system. Produced under the banner of Dnya Films, the film has been produced and directed by Chitra Palekar and features Nandita Das, Atul Kulkarni, and Kshitij Gavande in key roles.
Aamir Khan to be an Olympic torch bearer



After a feisty performance in his directorial debut film, Taare Zameen Par, renowned Bollywood actor Aamir Khan will now don the role of a torch bearer for the Olympic torch relay scheduled for April 17 in New Delhi. Besides Aamir, five other prominent personalities, including the former Director General Dr Kiran Bedi, the president of BAIF Development Research Foundation Narayan Hegde, Secretary General and CEO of the World Wildlife Fund Ravi Singh, President and CEO of Coca Cola India Atul Singh, and environmentalist Y. Subhash Chandra Reddy will be a part of the Olympic torch relay. This is the second time Aamir has been selected to bear the prestigious torch of the Olympics in India.
Jodhaa Akbar continues to rake in big money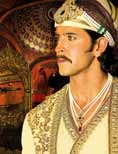 A co-production between UTV Motion Pictures and Ashutosh Gowariker Productions Jodhaa Akbar, the first blockbuster of 2008, simply seems to be making its way along the course to be one of the greatest cinematic triumphs of Hindi cinema. Not only is each frame of this film directed by Academy Award nominated director Ashutosh Gowariker, it is also soaked thoroughly with opulence. The film has broken box office records grossing 120 cores in 31 days worldwide, out of which 90 cores is from India and 30 cores is from overseas box offices.
Jodhaa Akbar has been released in 25 countries on 1,500 screens worldwide and has been dubbed in Tamil, Telegu, Dutch, and Arabic. The film is truly making a history of its own.
Shemaroo gears up for a Priyadarshan film

After the critically acclaimed thriller Manorama – 6 Feet Under, Shemaroo Films has already completed the shooting of their next project Mere Baap Pehle Aap. Directed by the versatile and hugely talented veteran film-maker Priyadarshan and produced by Raman Maroo, the film was shot in Goa, Kerala, Chennai, and amongst five of the grandest sets in Mumbai. Once again joining hands with Director Priyadarshan in this film are his favorite actors Akshaye Khanna, Paresh Rawal, Genelia D'souza, Om Puri, National Award Winner Shobhna, Archana Puran Singh, and Rajpal Yadav filling up the cast. The film is slated for release on May 23, 2008
Come October, the Khans face each other
It's going to be one smash hit festive season this October as films starring the three mega Khans hit the screens. These are Aamir Khan's remake of Ghajini, Saif Ali Khan's animation flick Roadside Romeo, and Salman Khan's Yuvraaj.
Each of the three films is special since they tell a story belonging to different genres. While Ghajini is a hardcore 'masala' entertainer with loads of action, drama, romance, and emotions, Roadside Romeo is a comic entertainer with Yash Raj Films' first foray into the world of animation. Kareena Kapoor and Javed Jaffrey are Saif's partners as they dub for the animated characters. On the other hand Yuvraaj is a mega film for Subhash Ghai as he aims at making a big comeback with this dramatic musical. With names like Anil Kapoor, Katrina Kaif, and A.R. Rahman involved, Yuvraaj has a lot in stake for everyone involved.
All three projects are prestigious and much anticipated in their own right, and they have already made the month of October look extremely hot.
Filmmakers' Corner

Pahlaj Nihalani, whose all time blockbuster Aankhen is one of the most successful films he has made in the last two decades, has returned to filmmaking. The movie in question is Khushboo, and this time around the filmmaker has opted for a romantic genre. Gearing up for release this summer, the film introduces youngsters Avantika and Rishi Rehan as the main leads. As per Nihalani, it was the requirement of the script, which made him opt for new names rather than established stars.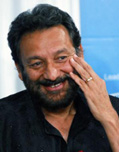 While actor-director, Nagesh Kukunoor has regularly been seen in his earlier directorial ventures like Hyderabad Blues, etc., of late he has taken a break from special appearances in his films. However, Nagesh, who has directed Iqbal and Bombay to Bangkok for the ex-showman Subhash Ghai, will be seen in a cameo in his next directorial venture, Aashayein. Percept Picture Company and T-Series' Aashayein, starring John Abraham and Shreyas Talpade among others is set to release this June.
Internationally acclaimed Indian filmmaker Shekhar Kapur is all set to direct a $200 million Hollywood fantasy-epic for Warner Brothers titled Larklight. Larklight is the current craze on bookshelves, and its author, Philip Reeve, is being touted as another J.K. Rowling. It was an instant bestseller across the world when released in 2006. Kapur will first complete Larklight in Hollywood before proceeding to do the much-talked about Paani in Mumbai.
In a landmark move, ace industrialist Vijay Mallya, Rediff, and the ever-popular producer and director Sanjay Gupta have joined hands to create the grand Royal Challengers AD film. Vijay Mallaya's is one of the seven franchisees of the Indian Premier League along with Shah Rukh Khan, Preity Zinta, and others. The aim of the ad is to bring about an awareness of Mallay's Indian Premier League Team. While Sanjay Gupta will direct, Allan Amin, who shot to fame with Dhoom has been officially appointed as the action director for the ad. The ad features Rahul Dravid, Zahir Khan, and Virat Kohli and has some of the most eye-popping visuals.
Its reunion time for veterans

Twenty-five years after they last acted together, Amitabh Bachchan, Waheeda Rehman, and Rishi Kapoor will be reuniting again. After Coolie (1983), they will be seen together again in Rakeysh Omprakash Mehra's Dilli 6. While Amitabh Bachchan and Waheeda Rehman play Abhishek Bachchan's grandparents in the film, Rishi Kapoor will play his surrogate father. Now in Dilli 6, one waits to see how fireworks explode on screen when the trio of the 70s and 80s come together with the likes of Abhishek Bachchan and Sonam Kapoor.
Rishi Kapoor will once again be the common factor in teaming up of the two deadly heroines of yester years, Rekha and Hema Malinii, in Sadiyaan, which is the much awaited debut film of Luv Sinha, the son of Shatrughan Sinha. The ageless beauty Rekha and the dream mom, Hema Malini, were last seen together in Jaan Hatheli Pe and Apne Apne 25 years ago. Another great actress from the same era, Shabana Azmi, is likely to play an important role in the film. While Rishi Kapoor will play Luv's dad, newcomer Ferena from Kashmir will make her debut opposite the hero. The film is being directed by Raj Kanwar and will be shot in Punjab and Jammu.
Abhishek Bachchan has his hands full

After much delay and the crossing of fingers, Ramgopal Varma's sequel to Sarkar, titled Sarkaar Raaj, is all set to release in late May or early June. The film will bring together the three Bachchans – Amitabh, Aishwarya, and of course, Abhishek for the first time. The three had been seen in an item song in the film Bunty Aur Babli. The release of Sarkaar Raaj will be followed by another Abhishek film, Drona.
Another Abhishenk Bachhan project that is much in the news is Karan Johar's Tarun Mansukhani directed, Dostana, also starring John Abraham, Priyanka Chopra, and Bobby Deol. To be shot in Miami, the timing of the shooting coincides with the 60th birthday of Jaya Bachchan and the first marriage anniversary of Abhishek, giving him more reasons to cheer. As icing on the cake, it is brewing that the entire Bachchan family will be present in the United States to celebrate the occasions.
Hrithik's leading lady is a Mexican beauty

Rakesh Roshan has signed the top Latin actress, Barbara Mori, as the leading lady of his upcoming film Kites opposite Hrithik Roshan. The film also stars Kangana Ranaut and is set to be directed by Anurag Basu along with amazing musical composition by Rajesh Roshan. The remaining cast and credits are currently being finalized. Kites is to be shot in New Mexico, Las Vegas, and Los Angeles. The film is yet another Film Kraft Production presentation and is scheduled to go into production by the end of July 2008.
Though the Mexican beauty Barbara Mori has yet to meet the superhero, Hrithik Roshan, his work has already impressed her. Barbara has seen a number of his films and finds Hrithik a very good actor.
Race' – four in a row for Saif's grayish abilities
What's the common link between Ek Haseena Thi, Being Cyrus, and Omkara? Well, each of these three films had Saif's characterization ranging from being out right black to at best, gray. Now add Race to the list where he is touted to carry on his mean streak with much panache!
Ever since he went all out to play an evil man in Sriram Raghavn's Ek Haseena, Saif has been hailed for his versatility. In spite of Being Cyrus being made entirely in English with Saif enacting a highly complex role of a man out for vengeance due to a disturbed childhood, the film turned out to be a reasonable success. And Omkara will always stay on to be a jewel in his crown. Now with Race, Saif's performance is said to belong to the 'watch-out-for' category as he plays a man out to outwit his younger brother (Akshaye Khanna). It seems that the grey shades of a character always bring out the best of Chhote Nawab.
Now, its Shilpa Shetty – the producer

Life is really going well for Shilpa Shetty. After her win in, Big Brother, the reality show, the svelte beauty is making all the right moves. She is now all set to begin a big budget action-comedy to be made by her production house S2 Global Productions with some top-of-the-line international technicians as part of her crew.
After Phir Milenge,  Dus,  Apne, and Metro, the actress has become extremely choosy. While a metamorphosis was witnessed in Shilpa from actress to diva since Big Brother happened to her, she has been offered astronomical amounts for certain film projects abroad as well as in Bollywood. Two of Shilpa's forthcoming movies will witness her in completely different roles. Sunny Deol's next directorial venture The Man will see her portraying the meteoric rise of a simple but dedicated girl to instant global stardom. Her next project will be filmmaker Uru Patel's international flick Hanuman, featuring her in the role of Goddess Sita, with Hollywood actor Keanu Reeves being tipped to play Lord Ram.
Deepika Padukone has reasons to cheer

Deepika Padukone is certainly one of the hottest actresses of Bollywood. Notwithstanding her alleged romances with Indian cricketers, Mahendra Singh Dhoni and Yuvraj Singh, and her latest publicly disclosed affair with Ranbir Kapoor, Deepika is busy shooting for Nikhil Advani's action flick Chandni Chowk to China with Akshay Kumar. The talented actress has trained herself in martial arts to play the character in this film.
Before this film, Deepika will also be seen in Yash Raj Films Bachna Are Haseenon, where she is paired against beau Ranbir, along with two other leading ladies.
The high point of Deepika's short-spanned career, after her phenomenal debut with Shahrukh Khan in Om Shanti Om, she will be pairing with Saif Ali Khan in the latter's first production, to be directed by Imtiaz Ali of Jab We Met fame. Interestingly, Deepika will get an opportunity to share the screen with Rishi Kapoor, the father of her real-life boyfriend Ranbir.