Bollywood Today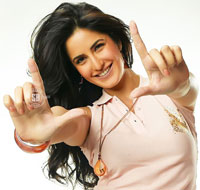 Faith in Love–Katrina
Leaf through the papers or pay attention to the latest Bollywood news, and you are sure to come upon talk of the latest Ranbir-Deepika film, Yeh Jawaani Hai Deewani. What you will read is not just news of where they are shooting and how much the film has progressed, but also about the growing bond between Deepika and Ranbir.
Everyone knows of the long-standing romance between Ranbir and Deepika and how they were very open about their love for one another. Their love may have fizzled out and they may have moved on, but sparks still seem to be there, even if only in the eyes of onlookers. This is not surprising, considering Ranbir has been famously, or infamously linked with most of his co-stars. Though it seems his friendship with Deepika is certainly special. However, Ranbir's love interest Katrina seems to be unruffled by the news. Katrina, who is herself away shooting for a film in Thailand shows no sign of being uneasy or insecure. Is this because she knows Ranbir better, or simply because there is no love left between them? Your guess is as good as anyone else's.
Aamir Takes Next Role to the Water
Aamir the perfectionist committed himself to Dhoom 3 a long time ago, and it was sensational news then. He had stepped aside from most roles he has done in the past. Although Aamir has already played negative characters in films, this is the typical masala movie for the masses, and one would really not expect him there. However, he will do the film, and you can be sure he will bring special shades into it.
For the character, we saw Aamir a while ago looking to work his body back into shape. Along with his workouts and aerobics, Aamir is also taking lessons in diving. It looks like Aamir has met his match. His diving trainer, Anees takes his job as seriously. To the point that Anees followed Aamir all the way to Pondicherry where he was shooting, just so he could keep him practicing in between shots and schedules. This team is certain to take things to a new level.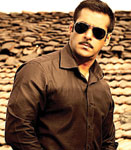 With Salman Khan, It's all about the Money
Salman is soaring these days. He has only done a few films recently, but each of them has been a resounding success. So much so that his star quotient has reached a new high. With all this fame and success come greater demands. So if you want to sign Salman Khan for a movie, you need to be able to cough up about $9 million and also allow for a share in the profit. He has also upped his fees for appearances on television shows.
What is more, Salman will not be seen at as many weddings due to the fact that not many can afford him anymore. For appearances at weddings, Salman will charge you over $300,000. What is more, you will need to get him there and back via a chartered plane. It is not surprising that people will soon be reviewing their wedding plans and making alternate arrangements and contingency plans.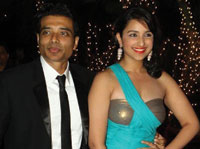 To Sir, With Love
Parineeti Chopra may have chosen Uday Chopra to be her mentor, but the two are much too serious about their job. This is why they are being seen together almost everywhere. Is there so much that has to be taught and are extra classes so needed?
Parineeti and Uday have been openly seen having coffee, meals and heavily animated conversations with one another. While the comfort level shared between the two are more than evident, many onlookers are starting to question their 'friendship' and wonder if Parineeti is just the awe-struck student or whether Uday is teacher, confidante and knight in shining armor. Considering Uday was never as public or vocal about his relationship with Tanisha, there is certainly something special happening here.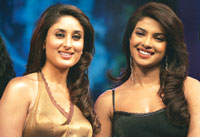 Friends All Over Again – Priyanka and Kareena
Animosity is extremely common in Bollywood, just like friends are a rarity. And just when you talk of famous friends and allegiances, you will soon hear of them going sour. While the men seem to be a little better off, the women in showbiz seem to find it really difficult to bond with one another. Cat fights in Bollywood are widely accepted. The constant bickering between Priyanka Chopra and Kareena Kapoor is just one case in point.
We all know that they have taken digs at one another whenever possible. So when Priyanka dropped by the set of the film Heroine, everyone was shocked. Of course, you have to take into consideration that Priyanka has already worked in the past with Madhur and has enjoyed a relationship with everyone on set. She also chatted up and posed with Kareena. Could bygones be bygones now?