Desi TV Duniya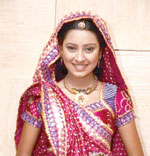 The Happy with Balika vadhu Family
The family that we are all so used to seeing on Colors seems to be the happiest family around, what with its share of troubles.
Balika Vadhu has its story etched out well, and just as we hear news that the show completed its 1,000th episode, we all want to believe that the doting father-in-law, mother-in-law and young Aandi are fiercely loyal and in love with each other.
However, mother-in-law Sumitra or Smita Bansal as we know her in real life is missing from the show. Well, that is not really part of the story line, but more so due to personal reasons. Some contend that Smita is on a break due to pregnancy. Smita is quick to retort that she is on vacation and will be back soon. Pregnancy, she says will necessitate a longer holiday. However, she has said nothing about when she will be back on the show. We hope the holiday will eventually so that we do not have to live with yet another replacement on the show.
Breaking all Records, Setting New Trends
When you read news of Amitabh Bachchan setting a new trend or making a new record, there is no way you will be surprised, or even react with shock. After all, Amitabh Bachchan is only about being a legend, setting new standards and sparking off new eras. This time, however, Amitabh Bachchan has set a new high, and that too on television.
The greatest association that Amitabh has enjoyed with television has been as host of the popular quiz show Kaun Banega Crorepati, or KBC as it is more commonly known. Just as promotions of his latest season KBC are all over television, especially on Sony TV, the startling news comes in that the production team has signed a special deal with the superstar. They have chosen him as host for the next three seasons and have paid him a reported amount of over $25 million. If you ever heard of the saying that money begets money, you know here that it really does stand to come true. That, along with an abundance of talent and hard work.
This is not just a way to make Amitabh commit himself to the show. KBC after all enjoys the best TRP's to date, ahead of all other chat shows and serials. This is just a business deal that will seal the best interests of both parties involved.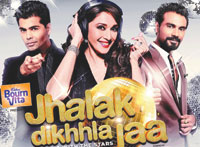 Music, Sport, Dance – A Grand Fusion
Jhalak Dikhla Ja is set to take television by storm with its latest, the fifth season. Playing this time on Colors, Jhalak Dikhla Ja has enough stars to keep us all glued. Among the others is singing sensation Talat Aziz, and pitted against him are cricketing sensation Sanath Jayasuriya, child star Darsheel Safari, and comedienne Bharti.
The opening episode of the show promises plenty of surprises with Priyanka Chopra and singer Shaan performing. The judges Karan Johar, Remo and Madhuri Dixit will have a lot to watch for, they seem to promise that they will do a fair job, and judge with more caution as well as be more strict this time. A mix of television, Bollywood and the sporting arena, you can be sure that you cannot miss a single episode of the show.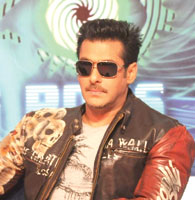 Bigg Boss 6 is Bigger
The good news is that Bigg Boss 6 is underway, with plans and preparations on in full swing. You can now be sure that this year, too, you will have your heart's fill of cat fights, name calling, love triangles and action. While the show only begins in early October, there is a lot of talk surrounding it. Salman Khan seems to have managed clearing out a few dates and committing to host the show, although we will only know for sure when we see him on screen.
While everyone screams loudly about being better, bigger and different, we can expect a new angle since famed art director Sabu Cyril has been roped in to design the house. New looks, and we hope new advantages. The house, this year, though, has shifted back to its original base – Lonavla. Owing to protests, the venue was shifted from Lonavla to Khandala for a few years, but is back now in its old home.
So, just as we can probably hope to be suitably entertained by Salman, we are left wondering who will make it into the house, and what kind of stir they will cause. Well, there is only one way to find out. Stay tuned in and keep an eye out for any news you find.