Bollywood Today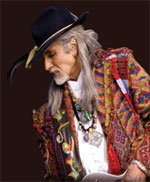 70 Years Of Being 'Big B' 
Of all the stars Bollywood has seen, Amitabh Bachchan has stood out not only for the work he has done, but also for the life he has lived. Most people would say that if there ever was an actor, it was Amitabh. And with years of dedicating himself to Hindi Cinema, he has truly earned the name Big B.
What Made Big B Special? 
At a time when blue eyed boys and good looks were the order of the day, Amitabh stood out with his uncharacteristic self. He was too tall, too thin and also not as handsome as people now think. Even his voice was far too deep. While many may have written him off after their first meeting with him, Amitabh decided to make everything unconventional work for him. He made a persona that was larger than life by defining the angry young man and creating a segment for himself while the others were trying to fit into the industry stereotype. While romantic heroes all struggled to garner films, Amitabh created a demand for films of his own genre.
The Complete Big B 
While Amitabh enjoyed sweet success and great fortune, he made a wise decision living a complete life. He settled down with star Jaya Bhaduri and began a family of his own. He also played his role as dutiful son to the fullest, ensuring his parents had all the time and attention he could afford them. Some may have called this move foolhardy. After all, Amitabh's fan base was ever growing, and this was not an ideal time to lose popularity with women by getting married. In his own style, Amitabh continued to write his own destiny, leaving some of his greatest hits for after he embraced wedded bliss.
A Life Smooth Sailing 
No one lives a life that brings a smile to his or her face every day. Unfortunately for Amitabh Bachchan, just as his success and joy were all public news, so were his failures. Those failures were not restricted merely to a fatal accident that he suffered while shooting for the movie Coolie, but also to the serious troubles that he and his family were put through. There was a point when Amitabh Bachchan was virtually penniless and neck deep in debt. He also had no work, no films that had been signed. Some thought this was the end of the actor. Others said he was too old for the silver screen. However, he rose like a phoenix and silenced all those who doubted him. Amitabh bounced back in a manner that made even his biggest enemies marvel at him. Most importantly, he came back with great dignity, which is what has made him the icon he is today.
Yes, it was difficult, a time that has left indelible scars. Not just on him, but his family too. He made this an incredible learning for them all, and has managed to teach them what it means to walk with your head held high.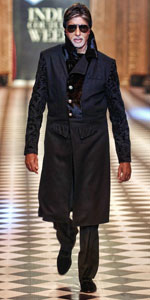 What Big B Stands For 
Some view Amitabh as a colossus, towering over all those who were not just his contemporaries, but also above those preceding him, and most of those who will come after. Others think he is a commodity, one that is available to everyone, considering the number of brands and products that he endorses. What is certain is that Amitabh is in everyone's homes, whether in the movies they watch, the products they use, or even in the shows they watch on television where he plays either guest or host. Amitabh has touched just about everyone.
The Path Ahead 
Amitabh is complete in every way. He has enjoyed perhaps the most successful career for which a person can aspire. He even has the most enviable family. Rightfully known as the first couple, and now first family of Bollywood, the Bachchan family has members who are all award winning performing artists who have won acclaim and stardom. Close to becoming a grandfather for the third time around, there is little that Amitabh will look back on and find missing. However, this is not a time for nostalgia. Amitabh Bachchan is still going strong, putting all his energy to good use. He still has television shows, films and professional commitments that keep him busy.
One look at Amitabh, and you will find that he is like wine that has bettered with age. Seniority has brought out the best in him, while keeping him rooted to his humble beliefs. For Amitabh, every day is a new celebration of life. As he celebrates his 69th birthday this year, we wish him the very best and hope the next year enables us the same, dazzling persona that we have become accustomed to having with us all the time.