Bollywood Today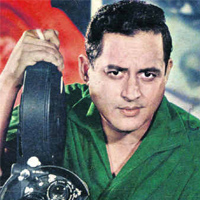 What an year – 2006 !!
The year 2006n literally spelled success for Bollywood as it gave six films that broke all tim1e records in terms of net income.
To top the list is Dhoom-2, which has a net gross in excess of Rs 80 crores in the calendar yaer 2006. This high voltage action film starring Hrithik Roshan, Abhishek Bachchan, Bipasha and Aishwarya is follwed by Sanjay Dutt-Vidya Balan starrer comedy caper Lage Raho Munnabhai at over Rs. 70 crores. Hrithik Roshan's Krrish has earned in excess of Rs 65 crores while Aamir Khan's double bill – Rang de Basanti and Fanaa are said to have earned over Rs 50 crores. In the same bracket is Shah rukh's remake of Don.
Finally, the much awaited Jr. B – Ash
engagement !
After much deliberations and speculations, resulting is tons of newsprint being spent in the anticipation – finally Bollywood's hottest and most talked about pair Aishwarya Rai and Abhishek Bachchan were engaged Sunday. Confirmation of this came from none other than Abhishek's father, film icon Amitabh Bachchan, at whose residence here the engagement took place. A seemingly relieved Senior Bachchan said that he was glad like any father to see his son going to settle and start his own family life.
Presently shooting for different films at different locations, Abhishek and Aishwarya are scheduled to visit Kerala's well-known Sree Krishna Temple in Guruvayoor in early February. Abhishek's parents – Amitabh and Jaya Bachchcan will accompany the couple. According to speculations, Amitabh is likely to give an elephant as an offering to the temple.
'Rang de Basanti' misses the flight, but ' Water' shortlisted for Oscars !
Canada-based Indian filmmaker Deepa Mehta's controversial Water, a Hindi film on the plight of Indian widows in the 1930s, has been shortlisted for the Oscars in the best foreign film category. The film, which is Canada's official entry for the Oscars, stars John Abraham, Lisa Ray and Seema Biswas and examines the plight of widows forced into poverty at a temple in the holy city of Varanasi.
Unfortunately for India, the country's official entry, Rakyesh Omprakash Mehra's Rang De Basanti, failed to impress Academy members. The film starring Aamir Khan was a runaway success, but was slammed by some who said it promoted violence and anarchy.
But then, all doors are not closed for Rang De Basanti – as the film got nominated in the Best Foreign Picture Category at the British Academy of Film and Television Arts (BAFTA) awards, which are equivalent to the Oscars. The awards will be announced on Feb 11 at a ceremony at London's Royal Opera House.
Shilpa shakes the Queen's Land !
Shilpa Shetty has been in Bollywood for the last 13 years and barring her success in a handful of films, she has hardly been subjected to such euphoria as of now. Shilpa's participation in the Britain's television reality show "Big Brother" and the subsequent wave of controversies surrounding her, has made her popularity soar and she is now a household name , even in the UK. Allegedly a victim of racial abuse and ethnic discrimination, Shilpa has gained support even from the House of Commons and also got the Indian government into action to defend her against the racial abuse targeted at her by her housemates on the TV show. All has come into good use of her, as she holds her ground strong in the show and has been able to garner the sympathies and consolation of all concerned.
To add to her overflowing cup of happiness, which already holds the Rs. 3.50 crores deal for the show, Shilpa has been approached by a leading British channel to anchor their cricket related reality show in UK TV. Life is really bestowing its best to Shilpa !!!