Bollywood Today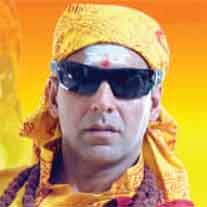 2007 A Peek at Bollywood Hits Misses
Year after year, the Hindi film industry, popularly known as Bollywood, churns out hundreds of films for captivated fans everywhere. However, the fate of all these films is not necessarily the same. There are some blockbusters that remain at the top of the charts for weeks and months, and then there are some that fade into oblivion just a few days after its release. Some deliver a moderate hit while for others, the profit is just average. The sure shot mantra to rock the box office continues to remain elusive for filmmakers to this day.
There have been quite a few hits, some expected ones while others were surprise successes. Generally speaking, there were two actors whose films hit the target the most in 2007 – Shahrukh Khan and Akshay Kumar.
Om Shanti Om happens to be one of the biggest hits of the year. Loosely based on the 1970s Subhas Ghai blockbuster Karz, this Farah Khan film, starring Shahrukh, was one of the most hyped flicks of the year, and it turned out to be a true blue entertainer. Introducing svelte and pretty Deepika Padukone, the film had audiences flocking to theatres show after show.
Another Shahrukh movie that had a mesmerizing effect on audiences was Chak De India, based on the life of ex-Indian hockey goalkeeper M. R. Negi. In this Yashraj film, Shahrukh delivered a stunning performance, well-supported by his band of gals. This film struck the right note among Indian citizens and made the entire nation feel a surge of patriotism.
For the inimitable Akshay Kumar, the year reaped tremendous benefits. Four of his comedy capers struck it big in the box office. Namastey London was a very well made movie starring Akshay and Katrina Kaif, and it had all the nuances typical of a Hindi film – romance, drama, and humor. The film, shot against an Indian and English background, showcased the clash of these cultures, the gap between parents and their kids, and racism.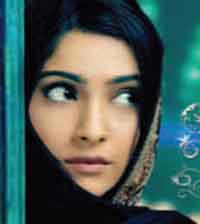 Another successful film of 2007 was Sajid Khan's Hey Baby, whichstarred Akshay Kumar and also featured Fardeen Khan, Reitesh Deshmukh, and Vidya Balan. An absolute entertainer, this film was shot in Sydney, and the storyline revolved around a baby and three bachelors.
Dubbed a 'psychological thriller,' Akshay's late year release Bhool Bhulaiuyya was more a horror comedy than anything else. With a tight storyline, strong performance by Vidya Balan and Shiny Ahuja, and the superb comic timing of Akshay, this film had cash registers jingling.
While Partner can be considered a Govinda comeback film, it is truly the chemistry between Govinda and Salman Khan that deserves attention. A film that made profits of over 65 crores and placed only second to Om Shanti Om, was a typical David Dhawan comedy that kept audiences laughing all the time. The film was glossy, had some stunning visuals, included very catchy and humable music, and was indeed very successful.
While the Big B could not make a mark in any box office films this year, his son Abhishek Bachcchan was instrumental in giving the film industry the first major hit of 2007. Starring withthen-beau Aishwarya Rai, the film Guru, tells a story of a man who rose from the ashes to be one of India's top industrialists. Ace director Mani Ratnam extracted excellent performances from both Abhishek Bachchan and Aishwarya Rai Bachchan and made one of the finest movies of the recent times.
Another film that made a significant mark this year and that gave the sinking career of Shahid Kapur a facelift was Imtiaz Ali's Jab We Met. Buoyed by an excellent storyline and rocking onscreen chemistry between Shahid and Kareena Kapoor, this film also garnered substantial business in the later half of the 2007.
Apart from these films that had true and tried lead pairs, there was another genre of movies that struck it rich this year. These films did not have that 'charismatic' star casting but fared extremely well, leveraging on their compact storylines, themes, strong performances by the actors, and no-nonsense direction.
Anurag Basu's Metro is one such film that created considerable hype for its contemporary storyline. Stable performances by the cast, Shiney Ahuja, Shilpa Shetty, and Konkona Sen Sharma also contributed heavily to this film's success.
The dark horse of 2007 was the low budget comedy flick Bheja Fry, which outshone many big banner films that were released at the same time. The film cast included names like Sarika, Rajat Kapoor, Vinay Pathak, and Ranvir Shorey, actors who do not have socalled 'star value,' but are considered established actors nonetheless. The hilarious storyline, able direction, and mature performances by the actors took the film to unscaled heights, not really expected from such alow-budget film.
Another film that needs mentioning is Mira Nair's international hit film, The Namesake, which is based on Jhumpa Lahiri's novel of the same title. The film, which depicted the internal turmoil of a Bengali family living in the United States, made substantial profits in India and abroad. Tabu, IrrfanKhan, and Kal Penn were the leading cast in this film.
On the other hand, where there is glory, there is also shame. Quite a few Bollywood flicks bit the dust due to poor storylines, immature direction, outdated themes, and indifferent performances by the cast.
The first film that should be mentioned is obviously the Shahenshah of Bollywood, the great Amitabh Bachchan, who unfortunately failed to live up to his reputation this year. While his performance never leaves any questions behind, the films he made this year were too weak to match up to his repute. One such film that generated considerable hype was the remake of the 1970s megahit Sholay, titled Ram GopalVerma Ki Sholay. Though had Bachchcan himself, Ajay Devgan and Mohanlal in the lead, Audiences rejected the film where Big B donned the gloves of Gabbar Singh, immortalized by Amjad Khan in the original movie. Ram Gopal Verma Ki Sholay could not generate even a single full house show.
Another Bachchan film that failed miserably was Nishabd. The film revolved around the lovestory of a 60 year-old man and an 18 year-old girl, enacted by Bachchan and newcomer Jiah Khan. However, conservative Indian audiences did not favor the bold theme.
Vidhu Vinod Chopra's Eklavya may be this year's Indian entry to the Oscars, but the film was a major disappointment. Lavishly made with exquisite sets and locations, this film had a stupendous star cast that included Big B, Saif Ali, Sanjay Dutt, and Vidya Balan. However, the weak storyline completely engulfed individual performances and this film was laid to rest with peace.
As if Amitabh's woes were not enough, Shaad Ali's Jhoom Barabar Jhoom was another washout where the former played a cameo, his son Abhishek was the main lead, and Bobby Deol, Lara Dutta, and Preity Zinta played supporting roles. It involved a much clichéd theme of two strangers meeting and falling in love; however, it did not evoke any excitement among the audience.
A director of the stature of Pradeep Sarkar, who has given audiences hits like Pareeneeta, delivered a big disappointment with his film Laga Chunari Mein Daag. The film had big names like Rani Mukherjee, Jaya Bachchan, Konkona Sen Sharma, and Kumal Kapoor, but was dogged by the predictability of the storyline. The movie has the age-old formula of the daughter who sacrifices everything for the well-being of the family.
Another film with a huge cast that could not make it big was Nikhil Advani's Saalam-E-Ishq. The film was packaged as a collection of six stories with twelve characters related to each other, but overall, the film failed to grasp the attention of the audience in any manner. Despite the enviable star cast, it was a perfect case of too many cooks spoiling a meal.
Comebacks for actors are always difficult, especially for female leads. However, anticipation was tremendous and hype hit a peak for the film, Aaja Nach le, as it involved the one and only Madhuri Dixit. Unfortunately, the film had only Madhuri, more Madhuri, and nothing else. The script was very weak and direction was pathetic, thus making Madhuri's comeback a complete flop.
The last mention goes to Sanjay Leela Bhansali's much hyped film 'Saawariya.' The film was a launch pad for Ranbir Kapoor and Sonam Kapoor, offspring of famous Bollywood stars Rishi Kapoor and Anil Kapoor respectively, but it was not supported by a stable storyline. The visuals were out of this world and performances were average. The film lacked the magic visible in earlier Bhansali films. No doubt that Sawariya arguably earns the tag of the biggest disappointment of the year!
All said and done, this is the fun of Bollywood. No one knows which film will hit the ground running or which ones will be a bust. The most inspiring fact is that the failed films do not deter filmmakers from venturing into something new or something different the next time, and therein lies the true mantra for the wild success of Bollywood.