Bollywood Today

Neil Nitin Mukesh looks menacing for his new film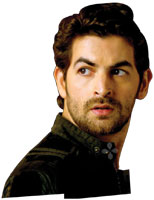 If there is one way of looking menacing for a suitable movie, the first trick is to get the posters right and that's what Neil has done. Neil Nitin Mukesh looks super threatening in the first look of his film 3G.
The movie, a horror and supernatural thriller, will also star Sonal Chauhan. However, apart from the horror scenes, the movie will include some good action-packed scenes as well. The movie will see the blue-eyed actor in a never before seen character, portraying grey shades to the tune of bone chilling murderous in the movie.
Shot in the Fiji Islands, the movie makes his character and the exotic locales spooky and apt for the plot of the film.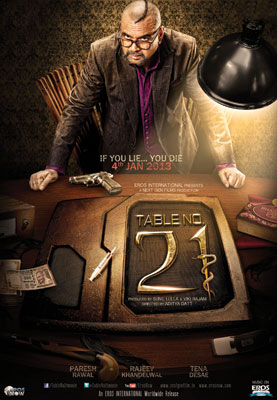 Table no. 21 strikes strong
Who says that one needs a strong star cast to generate a hit? Just when critics were writing their own rules for box office masala movie success, in comes an unconventional movie, packed with full masala and a not so famous cast.
Actors Rajeev Khandelwal and new entrant TenaDesae make brilliant, standout performances. However, none other than the versatile actor, Paresh Rawal, made the movie's stand out performance. Based on the concept of a game show, the newly married couple played by the lead actorsare roped into a game show for 21 crores rupees by none other than the evil looking Mr. Khan, Paresh Rawal.
With an interesting plot, strong script and strong performances, this movie sails smoothly at the box office with ease. The suspense is retained until the end, leaving many in the audience biting their nails for more. Reviewed and recommended as 'best and must watch,' the movie is sure to fill theater seats in the forthcoming weeks.