Desi TV Duniya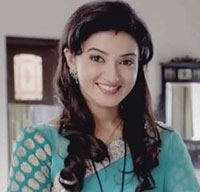 Zee TV launches new app for housewives
Zee TV is launching a new soap Aajki housewife…sabjan ti hai and in alignment with homemakers around the nation, the channel has initiated an online app on Facebook, which will allow viewers to upload pictures of their regular household achievements as well as view and comment on other viewer submissions.
The show will highlight how being housewife is not easy, but rather a challenging job, which many women opt for as a respectable option. In fact, the show pays respect to all such women, who use their resourcefulness and creativity on household work around the clock, without getting a break.
The show's main protagonist leaves her full-time job as a journalist to manage her dysfunctional home. In the show, she uses her intellect and smartness to overcome regular household challenges.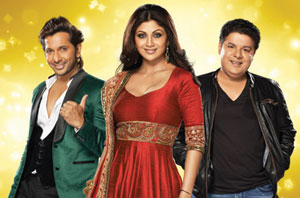 'Talaash-e-baliye'-the new dancing couple hunt begins
Ever since Nach Baliye aired on Star Plus, the TRP's have gone up. The 5th season has brought a lot of glitz and glamour to the silver screen of television. The show currently has 11 real life celebrity couples dancing into the hearts of viewers and glamorous judges.
The show has witnessed a spectacular opening response from the audience and the show has offeredmany reasons to smile. The great dances, with brilliant choreography, and the sizzling chemistry between couples have reignited the flame of love on the small screen. In addition to this, the good humor brought in by the handsome hosts has restored the interest of the audience in this popular dancing reality show.
The show recently announced talaash e baliye, whereby the hunt for the 12th dancing couple begins. All interested couples have to upload their dancing videos on YouTube and the best one will get a chance to shake a leg, next to their favorite celebrity couple.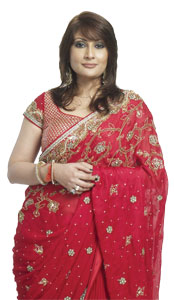 Bigg Boss contestants pose for calendar
Hyundai Eon brings in a reason to smile, especially in the Bigg Boss house. Bigg Boss sends in the task letter to all contestants, where each will pose in style with the new Hyundai Eon car.
The event is bound to scale high TRP's with a rise in audience interest. The new twist is supposed to retain popularity levels of the reality show. Urvashi Dholakia, a contestant in the show, reads the task letter out loud and later, the contestants dress adequately and quite fashionably to woo photographers.
The contestants are shown in the calendar with their pictures on it. The contestants feel elated and call it a night!